The J-Wave is back
When I hear the words "Super" and "Japan" together, immediately my mind conjures up an image of a massive sumo wrestler flinging his opponent around. However, rather than featuring beefy professional fighters, be prepared for your senses to be blown away by dynamic performances and hands-on workshops at Esplanade's very own Japanese Arts Festival, Super Japan 2016!
Held on 13 – 22 May 2016, the Japanese festival of arts will take you on a vivid sensory journey to the land of the rising sun through world-renowned acts and free workshops. From a Japanese Lady Gaga-esque artiste to orchestral renditions of Studio Ghibli music, there's bound to be something that catches your fancy.
So here are 10 uber-cool things to expect at Super Japan 2016 – don't say we bojio.
1. Catch Japan's very own Lady Gaga
Looking like she stepped straight out of a Harajuku fashion spread is international pop icon Kyary Pamyu Pamyu who shot to stardom with her viral song "PonPonPon". Fans of the unconventional artiste will be pleased to know that she has made our sunny little island the first stop of her 5th anniversary world tour.
Featuring psychedelic and flashy costumes and sets, this concert is NOT for the faint-hearted. But take the step into the great unknown and you'll be greeted by a whole new dimension of colors, sounds, and creative explosions.
Kyary Pamyu Pamyu – KPP 5iVE YEARS MONSTER WORLD TOUR 2016 in Singapore
Date: 13 May 2016
Time: 8:00 pm
Location: Theatre
Ticket Price: $88 and $118
Click here to find out more!
2. Experience a Japanese Summer Festival
Source
Japanese festivals are events filled with life, energy, and jam-packed with activities for the whole family to enjoy together – but fret not if you don't have the cash to fly to Japan, there will be one coming to our very shores!
Source
Super Japan Matsuri will be decorated in the style of a traditional Japanese summer festival, boasting 7 food stalls selling gastronomical delights like takoyaki (ball-shaped snacks) and okonomiyaki (savoury pancakes), and game stalls (senbonbiki and yo-yo tsuri) guaranteed to bring fun and laughter. For an in-Japan experience out of Japan, be sure to drop by Esplanade's lawn from 20-22 May.
Super Japan Matsuri by WAttention
Date: 20-22 May 2016
Location: Lawn
3. Watch a rare Singaporean-Japanese playwright collaboration
In a double bill, local playwright Chong Tze Chien and Japanese director Shigeki Nakano work together to exhibit their own interpretations of the modern noh – a form of theatre originating in the 14th century – classic, The Damask Drum.
The piece, titled Drums, is a dark tale on the dangerous cocktail of infatuation bordering on obsession, and the cold cruelty exhibited by fellow humans. Be sure not to miss this brand new never-before-seen production helmed by two exciting minds in theatre.
Drums
Date: 14 May 2016 & 15 May 2016
Time: 3pm & 8pm (14 May 2016) | 3pm (15 May 2016)
Location: Recital Studio
Ticket Price: $35
Click here to find out more!
4. These 3 events that no otaku will want to miss
Other than a beautiful plot, one feature of any film that makes or breaks it is its music. For Super Japan, there are 3 special performances lined up for anime lovers – and all 3 are absolutely free!

Source
For two consecutive days, some of Singapore's most talented musicians take to the stage to show off their musical prowess. Singapore's premier wind orchestra, Philharmonic Youth Winds, will be regaling our ears with the tunes that accompany many of our favorite animes, including those of popular Studio Ghibli films like Ponyo and My Neighbour Totoro.

Source
And just one day before, the young musicians that make up the Arpeggione Quartet, will be performing their own string rendition of Studio Ghibli tunes in a performance titled "Music of Studio Ghibli". Fans of the moving instrumentals central to wonderful films like Spirited Away and Howl's Moving Castle, your ears are in for a good treat!
Philharmonic Youth Winds performs Anime Music
Date: 22 May 2016
Time: 3:00 pm – 4:00 pm
Location: Concert Hall
Ticket Price: Free
Arpeggione Quartet Studio Ghibli
Date: 21 May 2016
Time: 7:15 pm – 7:45 pm | 8:15 pm – 8:45 pm | 9.15 pm – 9.45 pm
Location: Concourse
Ticket Price: Free

Kenzo Masaoka's Nonsense Story, Vol.1, Monkey Island
Plus, if you've ever wondered what a first generation anime was like, here's your chance to find out! On 14 May, Esplanade will be screening five original black-and-white animes from the 1920s and 1930s, accompanied by live piano performances by Daigo Tamada (Adam at), Iori Kimura (PRIMITIVE ART ORCHESTRA), and Ryo Kishimoto (fox capture plan).
Silent Anime meets piano
Date: 14 May 2016
Time: 7:15 pm – 7:45 pm | 8:15 pm – 8:45 pm | 9:15 pm – 9:45 pm
Location: Concourse
Ticket Price: Free
5. Design and make your own Japanese flying carp!
When visiting Japan in April and May, it's common to see Koi (carp) kites hung outdoors and waving in the breeze. In Japanese culture, the fish is symbolic of strength and perseverance because of its ability to swim upstream.
If you want to learn more about this unique tradition, head down on 21 May for a free workshop suitable for people of all ages where you can design your very own flying kite!
Craft Workshop: Koinobori Cloth Workshop by Maya Takahashi
Date: 21 May 2016
Time: 4:00 pm – 5:30 pm
Location: The Concourse
Ticket Price: Free
6. Brew the perfect cup of green tea
Source
From a refreshing frappe to croissants oozing with fragrant tea-flavoured goo, Japanese green tea has captured the hearts of many. Concocted from the infusion of whole tea leaves in hot water, the unadulterated taste and aroma of Sencha green tea is downright heavenly.
There's no wonder that Sencha's the most popular tea in Japan. Get right to its origins with a workshop that promises to teach you the secrets behind brewing the PERFECT cup of green tea. The workshop will include a lowdown of green tea varieties as well as their health benefits. You'll be wowing your friends with sencha facts the next time you guys chow down on some green tea soft serve!
How to brew a perfect cup of Japanese Green Tea by Shizuoka Prefectural Government Representative Office (Singapore)
Date: 15 May 2016
Time: 3.30 pm – 5.30 pm
Location: Esplanade Rehearsal Studio
Click here to find out more!
7. Satisfy your eclectic music tastes
The musical trio by the name of mouse on the keys is a band that has created their own distinct style with an eclectic direction. Combining elements of jazz, funk, contemporary, classical, post-rock and electronic music, this performance promises a night of heart-pumping, goosebump-inducing music.
Source
If you consider yourself a lover of experimental music, these musicians are not to be missed.
mouse on the keys
Date: 20 May 2016
Time: 7:30 pm – 8.30 pm | 10:00 pm – 11:00 pm
Location: Recital Studio
Ticket Price: $35
Click here to find out more!
8. Laugh the night away with Japan's comedy kings
Get ready to have your funny bone tickled BIG time by comedy duo Anesama Kings. They've reached a level of Japanese comedic royalty, having lead crowds to roaring laughter all over the world including Russia, France and Brazil.
With almost two decades worth of experience under their belt, you can be sure that they'll pull out all the stops for their Comic Nights show. Expect traditional Japanese ballads, social commentary poems and elaborate geisha wigs all thrown together for a whole lot of hilarity.
Comic Nights by Anesama Kings
Date: 18 & 19 May 2016
Time: 7.15pm & 8.15pm
Location: Esplanade Concourse
Ticket Price: Free admission
9. Take to the streets of Japan with the art of Chindonya
Source
Experience Japan's next-level form of street entertainment without even having to book an air ticket there. Originally a form of street advertising, Chindonya features a combination of quirky costumes and eclectic music so colourful and joyous you won't be able to look away!
Even the instrument itself, the chindon, is a brand new form of musical innovation that combines two drums and a gong. And to think it all started out as a form of product promotion on the street!
Chindonya – Traditional Japanese Street Performances by The Adachi Company
Date: 20 & 21 May
Time: 7pm, 8.30pm & 9.30pm
Location: Esplanade Outdoor Theatre
10. Watch Nathan Hartono perform with some of Japan's best Jazz musicians
Source
On 15 May, watch our charismatic homegrown talent Nathan Hartono belt out in his soulful voice as a guest vocalist with the Blue Note Tokyo All-Star Jazz Orchestra, an 18-member strong ensemble comprised of top-class jazz musicians.
Passionate and bewitching, each performance by the orchestra is a spellbinding display of finesse and brilliance as members take turns to shine through the mastery of their individual skills. Jazz lovers, soothe your tired body and mind with some quality music – Super Japan 2016 has just the concert for you.
Blue Note Tokyo All-Star Jazz Orchestra – Celebrating Yamaha Music Asia's 50th Anniversary
Date: 15 May 2016
Time: 7:30pm – 9:00 pm
Location: Concert Hall
Ticket Price: $48, $68, $88
Click here to find out more!
Count me in!
If you want to find out more about Super Japan 2016, head over to here for more information on the myriad of performances and workshops lined up for you. From tea appreciation workshops to traditional Japanese street performances, there's bound to be something that tickles your fancy.
With so many activities lined up over the 10 days, there's no reason not to get involved in this amazing opportunity to learn and experience the vibrant Japanese culture for yourself!
Super Japan – Japanese Festival of Arts
When: 13 – 22 May 2016
Where: Esplanade – Theatres on the Bay
Website: Click here
Tickets are available from Esplanade Box Office and SISTIC authorised agents. SISTIC hotline: 6348 5555. Group bookings of 20 or more: 6828 8389. Terms and conditions apply.
---
This post was brought to you by Esplanade – Theatres on the Bay.
---
Unsourced images courtesy of Esplanade – Theatres on the Bay.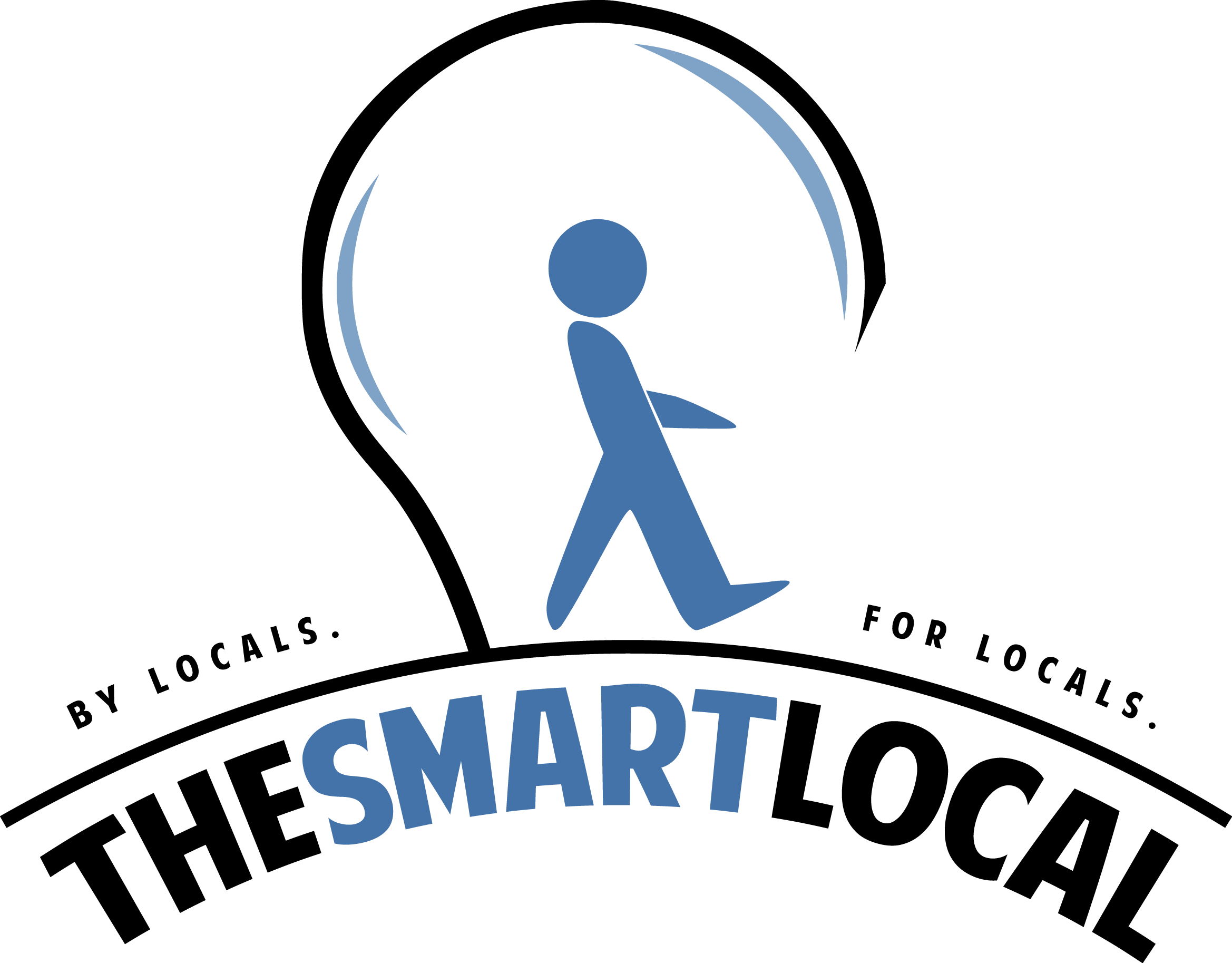 Drop us your email so you won't miss the latest news.