Cheap karaoke in West Singapore 
---
Karaoke is a favourite activity for many when it comes to group outings, and naturally people tend to arrange their sessions in town as it's the most convenient for friends who stay in all corners of Singapore.
But if you're a Westie with a bunch of pals who live in the same hood, there's no need to spend an hour travelling out. The West is full of cheap karaoke spots across areas like Choa Chu Kang and Jurong, and some of them come with added perks like free darts or a mini buffet of snacks and drinks.
Read our other location-specific karaoke articles:
---
1. Playlist KTV – from $3.50/hour
---
Easy song selection through your smartphone

Image credit:  Playlist KTV
Nestled in West Coast CC, Playlist KTV is a family-run joint that gives off homely vibes with prices from as low as $3.50/hour per person. Other than a wide array of drinks and snacks like instant noodles to choose from at the reception area, they also have dart machines with different modes of gameplay available for you to challenge your friends with from $2.

Image credit:  Playlist KTV
It's located near NUS, so students can head there for a celebratory karaoke sesh after finals.

Image credit: Playlist KTV 
Song selection in karaoke rooms here is easy – there's no need for your whole clique to crowd around a single touch screen monitor. Simply connect your smartphone to the system wirelessly and you'll be able to browse the catalogue of songs on your device and add them to the queue. 
It's open till 2AM on Friday and Saturday nights so it's perfect for ending the week on a high note! 
Price: From $3.50/pax for 1 hour | $9.50/pax for 3 hours during Happy Hour (Weekdays 1PM-6PM). Find their full list of prices, here.
Address: 2 Clementi West Street 2 West Coast Community Centre #02-01 Singapore 129605
Opening hours: Sun – Thur 1PM-1AM | Fri 1PM-2AM | Sat 11AM-2AM
Telephone: 8686 6617
---
2.  K.War – $10 for 2 hours
---
Free-to-play dart machines

Image credit: K.War 
K.War is a hidden gem mostly frequented by those staying in Choa Chu Kang, with rates at $10 for 2 hours. Don't judge their unassuming storefront situated just opposite the entrance of CCK Swimming complex – step in and you'll be greeted by dart machines that are free for all customers to play.

Image credit: K.War 
The Popsical karaoke system is used here, so you'll have to download the Popsical app before you're able to make song selections on your smartphone. There's WiFi available in the karaoke rooms so you won't need to worry about busting your data limit. 
Popsical is also frequently updated with the latest songs so you won't have to recycle the same old tunes from all your previous k-sessions. 
Price: From $10/2hours
Address: 1 Choa Chu Kang Street 53 #02-06, Choa Chu Kang Stadium, Singapore 689236
Telephone: 8191 1140
Opening hours: Sun – Thur 1PM-12AM  | Fri 1PM-2AM | Sat 12PM-2AM  
---
3. Party World KTV at Home Team NS Bukit Batok – $10 for 2 hours
---
Snacks and 2 drinks per person included
Home Team NS Bukit Batok has tons of facilities like villas, a swimming pool and tennis courts for both NS men and the public to enjoy. This includes Party World KTV on Level 3, and with prices starting from $10 for 2 hours, it's wallet-friendly even for non-members. 
Snacks and 2 drinks per person will be included so you will have something to munch on while your friend is busy belting out to their jam. Drinks include warm chrysanthemum tea and water chestnut drink that will soothe your throat should the constant song-belting wear out your vocal chords. 
Price: From $10 for 2 hours 
Address: 2 Bukit Batok West Ave 7, Singapore 659003
Telephone:  6333 6060
Opening hours: ​Mon – Fri 5PM-3AM | Sat – Sun 3PM-3AM
---
4. Aviary KTV – from $14/hour per room (max 8 pax)
---
Value-for-money choice for large groups

Image credit: The Chevrons 
The Chevrons may be a club for SAF personnel but its facilities like Aviary KTV are available for public use too. Psst…ask a friend or family member who has served NS to help you make the booking so you can save a few bucks!
The karaoke rates here may seem slightly pricier as they start from $14/hour,  but this is the charge per room, so you can make the most out of it by jio-ing more friends to join you. The Deluxe Room can accommodate up to a maximum of 8 people so that makes works out to around $3.50/person for a 2-hour sesh! 
Price: From $14/hour per room (max 8 people). Find their full list of rates here. 
Address: 48 Boon Lay Way, Singapore 609961
Telephone: 6668 8841
Opening hours: Sun – Thur & PH 12PM-1AM | Fri, Sat & Eve of PH 12PM-3AM
---
5. Manekineko at SAFRA Jurong – $16 for 3 hours
---
Free-flow drinks and tidbits

Image credit: Karaoke Manekineko Singapore 
Even without their famous $1/hour promos, the usual price of $16/person for 3 hours at Manekineko is still affordable. There's an outlet at SAFRA Jurong, where all westies can drop by in a heartbeat should the KTV cravings hit. 

Image credit: Karaoke Manekineko Singapore
What's even better is that this pricing includes free-flow drinks and tidbits at their drink bar – essential fuel for your singing session, without any hidden costs!
Price: From $16 per person (for a standard 3-hour singing session) 
Address: 333 Boon Lay Way, #3A-01, Singapore 649848
Telephone: 6561 3113
Opening hours: 11AM-3AM, Daily
---
6. Teo Heng KTV at JCube, Junction 10, The Star Vista – from $8/hour per room (max 4 pax)
---
3 outlets in the West alone
Image credit: Teo Heng Trading & KTV Studio 
When it comes to KTV, Teo Heng is the low-cost karaoke chain we can always rely on to let us indulge our singing urges any day of the week. With multiple outlets scattered across the city, and an affordable price point of $8/hour for the small room which can fit 4 people, there's always one branch you can turn to no matter where you are. In the West, there are 3 outlets in total at JCube, Junction 10, and The Star Vista.
There's an assortment of snacks and drinks available for purchase at the reception area of every outlet, but customers are allowed to bring their own food – be it a sandwich or even beef hor fun. Just make sure you clean up after yourselves.
Price:  From $8/hour and $18/3hours for a small room (for 4 pax) during Happy Hours (12PM – 7PM) 
Teo Heng
Full list of outlets available here.
Opening hours: Mon – Fri 1PM-1AM | Sat 12PM-2AM | Sun/PH 12PM-1AM | PH Eve 1PM-2 AM 
---
7. 8 Degree Lounge – from $6 for drinks 
---
Bar with free karaoke for patrons

Image credit: CSC Bukit Batok
Situated within walking distance from West Mall, Civil Service Club Bukit Batok has multiple amenities for you to have a get-together with your clique, including BBQ pits, an arcade and a bowling alley.

Image credit: CSC Bukit Batok 
You can also head to 8 Degree Lounge to get a drink as the night falls. It's a bar, but they have a karaoke system that all patrons can use – if you're not paiseh to sing in front of strangers, that is!  Drinks start from $6, and they also serve small bites such as chicken nuggets and hotdogs. 
Price: From $6 for drinks 
Address: 91 Bukit Batok West Ave 2, Singapore 659206
Telephone: 65156007
Opening hours: Sun – Thu 3PM-1AM | Fri – Sat 3PM-2AM
KTVs in the West of Singapore
---
It doesn't matter if you are blessed with a deep, emotionally resonating voice like Adele or just sound unfortunately like a chicken being slaughtered, karaoke sessions are a great way for us to rid us of stress. 
Grab your besties and head down to these karaoke places –  with affordable rates and convenient locations, you can definitely sing till you drop.
Discover more karaoke places in Singapore here: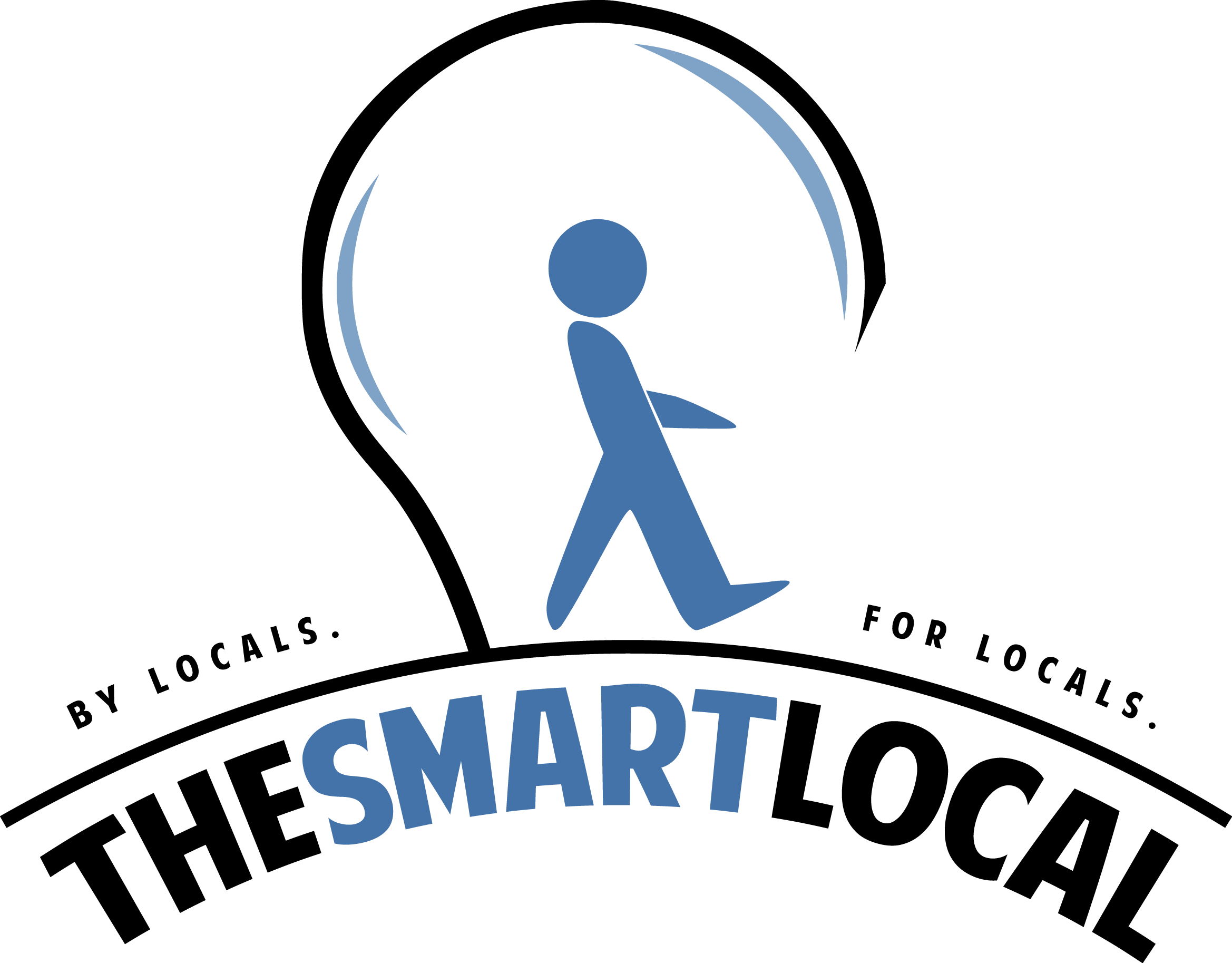 Drop us your email so you won't miss the latest news.