KTVs in central Singapore
Image adpated from: Kurtis
Karaoke has long been a top pick for group outings: the strobe lights, echoey mics and undeniable camaraderie can transform even the quietest of us into legendary divas. However, trying to jio your friends from all over the island to one convenient location can be as complicated as brain surgery.
Luckily for you, you can now skip the entire headache of planning as we've shortlisted 10 non-sleazy KTVs conveniently located in the heart of town.
1. HaveFun Karaoke – 28 themed rooms with high-tech drinking games
Image credit: HaveFun Karaoke
Featuring 28 themed rooms like Old Cinema, Street Racing and an All Pink Palace, HaveFun sets the mood for any occasion.
Carrying an extensive selection of drinking games and electronic board games to instantly spice up your singing sesh, this spot definitely lives up to its moniker. Popular game picks include Drinking Roulette and a high tech version of Beer Pong.
Image credit: PONGConnect
Image credit: HaveFun Karaoke
If you're planning a party, try the Deluxe room, which can fit 11-20 pax. It houses an old school arcade, basketball machine, darts and offers WiFi access. Or go big or go home with their newly renovated VIP room that fits 45 pax, and includes all the listed amenities and an interactive pool table to boot.
Price: from $22/ pax (3 hours)
Bugis Cube
Address: #06-00, Bugis Cube, 470 North Bridge Road, Singapore 188735
Opening Hours: 12PM – 3AM (Daily)
Telephone: 6837 0591

313@Somerset
Address: #04-25, 313@Somerset, 313 Orchard Road, Singapore 238895
Opening Hours: 12PM – 5.30AM (Daily)
Telephone: 6513 3230
2. K.Star – Open till 6AM
With 25 brightly themed lounges this place is aesthetically pleasing.
Earning a place in any millenial's heart, the newly opened K.Star is a gift from the Instagram Gods. Open till 6AM, the Mini Rooms for 6 pax is the place to be after a girls night out on the town. Each room comes equipped with maracas and tambourines for your very own posse of backup singers.
The karaoke system here is very intuitive. With a simple touch of the button, adjust the lighting ambience for your tearful rendition of Adele's Hello. And while you're at it, stare out their floor length windows facing the scenic night lights along Orchard Road for the extra feels.
Rates here are surprisingly affordable even though it's located in the heart of town. Check out our extensive review of K.Star here.
Price: from $18 (per hour)
K.Star
Address: #05-01, Orchard Central, 181 Orchard Road, Singapore 238896
Opening hours: Sun – Thu: 12PM-3AM | Fri – Sat: 12PM-6AM
Telephone: 6634 2801
Website
3. Ganso Manekineko – Mini sushi and sashimi bar with a seafood buffet
Image credit: Kurtis
No longer do you have to bare kopitiam menus at KTVs. The flagship Ganso Manekineko looks like its own restaurant with a buffet spread on full glorious display, a mini sushi/sashimi bar and  an ice-cream counter. If you're really lucky, you can catch the buffet's rotation of seafood, ranging from humongous tiger prawns to the more exotic Alaskan King Crab Legs.
Image credit: Google – ODOCO Agency Singapore
We've all been in that situation where we can't bop along to the our favourite viral hits – but no worries, Manekineko has got you covered with their up-to-date list of over 150,000 songs. Being their largest KTV outlet in Singapore, the rooms also come in a variety of sizes and start at an affordable rate of $13/pax (w/o buffet access) for 2 hours.
They've also recently launched a new branch at Tampines One and accompanying promotions.
Price: Starts from $13 (pax, 2 hours) | from $38 (pax, 2 hours with buffet access)
Ganso Manekineko
Address: #08-01 Cathay Cineleisure Orchard, 8 Grange Road, Singapore 239695
Opening hours: 11AM-6AM (Daily)
Telephone: 6756 3113
Website
4. Ziggy's – 'Atas' snack menu and themed rooms with fun props
Image credit: Ziggy's
Nestled in the corners of Robertson Walk, Ziggy's location is on the down low. But don't be fooled, because stepping into Ziggy's is like walking straight into the movie set of The Great Gatsby. Quilted velvet chairs, art deco furniture and warm lighting makes it the perfect place to host a posh 21st celebration or a cohesion event with your colleagues.
Image credit: Ziggy's
Each room is equipped with a mini-fridge and throw blankets to get real comfy. And those buay paiseh ones who go all out during K-sessions will be glad to know that fun costumes and props like loaded cash guns are provided too.
Ziggy's snack options are not what you'd typically find at the usual karaoke bar, featuring selections like Truffle Fries ($20) and tender Pork Belly Buns ($15). If you're a big eater, they also serve hearty mains like Sliced Wagyu Steak with Fries ($22) and Sous-vide Chicken with Bacon ($28).
Image credit: Ziggy's
The drinks menu is carefully curated by the inhouse sommelier and include an extensive whiskey and sakae collection. Also look out for their monthly drink recommendations.
Price: Deluxe Room: from $60 (hourly, max 12 pax) | Premium Room: from $350 (hourly, max 40 pax)
Ziggy's
Address: #01-27 Robertson Walk, 11 Unity Street, Singapore 237995
Opening Hours: 5PM-3AM (Daily)
Telephone: 6235 5400
Website
5. Voicebooth KTV – Wide selection of the latest Korean hits
For those who are obsessed with anything K-pop related, Voicebooth KTV is the perfect place for you.
Conveniently located at The Cathay, Voicebooth features one of the latest Korean karaoke systems right here in Singapore. It arguably houses the widest selection of K-pop songs, spanning from the big names like Psy and Girls' Generation, to newer the newer groups like BlackPink or JBJ. The fact that it includes Korean hanyu pinyin means you'll easily be singing like CL or G-Dragon, even if you can't read Korean characters.
The best part about Voicebooth is their flexible pricing plan. At $1 per song, its ideal for a quick belting session during lunch or after school. After 6pm, rooms are available in hourly bookings at $20 per room. Signing up for their membership ($10) entitles you to even greater discounts at $1 for 2 songs and up to 10% off their hourly room rates and savings at several The Cathay eateries.
Price: from $1 (per song), from $10 (hourly)
Voicebooth KTV
Address: #03-14/15/16 The Cathay, 2 Handy Road, Singapore 229233
Opening Hours: Sun – Thu: 12PM-10PM | Fri, Sat and PH: 12PM-1AM
Telephone: 8112 0480
Website
6. Cash Studio Family Karaoke Box – Old-school disco aesthetics 
Image credit: Cash Studio
Don't be fooled by its dated exterior and neon signage,  Cash Studio is actually pretty decent on the inside and is completely sleaze free. Equipped with bold retro furnishing, a vintage stand mic and spinning disco ball, it's no wonder why it's such a popular choice. The lounges themselves are spacious and can accommodate up to 15 pax – so feel free to get the entire extended family down.
Best part? The rooms are very affordable, starting at $30 for 3 hours for 3 pax. They also allow you to bring in your own munchies!
Price: from $30 (3 hours)
Cash Studio Family Karaoke Box
Address: #B3-00 Ming Arcade, 21 Cuscaden Rd, Singapore 249720
Opening Hours: 12PM-6AM (Daily)
Telephone: 6735 6087
Website
7. K Suites – Swanky rooms that can fit up to 80 pax 
Image credit: Google – ODOCO Agency Singapore
K Suites is the perfect place for more grown-up parties. With its sleek interiors, comfy couches and modern lighting, it could pass itself off as a swanky hotel lobby. Their VIP rooms are ideal for hosting a large corporate bonding session for 20-80 pax, decked out with an island bar, a pool table, multiple screen set-up and a concierge service.
Image credit: Google – ODOCO Agency Singapore
They also provide a good selection of drinks like champagne (starting from $168) and party plates, which makes it easy for sharing.
Price: Normal Rooms: from $65 (hourly) | VIP Rooms: minimum spend of $1000 (7 hours)
K Suites
Address: #02-01 Orchard Parade Hotel, 1 Tanglin Road, Singapore 247905
Opening hours: Mon – Fri 12PM-3AM | Sat – Sun 12PM-4AM
Telephone: 6354 3113
Website
8. Party World KTV – Affordable and nostalgic rooms
Image credit: Party World KTV @ Liang Court
For nostalgia's sake who can forget Party World KTV, the oldest player in the game. A snapshot of the 80's and 90's with its audacious decor and housing the largest selection of English and Chinese oldies, reliving through our parent's era of KTV lounges is made easy and accessible.
Price: from $12 (pax, 2 hours)
Party World KTV
Address: #03-03 Liang Court, 177 River Valley Road, Singapore 179030
Opening hours: 2PM-6AM (Daily)
Telephone: 6333 5533
Website
9. Teo Heng KTV – Convenient studio next to the MRT
Image adapted from: Teo Heng KTV
Who can forget the house name  Teo Heng KTV? Just a stone's throw from Dhoby Ghaut MRT, the Rendezvous Grand branch is neat and clean. The fact that it's located right beside SMU means that students with those awkward, 3 hour breaks between lessons, can vent away those term paper/ finals stress – just like Aggretsuko!
You can also dabao your own food in from the many food options around the area – or your canteen for that matter.
Price: from $18 (3 hours)
Teo Heng KTV
Address: #02-03 Rendezvous Grand Hotel, 9 Bras Basah Rd, Singapore 189559
Opening hours: Mon – Fri: 1PM-1AM | Sat/ PH Eve: 12PM-2AM | Sun: 12PM-1AM
Telephone: 6338 0603
Website
10. Tang Music Box –  In-house mini mart with international snacks
Image credit: Tang Music Box
Frequented by many local TV personalities and singers, Tang Music Box has a wide selection of Chinese favourites and and is up to date with the latest pop hits.
Image credit: Tang Music Box
With its out-of-the-box pricing plan, patrons pay a low fee from $5 per pax to book a room for 3 hours. Each room then has to spend a minimum amount starting from $40 at their concept mini-mart, filled with a great selection of snacks and drinks from around the world like the popular Honey Butter Chips from Korea and Torres Black Truffle Chips from Spain.
Price: from $60 (3 hours, includes mini-mart credits)
Tang Music Box
Address: #02-03/04 The Foundry, 3B River Valley Rd, Singapore 179021
Opening hours: Mon – Thu: 2PM-4AM | Fri – Sat: 2PM-6AM | Sun: 1PM-3AM
Telephone: 6338 6659
Website
Convenient karaoke places in town
So the next time you're planning your next Karaoke session, just head down to the convenience of town. Surrounded by good food, endless shopping, and a karaoke lounge for everyone, there's no excuse not to.
Check out these articles for more karaoke listings: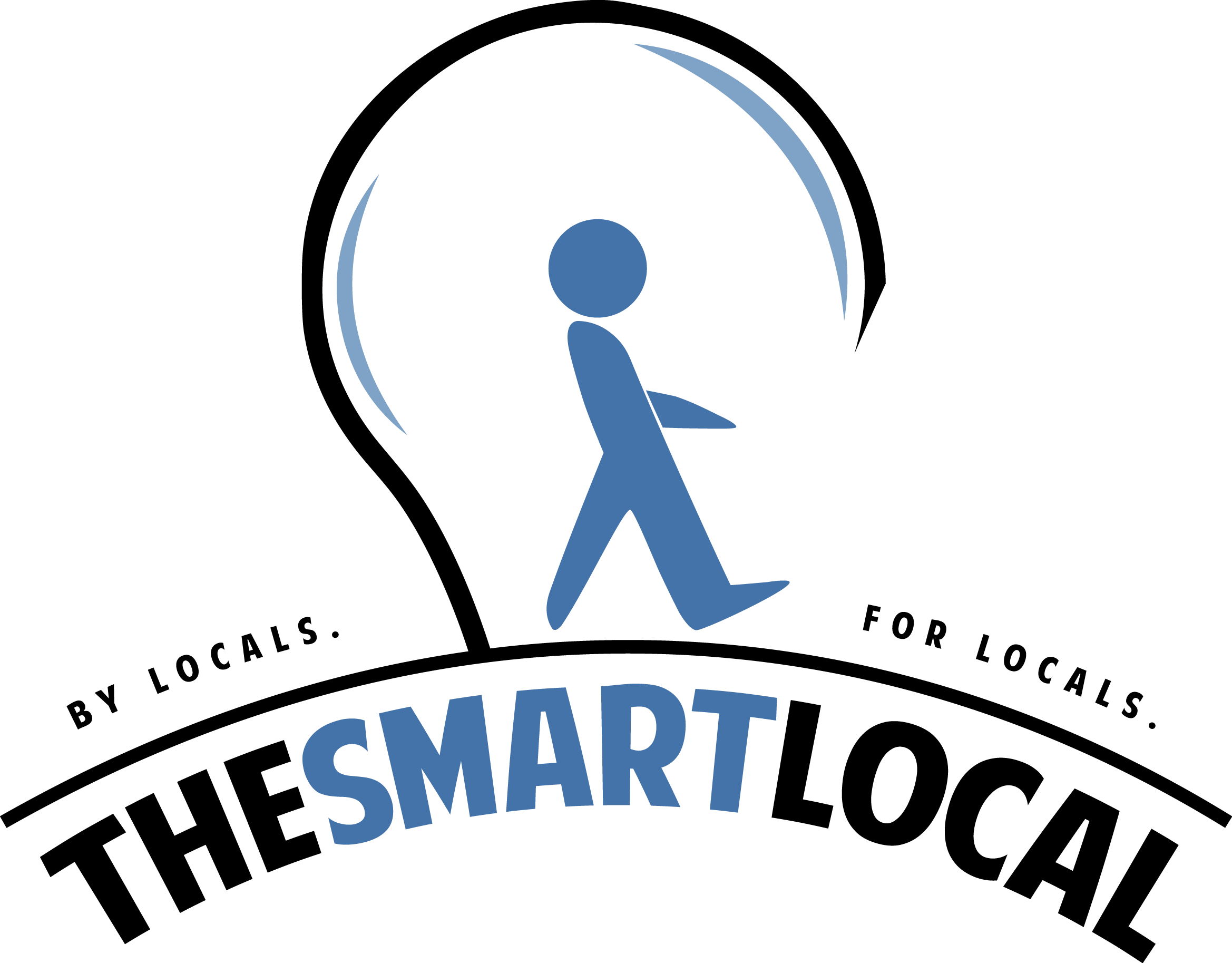 Drop us your email so you won't miss the latest news.