Johor Premium Outlets – Outlet shopping 1 hour from SG
---
If you've travelled to the USA, chances are you've made a beeline for their outlet malls to splurge on luxury goods at a fraction of its original price. And although we have outlet malls in Singapore like Changi City Point and IMM, the experience just isn't the same. The brands and selections are limited, and prices are still relatively high.
Well, you don't have to hop on a plane to get to the other side of the world for the same discounts. Just across the border lies Johor Premium Outlets – an outdoor shopping centre housing more than 130 brands in fashion, accessories, and footwear.
It also helps that the current exchange rate works in your favour. So, take this opportunity to embrace your inner Crazy Rich Asian and treat yourself to some of these luxurious goodies.
---
– Retail shops – 
---
Better-priced luxury goods like Coach, Fossil & Michael Kors
---
Whether you're in it for the durability or the status that comes with it, there's no denying the obsession with branded goods Singaporeans have. Here, you'll be spoilt for choice in picking out your next designer bag. Brands we saw include Italian fashion house Bottega Veneta (Suite 600) and women's wear brand Tory Burch (Suite 328).

A similar bag from Fossil (left) and Prada (right) would cost approximately S$500 and S$3,950 respectively. The price in JPO is a quarter of that in Singapore.
There are also brands like Fossil (Suite 428) and Prada (Suite 602) for ladies looking for elegant bags. As for the men, head to outfits like Tommy Hilfiger (Suite 218) and Polo Ralph Lauren (Suite 604) that sell smart casual menswear like polo tees, khaki pants, and knit sweaters.

Kate Spade (Suite 616).
Frequent shoppers at outlet malls will know that the designs and models available may not always be the absolute latest. But the upside is that these off-season goods come highly discounted. You'll be able to score name brand bags like Coach (Suite 338) at up to 50% off their regular retail price.

With the discounts, some of these Coach bags cost less than S$400. The average price of such a bag in Singapore is S$795.
---
Sports essentials like Nike & Adidas on discount 
---
You know what they say – having the right gear is halfway to victory. If you've been sporting the same worn-out sports attire and your equipment is showing signs of wear and tear, it might be time to buy new pieces.
Those who regularly attend invigorating spin classes or embrace their inner zen with yoga sessions should make a stop at lululemon (Suite 718). 
The athleisure brand known for their buttery-soft leggings and sports bras are going for up to 30% off at the outlet store. And it's not just their sportswear that's on permanent sale. Sporting accessories are on offer too; consider adding a high-quality yoga mat or a sleek gym bag to complete your ensemble.

Nike (left), Adidas (right). 
If you're looking for fresh kicks to match your new exercise 'fit, hop over to Nike (Suite 1410) and adidas (Suite 902). They also have shoes for you to go gaigai in such as the Nike Air Max and adidas Ultraboost.
Pro tip for treasure hunters: head to the shelves at the back of the store, where highly discounted last pairs of shoes are waiting to be discovered. You might have to dig through multiple boxes, but that could mean scoring a pair in the perfect size a la Cinderella and her glass slippers.

Under Armour.
Those who jio-ed a large group of friends for this shopping adventure can check out Under Armour (Suite 1308) to get their sportswear. They offer stackable discounts, where you can enjoy an additional 15% off when you purchase 2 selected items and a generous 30% off when you buy 4 selected items.
---
Good bargains on casual 'fits like Levi's & Cotton On
---
Even if you're a fitspo, you'll still need clothes for the days you aren't working out. Good thing JPO has a selection of casual attire to refresh your wardrobe as well.
At Levi's (Suite 526), grab tees and classic denims to stock up on wardrobe staples. Prices start from RM29 (~S$8.43) for a t-shirt and there are often stackable promos like buy-2-get-1-free deals available all year round.
Head over to Cotton On (Suite 510) to grab the latest fashion statements, such as crop tops, comfy joggers, and printed berms. The store is filled with racks of apparel and accessories for all occasions and needs, including sportswear and lingerie from Cotton On Body.
 
Items are priced as low as RM15 (~S$4.37) – an absolute steal.
In addition to that, you can also find Cotton On's sister brands. Stock up on children's clothes from Cotton On Kids (Suite 824) and footwear from Rubi (Suite 820). 
---
Spruce up your new BTO at AKEMI & HOOGA
---
Securing a home and tackling renovations can really put a dent in your wallet. That's why it's so valuable to save some cash when it comes to buying home accessories.
Those going for the classic and timeless Japandi style can find pieces at HOOGA (Suite 1108) that will match this aesthetic. They have home essentials like throw pillows, decorative vases, and organisers in neutral colours. Many of their items are on clearance sale, so expect discounts of up to 30% here.
There's also AKEMI (Suite 1210), which offers a variety of cotton bedsheets from RM99.50 (~S$29.08) in eye-catching designs. They even have reed diffusers available from RM99.50 (~S$17.39) to keep your home smelling fresh and inviting.
---
– F&B options – 
---
With a plethora of brands and stores to explore, this shopping experience can easily consume hours of your time. But when hunger strikes, you'll be delighted to discover an abundance of food choices to refuel and keep your adventure going strong.
---
Restaurants
---
Hailing from Australia, there is only 1 Dôme Cafe (Suite 633) outlet in Johor, which is located in JPO. 

Don't you think that this European-style coffeehouse is reminiscent of the popular sitcom – Friends?
Sit back and chill while you sip on a cuppa (from RM15.50, ~S$4.53) while indulging in a slice of cake (from RM15, ~S$4.68). If you're in the mood for something heartier, Dôme also offers crispy pizzas (from RM36, ~S$10.48) and their Signature Chicken Pie (RM36.50, ~S$10.62).
Those craving a satisfying meal can head to Absolute Thai (Suite 1002). Spice lovers can put their taste buds to the test with the Spicy Papaya Salad (RM16, ~S$4.66). Alternatively, you can't go wrong with a plate of Pad Thai (RM21, ~S$6.12).
Absolute Thai doesn't use pork in their dishes and their ingredients are halal-certified. Just take note that they serve alcohol on their drinks menu.

If pineapples on pizzas ain't your thang, perhaps pineapple fried rice (RM21, ~S$6.12) would be.
For a more affordable option, you can also grab a bite at the food court that has plenty of seats.
Satisfy fried chicken cravings at Marrybrown (Suite 6) or enjoy local delicacies from Ages Ago 很久以前 (Suite 25).
---
Snacks
---
If you're feeling peckish at tea time, pop by Crepe n San Churros (Suite 401) for sweet and savoury crepes and churros. 

Cookies & Cream Churros (RM10.90, ~S$3.17).
They've got handheld treats like Churros Hot Dog (RM13.90 ~S$4.04) and Mix Seafood Crepe (RM14.90, ~S$4.34) so you can eat on the go if you're looking to cover more retail ground. These snacks are made to order, ensuring they are served hot and crispy.
For those with a sweet tooth craving an atas treat, you can grab a soft serve (RM30, ~S$8.74) from Godiva (Suite 238). It's about a dollar cheaper than getting it in Singapore.
---
Getting to Johor Premium Outlets
---
You're spoilt for choice when it comes to commuting from SG to JB. And once you've crossed the border, the journey to JPO is about 40 minutes from JB CIQ Checkpoint. You can easily book a Grab ride from City Square Mall, which costs about RM34 (~S$9.90) during off-peak hours.
There was a price surge when we tried booking the Grab. The ride was RM44 (~S$12.84), which was still pretty affordable.
For those looking to save a few bucks and allocate more budget for shopping, another option is to take the JPO1 bus from JB Sentral Terminal. 

JB Sentral Terminal.
The bus fare is RM4.50 (~S$1.31) and the departure timings are at 9am, 11.45am, 2.20pm, 5.10pm, and 8pm.

The bus will be at Bay 1, which is right at the end of the bus terminal.
If you prefer to drive, there are tolls along the way. You'll want to prepare an extra RM20 (~S$5.82) to cover this cost.
---
Visit Johor Premium Outlets
---
The Johor Premium Outlets is worth the trip up north if you're not too fussy about getting last season's branded goods if it means getting it on sale. Plus, if you come down during major sales like Black Friday, expect even bigger savings where there are discounts on top of discounts.
While shopping here, we found that available stocks are limited and popular designs are the first to go. So, mai tu liao – if something catches your eye, make sure to get it before it's gone.
Address: Bandar Indahpura, 81000 Kulai, Johor, Malaysia
Opening hours: 10am-10pm, Daily 
Contact: +60 7 661 8888
Check out more places to explore in JB:
---
Photography by Alvin Wong.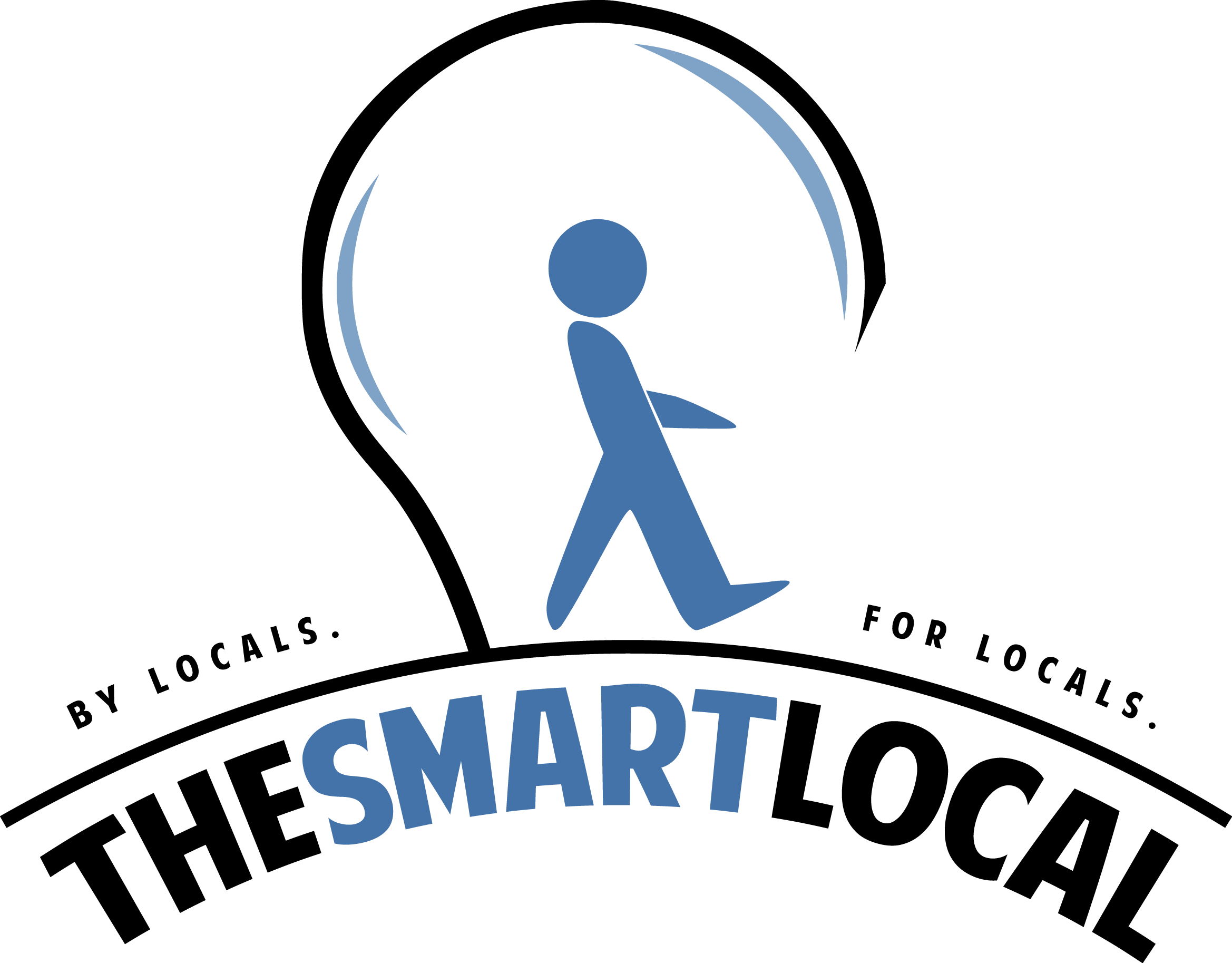 Drop us your email so you won't miss the latest news.