Evolution of Geylang, Singapore – 1800s to the present
---
Mention Geylang, Singapore and everyone's bound to crack a double entendre "chicken rice" joke – IYKYK. But beyond the jests, there are a lot of things to do in Geylang that'll surely have you hooked – no, not in that way. For instance, shopping at the annual Geylang Serai Ramadan Bazaar or delving into the captivating Peranakan history showcased at The Intan.
Beyond its reputation, Geylang has a rich and intriguing past long before it became what it is today. Picture slums, coconut plantations, and grand theatres and hotels – the full spectrum of lupsup to lavish. Below is the evolution of Geylang in the last 2 decades, so buckle up for a history lesson.
---
1. Then: Perseverance Estate & Changi Trade Fair (1800s)
---
Back in the 1800s, Geylang was brimming with lush coconut plantations, thriving as agricultural centres where farmers extracted oil from dried coconut flesh.
Fun fact: the name Geylang was derived from the Malay word "kilang", which means mill or factory. Meanwhile, "kelapa" translates to coconut, so as the area became home to numerous coconut oil presses and mills, it naturally earned the moniker Geylang Kelapa.

The towering coconut trees planted around the kampung low-key remind us of the tall palm trees lining present-day Airport Boulevard.
Image adapted from: National Archives Singapore, Changi Airport
After a change in ownership of the land in the late 19th century, the coconut plantation underwent a transformation. The new owner cleared the land and established the Perseverance Estate, dedicated to cultivating lemongrass and citronella. This led to the area being renamed Geylang Serai, with "serai" meaning lemongrass in Malay.
The plantation proved to be a success during the late 1800s. However, as time marched on, the fortunes of Geylang Serai's plantation began to wane in the 1900s. Despite its decline, the association of the area with lemongrass and citronella had been etched so deeply into public memory that the name was retained.


A house in Tanjong Katong surrounded by coconut trees.
Image credit: Roots
Moving forward, the farmers of Geylang adapted to the changing times and shifted their focus to cultivating diverse crops such as coconuts, rubber, and vegetables. Poultry rearing also became a significant part of their livelihoods.
Gradually, the area evolved in 1952, becoming Changi Trade Fair, also known as the Great Eastern Trade Fair. However, this project was short-lived, lasting only 2 years.
---
Now: Geylang Serai Market & Food Centre
---

Image credit: Pat Yuan Teng
A decade later in the 60s, the area was transformed into Pasar Geylang Serai, known today as the vibrant Geylang Serai Market & Food Centre which I personally frequent.

Image credit: Roots
​​You may think that the transformation of the space into a market to be a seamless success. But in actual fact, it wasn't until 1975 that the market truly gained its popularity, following a thorough revamp and upgrade. 
One of the factors behind the rocky initial years was the lasting impact of the 1964 racial riot. Many hawkers who were meant to set up the Eating House ended up reconsidering their plans due to the fear of potential attacks.
Despite the challenges, Geylang Serai Market & Food Centre eventually bloomed into the largest food hub in Geylang. It now has a wet market under the same roof, and even houses Mr. Teh Tarik Eating House which operates round the clock, serving sedap Malay dishes.
Address: 1 Geylang Serai, Singapore 402001
---
2. Then: Kampung houses & the beginning of the red light district
---

Image credit: Roots
Geylang's rich history revolves around being a vibrant home to the Malay community, comprising farmers, fishermen, and traders. Nestled along the banks of Geylang River, the area featured a traditionally built kampung, providing a close-knit community space for its residents.

Image credit: Roots
However, during the Japanese Occupation in the 1940s, a section of the residential area was taken over by tapioca plantations. Consequently, a portion of Geylang Serai assumed a new identity and was renamed Kampung Ubi, where "ubi" translates to tuber in Malay.
I was personally very curious about how Geylang got its lupsup rep. After all, how does an area transition from a wholesome kampung to a bustling nightlife area complete with … special services? So, I dove deep into its history, trying to uncover when exactly the Red Light District came to be. But the more I searched, the more I realised that it's a bit of a mystery.
What I did find out was that back in the 1900s, Geylang was a hotspot for Chinese immigrants seeking refuge from political unrest in China. As the influx of people searching for entertainment grew, it gradually led to the establishment of gambling dens and brothels within the area.
By the 1960s, Geylang actually earned the title of one of the largest red light districts in Southeast Asia. It's pretty fascinating considering how Singapore takes up just a little red dot on the world map.
But things took a turn in the 1980s when the Singapore government stepped in and started cracking down on prostitution. As a result, Geylang's red light activities were reduced.
---
Now: BTO flats
---

Image credit: Pat Yuan Teng
As Singapore underwent a process of redevelopment and modernisation, the charming old kampungs gradually vanished by the 1980s. The area now boasts high-rise flats, including projects like the Sri Geylang Serai BTO, which was completed in 2010.
In terms of the Red Light District, it's evident that the situation has changed significantly with the government's efforts to curb illegal activities and maintain order. While a few brothels still exist, most of them are actually legalised to operate under certain regulations.
---
3. Then: Malay Village (1989)
---

Image credit: Remember Singapore
While most parts of Geylang Serai were transformed into HDB flats, the Malay Village stood as a distinct attraction, designed to showcase the lifestyle of local Malays before the 1960s. The primary intention behind its construction was to promote Singapore as a tourist destination while preserving the rich Malay heritage.
The Malay Village generated significant interest when it was first introduced, attracting many visitors. However, over the years, changes in ownership and a decline in the number of visitors led to a downturn in business. Eventually, after the lease ended, the Malay Village was demolished in 2011.
---
Now: Wisma Geylang Serai
---

Image credit: Wai Peng Chan via Google Maps
Wisma Geylang Serai emerged in 2019, taking the place of the former Malay Village. This modern community civic centre houses a variety of facilities and services catering to the residents in the area. Architecturally, it's also quite the avant garde marvel that is a complete 180 from the rustic charms of the Malay Village kampung houses.
You'll find Geylang Serai Community Club, Geylang Serai Heritage Gallery, a senior care centre, a childcare centre, and even food and retail shops here. It makes for a one-stop community hub, which is in line with the ethos of the original Malay Village.
Address: 1 Engku Aman Turn, Singapore 408528
---
4. Then: Singapura Cinema (1971)
---
Before being renamed to Singapura Cinema in 1969, this theatre had a rich history. It was initially known as New City Cinema in 1952, and later as Taj Cinema in 1954.

Image credit: National Archives Singapore
Over the years, Singapura Cinema encountered numerous changes and challenges. In 1984, it halted operations due to the rising issue of video piracy that plagued the film industry. The theatre building was transformed into a furniture shop in 1986, where the seating area was cleverly converted into a showroom and the projection room was turned into an office space.
In 1992, a glimmer of hope revived the cinema and the furniture store went through a "Ctrl + Z" to regain its theatre state. Part of the space was still used for retail purposes, while the other section was transformed back into a movie theatre, screening Hindi and Malay films.
Unfortunately, the problem of video piracy resurfaced in the 1990s, leading to a decline in moviegoers. By the late 1990s, Singapura Cinema ceased operations once again and was converted into an online gaming and billiard centre. And in the early 2010s, the cinema building met its final fate where it was eventually demolished.
---
Now: Millage Condominium
---

Image credit: Millage
In just a few years, The Millage – a 70-unit condominium – emerged in 2016. The once bustling entertainment hotspot was transformed into a swanky private residence, with homes selling for up to $1.78 million at the time of writing. 
Address: 55 Changi Road, Singapore 419709
---
5. Then: Queen's Theatre (1930s)
---

Image credit: Remember Singapore
Before earning the iconic name "Queen's Theatre", this historical venue had its beginnings as Wembley Cinema in 1930. Later in 1933, it underwent a name change and was known as Ritz Cinema. 
The Queen's Theatre was one of the premier entertainment hubs for our ah mahs and ah gongs. It delighted the public with captivating live performances and screenings of Malay movies.
However, after WW2, there was a decline in cinemagoers, largely due to the emergence of alternative entertainment options such as radios and television programmes. This resulted in the theatre closing its doors in 1982.
---
Now: Grandlink Square
---

Image credit: Roots
In 1998, the 1,200-seater theatre was converted into a 70-unit condominium – Grandlink Square. But, not every piece of its history was lost. The facade of the old theatre was preserved and can be found in all its glory today. In fact, it has found a new purpose as a backdrop for many photoshoots, lending a touch of colonial appeal.
Address: 511 Guillemard Road, Singapore 399849
---
6. Then: Lion City Hotel (1968)
---

Image credit: Roots
Lion City Hotel, named after Singapore's beloved nickname as the Lion City, was constructed to meet the surging demands from tourists.
Back in the day, a staycay at the hotel was considered an atas treat. The hotel offered telephones and attached bathrooms – features that were considered lavish then. Moreover, its strategic location meant the convenience of having a bank, shopping arcade, and an abundance of restaurants within a stone's throw away.
As Singapore progressed with its ongoing redevelopment efforts, the Lion City Hotel faced its final chapter in 2011 when it was eventually demolished. 
---
Now: KINEX mall
---
Following the demolition of the hotel, OneKM Mall emerged on the site. Later, the mall underwent a remarkable revamp and rebranding. Today, you'll discover the KINEX mall in its place. It offers a wide range of shopping options for Katong residents, including bargain hubs like Daiso and Mr DIY.
Address: 11 Tanjong Katong Road, Singapore 437157
---
Geylang today, after decades of rich history & transformations
---
It's fascinating how history is often hidden in plain sight. Geylang's journey from its humble beginnings to a bustling district filled with modern developments is a testament to Singapore's progress and transformation over the years.
Now that you've discovered Geylang's vibrant history, you may start to see the district in a new light, appreciating the blend of old and new that coexists within its streets. 
More about Singapore's history:
---
Cover image adapted from: Roots, Pat Yuan Teng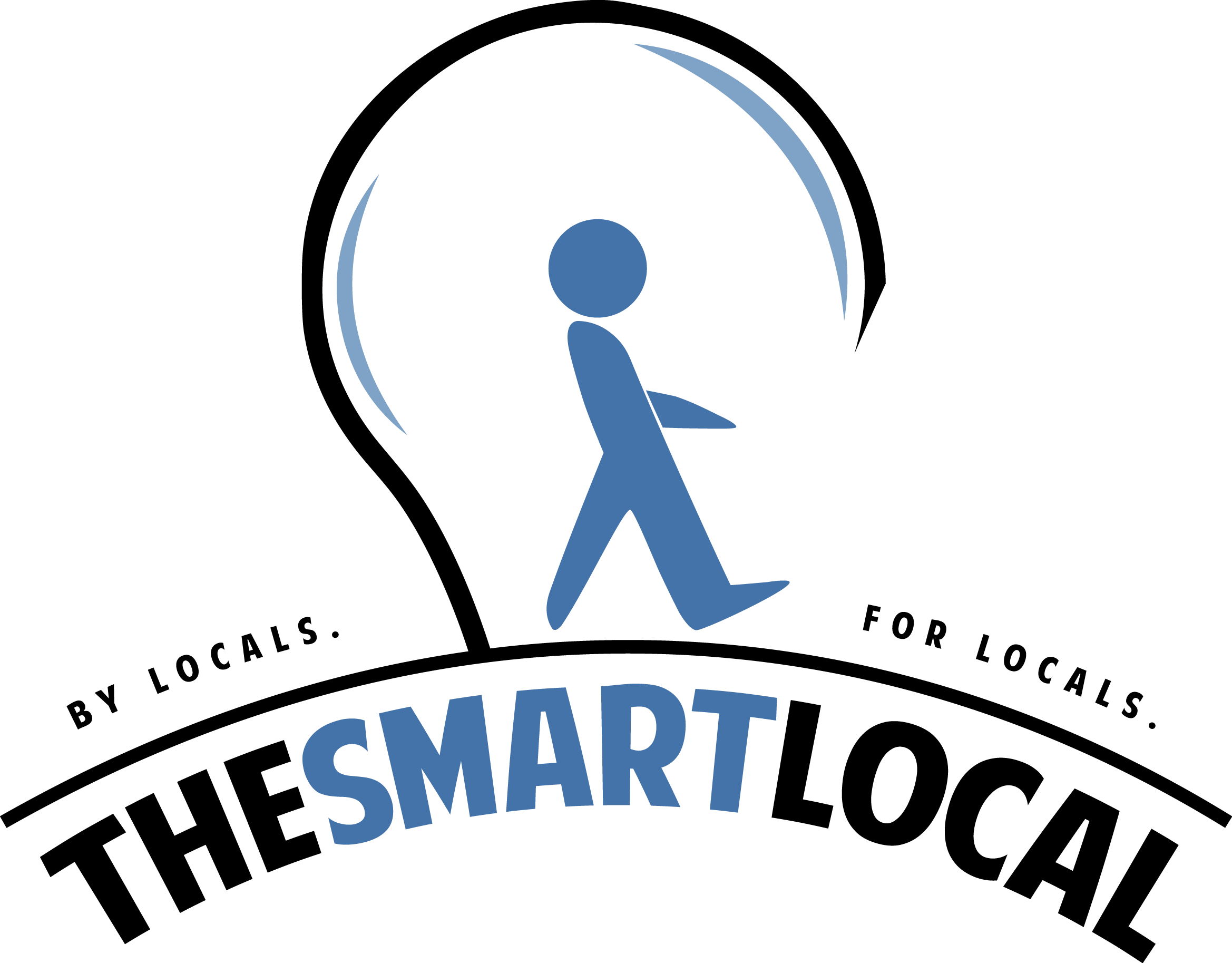 Drop us your email so you won't miss the latest news.