Best Crossfit & HIIT gyms in Singapore
---
You only need to witness the volume of athleisure wear and post-workout boomerangs on social media to realise that there's a fitness craze raging in Singapore. But while classes such as spin and pole dancing have become all the rage, there's nothing like Crossfit and HIIT to really burn those festive calories with an intense workout that includes cardio and strength training. 
To get you started, we've sussed out a list of the best Crossfit and HIIT gyms in Singapore for you to sweat buckets at. 
---
–  Crossfit  –
---
1. WE ARE ONE Fitness – The biggest outdoor Crossfit gym in Singapore
---
Image credit: WAO Fitness
Outdoorsy folks who prefer to sweat it out in fresh air can visit WE ARE ONE Fitness which is just a 9-minute walk from 6th Avenue MRT. As the largest outdoor Crossfit gym in Singapore, you'll get tons of space to burn some calories under the tutelage of highly experienced coaches, including ex-national sportsmen and high-level athletes.
Barbells and pull up bars can be intimidating at first glance but newbies will be sufficiently prepared with their Introductory CrossFit Fundamentals course promotion ($99 for a fundamentals class and three sessions). If the course leaves you wanting more, you'll be able to purchase a 10-session pack for $280, or an unlimited plan from $300 for one month. Else, drop-in classes cost $30. 
WAO Fitness
Address: 200 Turf Club Road, Plot 9 (Premier Pitch Indoors / South Carpark), Singapore 287994
Opening Hours: Mon – Fri 6AM-1PM, 4PM-10PM | Sat 7AM-2PM, 4PM-6PM | Sun 8AM-2PM, 3PM-6PM
Telephone: 8825 4066
---
2. Actualize Crossfit –  Complimentary aptitude and competency assessments
---

Image credit: @actualizecrossfit
Before jumping the gun in any workout, it's always good to get clued into your physical abilities and level of fitness. And if you don't have the time or expertise to carefully assess your skills, Actualize Crossfit offers newbies a quick aptitude and competency assessment to help you narrow down workouts most suitable for your level of fitness.

Image credit: @actualizecrossfit
Crossfit noobs will be able to build a solid foundation with Actualize Crossfit's BASE one-hour fundamentals three-day physical course ($270) or three-day online course ($160). This session breaks down what you need to know and equips you with skills you need before you move on to more intense workouts. 
Actualize Crossfit
Address: 251 Jalan Besar, Singapore 208924
Opening Hours: Check out Actualize Crossfit's opening hours
---
3. Innervate Fitness – Offers CrossFit programmes for kids and seniors
---
Image credit: Innervate Fit, Innervate Fit
If you're looking to sweat it out with the fam bam, Innervate Fitness is probably one of the more inclusive and family-friendly Crossfit gyms in Singapore. They offer specialised programmes for kids, teens and seniors to learn and seamlessly integrate the basics of fitness into their daily routine. 
Don't worry about the kiddos whining in boredom because they'll be introduced to fitness through fun activities and games. On the other hand, seniors will be introduced to functional movements which can safely improve their posture, whilst increasing energy levels and strength. 
To test the waters, opt for Innervate's free trial which goes at $49 for three classes. And if this gym has left you with a good impression, opt for a 12-session pass for $100. 
Innervate Fitness
Address: 994 Bendemeer Road, #01-04 B Central, Singapore 339943
Opening Hours: Mon – Fri 7AM-9PM | Sat 8AM-5PM | Sun 9.30AM-5PM
Telephone: 8886 3099
---
4. Crossfit Urban Edge – Offers Urban boot camps and workout of the day sessions
---

Image credit: @crossfiturbanedge
Push your fitness level to greater heights with Crossfit Urban Edge's urban boot camps, which are specifically designed to maximise fat burn, increase endurance and condition your body. With a variety of medium-impact to high-intensity body weight and strength exercises, you'll be sure to work up a sweat and clock in some calorie burns at the end of each session. 

Image credit: @crossfiturbanedge
The workout of the day sessions will also get your blood pumping with 10 to 20 minute highly intensive workouts aimed to improve your strength and technique through lifting and gymnastic movements. 
For serious weightlifters and aspiring Crossfit athletes, challenge yourself and keep things fresh with their 90-minute intensive Urban Warriors classes that aim to improve strength, technical and positional skills.
Crossfit Urban Edge
Address: 12 Bukit Pasoh Road, Singapore 089826
Opening Hours: Mon – Fri 6.30AM-8.30PM | Sat – Sun 10AM-1PM
---
–  HIIT  –
---
5. Haus Athletics – Cool club vibes with in-house bar
---

Image credit: Haus Athletics
If you're dragging your feet to exercise, Haus Athletics has just what you need to add a dose of fun to your workout. This boutique gym exudes a cool club vibe with stylish dim lighting and a pulsating playlist, giving you nostalgic pre-pandemic clubbing vibes.

Image credit: @hausathletics
They offer a range of 45-minute classes targeted at improving different areas of your body: 
Leanout:

Strength-endurance based HIIT class

Kore:

Core-based HIIT class

Meltdown:

Cardio-based HIIT class

Dominate:

Strength-based HIIT class 

Remixed:

Strength-endurance and cardio-based HIIT mixed class
Have a go at one of Haus Athletics classes with their 1-week trial package for $50. If your first session has you leaving with a smile, opt for their monthly sweat packages starting from $350 for a 10-class pack, weekly packages at $178 for two weeks or single drop-in sessions for $45. 

Take a quick pit stop at Haus Athletics in-house juice bar for some post-workout refreshments such as the PEEBEE & JAY shake
Image credit: Burpple 
Haus Athletics OUE
Address: #02-03, OUE Downtown Gallery tower 1, 6A Shenton Way, Singapore 068815
Opening Hours: Mon – Fri 7AM-2PM 5.15PM-9PM | Sat 9AM-4PM | Sun 9AM-4.30PM
Telephone: 6222 0232
Haus Athletics Cross Street Exchange
Address: #B1-121, Cross Street Exchange, 18 Cross Street, Singapore 048423
Opening Hours: Mon – Fri 7AM-2PM 5.30PM-9PM | Sat – Sun 9AM-4PM
Telephone: 6592 0494
---
6. Grityard – 1-week unlimited trial pass for $35
---

Image credit: @grityardsg
Put those muscles to work at Grityard, a holistic HIIT gym founded by three former Singapore athletes which offers dynamic high-functional exercises for your body.  Set right in the heart of Outram Park, the gym offers affordable unlimited packages starting from a one-week trial at just $35. 
They also offer weekly unlimited passes for $85 and monthly unlimited passes for $290. But for those who can't commit too much time per week, opt for a 10-session and 20-session package that goes for $250 and $400 respectively.

Image credit: @umeandhara
Take your pick from their range of programmes:
The Blitz:

Consists of speed, agility, and power drills

Juggernaut

: Consists of resistance training and functional movement

Reginman:

Consists of a combination of moves and speed work

Hellfire:

Focuses on core strength workouts

The Long Haul:

Focuses on strength and endurance training
Grityard
Address: 2 College Road, Singapore 169850
Opening Hours: Mon 6AM-930PM | Tues – Thurs 10AM-9.30PM | Fri 6AM-8.30PM | Sat 8AM-11AM | Sun 9AM-12PM
Telephone: 9112 6768
---
7. Barry's Bootcamp – Red room studio with monthly challenges
---

Image credit: @barryssingapore
To get your blood pumping during a workout, you'll want to add Barry's Singapore to your list of must-visits – this swanky gym revs up the intensity with its iconic "red room" studio. 
This fitness company has made its mark all over the world and offers fitness workouts throughout the week with each day targeted at different areas of your body. 

Image credit: @robynleell
If you want to challenge yourself beyond the red room, prepare yourself for Barry's Bootcamps's Hell Week challenges where participants are tasked to complete seven intense workouts across seven days straight. 
Since Hell Week takes place every few months, gym-goers can kickstart their workout at Barry's with a 3-class trial package for $89 and take their pick between two types of workouts:
The Original HIIT Workout:

The session offers a routine switch between running on the treadmill and doing weighted exercises on the floor

The Double Floor:

Strength-based exercise that'll give you a free pass from running and solely focuses on weights 

Pre-order before class and load up on sustenance at their Fuel Bar, which serves Barry's signature protein and superfood smoothies
Image credit: @barryssingapore
Barry's Singapore Raffles Place
Address: 18 Robinson Road, #03-03, Singapore 048547
Opening Hours: Mon – Fri 6AM-9.30PM | Sat – Sun 7AM-7PM
Telephone: 8666 0303
Barry's Singapore Orchard
Address: 218 Orchard Road, Level 4, Orchard Gateway at Emerald, Singapore 238851
Opening Hours: Mon – Fri 6.30AM-9.30PM | Sat – Sun 7.30AM-3.30PM
Telephone: 8833 3218
---
8. Ground Zero – Targeted resistance and spin classes with a futuristic vibe
---

Image credit: @groundzerosg
Spin junkies may know Ground Zero for its exhilarating indoor cycle classes, but just across the spin room is a futuristic neon HIIT studio that offers resistance classes starting from $70 for three classes. 

Snap a post-workout picture at Ground Zero's black and white hallway
Image credit: @bellapearlx
Not only is this studio a 3-minute walk from Telok Ayer MRT, they also provide premium amenities and shower products from Ashley & Co – so trust you'll be getting your money's worth.  
Ground Zero
Address: 18 Cross Street, Singapore 048423
Opening Hours: Mon – Fri 6AM-10PM | Sat – Sun 7.30AM-4.30PM
Telephone: 6226 0083
---
9. F45 – 2-week trial for $49
---

Image credit: Innermost
Whether or not you're a fitness junkie, you've probably locked eyes with one of F45's branches in Singapore, so you'll be able to easily suss out a studio close to your home. This gym offers 45-minute circuit training sessions for as low as $49 for two weeks. 

Image credit: Downtown East
As intense as the workout may seem, you'll actually find this gym to be beginner-friendly with instructors walking around to guide you through the motions as well as keeping you focused and motivated. Plus, this studio offers you a space to go at your own pace and even take part in friendly challenges to meet your fitness goals. 
Check out which F45 location is more convenient for you. 
---
10. Ritual Gym – Offer complimentary workout gear such as shirts and shorts
---
Image credit: @ritualgym
For busy worker bees, you'll be able to squeeze in a quick workout and pump up some energy during your 1-hour lunch break at Ritual Gym. Following their tagline Just Show Up, you'll have 30-minutes to workout, get a quick shower in, plus make it in time to load up on a meal. 

Image credit: @ritualgym
Don't worry about arriving unprepared because Ritual Gym has you covered with complimentary workout outfits and shower amenities. Plus, since they're operating indoors, you won't have to bring sneakers or socks as you'll be able to work out barefoot. To try out this gym, opt for a 7-day trial session for $36.75 or a 2-Week trial session for $66.75. 
Check out which Ritual Gym location is more convenient for you. 
---
11. The Garage Circuit – Offers 7 types of HIIT classes
---

Image credit: @garagecircuit
HIIT workouts are known for their versatility. From 1-minute sprints to barbell lifts and rowing machines, you'll be able to cover almost every muscle group within 45-minutes. 
But if focusing on a specific area aligns more with your fitness goals, The Garage Circuit offers seven HIIT classes that targets various aspects of your strength, endurance, stamina, and stability. 
Garage Circuit:

Focuses on body conditioning through a circuit-style workout

Garage Circuit Elite

: Advanced HIIT class aimed to improve lactate threshold and performance

Garage Circuit Strength:

A mixed based class with HIIT and weights exercises

Garage Circuit Core

: Focuses on dynamic and static movements to improve your core strength, alignment and overall stability

Strength 360:

Focuses on strength training and improving lean muscle

Drift!:

A low impact movement-based class that uses a suspension tool to improve your mobility and stability

HIFT (High-intensity Functional Training):

Focuses on body movements with heavier weights
Cop a package at this studio for as low as $380 for 10 classes, or opt for a sharable 100-session series for $2500. 

Image credit: @wj.see
Strength conditioning isn't simple – consider factors like perfecting your form, understanding how to use the equipment and identifying your limits. Thus, if you prefer to have a little professional guidance, The Garage Circuit offers one-on-one personal training packages:
12-session package:

$1320

24-session package:

$2400

36-session package:

$3240
The Garage Circuit
Address: 17 Lor Kilat, #01-11, Singapore 598139
Opening Hours: Mon – Fri 7AM-9.30PM | Sat – Sun 8AM-7PM
Telephone: 6463 4191
---
12. Platinum Fitness – 24/7 access to daily HIIT classes
---

Image credit: Platinum Fitness
Right in the heart of CBD is Platinum Fitness SG, a 24-hour gym with high-quality equipment and 45-minute HIIT-focused classes daily at different timings. 
Each class is held in small groups and consists of a combination of dynamic exercises such as jump squats and lunges, plus more complex workouts such as box jumps and TRX sprints. 

Image credit: Platinum Fitness
The best part is that they offer a range of weekly memberships from $45/week, monthly ones from $170/month, and yearly ones from $99/month. You can also pay $1,200 upfront for a yearly membership to snag an extra free month!
Platinum Fitness SG
Address: 6A Shenton Way, B1-04/05 OUE Downtown, Singapore 068815
Opening Hours: Mon – Fri 7AM-11PM | Sat  7AM-7PM | Sun 8AM-4PM
Telephone: 8445 5439
---
Best Crossfit & HIIT gyms in Singapore
---
Whether you've decided to up your fitness game or simply opt for a healthier lifestyle by squeezing in a few sessions per week, narrowing down a suitable gym is important to keep you motivated and ease the process of reaching your fitness goals. 
If you're looking to ditch your run-of-the-mill gyms and opt for a CrossFit or HIIT one that boasts cardio and strength-based training, be sure to have this list in mind before you put on your workout gear. 
Check out more gyms in Singapore:
---
Cover image adapted from (L-R): Haus Athletics, @barryssingapore, @ritualgym, Innervate Fit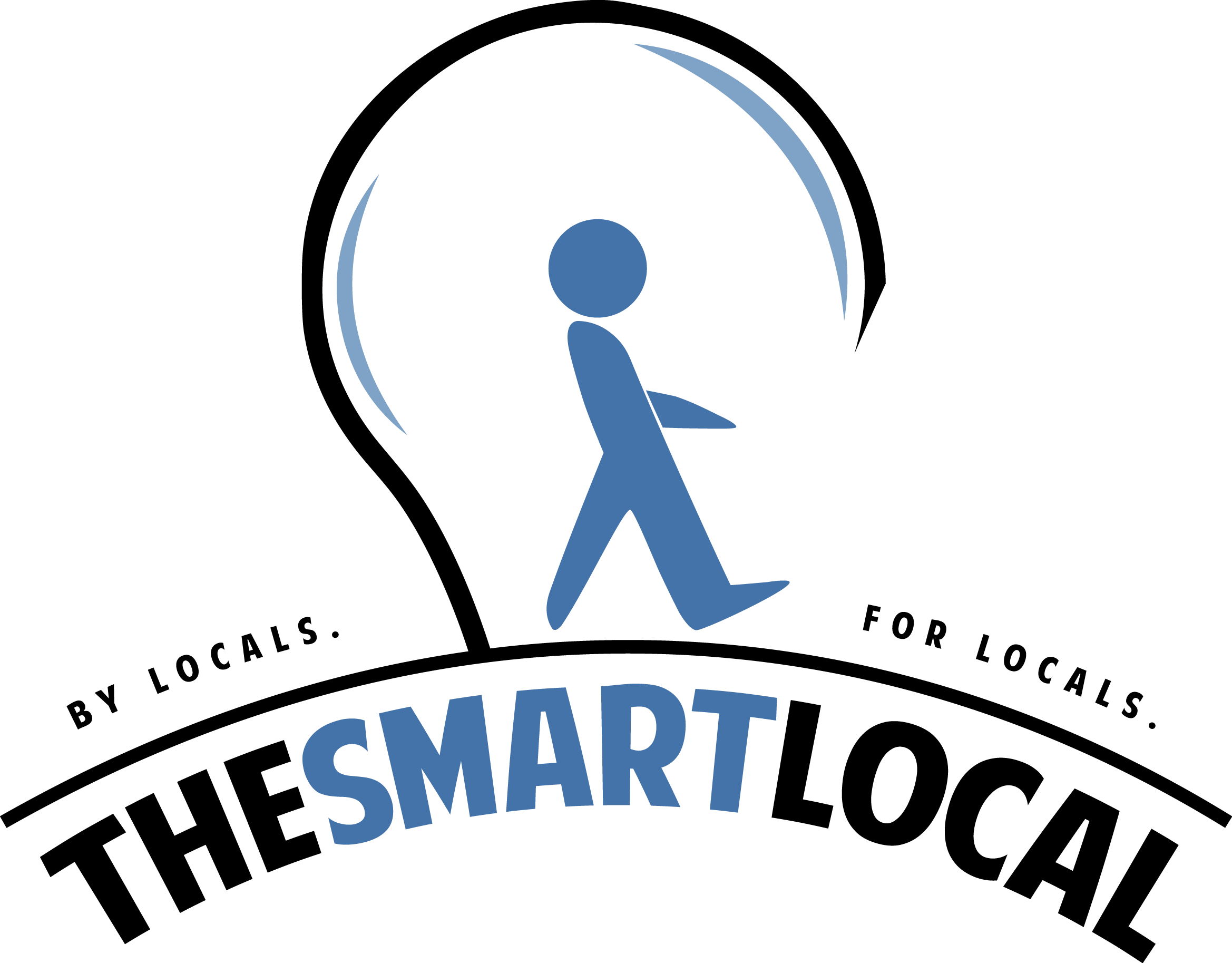 Drop us your email so you won't miss the latest news.