Guide to the National University of Singapore (NUS)
---
From attending orientation camps and choosing modules to arranging your schedule, there are tons of pre-admission things to think about before starting uni life. Despite numerous NUS tips and tricks scattered on the internet, it can still be daunting for students to enter a new school.
Here's a list of essential things that all prospective NUS freshies should know before stepping foot into the next stage of their life:
Disclaimer: This article is written by a current Year 3 student. There have since been many changes to the new batches including a merger of faculties and changes in graduation requirements.
---
– Classes and modules –
---
Bidding for modules
---
One of the most confusing things about being a freshie would have to be module registration. Besides worrying about how to register in the first place, you'll also have to think about what modules to take and how the classes would fit into your timetable.
Though students still use the term "bidding" for modules, the process has actually changed into a registration-based system called ModReg, where seniors are given priority.
Before the 2019/2020 academic year, seniors were given a certain number of points that they could use to pick the courses they wanted to take each semester. Almost like an actual auction, module bidding back in the day required some brain power as students would have to carefully allocate their points to maximise their chances of securing it.

Timetable planning on NUSMods
Image adapted from: NUSMods
Thankfully today, registering for classes is much simpler. All you'll need to do is to select your module of choice on ModReg and it'll be allocated based on availability and priority.
Thanks to how self-directed university is compared to typical school life as kids, you get the liberty of preparing your own schedules. And while it may seem daunting, NUSmods is a great platform to help you get started.
Other than being able to see what modules are available and subject reviews from previous students, the site also makes it easy for you to plan your lecture and tutorial time slots.
---
Module Registration
---

What the module selection page will look like
Image adapted from: MyEduRec
For freshies, modreg will include three rounds of registration for you to fill up your schedule with the necessary workload for your semester. This is all done over MyEduRec, the official NUS platform where administrative and finance matters are handled.
The rounds include:
Round 0

– This is only open for seniors for them to bid for their grad requirements

Round 1

– This is where you start bidding for the modules that you want and you are required to rank them by order of priority.

Round 2

– In Round 2, you can try to pick up the modules that you may not have been given.

Round 3

– This is where you can select extra modules that may not have been available before. Most useful for those trying to overload –

a.k.a.

take more than what's required – during the semester.
Kanchiong spiders should know that ModReg doesn't rely on the fastest fingers first – allocation is largely based on senior priority, which means that freshies get it based on the "luck" of the draw. This is fairer for everyone as it isn't just based on speed.
---
How to choose your modules
---
If you're in a faculty that has limited pre-allocated modules, you may be racking your brain wondering what classes to take. But don't worry – you can use LumiNUS for tips to help you decide, based on information provided by lecturers on syllabus and workload.
LumiNUS also gives students a preview of the assignments they might have to take. This way, you can prepare yourself for group work or heavy exam weightage. Those lucky enough to have a senior in the same major can ask them to recommend good lecturers, such as those who are more lenient with assignments or are clearer when teaching.
If you're still at a loss, you can always visit the NUS subreddit for various module reviews.
---
– Transport –
---
Getting around campus
---
As more classes start to move offline next year, new freshies – and even some current year students – may need a refresher on how to get around campus. 
---
1. Shuttle buses
---

Image credit: NUS
Despite being located in the ulu West, NUS is lucky enough to have quite a few free shuttle buses that go around campus. Those unfamiliar with the system can download the NUSNextBus app (iOS | Android), which gives you info about bus routes and waiting times. 
Here's a list of the buses you'll definitely need to know to get around:
Buses that loop around the main NUS campus:
A1 – Starts from PGP and heads towards the Central Library

A2 – Goes in the opposite direction of A1
Buses that head to UTown – a separate campus located just north of NUS
D1 – Starts and ends at Business School

D2 – Goes to Kent Ridge MRT
---
2. Public buses 
---

Image credit: Land Transport Guru
If you're looking to head out of NUS, there are several public buses that travel around and out of the school.
95 – Goes to Kent Ridge MRT and Buona Vista MRT

96 – Takes you to Clementi Mall

151 – Heads towards Bukit Timah
---
– Campus life –
---
Living on campus
---
For those planning to stay on campus but aren't really sure which hall to choose or what the heck Residential Colleges (RC) are, here's a quick breakdown of what to know about living on campus.
---
Residential Colleges
---

Image credit: Tembusu
Unlike halls, Residential Colleges offer you a guaranteed two-year stay if you manage to get through the application process. However, this does come with additional modules specific to the Residential College – usually unrelated to your course of study – that you will need to take on top of your regular schedule. 
This differs across the RCs as they each have their own specialisation under their college programme. One perk of these modules is that you will be able to clear some compulsory General Education (GE) modules that are necessary for every student. This means you'll be fighting with fewer students for the necessary GEs needed to graduate.
Just like halls, year one or two students can apply for a stay in a residential college, though it is worth noting that the semester fees are usually more expensive than halls.
RCs on campus:
University Scholars Programme
University Town College Programme
Ridge View Residential College Programme
---
Halls
---

Image adapted from: YouTube
Halls, on the other hand, require more participation for you to guarantee yourself a spot in the following semester. They're definitely more suited for those looking for the typical ra ra college experience – I mean, there is the stereotype that hall kids are more rabs. 
You can also expect to join several CCAs in order to earn enough "points" – which determine if you've contributed enough for a continued stay in the next semester.
For those who are certain about which hall to join, there is an online platform for you to apply on that also lists the application dates. Getting into halls can sometimes be a roll of the dice so the best tip you can get to increase your chances is to join the hall engagement camps before the start of the academic year. These camps aim to introduce freshies to the hall lifestyle.
Halls on campus:
Near FASS:
Near Business School:
Near Kent Ridge MRT
Opposite Yusof Ishak House
Bonus: Prince George's Park Residence
A residence located near Kent Ridge MRT that is usually occupied by scholars. This residence is more suited for those who simply need a room to stay as there are little to no activities that are required for students to participate in.
---
How to increase chances of getting into hall
---
Unlike other universities like NTU or SUTD, NUS does not give freshmen a guaranteed first-year stay. That being said, there are ways to increase your chances of getting into hall.
One of the easiest ways is to have a senior pull you into the hall of your choice. This involves having connections with a senior who is in the hall committee who can guarantee you a spot in the hall. Having had a sports CCA in your pre-university institute will also usually help your chances as most halls seem to prefer students who can contribute during inter-hall games.
Another way is for you to participate in the hall orientation camp that takes place before the start of the semester. It's one of the ways for seniors to see if you'll fit into the culture later on. 
---
Staying in hall for future years
---
It's no secret that hall life is crazy, often ending up with you being sleep-deprived and probably weighing a lil' heavier from the endless amount of suppers. That said, many pronounce hall life as an experience like no other.
While every hall does it differently, the general tip is for you to participate in as many CCAs or committees as possible. Some folk even participate in organising night cycling events while having six CCAs on top of it. 
---
Places to eat near campus
---
In case you haven't heard, freshies are in danger of Freshman 15, a well-known phenomenon where freshmen are said to gain weight due to the copious amounts of stress – and suppers – that they'll experience in their first year. 
Here are some senior recommendations for you to make the most of your Freshman 15:
Disclaimer: This list is based on students who studied in FASS, and there are plenty of other options available.
---
1. Supper Stretch
---

Image credit: World Orgs
Known as Supper Stretch, this row of eateries is located next to Kent Ridge Terminal and Eusoff Hall, and is often occupied by sleepless and hungry university students. Though the stretch has an array of options such as a Chinese restaurant, Western grill and a 7/11, most students head there for The Cheese Prata Shop or Al Amaans.
Quintessential NUS supper food, the Maggi Goreng Special ($8) and Cheese Fries ($4.50) from Al Amaans are dishes you can't go through four years without trying.
Address: 16 Clementi Road, Singapore 129745
---
2. Yusof Ishak House Food Court
---

Image credit: Wikipedia
Located in the heart of NUS, Yusok Ishak House is a convenient location for students to grab dinner. The food court is often populated by Ridge View Residential College students as the RC is situated right next door. According to some of their students, some of the best options include either the ban mian or Thai food.
Address: 31 Lower Kent Ridge Road, Singapore 119078
---
3. The Deck
---

Image credit: The Ridge Magazine
The Deck is known for having one of the best Mala on campus. But if you're not a fan of spice, you can opt for the famous Yong Tau Foo or Chicken Rice (from $2.50) – which is one of the cheapest on campus.
Another affordable but delicious option is Pasta Express which can be found in the Science canteen – Frontier. This choose-your-own-ingredient concept store can serve one serving of pasta for as cheap as just $4.80.
Address: Computing Drive (Located in Faculty of Arts and Social Sciences)
---
4. UTown
---

Image credit: NUS
UTown is a must visit for every NUS student. It's often the site of the Student Life Fair – where student organisations showcase their talents and recruit new members – and the place where you can collect welfare packs – like exam pick-me-ups full of snacks and other freebies. 
Thanks to the constant buzz of activity, UTown is sometimes seen as the central hub for NUS, and you'll definitely find yourself here at some point.
There are two different food courts to choose from here: Food Fare and Fine Foods, which are outdoors and indoors respectively. Other than that, you can also get wagyu bowls (from $15) from Waa Cow! or grab some snacks like nuggets (from $3) and quesadillas (from $5.40) from SuperSnacks which opens till 2AM for the hardcore muggers.
Waa Cow!
Address: 2 College Avenue West, #01-06, Stephen Riady Centre, 138607
Opening hours: Mon – Fri 11.30AM-8.30PM | Sun 12PM-8.30PM | Closed on Saturdays
SuperSnacks
Address: 2 College Avenue West, #01-07, Stephen Riady Centre, 138607
Opening hours: 6PM-2AM, Daily
---
– Campus facilities –
---
As a uni student, you're going to want to make full use of the facilities available for you. Even if you're not staying on campus, there are non-residential meeting rooms, sports facilities and performing arts rooms in UTown for you to book on the NUS website. 
---
1. Meeting rooms
---
For those looking for a more conducive space to have project discussions, you can book the various meeting rooms in the Mac commons and PC commons at UTown Level 1. Located nearby is also a Starbucks for those who need a cuppa while studying.
---
2. Performing arts rooms
---

Image credit: NUS

The Stephen Riady Centre in UTown also has a variety of dance and drama studios for those in performing arts CCAs – or anyone, really – to utilise. These can be booked through the same facilities booking platform for meeting rooms.
If you don't manage to book a space in time, the building does have plenty of open space where a few dance crews practice occasionally.
---
2. Sports facilities
---
NUS also has an array of squash and badminton courts available for students and staff alike. All you need to do is book the facilities on the REBOKS portal. Other than personal recreational activities, student organisations can also book these facilities for Office of Student Affairs (OSA) approved events like orientation camps.

Image credit: Wikimedia
And if you feel that Freshman 15 is catching up with you a little too quickly, you can take advantage of some of the school's free fitness facilities. Most convenient and common is the track located opposite University Hall.
Alternatively, most students like to run around the whole campus, which adds up to about 3KM. For those who prefer a more scenic route, NUS is also located nearby West Coast Park – located just a 15-min walk from the FASS campus – which offers beautiful seaside views.
---
A guide to help you through your first year at NUS
---
The transition from pre-university to university can be a huge jump, especially with the numerous abbreviations and various information on halls that you will encounter when enrolling. 
This article should be enough to equip you with the basics, but that said, there are still many fun things about NUS left to discover, and even tips and tricks that seniors don't know. So freshies, just keep an open mind, ask lots of questions and take advantage of opportunities that pop up your way – you're in for a wild ride.
Check out more of our university-related articles here:
---
Cover image adapted from:  World Orgs, NUS, The Cinnamon Roll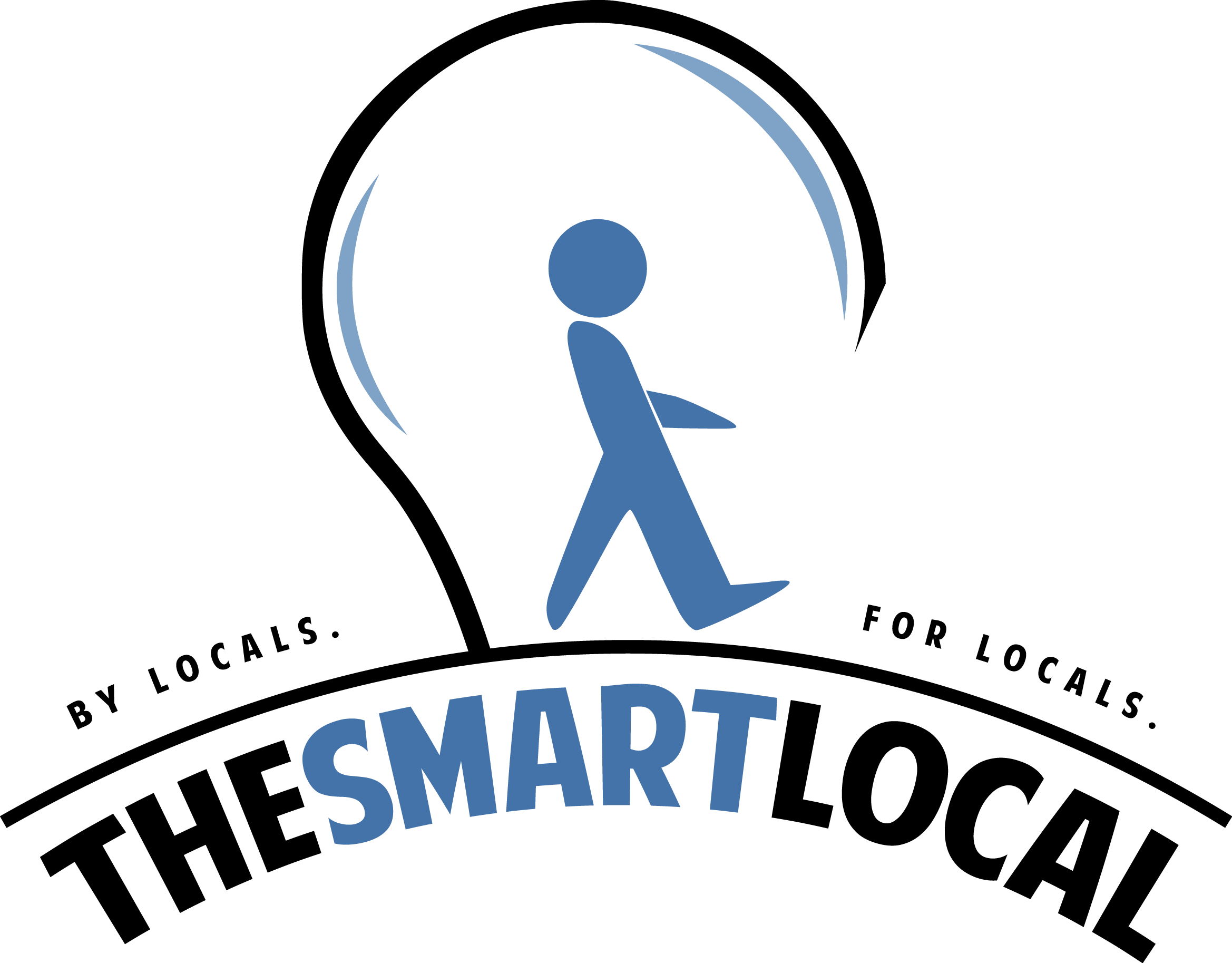 Drop us your email so you won't miss the latest news.