Board game shops in Singapore
---
Singaporeans are always eating; Like pigeons, we often congregate over food. But who can blame us when there are loads of good eats all around? Looking for something to consume is somehow usually the default activity for meetups with friends – and once you're done with dinner, you automatically move on to look for a spot for a drink or dessert to prolong the outing.
But gatherings can be more than just food and drinks – so if you're looking for a new activity that doesn't involve ingesting anything, try playing board games and card games. And we're not talking about the usual suspects like Monopoly or Uno.
Here's a list of board and card game shops in Singapore which are not the cafe sort – allowing you to focus purely on gaming at an affordable price. Some of these places even allow you to play for free. 
---
---
Experience Point is just a stone's throw away from Lavender MRT Station, with affordable rates of $4/hour, or $12 all-day. 
Nope, you're not at the wrong place if you're met with a set of shelves upon entry. "Knowledge is key" as the note suggests – use that hint to uncover your entry key.
With over 200 board games in their arsenal, you can find strategy games such as Kanagawa, and the seemingly innocuous but heady Santorini. Regular D&D game sessions are also held.

You've committed a bank heist with your friends in a game of Cash n Guns. Now you're deciding the split with a gun.
Read our article on Experience Point here.
Price: $4/hour | $12 all-day
Address: 803 King George's Avenue #02-190, Singapore 200803
Opening hours: Weekdays (closed on Wed) 6PM-11PM | Sat – Sun 6PM-12AM (may be later on PHs)
Telephone: 9183 1725
Website
---
2. Dueller's Point – collectible card games (free!)
---

Image credit: Dueller's Point
For collectible card game fanatics looking to rumble, Dueller's Point is your haven with Magic:The Gathering, Cardfight!! and Vanguard. Themed events and tournaments are held frequently between 3-4 times monthly. 

Image credit: Dueller's Point
Located in the heartlands, this comfy space is air-conditioned and has its own toilet. But the bonus of all bonuses? It is completely free to game here. All you need to do is drop them a text to check for space. 

Board game sale
Image credit: Dueller's Point
Whilst it is optional, it'll be great to show your support by buying some tidbits and drinks from them. They also sell hobby supplies like paints for your figurines, and hold board game sales from time to time.
Price: FREE
Address: Block 450 Hougang Avenue 10 #B1-541, Singapore 530450
Opening hours: 1.30PM-11.30PM, Daily
Telephone: 9476 6080
Website
---
3. Sunny Pair O Dice – specialises in D&D ($2.50/hour)
---

Image credit: Sunny Pair O Dice
If you're just starting out on board games or tabletop role-playing games (RPGs), Sunny Pair O Dice is a place you will want to visit. Their friendly staff will provide guidance if you need help with understanding a particular game, and they also conduct introductory sessions for newbies who are interested in Dungeons and Dragons (D&D) – their main specialty. 

Islebound – a game that'll have you sailing to islands, collecting gold, and battling enemies like pirates and sea monsters
Image credit: @spodstayandplay
For the D&D pros, this is a good battleground, as they organise weekly sanctioned or homebrewed leagues for anyone to join. It only cost $2.50/hour per person for you to enjoy the games here.

Tiny Epic Quest
Image credit: Sunny Pair O Dice
Apart from D&D, there's an array of other board games such as the Tiny Epic Series, and more commonly played ones such as Tsuro, Splendor and Betrayal at House on the Hill. They refresh their shelves quarterly, so you'll be sure to find the latest releases here. 

They have loads of pretty dice in all sorts of colours up for sale
Image credit: Sunny Pair O Dice
Monthly events are organised, with a past one being a blood donation drive cum board gaming session. There are also introduction classes and master workshops for certain titles or types of games.
You're allowed to bring your own food and drinks in, but just be careful not to spill anything.
Price: $2.50/hour
Address: 321 Alexandra Road, #03-06, Singapore 159971
Opening hours: 12.30PM-10.30PM, Daily
Telephone: 8748 3423
Website
---
4. Games4Good – located in a Bishan bomb shelter (from $3/hour)
---

Image credit: Games4Good
Games4Good is located in the heartlands of Bishan, behind the metal door of a HDB bomb shelter. 

Image credit: Games4Good
They carry a strong collection of board games from Germany and Asia – such as Hanamikoji, Let's Make a Bus Route, Underwater Cities and The Quacks of Quedlinburg. Rates are $3/hour on weekdays, and $4/hour on weekends for board game sessions.

Image credit: Games4Good
What's even better is that every dollar you spend at the store can be converted into store credits for game purchase in a "one for one" system. Meaning, if you were to spend $10 on a board game session, you'll then have $10 worth of credits to offset a game purchase within the same day. .
Price: $3/hour on weekdays | $4/hour on weekends
Address: Block 249 Bishan Street 22 #B1-370, Singapore 570249
Opening hours: Mon – Wed Closed | Thurs – Fri 6PM-11PM | Sat – Sun 12PM-10PM
Telephone: 6962 2133
Website
---
5. Battle Quarters at Xpidemix – large-scale game terrains (from $5/hour)
---

Image credit: Battle Quarters at Xpidemix
If you're looking to go big, you've found yourself a home at Battle Quarters at Xpidemix. You can rent their full range terrains for tabletop RPGs such as World War 2 and Infinity at $10 per hour. 

Star Wars Legion
Image credit: @shaunkhiu
Of course, if you prefer games of a smaller scale, you can still find tabletop RPGs and board games such as Exploding Kittens and Avalon at the same rate.
They also offer RPG card games and D&D sessions at $5 per person with a soft drink included.

Image credit: Battle Quarters at Xpidemix
Games, figurines, tabletop and scale models are sold here for you to add to your stash.
Price: From $5/hour
Address: 63 East Coast Road #01-03, Singapore 428776
Opening hours: Mon – Fri 6PM-12AM | Sat – Sun & PH 12PM-12AM
Telephone: NIL
---
6. Card Board Crew – promotes games by local designers ($8/entry)
---

Image credit: Card Board Crew
Card Board Crew hosts regular board gaming sessions in its humble abode at Simei MRT Station. Be sure to sign up before you join, as spots are limited and have to be reserved. Rates are an affordable $8 per entry, so you can enjoy a full day's worth of gaming without having to constantly check the time in fear of raking up a huge bill.

Image credit: Card Board Crew
While other board game stores tend to stock up on international titles, this one tries to promote those made by local designers – such as Project Artemis, Catventure and Dive! Diver! Die – as well as other rare board games that you may not be able to find elsewhere. 
You can also arrange to host parties and corporate events here. 
Price: $8 per entry
Address: 30 Simei Street 3, #01-08 Simei MRT Station, Singapore 529888
Opening hours: Fri 6.30PM-10.30PM | Sat 2PM-6PM
Telephone: 8338 7930
Website
---
7. Games@Pi – largest collection of board games in SG ($20 for 4h)
---

Image credit: @thomas.looi
Games@Pi is another place special for catering to tabletop war game needs and model painting. But they also carry an array of normal board games – said to be the largest collection in Singapore – for those looking for a regular session.  Game slots are fixed at 4 hours, with a flat rate of $20 per table. 

Image credit: @armadoodles
Their newest collection includes games like Throw Throw Burrito, Chronicles of Crime: Noir Expansion, and Kodama Duo.

Image credit: @duckie192
You can rent their space to host a board game session here for team bonding and parties. Whilst food and drinks will not provided, you're allowed to engage your own buffet caterer.

Image credit: @fringer
Price: $20 for 4 hours
Address: 220 Orchard Road #03-01 Midpoint Orchard Level 3, Singapore 238852
Opening hours: 12PM-10PM, Daily
Telephone: 6734 3858 | 8189 3050
Website
---
8. Team Board Game – sources direct from the USA for cheaper prices ($3/hour)
---

Image credit: Team Board Game
We can all be a little lazy going through the rule book when we're starting out with a new game, but you can skip that at Team Board Game. Staff are available to guide you along on your chosen board games upon request.

Image credit: Team Board Game
If you're looking to expand your private board game collection, check out their website, which has over 1000 board game products such as the latest releases and titles like Exploding Kittens, Sushi Go!, and Unstable Unicorns. You can expect cheaper prices as they source for the most popular and latest games directly from the US distributors.

Their collection is always growing, and a new shelf was just added this year
Image credit: Team Board Game
You can rent a table here at $3/hour per person.
Price: $3/hour
Address: 16 Arumugam Road, #06-07, LTC Building D, Singapore 409961
Opening hours: Tues – Sat 12PM-9PM | Sun 12PM-5PM (Closed on Mondays)
Telephone: 9856 2565
Website
---
9. Gamersaurus Rex – for tabletop wargame enthusiasts ($5/hour per table)
---

Image credit: Gamersaurus Rex
Gamersaurus Rex is a wonderland for tabletop wargamers and those who want to try buildling models. The selection here includes Warhammer 40,000, Fantasy Flight Living, and Magic the Gathering. Aside from the big toys, they offer tabletop miniature games, board and card games, and accessories for model building.

Image credit: Gamersaurus Rex
It is $5/hour per table for a game session, and it's recommended to keep your group at a maximum of 8 people. A heads up is required as to when you'll want to drop by as they may not have space readily available for walk-ins.
There are weekly events happening at the store, which you can look out for on their Facebook page.
Price: $5/hour per table
Address: 259A Upper Thomson Rd, Singapore 574386
Opening hours: 1PM-11PM, Daily
Telephone: 8693 1060
Website
---
BONUS: Flagship Games – 2-storey card gaming space (free!)
---

Image credit: Flagship Games
Flagship Games is a spacious 2-storey card game shop that lets you game for free. The only catch is that they don't carry any games for rental, so you either have to bring your own, or make a purchase from their extensive collection if you don't have any. Just bear in mind to give a call prior to making your way down, because priority is given to events held.

Image credit: @amoschanjiaen
Other shops may hold frequent tournaments,, but Flagship Games holds daily ones – making it a true paradise for hardcore card gamers. Chips and drinks are also available to fuel your card game marathons.
Price: Free
Address: 38 Jalan Pemimpin #05-03 M38, Singapore 577178
Opening Hours: Mon, Wed – Sat 1.30PM-10.30PM | Sun 1.30PM-8PM | (Closed on Tuesdays)
Telephone: 9856 3145
Website
---
Card game shops in Singapore
---
Spice up your outings by breaking away from the mundane plans of just meeting up for meals and drinks. With this list of inexpensive board and card game shops, you'll be having a great deal of fun – and perhaps put your friendship to the test as you battle each other in a "war". 
More indoor activities in Singapore:
---
Cover image adapted from: @ftftoronto, @journalingmygeeklife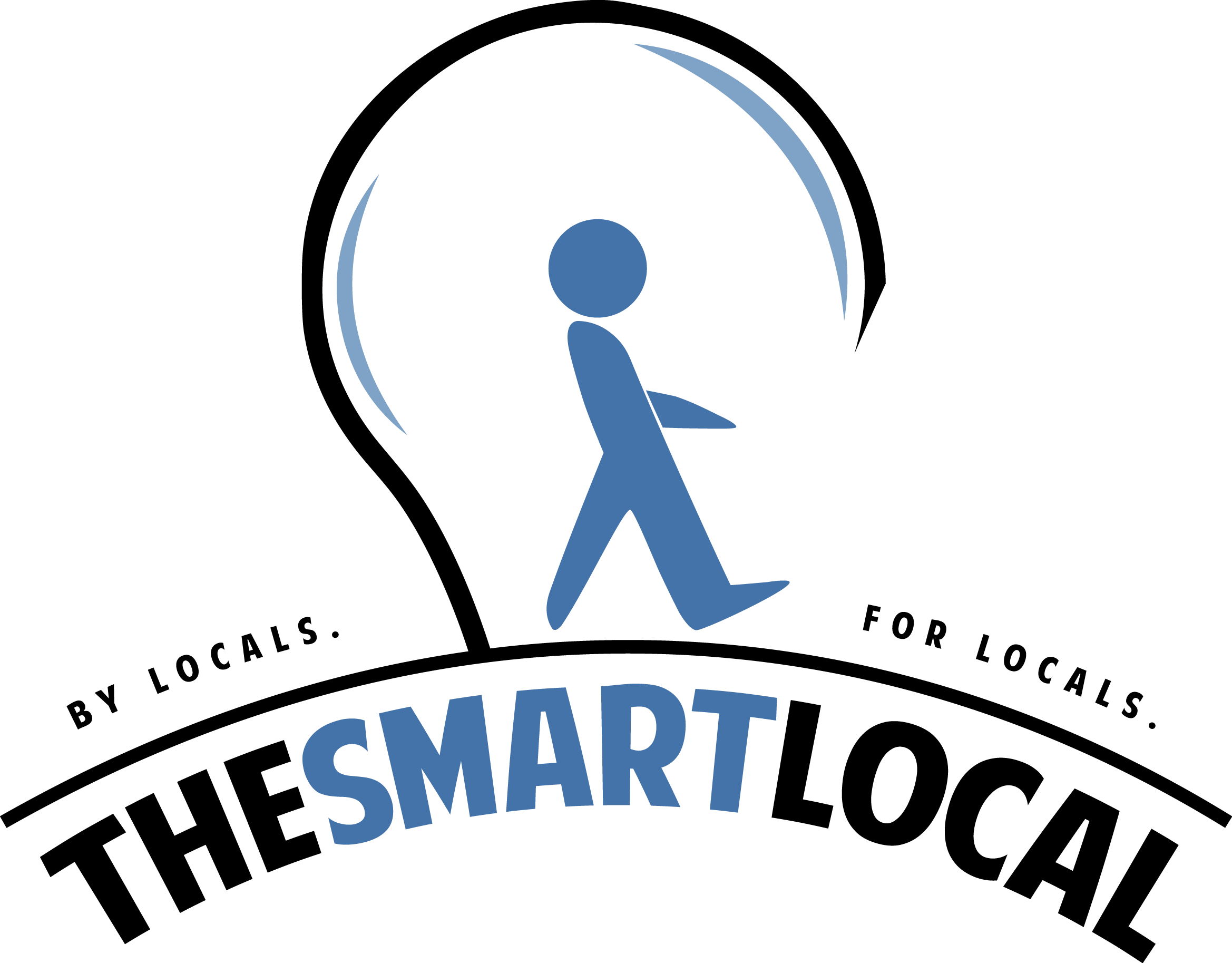 Drop us your email so you won't miss the latest news.