Birthday Party Ideas

A: It's ABC's birthday next Tuesday! What should we do?
B: ¯_(?)_/¯ We can just meet at *insert random location* and surprise him with a cake?
A: Okay!
We've all been there, done that. And it's getting old. Asking C out on his birthday week isn't going to work as a surprise. But hey, although you can't surprise the birthday celebrant with the purpose of the meeting, you can surprise him with the activity itself!
From bouncy castles to extravagant luxe ship parties, we've scouted Singapore for the most interesting birthday party ideas. Here are some of the most unique birthday celebrations you can throw for that special friend.
1. Party on the high seas with Royal Albatross
Soak in panoramic views of our city skyline and enjoy the sunset in all its glory as you sail southwards towards Lazarus and St. John's island
Image credit: YouTube – Hive Life Magazine
While the rest of the world throws their parties on land, one-up the competition by having your birthday bash onboard a luxury tall ship off the shores of Sentosa. Think Pirates of the Caribbean, only with all of the fantasy and none the pirates or the undead.
Image credit: Royal Albatross
Royal Albatross can accommodate a party of up to 130 pax and comes with luxury fittings, 2 bars, and a fully-equipped kitchen. Add a little decadence to your party by opting for their Dinner Cruise which is priced at $195/pax that comes complete with a 3-course meal, live entertainment, and a drink.
Alternatively, if you're booking a hotel room on land and need to add a little bit of excitement to the party line-up, their Sunset Sail ($135/pax) will be a perfect addition to let you and your posse live like kings and party it out on their ship's expansive viewing deck from 4PM-7PM with a drink in hand.
Budget: From $135/pax

*BONUS* Romantic packages for couples

Image credit: @royalalbatross
Shoutout to the lovebirds! If your idea of a fantastic birthday party is a 2-person party, you can go all out and opt for their romantic Dinner Cruise package that comes ready with champagne, a cake, roses and even a dedicated song for bae at $695/couple.
From now till 31st Dec 2019, use the promo code "RASMARTLOCAL" and get $10 off all Royal Albatross Cruise tickets*
*Not applicable for signature sails
2. Customise your own bags with Streaks n Strokes painting kits
---
Party favours can be pretty hit or miss, so why not combine the guests' take-home freebie with an activity, and have them customise their own tote or drawstring bag courtesy of Streaks n Strokes. If their name sounds familiar, it's because they also specialise in painting kits for customised t-shirts, as well as online painting classes.
The TSL team with our Streaks n Strokes customised t-shirts
Suitable for all ages and skill levels, you can take your pick from adorable designs like corgis, dumplings, unicorns and pandas. If you're an art pro, opt for the freehand party pack. Whichever you choose, there'll be a complete set of brushes, a palette, fabric marker, and paints in 10 vibrant colours.
Budget: $24.80/pax 
3. Escape Singapore for under $50
"Eh, go overseas to celebrate your birthday, on or not?"
"You pay ah? I sure on!"
And that, my friends, is how you get the birthday boy to celebrate his birthday not in an air-conditioned mall. Batam's pretty fun and there's a variety of things to do there. Visit a massive inflatable water theme park with your crew, throw a picnic party on the beach, or go go-karting – the options are endless. Plus Batam is so green and a world away from the busy Singapore we all know that just setting foot there will lift your spirits and rejuvenate you. Celebrating a birthday in Batam will be quite literally a breath of fresh air!
All-in-one packages on various groupon-type sites in Singapore are priced around $40-50. They include massages, transport and even a seafood lunch! It's one of those packages that sound too good to be true but it really is true. We've been on a few!
Budget: $45
4. Rent your own bouncy castle and ball pit
Image credit: Kimberly
Trust me – nobody's too old for them. Especially when they're larger-than-life and good for the 'gram. Yes, bouncy castles and ball pits are available for rental in Singapore, and they're not just ones for kiddos under 12.
Image credit: @cookiesnqream
For an epic party for the ages, you'll find all that you need over at Carnival Rental. And more than just ball pits and bouncy castles, if you've got the funds, you can even rent some old school games such as ring toss and balloon darts to complete your party aesthetic. 
5. Home away from home – Host a staycation
Budget: From $50 per pax

An activity that's been steadily gaining popularity, staycations at boutique hotels are cheap alternatives to escape from reality. Staycations are versatile, with many possible themes it can be organised around – costumed parties, board game parties, or just a simple kick back and chill session.
If you're looking to spend, check out Hotel Jen Tanglin's party staycation package or W Hotel at Sentosa Cove. They have a massive swimming pool that's open 24 hours a day! You can stargaze after a quick swim with your friends, with no worries about getting chased away by overzealous staff.
Staycation parties cater to all sorts of people, and most hotels aren't fussy about the number of guests per room, as long as volume is kept down. But if you get thrown out for having too many people, don't say we say one!
6. Unleash your inner diva at a KTV

Budget: From $10 per pax

Karaoke is popular among my friends, with their inner Mariah Careys and Adam Lamberts just itching to get their hands on the microphones. A night of discovering which of your friends have hidden talents and which should sing only in their showers await! And with themed karaoke bars like K.STAR Karaoke over in Orchard Central, you don't have to worry about your guest judging your little teo heng shindig.
Some of the more affordable places for karaoke include:
7. Throw a glam picnic

Image credit: @planb.co
If you've always loved picnics but have never been successful at organising one for more than a group of 3, you can outsource your party planning to picnic planning professionals.
Just relay your dream birthday picnic and the picnic fairies will take charge of everything from the decor and set up to food and wet weather contingency plans to make your all your dreams come true.
Budget: From $80
8. Take an epic road trip
Reactions like that make me want to include this all the more. If it's the company that matters, there is no better way to celebrate your birthday than within a 2 meter radius of the craziest people in your life.
You can go roadtripping to as near or as far a destination you want. For shorter roadtrips, you can even travel within Singapore checking out all the ulu but amazing cafes and surprise the celebrant with a birthday cake at the destination.
If you're feeling more adventurous, you can even take a roadtrip to Malaysia!
Budget: $10-$20 per pax
9. Have a board game party
Board game cafes were very popular 5 years back and it's time to bring the fun back. A board game party offers more interaction with your friends as you huddle around a small board and plot to take each other's money/property/lives.
Just make sure the boards are nailed to the table if you have a friend with anger management issues!
Budget: $20 per pax
10. Escape from a room!

If you're cool enough, you would have heard of the phenomenon of escape room games. The concept, imported from Japan, is simple enough: you're stuck in a room with a set time limit to find a way out. There will be screaming and snapping at each other as the time runs out. Can you keep your cool with your backs against the wall?
Some of the Escape Room outlets include:
 Budget: $20+ per pax
11. Laser tag – Paintball without the Pain
"But paintball without the pain would be just… tball" – Anonymous
Contrary to what Anonymous might think, paintball without the pain is possible! Laser tag brings all the best of paintball, minus the pain. The adrenaline rush as you hunt your friends down one by one is second to none. Well, except for the adrenalin pumping through your veins as you evade their lines of sight.
Adrenalin Laser Tag brings the game wherever you want it to, outdoors and indoors, and would be the perfect surprise for an adrenalin junkie! You can check out our review of Adrenalin Laser Tag here. (Spoiler alert: it was really fun!)
Budget: $25+ per pax
12. Bossaball
When mum scolded you for wasting all your time in the bouncy castle, you can tell her that she was wrong – you were training to be a bossaball champion! With origins from Spain, bossaball is a sport that synergizes football, capoeira, and gymnastics into a whole load of fun.
With a basic throw-and-touch version for beginners, no sporting background is required for this. The equipment is portable, so Bossaball Singapore can bring the game to wherever you are.
Find more details about Bossaball Singapore here.
Budget: $30 per pax
13. Trampoline party
Image credit: Bounce
Amped Trampoline Park is an increasingly popular attraction among the youth. A trampoline haven, everyone comes here to bounce. With outlets at Katong and Jurong, it is accessible on either end of the island. It's also suitable for parkour enthusiasts who can take their skills to the next level with unprecedented air time. And everybody will be too busy having fun to judge you for acting like a kid!
It is possible to book the entire area (with a max capacity of of 80 pax), but smaller group rates (less than 30 pax) are available. Check out booking details here.
Budget: $10 per pax
14. Have a bumpin' good time!
Image credit: YouTube – TheSmartLocal
This is something I've wanted to try for the longest time. For the sporty and sports-challenged alike*, Bubble Bump is an activity that's sure to give you the workout of your week! Bump or be bumped while having a birthday party like no other. No sports-related experience required for this activity.
You can check out Bubble Bump here.
Budget: $20 per pax
Any Other Singapore Birthday Ideas?
If you've planned any other great parties recently, let us know in the comments below!
---
This post was updated in collaboration with Luxury Tall Ship Singapore.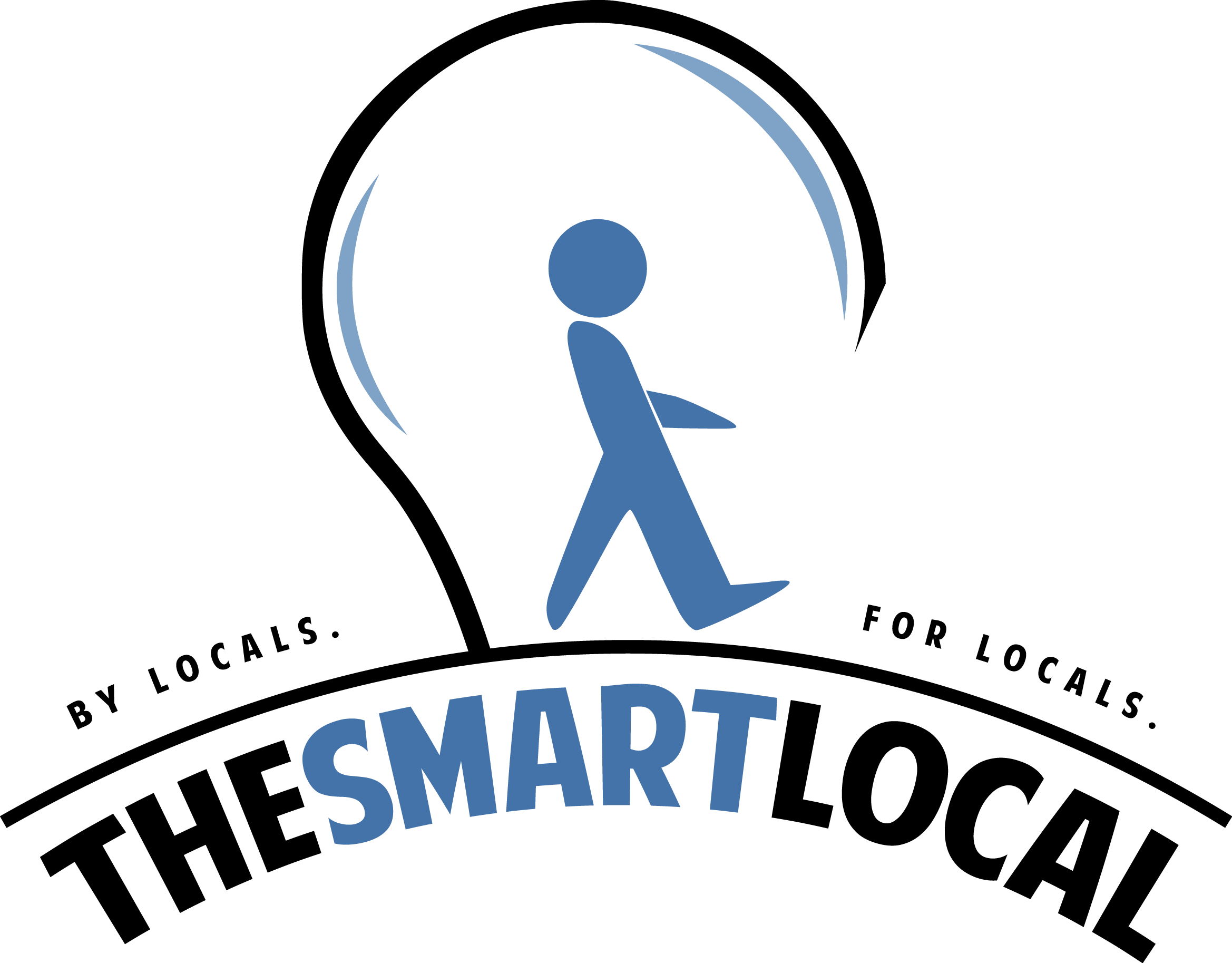 Drop us your email so you won't miss the latest news.