Best Massage Spas In Singapore 2022
---
Think of cheap massages and destinations like Johor Bahru, Phuket and Bali immediately come to mind. We all miss travelling, but you don't have to hop across the border to indulge in some TLC – Singapore has its fair share of affordable and luxurious massage spas where therapists can knead your stress away. 
Whether you're looking for a couple spa to surprise bae on date night, or if you just need a quick pamper sesh during lunchtime, we've compiled a list of the best massage spas in Singapore for you to relax and unwind at.
---
1. Aramsa Garden Spa – Private outdoor garden outside every room
---

Image credit: Aramsa Spa
Aramsa Spa is a nature-themed spa with a scenic garden view outside every room – perfect for a tranquil retreat surrounded by greenery. Their treatments include facial and body therapies for detox, exfoliation or anti-stress. On top of that, they can tailor these to kids and pregnant women.
Look out for their weekday Kids Special promotion – children get 50% off with any a la carte paying adult from now till 30th December 2022. Make sure to quote "50% a la carte kids special" to enjoy this deal. 
While you're there, visit the Good Bites cafe restaurant nearby, which has fusion Western cuisine, coffee, tea and desserts.
Aramsa Garden Spa
Address: 1384 Ang Mo Kio Avenue 1, Bishan Park 2, Singapore 569932
Opening hours: Mon – Thu 10AM-10PM | Fri – Sun 10AM-10.30PM
Telephone: 6456 6556
---
2. St. Gregory Spa – Hotel spa with Tui Na massage
---

Image credit: St Gregory Spa
For a mini-staycay amid lush greenery and with traditional massage services, visit St. Gregory Spa. Their signature treatments include a Traditional Chinese Tui Na Massage ($180/hour) and Indonesian Balinese Massage ($160/hour).
The branch at Pan Pacific is also located right next to the hotel's iconic outdoor swimming pool and a newly opened Urban Jungle Village – an indoor play area where you can conveniently drop your kids off to play while you enjoy a few hours of relaxation.
Other treatments include a Elemis Superfood Pro-Radiance facial ($200/75 mins), a Scalp Massage ($45/15 mins), body detox and waxing. The spa is a distributor of Thalion products – a popular marine cosmetics brand from France – so you can expect high-quality products used in your treatment.
Pan Pacific outlet
Address: 7 Raffles Boulevard, Level 4 Pan Pacific, Singapore 039595
Opening hours: 10AM-10PM, Daily
Telephone: 6826 8140
St. Gregory Spa Pan Pacific website
PARKROYAL COLLECTION Pickering outlet
Address: 3 Upper Pickering Street, Singapore 058289
Opening hours: Mon – Fri 10AM-10PM | Sat – Sun 9AM-9PM
Telephone: 6809 8870
St. Gregory Spa PARKROYAL website
PARKROYAL COLLECTION Marina Bay outlet
Address: 6 Raffles Boulevard, Singapore 039594
Opening hours: Mon – Fri 11AM-8PM | Sat – Sun 10AM-8PM
Telephone: 6845 1156
St. Gregory Spa PARKROYAL COLLECTION Marina Bay website
---
3. Yunomori Onsen & Spa – All-day Japanese onsen & spa packages
---

Image credit: Yunomori Onsen
We've raved about Yunomori Onsen & Spa numerous times before, and there are good reasons why it deserves a spot in this list.
For just $38 ($40.66 with GST), you'll get all-day access to the onsen, the sauna, and the steam room. This includes access to all amenities, a favourite being the resting lounge – a spacious and quiet place perfect for relaxation. Seniors and children can enjoy it at an even more affordable $28 ($29.96 with GST).
Soak your stress away in the soda, jet, silk and cold baths. Their massage and onsen bundles start from $118, with a wide choice such as Thai Massage, Aromatherapy Massage and Herbal Compress.
Treat yourself to a birthday exclusive deal and purchase any membership package at the reception counter to enjoy 5% off. Member perks include a 15% discount on F&B items at the Yunomori cafe, which serves warm ginger tea, light savoury bites and refreshing Japanese desserts.
Note: It's a nude onsen, so do request for disposable undergarments if you'd like a little more coverage.
Yunomori Onsen & Spa
Address: 1 Stadium Place, #02-17/18 Kallang Wave Mall, Singapore 397628
Opening hours: 10AM-10PM, Daily
Telephone: 6386 4126
---
4. Kimiyo Spa – Oxygen capsule therapy & couple massage deals
---

Image credit: @kimiyospa
What's special at Kimiyo Spa is their Oxygen Capsule Therapy – a popular therapeutic programme from Japan known to reduce insomnia and stress, and helps with muscle and injury recovery. 

Image credit: @kimiyospa 
If you want to turn the romance up a notch, opt for the 2 To Go Couple Surprise Package with customised lighting decoration. While you're there, snap some shots with their spring, summer, autumn and winter murals to remember this experience by. 
Kimiyo Spa
Address: 101 Killiney Road, Singapore 239544
Opening hours: 10.30AM-10.30PM, Daily
Telephone: 8289 0324
---
5. Ikeda Spa – Stress relieving massage in a "hot spring resort"
---

Zen garden
Image credit: Ikeda Spa
For an authentic ryokan (Japanese inn) experience, Ikeda Spa is the place to go.
The Shiatsu Acupressure Massage ($170/hour) uses gentle finger and palm pressure to melt your stress away, while the Elemental Aromatherapy massage ($210/hour) includes essential oils and is believed to work wonders for menstrual cramps and menopausal symptoms. They even have a Gorufa Sports Massage ($210/hour) to boost athletic performance and aid muscle recovery. 

Communal Hinoki Onsen Bath with a Mount Fuji wallpaper and Japanese-style windows
Image credit: Ikeda Spa
The latest branch at Clarke Quay has rooms that are furnished according to different themes. The Bukit Timah branch is hidden among lush greenery, and you can personalise your hot spring experience with a variety of bath salts.

Image credit: Ikeda Spa
Bukit Timah outlet
Address: 787 Bukit Timah Road, Singapore 269762
Opening hours: 1.30PM-10.30PM, Daily
Telephone: 6388 8080
Clarke Quay outlet
Address: 6 Eu Tong Sen Street, Clarke Quay Central #05-22 (Level 5 Carpark) Singapore 059817
Opening hours: 1PM-10PM, Daily
Telephone: 6388 8080
---
6. G.spa Singapore – 24/7 spa with signature deep tissue treatment
---
Apart from the fact that G.spa is open 24/7, their signature treatment, Gateway to Vitality ($163/hour), is a glamorous lure. The deep tissue body treatment detoxifies by targeting your pressure points and relieving tension in your body. Add-on services include a foot bath ($24/10 mins), scalp & neck treatment ($58/30 mins), facials and manicures.

Image credit: Gspa
Private VIP rooms with large-screen TVs and WiFi connection are available for you to host corporate retreats or hold meetings in (limited to five pax). Other attractions include a rainforest-themed cafe with an all-day buffet featuring local delights, the menu for which changes every week.

Private room with TV
With the purchase of any massage, you get complete access to their facilities for 24 hours. You can work up a quick sweat at the gym, watch a movie on recliner chairs, or take a snooze to recharge yourself at the relaxation lounge.
G.spa Singapore
Address: 102 Guillemard Road, #02-02, Singapore 399719
Opening hours: 24 hours, Daily
Telephone: 6280 8988
---
7. nimble/knead – Massage techniques from four different countries
---

Images credit: nimble/knead
nimble/knead has a spa menu with body massage options from four different countries: Thai Thai Aroma ($76/hour), Destination Bali ($76/hour), Swede & Sassy ($76/hour) and Tuinasaurus ($76/hour). 
If you would like to relieve the tension in your spine, go for the Back to Back ($64/45 mins). Meanwhile, moms-to-be can turn to Rock-a-Bye Mummy ($84/hour) to soothe those aches.
Affordable body massage add-ons include the heated massage oil blend ($10), herbal compress ($38) and ginger massage ($32). You can also stop by for body scrubs such as Lime Lufa Buffer ($69/45 mins) for brightening and exfoliating, or Mirror Mirror On The Wall ($69/45 mins) for whitening. 
nimble/knead
Address: 66 Eng Watt Street, #01-28 Tiong Bahru Estate, Singapore 160066
Opening hours: 11AM-10PM, Daily
Telephone: 6438 3933
---
8. Elements Wellness – Pressure-point prenatal massage for moms-to-be
---

Image credit: Elements Wellness
If you're pregnant and have discomforts like a backache or stiff neck, Elements Wellness has a soothing Prenatal Massage ($73.83/hour). Pressure point massage techniques are tailored to your stage of pregnancy. 
Don't miss out on the trial promo price for the classic body massage ($53.50/hour) – choose from Swedish, deep tissue or sports massages.

Image credit: Elements Wellness
Other highlights include beds with adjustable temperatures and a selection of diverse services including weight management, nutrition programmes and chiropractic treatments. 
Book a session at Elements Wellness.
The Centrepoint outlet
Address: 176 Orchard Road, #02-28 The Centrepoint, Singapore 238843
Opening hours: Mon – Fri 11AM-9PM | Sat – Sun 10.30AM-8PM
Telephone: 6737 8488
ION Orchard outlet
Address: 2 Orchard Turn, #B1-30 ION Orchard, Singapore 238801
Opening hours: Mon – Fri 11AM-9PM | Sat – Sun 10.30AM-8PM
Telephone: 6738 3788
313 Somerset outlet
Address: 313 Orchard Road, #B2-50/51 313@somerset, Singapore 238895
Opening hours: Mon – Fri 11AM-9PM | Sat – Sun 10.30AM-8PM
Telephone: 6636 8878
---
9. Spa Esprit – 30-min lunchtime massage in the CBD
---

Image credit: Spa Esprit
If you're a stressed CBD worker looking for a quick escape during your lunch break, Spa Esprit offers massages from 30 minutes such as the Fastdraw Back ($80/30 min). Body treatments such as Body Lift ($150/30 min) and Classic Scrub A Dub-dub ($120/45 min) are also available.

Galaxy-themed massage rooms
Image adapted from: @spaesprit, Spa Esprit 
The Super Vibrator is a one-of-a-kind experience – get your energy read by the bio-feedback technology, customise your essential oils and enjoy the 90-min Lomi Lomi massage. You can even take home your own personal blend of body products like nourishing shower gels. Book a trial session at a special price of $100. 
Other services include oil massage, acupressure treatment, Tui Na massage and pregnancy massage.
Wheelock Place outlet
Address: 501 Orchard Road, #03-19, Singapore 238880
Opening hours: 10AM-9PM, Daily
Telephone: 6479 0070
Great World City outlet
Address: 1 Kim Seng Promenade, #03-107, Singapore 237994
Opening hours: 10AM-9PM, Daily
Telephone: 6468 1292
Raffles City outlet
Address: 252 North Bridge Road, #B2-24, Singapore 179103
Opening hours: 10AM-9PM, Daily
Telephone: 6333 9530
---
10. Natureland Spa & Therapy – 4-in-1 treatment from $42
---

Image credit: Natureland
Natureland is a popular place to go for a quick escape. They have bundles to target several areas at one go – your head, shoulder, neck and back – such as the 4-in-1 Therapy ($42.80/30 mins) and the 5-in-1 Therapy ($64.20/hour).
Orchard outlet
Address: 160 Orchard Road, Singapore 238842
Opening hours: 9AM-3AM, Daily
Telephone: 6235 6780
Check out their eight other outlets at Natureland's website.
---
11. Lyna Viet Massage & Spa – Authentic Vietnamese massage from $32
---

Image credit: Lyna Viet Massage & Spa
Lyna Viet Massage & Spa is unique for its authentic Vietnamese massage and detoxifying foot reflexology. Their Vietnamese massage goes at $44/hour, and their foot reflexology is priced at $32/hour – one of the most affordable of its kind. 
They also offer cupping services ($20) for those suffering from sore backs, as well as Vietnamese earwax removal ($30) and pedi callus removal ($20).
Lyna Viet Massage & Spa
Address: 33 Erskine Road, #01-07 The Scarlet Hotel, Singapore 069333
Opening hours: 9.30AM-10.30PM, Daily
Telephone: 8877 9966
Lyna Viet Massage & Spa website
---
12. Green Apple Spa – Free movie screenings
---

Image credit: Green Apple Spa
At Green Apple Spa, each Foot Reflexology Treatment ($43/hour) comes with a ginger foot spa. Other treatments include a Body Massage ($55/hour) and a Hot Stone Massage ($118/hour). 
Enjoy free movie screenings and get comfortable with warm blankets on their plush recliner chairs – all in a soothing shade of apple green.
Green Apple Spa
Address: 765 North Bridge Road, Singapore 198733
Opening hours: 12PM-4AM, Daily
Telephone: 6299 1555
---
Best massage spas in Singapore
---
You've worked hard and it's time to give yourself the much-needed spa treatment you deserve. Whether it's affordability, aesthetics or authenticity on the checklist of your ideal massage spa, these unique parlours are a great way to unwind and relax at. 
Check out our other spa related articles:
---
First published on 18th February 2022. Last updated by Dewi Nurjuwita on 15th June 2022.
Cover image adapted from: Aramsa Spa, Ikeda Spa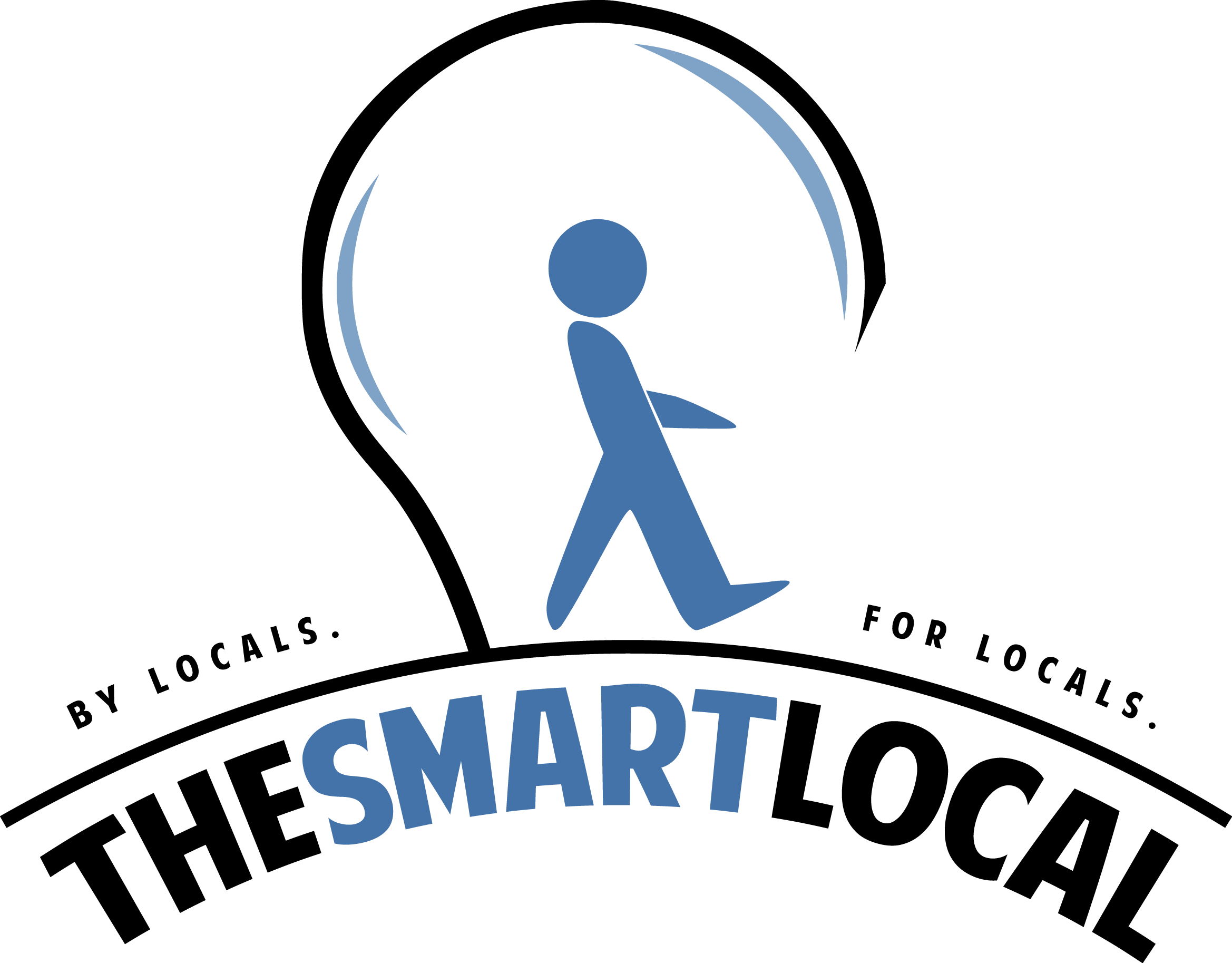 Drop us your email so you won't miss the latest news.