Animal Crossing custom design IDs
---

Animal Crossing custom design IDs
Image credit (clockwise from top left): jae_iin, ParmesanQueen, CatAlien_1111 & @theastllb
The online world of Animal Crossing has become a sanctuary for those who are in dire need to hang "outdoors" while adhering to Circuit Breaker measures. Since its creation, Animal Crossing has been the playground for creators to showcase their talents, designing outfits from Disney movies to full-on movie sets to be part of their virtual island life.  
If you're running out of inspo on how to jazz up your character and your virtual island, fire up your in-game Customs Design Kiosk with these 14 Animal Crossing custom design IDs and follow these players to jazz up your e-island. 
Check out more articles on Animal Crossing:
---
– Island Inspo –
---
1. Spirited Away – night market and bathhouse combination
---

Image adapted from: Jane Domingo
Major Studio Ghibli fans have been ogling this Spirited Away-themed island. You can recreate the scene where Chihiro ran across the bridge in reikai or The Spirit Realm to find that her parents were turned into pigs. Draw inspo from the movie's night market and bathhouse and make an AC-version where the bathhouse is actually your home sweet home.
From Japanese kotatsu table patterns to soot sprites on your island floor, have your empty custom design slots ready and check out the design IDs below.

Image credit: @nooks.island
Bonus: Get No Face and cute soot sprites on your island with the code "MO-GVLC-B681-PX2L"!
Creator codes & Design IDs:
Bathhouse flooring: MA-8285-8825-5686
Sakura pattern: MO-K7P0-2PP0-0WHS
Gingham pattern: MA-6352-6078-6250
No Face: MO-GVLC-B681-PX2L
Soot sprites: MO-NG7D-JN8B-FT1P
---
2. Secret Tiny Town – miniature movie set
---

Image credit: dannythepandabro
Let your inner movie director run wild by making your own mini-movie set right smack on your island. This is an ingenious way to make a set without exhausting your limited custom design slots on AC.
In dannythepandabro's mini set, you'll see repurposed dog houses as mini houses. The creator also used a Young Tree as a mini prop tree for the miniature town. If you're wondering how you can obtain your very own Godzilla and Transformers statue, follow the guides below. With time and lots of rusted parts from Gulliver, you'll be able to finish these recipes.

Guides:
Godzilla: Get the Monster Statue recipe for 5000 Nook Miles on Nook Stop.
Transformers: Get the Robot Hero recipe from 5000 Nook Miles on Nook Stop.
---
3. Butchart Gardens – Canadian garden entrance
---

Image credit: zimmerpalme007
Welcome new visitors to your island by making them a vast garden right outside the airport. User zimmerpalme007 was inspired by Canada's Butchart Gardens and decided to create one for his island. If you think you saw those lights before, yeah, they're up for sale on Nook's Cranny. Be sure to check in daily as items in the shop are refreshed at random. 
To lead your visitors through your own garden, create a stone pathway with the creator code below. This theme is not only beautiful at first glance, but it's also a neat way to showcase your unique flower variations. 
Creator code:
Stone path: MA-7404-1196-0223
---
4. Chinese Imperial Design – cobblestone tiles and dragon insignia
---

Image credit: Zels3
If historical dramas have a special place in your heart, show it off by reliving those scenes on Animal Crossing. Get your own imperial-esque carpets to go with your Imperial Furniture Set you can snag at Nook's Cranny. 
User Zels3 created his own imperial utopia and then released his own creator code for you to grab his sick custom designs like his detailed stone tiles and his custom dragon insignia to decorate your castle-like island.
Creator code:
Stone tiles & dragon insignia: MA-0972-0698-4778
---
5. Outdoor Arcade – Dance Dance Revolution machine
---

Image credit: iidesuyoo
If you love a good round of Dance Dance Revolution as part of your arcade ritual at Timezone, bring that passion to your online realm by making your own DDR machine.
User iidesuyoo has created a cute mini-DDR machine that even has its own screen. You can set up a full-fledged arcade for a mini-photoshoot sesh with friends online. The user hasn't revealed his design IDs yet but other users have created their own rendition of this iconic arcade game that you can still use to recreate your own DDR machine.

Build your own DDR machine by using the respective creator codes
Image credit: ctrl-z-z-z, meggi
Creator codes & Custom IDs:
DDR screen: MO-KYN7-YVQ2-PTWY
DDR floorboards: MA-7030-5840-8203
---
6. Basement Tiki Bar – Hawaiian-themed bar
---

Image credit: yungst3n
Your typical HDB home isn't able to accommodate a basement bar, but in the world of Animal Crossing, almost anything's possible. Player yungst3n created his own basement tiki bar that's decked out in straw stalls, leftover lights from the past Easter event, and tiki torches. From his creator's code, you'll be able to get access to the tiki furniture he used. 
Creator code:
Tiki torches & patterns: MA-6290-1946-0374
---
– Chic Clothes –
---
7. High-end Clothing – Gucci and Celine outfits
---

Rock Gucci items that are similar to the real deal
Image credit: @theastllb
For the Singaporean fashionistas, it's a dream to sashay out of a Gucci store with bags filled with expensive loot, but you can make that dream come true through AC. Designers like @theastllb have Gucci sets for you to flex to incoming visitors. Choose between the Off-White Wool Cable Knit Bomber or the GG Canvas Baseball Hat to pimp your virtual wardrobe.

Image credit: @theastllb, @lalalalisa_m
You'll be spoilt for choice knowing that custom designs inspired by other big brands like Marc Jacobs and Jacquemus are up for grabs as well via @theastllb's creator code. You can even cop the Celine top and jacket Blackpink's Lisa donned during the Celine SS20 show. Get your character to pair the top with light blue denim jeans to recreate her look.
Design IDs:
Gucci Off-White Wool Cable Knit Bomber: MO-64PL-QRGC-GP8R
Gucci Canvas Baseball Hat: MO-S0HJ-2LNG-QJP8
Celine Embroidered 'Chasseur' Jacket: MO-QBN6-F50H-TYR5
Other custom designs of major brands: MA-2300-7442-3777
---
8. Studio Ghibli – My Neighbour Totoro, and Spirited Away costumes
---

Image credit: @animalcrossing.qr
Most people remember Totoro from watching My Neighbour, Totoro growing up. On Animal Crossing, you can deck yourself in cute Totoro garb. Creator Dango has created the Totoro hat and coat set so you'll be able to show off your love for this furry rabbit-like creature.

Image credit: @mangocaat, @animalcrossingcode
Also, Hayao Miyazaki movie junkies will adore these Spirited Away-themed outfits. Have your islanders dress up as Chihiro and Haku, and roam around the bathhouse featured above!
To delve deeper into the Spirited Away fantasy, create your very own in-game version of Yubaba, the sorceress-proprietor who ran the spiritual realm's bathhouse. Take your virtual cosplay to the next level by giving your character a gray bun and a messy office to fit the part.
Creator codes & Design IDs:
Totoro Hat & Coat set: MA-2907-9832-3098
Chihiro bathhouse uniform: MO-LQLY-DFMY-1LT5
Haku's outfit: MO-3WGS-KDCP-W4GW
Yubaba's dress: MO-2WVJ-VPW3-
---
9. Avatar: The Last Airbender –  dress up in costumes of every tribe
---

Image credit: @animalcrossing.qr
Get your AC crew to dress up as the whole cast of Avatar: The Last Airbender to take your fandom to the next level. Creator Amy has designed all of the show's main characters' outfits from Avatar Aang to prominent side characters like Suki, the leader of the Kiyoshi Warriors.
Creator code:
Outfits of Avatar's main cast: MA-2148-9130-1473
---
10. Streetwear – Off-White, Vans, and KIRIN items
---

Image credit: @theastllb
Get your characters as woke as you are IRL with this array of streetwear custom design codes for you to cop. With @theastllb's custom codes, your character is ready to be clad in matching virtual Off-White hoodies and caps.

Image credit: @acnhs.design, @animalcrossingfashionarchive
For those who dig rad sk8er drip, Josh has a sweatshirt and a cap to match via his creator code. If you're more fond of lowkey streetwear brands like KIRIN, Kara has a replica of the cloche hat for grabs. 
Creator codes & Design IDs:
Off-White clothes: MA-2300-7442-3777
Vans sweatshirt & cap: MA-5576-1146-5072
KIRIN cloche hat: MO-V3X7-FCGP-QYXD
---
11. Harry Potter – Gryffindor, Slytherin, Hufflepuff, and Ravenclaw uniforms
---

Image credit: @animalcrossing.qr
Almost every Harry Potter fan has tried the official sorting hat quiz. Some might even redo the quiz tons of times just to get into the house they stan. Potterheads can now don the uniforms of their fave houses in this cute game. RenaXu has got uniforms in all 4 colourways with matching hats for you to proudly show off, whether you're team Gryffindor or team Slytherin.

If you prefer a feminine touch to your uniforms, there are dresses to fit your wizardly realm in AC.
Image credit: @acnhs.design
Creator codes:
Uniform and hat sets: MA-9627-0779-5344
Dress versions of uniforms: MA-2422-5037-9337
---
12. Disney – princess dresses and outfits
---

Image credit: fresh-hamwise
There's no need to search high and low for cute Disney dresses to live your princess fantasies, break into song in these Frozen coronation dresses or even rep your favorite Disney princesses like Belle from Beauty and the Beast or Aurora from Sleeping Beauty. Creator Elise is currently making a ton of dresses that she's compiling under her Disney Princess collection.

You can even dress your villagers up as underrated Disney princesses such as Kida from Atlantis
Image credit: fresh-hamwise
Creator code:
Disney princesses dresses: MA-4312-5770-8923
---
13. Sailor Moon – sailor moon costumes
---

Sailor Moon and Sailor Mars uniforms
Image credit: @sereninity_
If you grew up watching Sailor Moon, Lila's creations will be a blast from the past. Get in character with these iconic uniforms that we still know and love today. Have friends to join in the fun by dressing up as the other Sailor Moon characters like Sailor Mars, or even Outer Senshi characters like Sailor Uranus and Sailor Pluto.
Creator code:
All Sailor Moon costumes: MA-9029-9780-3185
---
14. Bubble Tea Dress – milk tea and taro milk tea variations
---

Image credit: CatAlien_1111
If you're looking to reminisce your fave bubble tea flavours during CB, snag Qiu Dao Yu's milk tea dresses that are complete with tapioca pearls. These dresses come in Milk Tea and Taro Milk Tea "flavours" for you to match with your Koi and Gong Cha stands.
Design IDs:
Milk tea dress: MO-4Q89-1197-YY1L
Taro milk tea dress: MO-4Y84-WHXP-86VX 
---
Free custom design IDs to cop on Animal Crossing
---
All around the world, Animal Crossing fans' love for the game isn't showing any signs of waning. Make the most out of your creative in-game community by using these creative design IDs and creator codes above – from mini-movie sets to donning bubble tea dresses, start upgrading your island, and get that 5-star island rating now. 
Check out all the other ways you can occupy your time online: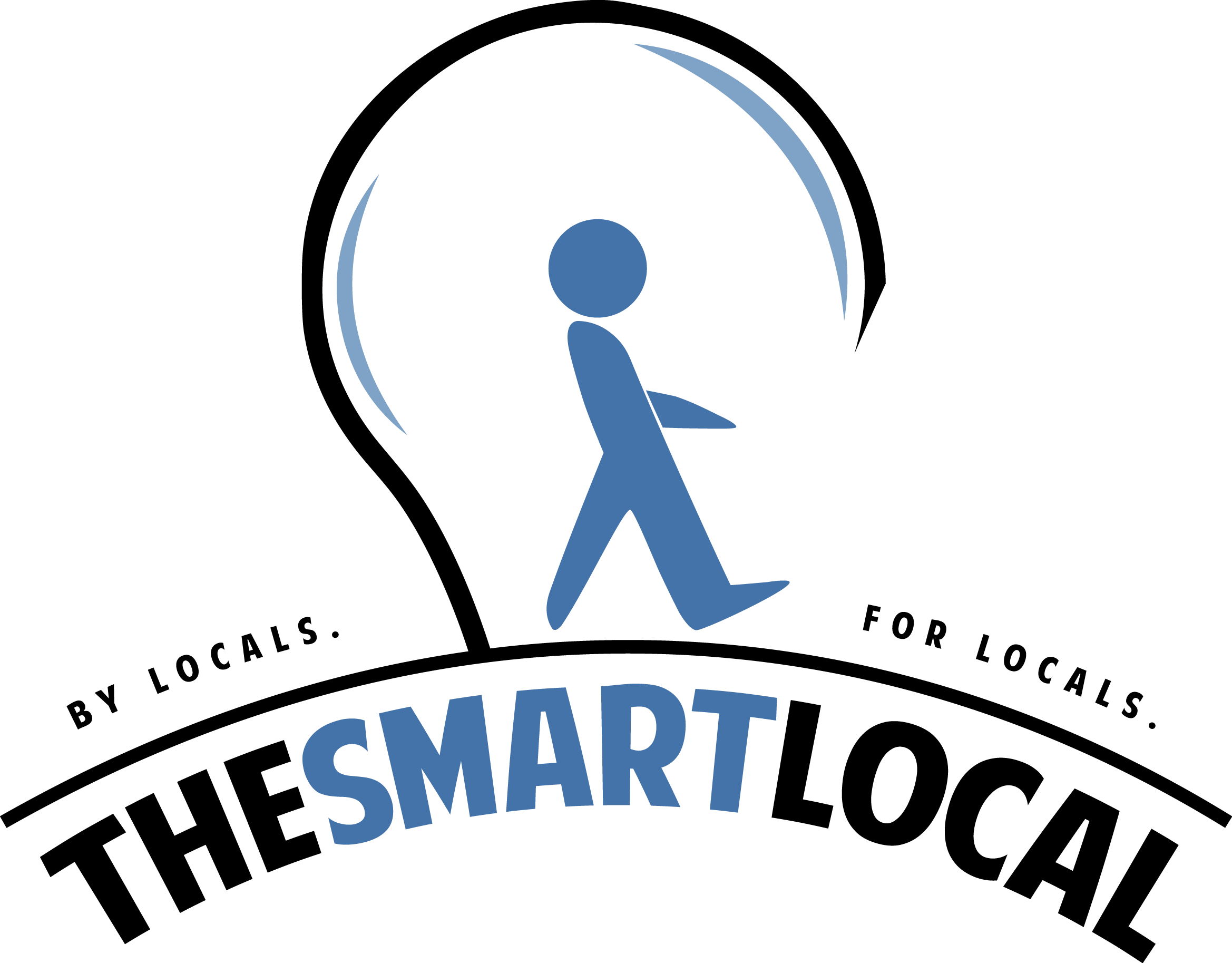 Drop us your email so you won't miss the latest news.