Smartcademy courses to upskill yourself

---

Smartcademy courses
Image adapted from: Smartcademy

Whether it's learning how to make your own bubble tea or working on your fitness, the Circuit Breaker has given us all a chance for some self-improvement. But as measures slowly ease up, it's also time to start thinking of what's next for ourselves in this new economic environment.
With experts predicting the worst recession to come resulting in more employees being let go, it's important for us to adapt and stay relevant with in-demand skills. Adapting to the Circuit Breaker has also shown that companies and customers alike rely heavily on online means, meaning a higher demand for employees with tech talents.
Smartcademy offers training courses like Digital Marketing and UX Design which you can sign up for to upskill yourself. Check out 5 skills you can consider taking up to boost employability:

---
1. Digital Marketing

---
If you've always wondered what exactly marketing entailed, here's a course that'll help you understand it better.
Intro to Digital Marketing encompasses fundamentals like social media marketing tools and how they help companies, search engine optimisation (SEO), Google ads, and analysis and optimisation. You'll also be taught how to map your own marketing strategy so you can apply what you've learned throughout the 6-lesson course whatever future company you work for.
Even if the course you studied previously isn't remotely related to marketing, it's still a boon to pick up this skill and be qualified in it. Almost all industries are in need of a digital marketing team, and this CB has shown us how important digital marketing and having an online presence is for companies.

Image credit: Will Francis
Without a marketing team to bring attention to these companies online, they would have been lost in the thousands of others vying to pique our interest. Plus, getting everything online may become the new norm even after CB, since social distancing is still being enforced and not all businesses can reopen for physical operations immediately.
So at the end of the day, there's only good things to be gained from picking up some digital marketing skills. If your current job or course isn't working out for you, you'll have something to fall back on too.
Upcoming intakes: 6th June 2020 & 4th July 2020.
Courses for the June intake will be conducted through live webinars.
Sign up here.

---
2. UX Design

---

Image credit: Smartcademy

We've all been there – using a website or app where the font proved illegible, or the layout just wasn't user-friendly. If creating aesthetically-pleasing and user-friendly web designs gets you excited, then you can pick up this UX Design course at Smartcademy.
Even if you have zilch experience, it's a skill that anyone can pick up quickly if you're determined enough. Through 6 lessons, you'll learn the basics of the Figma app and develop mindsets and skills to deliver better UX for mobile apps and digital products.

Image credit: @susanne_weiskopf
With most brands and companies shifting online now during the pandemic, there's an ever-growing demand for employees with such skills. This doesn't just apply to retail companies either – hospitals, insurance companies, charities and others have websites and apps that need a touch of magic by a UX Designer.
The bottom line is that people with UX design skills will help organisations build more human-centric products and experiences, and increase your chances of keeping a job even during a recession. And even if this is a side job for you or you're just starting out, there are still a lot of companies out there looking for freelance UX designers to do one-off projects that can help you build up your portfolio too.
Upcoming intakes: 6th June 2020 & 4th July 2020.
Courses for the June intake will be conducted through live webinars.
Sign up here.

---
3. Web Development

---

Image credit: Smartcademy

Just like buildings that need both architects for their design and engineers to plan their structure, websites too need developers to bring a UX Designer's vision to life. Web developers are the behind-the-scenes heroes who make all the cogs in a website run smoothly.
If this is something you want to learn or make a career out of, an Intro to Web App Development course would be an ideal starting point. From the basics, you'll decode your way to more technical skills of HTML, then move on to higher-level coding languages like JavaScript and terms like data flow and software testing.

Image credit: Smartcademy

A good website that runs smoothly will give a company an online presence and allow consumers to learn more about what your company is and what you offer. And if anything, the CB has proved the utmost importance of having a platform to reach out to the public, especially in cases where face-to-face interactions take less precedence.
Web developers aren't limited to just e-commerce either, though there are already a lot of opportunities there. From working with tech companies to improve websites, to working freelance, the world is your oyster if you're skilled at web development.
Upcoming intakes: 6th June 2020 & 4th July 2020.
Courses for the June intake will be conducted through live webinars.
Sign up here.

---
4. Mobile App Development

---

Image credit: @lxmedia_at
When it comes to websites, brands, or services, it's usually more convenient for us if they have an app. Just imagine the apps for banking and shopping we regularly tap into without a hitch – they help make daily processes much more easily accessible from your phone.
If you think you've got the next big app idea but is stuck at the creation stage, consider taking the React Native 101 course with Smartcademy. In 6 lessons, you'll learn the basics, before building an actual app and testing it out.
You won't be out of job opportunities as an app developer any time soon, because more and more companies and services are either creating new apps or improving existing ones. Once downloaded, apps are literally in every backpocket device of users, giving them direct access to companies and vice versa.
Plus, if big firms and companies are not your cup of tea, you could set your sights on start-ups who are looking to make apps. Think sleep tracking apps, photography apps, and games. And who knows – you might even come up with the idea for the next big app like Instagram.
Upcoming intakes: 6th June 2020 & 4th July 2020.
Courses for the June intake will be conducted through live webinars.
Sign up here.

---
5. Cyber Security

---
Cyber security isn't something that should be overlooked or underestimated. Just recall incidents like the Singhealth data breach, which exposed data detailing 14,200 HIV-positive patients' particulars due to a hacker.
A Cyber Security course will help put you on the path to become skilled in it, if the thought of being an IT police to keep interwebs safe sounds like an interesting job prospect. A course with Smartcademy comprises seven 3-hour lessons, covering everything from vulnerability assessments to web application penetration testing.
You may think that only important websites like government agencies need a cyber security team. But any information hacked from any website, even harmless ones like Neopets, like your email and name can lead those with bad intentions to your personal profiles online. Whether companies know it or not, people with cyber security skills are essential staff to have.
So don't misconstrue the importance of having a cyber security team – it's one of those things that you never seem to need until you have a data breach or hacking incident. If you decide to pick up cyber security skills from Smartcademy, you'll learn how to execute processes like vulnerability scans, penetration testing and interpret findings to identify security lapses.
Interest list currently open. Find out more here.

---
Staying employable with Smartcademy courses

---
Stay competitive in the job market by picking up one of these 5 in-demand skills with a course by Smartcademy. Even if you already have a job, constantly upgrading yourself is important to avoid being retrenched during the economic downturn, since having multifaceted skills means you'll be able to be more flexible for multiple roles in a company.
Plus, Smartcademy is one of Singapore's leading training providers, so you'll definitely be learning from qualified instructors with professional experience.
At the moment, all courses will be conducted through live webinars until further notice. Course fees are $2,500 each, but good news for eligible Singaporeans and PRs –  you can apply for funding support up to 90% with terms and conditions. This is only applicable for courses in Digital Marketing, UX Design, Web Development and Mobile App Development.
You can check here if you're eligible. Spots fill up quickly, so the earlier you sign up, the better! 
---
This post was brought to you by Smartcademy.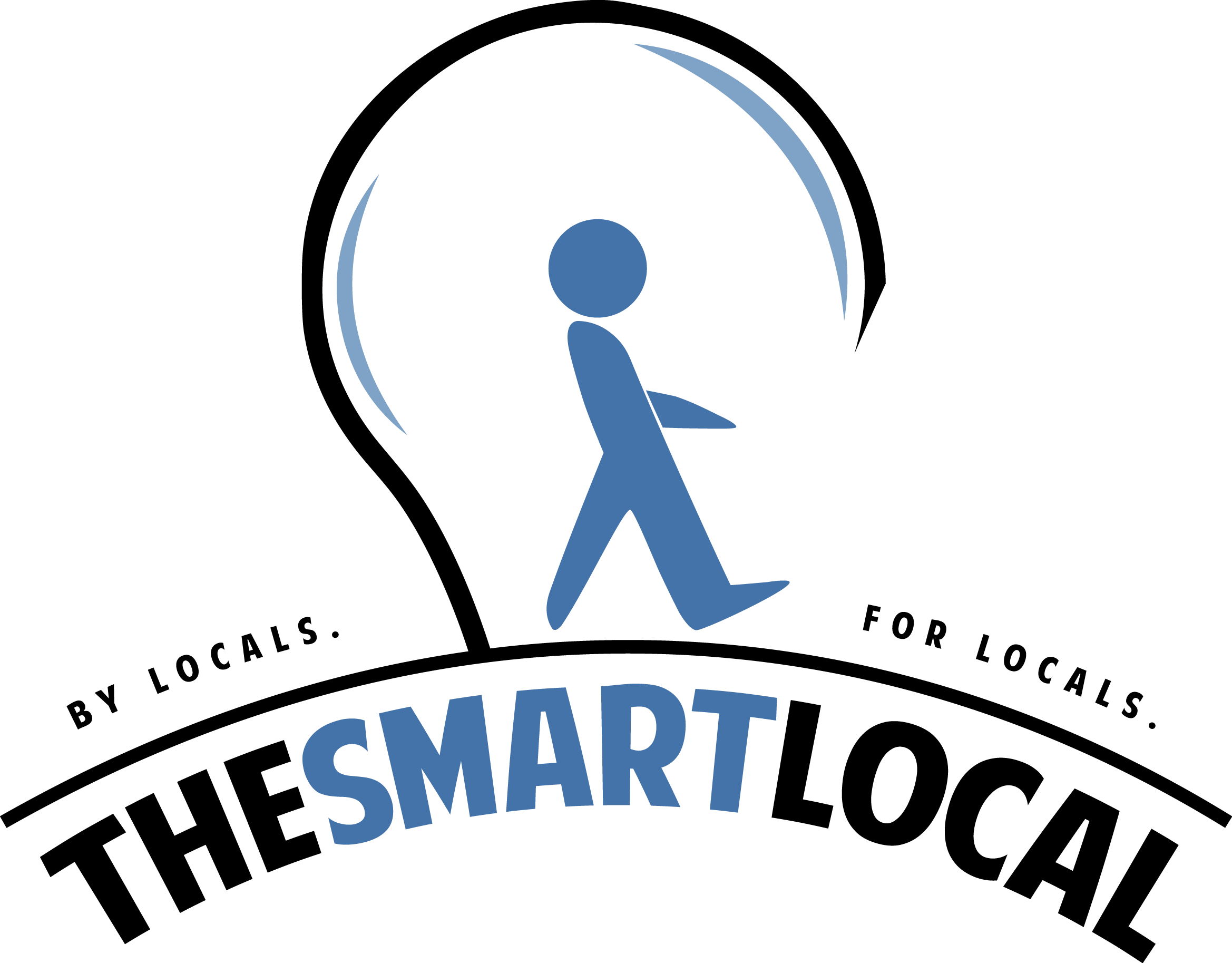 Drop us your email so you won't miss the latest news.