Anchorpoint – Newly-renovated mall at Alexandra Road
---
When you think of the area in between the neighbourhoods of Redhill and Queenstown, you probably imagine that stretch of car showrooms, IKEA, and Queensway Shopping Centre for sports shoes and Janggut Laksa. 
What probably hasn't crossed your mind is Anchorpoint – the mall opposite IKEA. You might have slept on this building before, but it's recently gone for a makeover and there are plenty of reasons to visit now. Here's what you can find:
---
Check out the revamped interiors
---

Image credits: Anchorpoint 
Those of us who've visited Anchorpoint in the past might remember this as the dull-looking mall that had a number of outlet stores inside. But that's all changed. The exterior may look the same but step through its sliding doors and you might think you're on a ship, thanks to its wooden deck floors and ceiling arches that resemble a ship's hull.
The basement atrium now also features a large blue mosaic-tiled floor, designed to look like a swimming pool. See if you can spot the swimmer that's "floating" in the middle of the pool too.
---
Enter a heritage building with a bistro & yoga studio
---

It's giving Wes Anderson vibes.

Now, you might be familiar with the brick-red building with Anchorpoint emblazoned on the front. But the mall is also connected to the black-and-white colonial bungalow next door. It's called the Brewmaster House because of its brewery history, but you won't find any beer-making facilities on the property any longer.
You will, however, find brewed coffee at Common Man Coffee Roasters on the 1st floor of the building. The 2nd floor is now a yoga studio owned by Yoga Movement. 
Common Man Coffee Roasters
Unit: Brewmaster House, Level 1
Opening hours: Mon 7.30am-5pm | Tue-Thu & Sun 7.30am-5pm, 6pm-10pm | Fri-Sat 7.30am-5pm, 6pm-11pm
Contact: 6877 4872 | Common Man Coffee Roasters website
Yoga Movement
Unit: Brewmaster House, Level 2
Opening hours: By appointment only
Contact: 8832 3475 | Yoga Movement website
---
Visit unique Scandinavian & hole-in-a-wall cafes at the West Deck
---

Image credits: Anchorpoint

The inside of the mall has shops and F&B galore, like the Cotton On outlet store, Watsons, and The Marmalade Pantry. But there's a lesser-known area to Anchorpoint only accessible from the outside: the West Deck.
Located to the left of the mall's entrance, this area is home to a couple of cafes you'll want to add to your cafe-hopping list.

Image adapted from: @anagramcoffeesg via Instagram 
One of these cafes is Anagram, a no-frills spot if all you want is a good cup of joe ($5/black, from $6/white). They also serve pastries to pair with your coffee. Get the New York Style Cookies that come with huge chocolate chunks.
If you're in the mood for Swedish meatballs, we won't blame you if your first thought is to cross the overhead bridge to IKEA. But we think Overbrød def has something special to offer when it comes to Scandinavian cuisine.
Yes, you'll get your meatballs ($18), which comes with pickled cucumber, lingonberry and citrus jam, and mash with gravy. But you'll also be able to get other Scandi-fare like open-faced sandwiches (from $15) topped with ingredients like gravadlax (smoked salmon), Norwegian shrimp, and forest mushrooms.
Our advice? Jio friends to join you, so you can try everything.

Rep your newfound love for Scandinavian sandwiches with a free sticker.
Anagram Coffee
Unit: #01-13A
Opening hours: 8am-6pm, Daily
Contact: Anagram Coffee website
Overbrød
Unit: #01-14A
Opening hours: Mon-Fri 10am-3pm, 5pm-10pm | Sat-Sun 10am-10pm
Contact: 8951 1198 | Overbrød Facebook
---
Shop for sustainable gifts & shiny accessories
---
Christmas is right around the corner, so it's time to whip out the gift guides for men, women, and everyone else in your life. If that isn't enough, head down to ZERRIN, a pop-up store that's only going to be open from now till 31st December 2023 at the West Deck.
The brand is all about promoting a sustainable lifestyle, so expect products like cruelty-free cosmetics and powder shampoos from $20. You can also find natural soy scented candles and diffusers here – perfect for that colleague who always looks stressed during the Q4 crunch.

Image credits: @zerrin_com via Instagram
They have sustainable clothing too, like batik-inspired polos made from cooling bamboo fabric and even pre-loved outfits from a host of high-end fashion brands. This selection is set to change periodically, so follow the ZERRIN Instagram page for updates.
If you're shopping for jewellery, A KIND OOOF's first retail space on Level 1 might be up your alley. The local brand is known for its 925 silver and 22k gold pieces – think rings, bracelets, necklaces, and earrings. Their accessories are affordable too, with prices starting from $24.90 for a pair of stacking rings.
ZERRIN
Dates: Now till 31st December 2023
Time: 10am-7pm, Daily
Venue: #01-14
Contact: ZERRIN website
A KIND OOOF
Unit: #01-19
Opening hours: 11am-9pm, Daily
Contact: A KIND OOOF website
---
Read manga for free at a comic book library
---
If you're not fond of retail therapy, the pop-up Comics Library might be a great way to kill time. Grab your favourite Marvel or DC comic book off the shelves and drop onto a bean bag. Fans of manga can also borrow popular titles like Blue Lock, Fire Force with cult classics like Full Metal Alchemist and Astro Boy available for reference. 
Of course, if the stories prove too compelling, feel free to borrow them so you can read them at home. Just make use of the Grab-N-Go automated self-checkout service to log the comics under your National Library Board account.

Comics Library
Unit: #01-26/27
Opening hours: 10am-10pm, Daily
Contact: National Library Board website
---
Try affordable, imported Indian snacks at Baazar
---
Any good mall will have its own supermarket and grocery store, and Anchorpoint is no different. They have Baazar, an Indian grocer that sells imported snacks from as low as a dollar.
You'll find popular Indian snacks and sodas like Kurkure and Thums Up, India's version of a cola drink. Baazar even sells their own in-house blend of spices and sauces so you can whip up your own curries and stews at home.
Baazar
Unit: #B1-33/34
---
Visit the new-look Anchorpoint
---
We know you've seen Anchorpoint every time you're at IKEA picking out furniture for your new BTO. But instead of just dismissing it, make that walk across the overhead bridge to explore the mall. You might just be pleasantly surprised at the new food and retail offerings available.

Address: 368 & 370 Alexandra Road, Singapore 159953
Opening hours: 7.30am-1am, Daily
For more local things to do:
---
Photography by Shawn Low
Cover image adapted from: Anchorpoint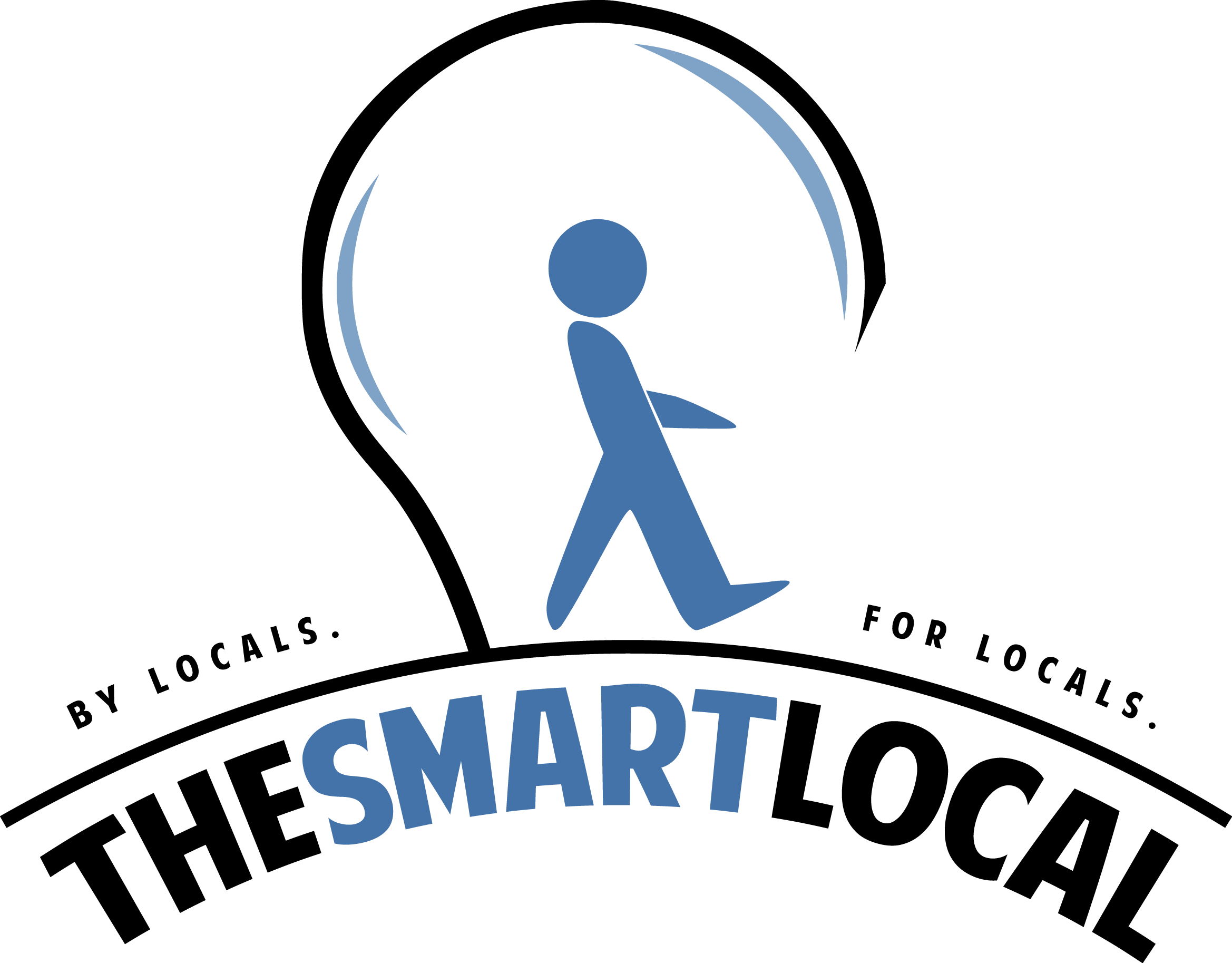 Drop us your email so you won't miss the latest news.