50 Drop-dead Gorgeous Places Around the World 
"Twenty years from now you will be more disappointed by the things you didn't do than by the ones you did do. So throw off the bowlines, sail away from the safe harbor. Catch the trade winds in your sails. Explore. Dream. Discover." – Mark Twain
We often get reminded how life is too short, time goes by too fast and of the dwindling days we have left on this earth. Sooner or later, you're too busy with work, too old or too married to live the life you always wanted. Dreams become shrivelled up what-could-have-been's and then you die. Don't live like that.
It's time to stop dreaming and to start living. To help you achieve this, we have compiled the perfect list of exotic and breathtaking places around the world. We've also separated them by continent so the nearer destinations are easier to reach and can be checked off first. These places offer you once in a lifetime experiences with memories that will be ingrained into your soul for the rest of your life.
Bookmark this. Add it to your bucket list. Share it with your friends. Today is the first day of the rest of your life. Here's our ultimate bucket list of the most breathtaking places to visit before you die. 
Europe
1. Skaftafell Ice Cave, Iceland
This ice cave is located on the frozen lagoon of the Svinafellsjokun glacier in Skaftafell, Iceland. Ice caves are known to collapse easily so the safest time for you to be there is winter when it has hardened. Well, duh… it's an ice cave.
The glacier ice absorbs almost all visible light apart from the blue fraction which is what you'll see. It looks so pretty from the inside, I cannot wait to get there with my tripod and spoil someone else's picture.
2. Bora Bora Island, France
Ah, Bora Bora – the most famous of all French Polynesia Leeward Islands. It is so enchanting that they had to name it twice. This tropical paradise offers a range of activities such as scuba diving and snorkeling for a fun-filled time with your family!
With a stunning view of the ocean, I wouldn't mind spending months relaxing here.
3. Tunnel of Love in Klevan, Ukraine
Dear future boyfriend/husband, please take note. I would really like (love) to visit this place in future. I mean, REALLY. It is believed that if two people are sincere in their love and cross the tunnel while holding each other's hands, their wishes will come true. That is if they don't get hit by the train that passes through.
But hey, it really makes for a romantic spot. If you're thinking of bringing your other half to somewhere romantic in the Ukraine, this could be it.
4. Plitvice Lakes National Park, Croatia
Beautiful lakes, caves and waterfall can be found at the Plitvice Lakes National Park in Croatia. It encloses 16 turquoise lakes that are connected by waterfalls and cascades, creating an idyllic sight. There is no wonder then that this is Croatia's most popular tourist attraction!
5. Fields of Lavender in Provence, France
The essence of Provence is well-encapsulated by the colour, texture and scent of lavender. Lavenders usually bloom at its peak in early July so if you want to capture a scenic view of lavender fields in Provence, head down at that time! Je t'adore!
6. Northern Lights, Norway
To be honest, seeing the Northern Lights with my very own eyes has long been on my bucket list. I long to see the myriad of colours dance before me.
The Northern Lights is a result of a variety of gas particles colliding in the Earth's atmosphere. If you're lucky, you can see shades of red, green, yellow, blue and violet!
7. Fairy Pools on the Isle of Skye, Scotland
This gorgeous Fairy Pool is located at the Isle of Skye, just southeast of Glen Brittle Forest. Indulge in the beautiful surroundings as you walk up to the fairy pools.
The pool is freezing cold, even in the summer, but you can still take a dip if you want to! Who knows, maybe you'll find some fairies living underwater… or not lol.
8. Triglav National Park, Slovenia
The Triglav National Park is the only national park in Slovenia and ain't she lovely indeed. Immerse yourself in fun activities such as climbing, rafting and hiking there! It looks so magical, I can't wait to visit the park one day!
9. Tree Tunnel in Ballynoe, Northern Ireland
I love how nature never ceases to amaze me. This tree tunnel can be found in Ballynoe, Northern Ireland near the site of the Ballynoe Stone Circle.
I'm pretty sure it'll look like it came out of a horror movie at night cue serial killers, werewolves, vampires and Chucky. But apart from that, it looks absolutely beautiful.
10. Keukenhof Garden, The Netherlands
*gasps*
SO PRETTY!!!
Yup, that was my initial reaction. The Keukenhof Garden in the Netherlands is the largest flower garden in the whole world.  It displays a variety of flowers and privately owned tulip fields can be found outside the garden.
The Keukenhof Garden is only open from mid-March to mid-May so be sure to check it out if you're in the Netherlands during that period!
11. Lake Misurina, Italy
WOW, what a sight! Lake Misurina is the largest lake of the Cadore and was the venue for speed skating events during the 1956 Winter Olympics. It's climatic conditions also makes it a popular place for those with respiratory difficulties.
There are two known folklores related to Lake Misurina but I personally like the one where Misurina's tears formed the lake and she lies there with her magic mirror. If you don't know what I'm talking about, read all about the folklores here.
12. Igloo Village, Finland
Ever since I was a little girl, I've always wanted to know what it's like to live in an igloo…What? I'm sure some of you have wondered about that too.
The Igloo Village in Finland gives us the opportunity to pretend we're Eskimo people living in our cosy little igloo houses except with comfortable beds, top-notch service and smoke saunas. On some dats, you could also see the Northern Lights through the Igloo's windows!
13. Stonehenge, United Kingdom
If you don't know what the Stonehenge is, you should be ashamed of yourself. It is one of the most popular wonders of the world and one of the coolest prehistoric monuments ever!
Located in Wiltshire, England, the Stonehenge is the remains of a ring of standing stones and archaeologists believe that it could have been a burial ground. All I know is that this is a place you wouldn't want to miss when you're in England.
14. Venice, Italy
Venice – the City of Love. It is THE perfect setting for a romantic getaway. Imagine this. Sunset. Gondola rides down the Grand Canal. You and your partner soaking in the relaxing atmosphere as you're being serenaded by the gondolier.
Sigh.
That would be such a heartwarming thing to experience. And there is no MBS ceiling above you.
15. St Basil's Cathedral, Russia
The St Basil's Cathedral on Moscow's Red Square was built between 1555 and 1561. Man, that's really long ago. It's full title is actually the Cathedral of the Protection of Most Holy Theotokos on the Moat. 
Being a History buff, I decided to find out more about St Basil's Cathedral and during Stalin's reign, the church was confiscated from the Russian Orthodox community. Since then, has remained the property of the Russian Federation. Even so, it's stunning architecture has been kept pristine and is a must-see for everyone.
16. Benagil Sea Cave in Algarve, Portugal
That is one amazing looking beach!!! If you want to visit this place when you're in Portugal, the Benagil Sea Caves are accessible via boats rented at Benagil Beach. The Benagil Village's economy used to depend on ocean fishing but now it has become a tourist attraction! This gorgeous sea cave is a must go when I'm in Portugal!
17. Santorini, Greece
I remember watching The Sisterhood of The Travelling Pants 2 and wishing that I was in Santorini. I am in love with the intricate and beautiful architecture of houses in Santorini. It offers a stunning view from sky-high towns and boasts eclectic cuisine and wine.
After seeing this, it's really hard to believe that the island of Santorini is the site of one of the largest volcanic eruptions ever! 
Americas
18. Salar de Uyuni, Bolivia
The breathtaking Salar de Uyuni is located in Southwestern Bolivia and it is the world's largest salt flat. It was created decades ago when a prehistoric lake dried up, leaving behind salt crust.
When it rains, it forms a giant mirror and that is a something you don't want to miss out. Remember to bring your camera so you can capture stunning images there!
19. The Great Blue Hole, Belize
The Great Blue Hole in Belize is one of the Top 10 scuba diving sites in the world! I'd love to dive there one day but probably when I'm older, wiser and less of a coward.
In 2012, the Discovery Channel ranked this number 1 on their list of 'Top 10 Most Amazing Places on Earth'. That's just one of the many reasons why you have to visit this place.
20. Ik Kil Cenote, Mexico
The Ik Kil Cenote, a natural sinkhole, located in Mexico is open to the sky, allowing sunlight to lit up the pool inside. It's a popular spot for swimming and was actually a stop on the Red Bull Cliff Diving World Series in 2010 and 2011!
Now even I can't wait to take a dip in the Ik Kill Cenote!
21. Marble Caves, Chile
These Marble Caves in Chile look spectacular! You can travel to these caves by boat only when the weather is nice and the water is still. The magnificent blue and grey chambers all lay in the waters of Carrera.
Some people said that the light show caused by the reflection of the mesmerising turquoise water on the marbled walls is unparalleled anywhere else in the world.
22. Tree Camping in California, United States of America
Here's another possible romantic getaway: Try tree camping in Elk, California! It offers stunning panoramic views of nature and a beautiful scenery at sunset.
However, it's not as glamorous as it looks as you will need to rent all the equipment which could come up to hundreds of dollars. But, if you're adventurous and want a new experience, then this would be perfect for you!
23. Hamilton Pool Preserve in Texas, United States of America
The Hamilton Pool Preserve is a natural pool that was created back when the dome of an underground river collapsed due to erosion. Since it's a natural pool, it is not chemically treated so the water quality is maintained regularly and swimming is sometimes restricted.
Even so, I think it would be pretty cool to swim in a natural pool and not have to worry about chlorine ruining your hair…
24. Hidden Beach on Marietas Islands in Puerto Vallarta, Mexico
This hidden beach is such an idyllic paradise. It was formed decades ago when the Mexican Government used it as a target practice. In order to reach this hidden beach, located a few miles off Mexico, you would have to swim through a short tunnel.
Not bad at all for a former bombsite.
25. Mendenhall Ice Caves in Alaska, United States of America
The Mendenhall Glacier is otherworldly but unfortunately, only accessible to those who are willing to kayak there and then ice climb over the glacier. But hey, if you're gung-ho enough, then this is a place you have to add to your bucket list. 
The road there would be an adventure and your efforts would be worth it.
26. Machu Picchu, Peru
Machu Picchu or the "Lost Cities" is Peru's most visited site. That's not surprising at all because just like the Stonehenge, it's one of the wonders of the world and is an intriguing destination for all.
If you're physically fit, try hiking the Inka Trail and explore the breathtaking views of Machu Picchu. The trail takes about 3 to 5 days to complete and spans for 45km so if you're up for it then go for it!  
27. Grand Prismatic Spring in Yellowstone National Park, United States of America
The Grand Prismatic Spring in Yellowstone National Park is the largest hot spring in the United States and the third largest in the world. The first question that popped in my head was, "Why got yellow and orange around it ah?"
Thank goodness for Google. The red-yellow-orange colouration surrounding the vibrant blue spring water is actually due to pigmented bacteria. The colours can range from green to red with the temperature playing an important part in determining the colour the bacteria favours. That's some cool shit right there.
28. Mount Roraima, Venezuela
Mount Roraima looks extremely mystical in this picture. Sometimes I wonder if all these breathtaking places are for real.
Located in the Southeastern border of Venezuela, this mountain serves as the triple border point of Venezuela, Brazil and Guyana. It offers a spectacular view and an unworldly landscape surrounds it. Hiking Mount Roraima is definitely a dream of mine to fulfill!
29. Antelope Canyon, United States of America
The Antelope Canyon in the American Southwest is the most visited and most photographed canyon. It is one of those hidden gems that's sure to give you a thrilling experience. When I go there, I'll probably just #instaspam #instaperfect my time away.
30. Skywalk in the Grand Canyon, United States of America
This is definitely not for the faint-hearted or those who fear heights. The Skywalk in the Grand Canyon has a glass bottom and is approximately 200 metres above ground!
It'd be an amazing experience walking THAT high above ground, admiring the beautiful landscape. Especially with that glass bottom, you'll feel like you're walking on air.
31. Blue Lagoon Galapagos Island, Ecuador
Some describe the Blue Lagoon Galapagos Island as a bright blue eye but it looks more like an egg with a blue yolk to me. Nonetheless, it is still a beauty and extremely favoured by flamingoes!
The wildlife found at the Galapagos Islands do not fear humans at all so when you snorkel, there's a chance that you'll find yourself surrounded by sea lions showing off their moves. Sea lions are one of the cutest mammals ever so you can bet that I'm going to visit this place in future. There's no chance that I'm passing the chance to swim with sea lions!
Asia
32. Sagano Bamboo Forest, Japan
With such an elaborate bamboo forest, I honestly expected lots of pandas sitting around munching on some bamboo.
Well, panda or no panda, this bamboo forest found in Western Kyoto is probably one of the sites you HAVE to visit when you're in Japan. You should also listen out for the enchanting sound created when the wind blows against the bamboo forest. Definitely something you wouldn't want to miss in Japan!
33. Infinity Pool at Marina Bay Sands Resort, Singapore
Being from Singapore, there was no way I was going to leave this out. Swim on top of the world at the iconic infinity pool located atop the Marina Bay Sands Resort. It gives you a preview of the bustling city life and a gorgeous scenery at sunset. 
If you get bored of the infinity pool, you could also take a walk at the Marina Bay Sands Skypark! It's part of our special list of things to do in Singapore before you die which you can read all about here.
34. Wisteria Tunnel, Japan
Japan has so many beautiful spots, it's insane! The Wisteria Tunnel looks gorgeous and is a perfect venue if you want to shoot some wedding shots. It's also a great place to visit if you're looking for a couple's retreat not too far away from home.  
35. Pongour Waterfall, Vietnam
The Pongour Waterfall in Vietnam is located in a deserted area, approximately 50km south of Dalat. It is said that the waters of the Pongour Waterfall produce sonorous sounds that could be heard miles away. The waterfall is so majestic, it's definitely a place to visit.
36. Zhangjiajie Stone Forest, China
When I saw this picture, the first thing that came to my mind was, "OMG AVATAR!!!" They look just like the floating mountains in the 2009 James Cameron film Avatar!
Ever since the release of Avatar, fans have flocked to the Zhangjiajie Stone Forest in Hunan to see this iconic mountain. That's the main reason the mountain has been renamed "Avatar Hallelujah Mountain". Hallelujah, now we can pretend we're Na'vi living in Pandora… just… maybe.
37. Kawasan Falls, The Philippines
You are sure to have a splashing good time at the Kawasan Falls in Cebu Island! Have a picnic by the waterfall or if you're up for it, swim in the crystal clear blue waters! Whatever it is, you'll have a thrilling experience at one of Philippine's popular tourist spots.
38. Farm Tomita in Hokkaido, Japan
First the bamboo forest. Then Wisteria Tunnel and now this! I must visit Japan one day and go to all these beautiful places!
Farm Tomita in Hokkaido, Japan is just one of the many amazing flower fields found in the area. Lavenders and other colourful crops are planted by the farmers, creating a scenic view that many tourists won't forget. 
39. Vaadhoo, Maldives
I've always wanted to go to the Maldives and busk in the sun. But now, it seems like I have another agenda should I visit Maldives one day and that is to look out for glowing blue waves on Vaadhoo Island.
The bioluminescence in the waves mirrors the sparkling stars in the night sky, giving it the nickname 'Sea of Stars'. I guess that's why they say it's something worth sea-ing hehe…
Oceania
40. Whitehaven Beach, Australia
Whitehaven? More like, white heaven! This gorgeous beach is located along Whitsunday Island and is known for its white sand. The sand on Whitehaven Beach also doesn't retain heat so you can walk 'til you drop all day, every day! 
41. Lake Hillier, Australia
I know what you're wondering. Why in the world is this lake pink?! Here's a fun fact: The source of the colour is still unknown but scientists believe that it is caused by the presence of red halophilic bacteria in the salt crust!
Lake Hillier has no known adverse effects on humans so go ahead and swim in it! Unless you're too tough to swim in a pink lake…
42. Waitomo Glowworm Caves, New Zealand
This picture reminds me of the movie Tangled, except those are not lanterns but glowworms! The glowworm, Arachnocampa luminosa is unique to New Zealand and the Waitomo Glowworm Caves attract thousands of people, both locals and tourists, every year!
It must be so mesmerising and dazzling to go through the glowworm caves. I can't wait for my turn!
43. Great Barrier Reef, Australia
If there's one thing you need to know about the Great Barrier Reef, it's that its the world's largest coral reef system. It is home to more than 1500 fish species, 30 species of whales, dolphins and porpoises as well as other life species.
The Great Barrier Reef has long been considered one of the wonders of the natural world and snorkelling there is already part of my bucket list.
44. Homebush Bay, Australia
This 102 year old floating forest is located at Homebush Bay in Sydney, Australia. The abandoned ship pictured is the SS Aryfield that was used in WWII but subsequently left at the bay to deteriorate. With mangrove trees adorning the rusted hull, visitors would be treated to a spectacular sight at sunset.
45. Green Dragon Pub, New Zealand
Frodo: What are we holding onto, Sam?
Sam: That there's some good in this world, Mr Frodo…and it's worth fighting for. 
As Sam said, there are some things that are worth fighting for…like visiting this Hobbit-style bar in New Zealand. It's located at Hobbiton near Matamata where the 'Lord of the Ring' movies were filmed.
If you're an LOTR fan, then this is a place you must visit! But, don't expect a bunch of actors dressed up as hobbits there. Aside from the fact that it looks like the set from the movies, it's still a regular bar on the inside, with regular people who don't do anything with sheep.
Africa
46. Sahara Dunes, Morocco
I remember seeing this on TV as a kid and hoping that one day, I could roll down the sand dunes. Of course I didn't know where it was back then.
A visit to the Sahara desert, along with camel trekking, is a once in a life-time experience that everyone should have. You'll have a peaceful trek in the Sahara desert with sky so vast and clear, you might never want to leave. I'm definitely going there one day – to fulfill my childhood dream of rolling down the sand dunes.  
47. Victoria Falls, Zambia and Zimbabwe
This beautiful waterfall is located in South Africa, along the borders of Zambia and Zimbabwe. If you're entering from the Zambian side, you cannot get a full view of the Victoria Falls though it costs less to fly to Zambia than to Zimbabwe. On the other hand, although you can get the full view from Zimbabwe, the walk down from the falls on the Zimbabwean side is closed.
There's always going to be pros and cons to entering from either side. I suggest you do extensive research and know what you really want for maximum enjoyment.
48. The Great Pyramid of Giza, Egypt
The Great Pyramid of Giza is probably the most spectacular monument in the world. I simply can't believe that humans built this, with their own two hands! There was no need for technology, just pure labour. It just goes to show that we don't always have to depend on technology to aid us.
I used to be obsessed over Egyptian pharaohs and have always dreamt of visiting Egypt. This is definitely one of the first few stops I'm going to make when I go there in future.
49. Nsolo Bush Camp in Norman Carr Safaris, Zambia
Stargazing is something you just can't enjoy in Singapore. I mean sure, you can stargaze at the Singapore Science Centre Observatory or East Coast Park but what's the point if you can hardly see anything. Worse still is if you travel all the way there only to have the erratic Singapore weather rain on your parade.
The Nsolo Bush Camp is one of the most historic camps in Zambia and if you head out to the safari at night, you're sure to see stars sparkling in the sky. That's something you can't really get in Singapore so add this in your bucket list!
50. Jacarandas Walk, South Africa
Just like the tree tunnel in Ballynoe, this one in South Africa known as the Jacarandas Walk is equally beautiful. It has at least 49 different species of Jacaranda with most of them native to South Africa.
You can't get a view like this anywhere else in the world! If you're interested to visit this place, October is the month when the flowers are in full bloom so that's the perfect time to visit Jacarandas Walk. As for now, I'll just sit here admiring this picture.
Itching For Adventure?
I know, I know. It's tough to go through this list without feeling envious of those who have already been there. I feel ya. But that's what a bucket list is for! Add this to your bucket list and maybe one day, you'll get to go to some of these amazing places and make all your friends green with jealousy.
There's only 50 gorgeous places in this list and I'm pretty sure that there's more out there! If you know any, feel free to share them in the comments below! And if you like this article, share it with your friends and start planning your next dream destinations together!
---
I can read minds. You'll also love these travel ideas!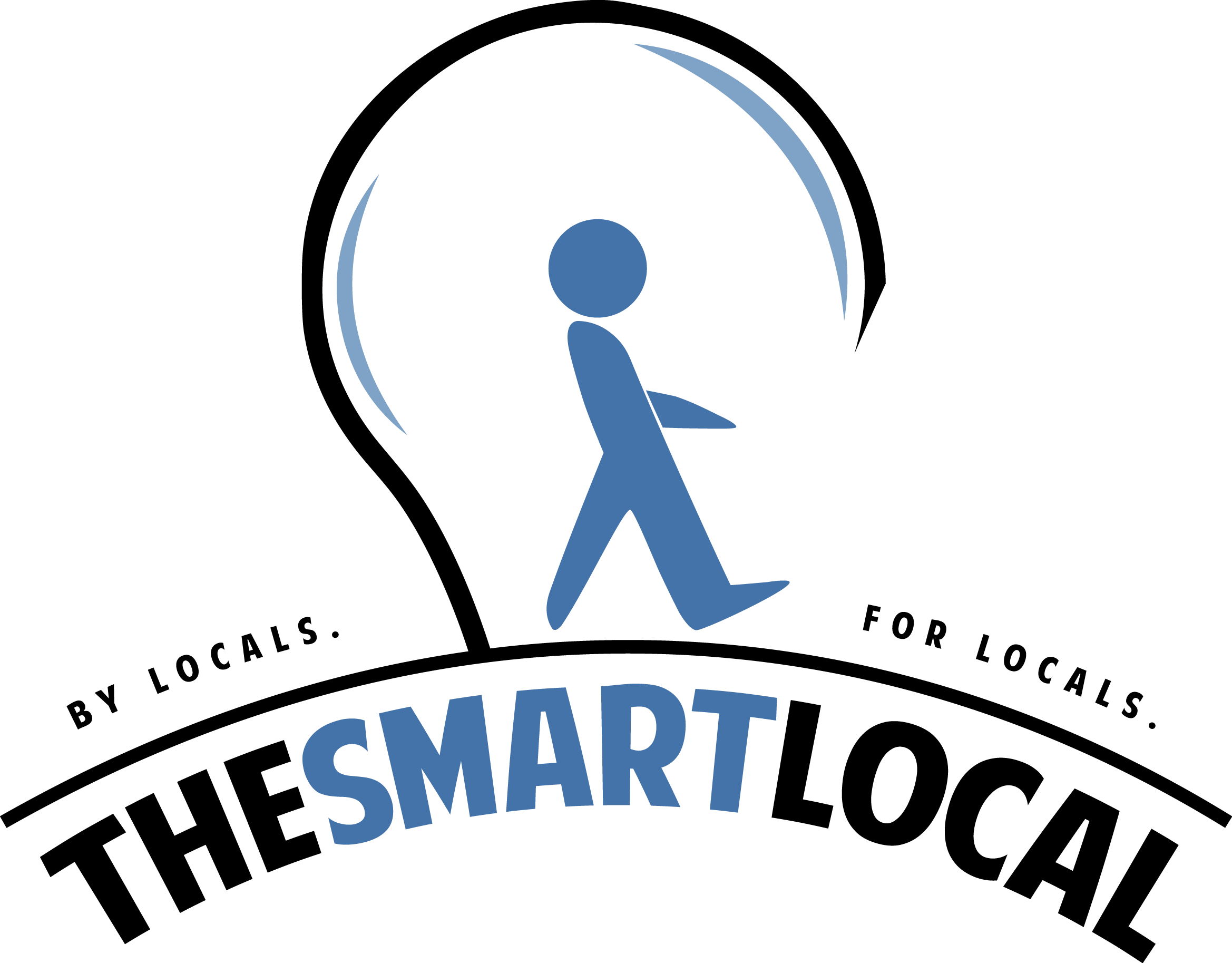 Drop us your email so you won't miss the latest news.