Things To Do In Pai, Thailand
You now know the top things to do in Chiang Mai from our previous blog. In the second part of our Thailand travelogue, Bryan and I headed to Pai and it was the most memorable part of our trip!
If you haven't already seen our highlights video of our trip, check it out below!
A 2-3 hour drive from Chiang Mai, Pai is a small town in northern Thailand's Mae Hon Song Province. What makes Pai so special is its slower pace of life and how its less commercialised then anywhere else that we've been to in Thailand. This whole place screams romance. So it's no surprise they made a romantic movie out of it.
You'll step into quieter world which lets you slow down and appreciate the beautiful scenery and #instaperfect locations with your loved ones.
Its so much of a hidden gem that I've not heard of Pai before this trip, so I didn't know what to expect. I've always been very conscious and thorough when it comes to packing my travel and beauty essentials so here are some items I'd suggest getting beforehand and taking with you everyday.
Insect Repellant
Sunscreen (SPF 30 & above)
Hat and/or Sunglasses
Lip balm
If you want to be more spontaneous, most of these items are readily available at the convenience stores in Thailand so you can pick them up when you land. Also, if you don't wish to purchase a sim card for your phone, fret not, one of the things I love about Thailand is that there's free WIFI at most restaurants and cafes. Come on, catch up Singapore!
Halfway from Chiang Mai to Pai, we made a pit stop at this Coffee place in the middle of nowhere before getting back on the road. It's called Le Vintage and it had this gorgeous olden era feel.
Le Vintage
State highway 1095. Km35-36

It was slightly chilly and windy but the sun was high and bright, so we made full use of our time camwhoring!
Pai, Thailand – Day 1
Belle Villa (Romantic Spot #1)
113 Moo 6 Huay Poo – WiangNua Rd. Tambol Wiang Tai, Wiang Nuea, Pai, Thailand
After a long drive up, we finally reached Pai! We checked in to Belle Villa which was our home for the next 2 nights.
Belle Villa was absolutely breath-taking! I had a spectacular view of the meadows from my cottage. Its an ideal resort for a romantic couple getaway. You can check out more of Belle Villa in our highlights video at the top.
As much as I loved the villa, I realized later in the evening there were bugs and mosquitoes so I covered the room with insect repellent before leaving. Also, the water from the shower was a drizzle and mostly cold, but some of the other rooms had perfectly fine hot water. So make sure you insist on perfectly working bathrooms if you're staying here!
There are also 2 large pools and a beautiful garden just beside the dining area so all of these made up for the mozzies and cold water.
Pai Lanna (Romantic Spot #2)
169 Moo 1, 58130, Thailand
It was time to move on to the next important thing of the day – FOOD!! Boy were we hungry!
A short distance away from our resort was Pai Lanna, a Thai restaurant located at a resort that offers delicious traditional local food using organic ingredients from their own garden! Aside from the food, Pai Lanna has an excellent view overlooking Pai and a romantic bench for couples to cuddle on.
The restaurant uses a lot of herbs and spices in their recipes so the food was very authentic and flavourful. I particularly enjoyed the fried drumlets. It was crispy and slightly salted, going really well with rice.
The other dishes that I also liked were the Seaweed Tofu Soup and Stir-fried Vegetables. The vegetables were fresh and crunchy and the gravy was so good! There isn't anything that I can pick on and most of us agreed that this had to be the best restaurant we went to throughout the entire trip!
Pai Canyon (Romantic Spot #3)
Pai District, Mae Hong Son, Thailand
#dontdarestandup
It was now time for some trekking! Our guides brought us to Pai Canyon, notably known for its picturesque forests and valleys. At first, it felt tormenting walking up the stairs under the insane heat but the view at the top was definitely worth it. You should be extremely careful because one misplaced step leads to instant death!
I left it to Bryan to explore the rest of the woods as the heat was too intense for me, even with my hat, sunglasses and umbrella! I'd suggest going up on a late afternoon when it's more cooling, plus the canyon would make the perfect spot for a sunset! Romantic much!
Fruit Factory (Romantic Spot #4)
264 Moo 8, Wieng Tai Subdistrict, Pai District, Mae Hong Son
Soon, it was time for our tea-break! We were utterly spoilt by the kind folks at AirAsia and Thailand Tourism! Bryan and I had at least 4-5 complete meals a day, but I'm not complaining, because WE LOVE TO EAT.
So here we are, at Fruit Factory for some desserts and ice cream. Just the thing we needed to cool ourselves off before a massage! This family-owned café had beautifully hand-drawn paintings on the walls, beaded curtains and vintage ornaments that added soul and character to the place.
You'll actually notice that Thai people are very artsy and this shows up especially in Pai where life is slower and lots of independent businesses thrive. Look at the details in this Owlish house handicraft shop just next door Fruit Factory.
I ordered the Fried Bananas because it looked awesome and it was! Hahaha and because I'm 7 and have no self-control, I ordered another plate, which I had all to myself!
Next, Thai massage! SGD8 for a full body massage! YAY!
You should incorporate as many thai massages as you can into your holiday, because it can't get any cheaper than that! Our masseurs were friendly though a little chatty but our massages were so good, we soon fell into a deep slumber!
Pai Walking Street (Romantic Spot #5)
It was time to hit the streets of Pai and try out some of the delicious street food at what basically is the centre of this town.
So far, I've had corncobs, porridge, mango sticky rice, herbal tea and insects and they all tasted yummy! With the exception of insects of cos, Bryan made me eat a worm and I don't think I'll have any more of that, EVER again.
Also, here's a look at some of the Pai street food in the day.
There was also a long stretch of shops selling homemade bath essentials, accessories and souvenirs as well as Thai clothing! I bought a few fisherman pants and 10 different shawls to wear and to bring home as gifts. Haha, it was a little excessive but the material is really good and cheap! The pants go for SGD6 while the shawls and scarves go for SGD4 each.

There were also motorbikes up for rent for lone-rangers or tourists looking for adventure.
After an hour of shopping, we ate at this stall selling Thai Mee Sua! It wasn't too spicy and had more of a Chinese influence, so it's different from our local Mee Siam. Overall I liked it and also learnt that you can eat an egg to help negate some of the spiciness if the dish is too hot for you.
Definitely recommend trying this stall out.
Of course that was just our appetiser! We then headed over to Baan Pai Restaurant. Other than Thai food, they also serve up Western food, I figured they do so to cater to the Caucasian tourists that seems to popular Pai significantly more than the Asians. They also had live acoustic performances going on in the evening to jazz up the atmosphere in the restaurant.
Food wise, the Tomyum Goong, Stir-fried Vegetables and Steamed Garoupa were spot-on.
Pai, Thailand – Day 2
Yun Lai View Point – Mist of Sea (Romantic Spot #6)
It was still pitch black outside when I got up that morning. Everyone was up early at 5am to go catch the morning sunrise at Yun Lai Viewpoint, also notably known as Yoonlai Mist Sea. We had to go to Yunnan Chinese Cultural Centre first then take a short 15 minutes drive up to the viewpoint.
From the top of the mountain, most of what we could see then was a sea of mist, it was incredible! It wasn't too long when the sun started to rise and light up the entire city and it was crazy beautiful.
On the way down, we noticed a field of colourful flowers! I was taking snapshots of the sunrise and Mist Sea and sending them to my Mom who immediately told me to organize a trip here haha.

Pai Hot Springs (Romantic Spot #7)
Huai Nam Dang National Park, Mae Hong Son Province, Pai
As it was still early, the air was fresh and crisp and our guides decided it was a good time for us to hit the hot springs in Pai! I was ecstatic about going into the hot spring because the previous one I visited in Taiwan was an an indoor hot spring.

The water from these springs are said to have strong therapeutic value and it's best to alternate between hot and cold water every 10 minutes to increase blood circulation.

The Pai Hot Spring was way better than I'd expected! Dipping into a warm bath and basking under the sun with all my sexy companions, imagine if we had fried wings and some soju, OH MAN, our lives would be complete!

Just a note of caution, the rocks are very slippery due to algae, so be careful when you step in.
WWII Memorial Bridge (Romantic Spot #8)
Mae Malai-Pai Rd, Mueang Paeng, Pai, Mae Hong Son
As seen in the Thai movie, "Pai In Love", this is where the iconic scene of the lovers was shot! The Memorial Bridge over the Pai river has become one of many fascinating tourist attractions in Pai and was originally built by the Japanese in 1942 when they needed a transportation route from Chiang Mai to Myanmar.
I figured this spot would make an ideal setting for a wedding shoot in the morning when it's still misty and foggy.
Yunnan Chinese Village (Romantic Spot #9)
Santichon, Yunnan Village, Pai

This is another restaurant I highly recommend having lunch at in Santichon, the Yunnan Village in Pai. This area is mostly inhibited by Yunnanese who can speak fluently in Thai and Chinese and they make the most incredible Chinese food!

My favourite dishes from the menu were the Stewed Pork Leg, Steamed Mantou(Buns), Stir-fried Mushrooms and Vegetables and Black Chicken Soup. I had at least 4 servings of soup and 2 buns stuffed with Stewed Pork. SO GOOD.
Pai River (Romantic Spot #10)
Amphoe Pai, Mae Hong Son
One of the coolest things we tried in Pai was bamboo rafting! Bryan and I were ecstatic because it was both our first time on a river raft!
The ride turned out to be really fun, probably cos we were so excited about being on a river and even tried helping our "boatman" paddle whenever we hit a bump! The weather was calm and the view along the river was breath-taking.
Being 2 hours long, it does take quite a while so be prepared. I really enjoyed this new experience and look forward to try the more adventurous whiteriver rafting next time round!
Getting to Pai with AirAsia
As I finish my article on Pai, I'm already having the urge to go back to this awesome town and re-discover these places again. I wish we had more time then, 2 days really isn't enough to cover this beautiful place.
I noticed a lot of backpackers and hippies around the town and some who probably intended to stay for awhile ended actually living here because the way of life here is so simple and relaxing and it sucked them in like how Tiong Bahru sucked in all the hipsters.
Pai is an ideal holiday destination for couples and for anyone who needs a break from hectic city life. It has given me so many beautiful memories to keep and reminisce on. Of course, this unforgettable trip was made possible thanks to the wonderful team from AirAsiaSg and Tourism Thailand.
It's also now way easier for visitors to discover this gem of a town. AirAsia provides city transfers to Pai from Chiang Mai that drops you right in the middle of Pai Town! You can book your tickets now through AirAsia and experience the same magic that we did!
Also check out our guide to Chiang Mai if you haven't already!
---
Disclosure: Media Invitation. Pai / Chiang Mai familiarization tour with AirAsia & Thailand Tourism Authority. Would you like to be featured on TheSmartLocal? Contact Us!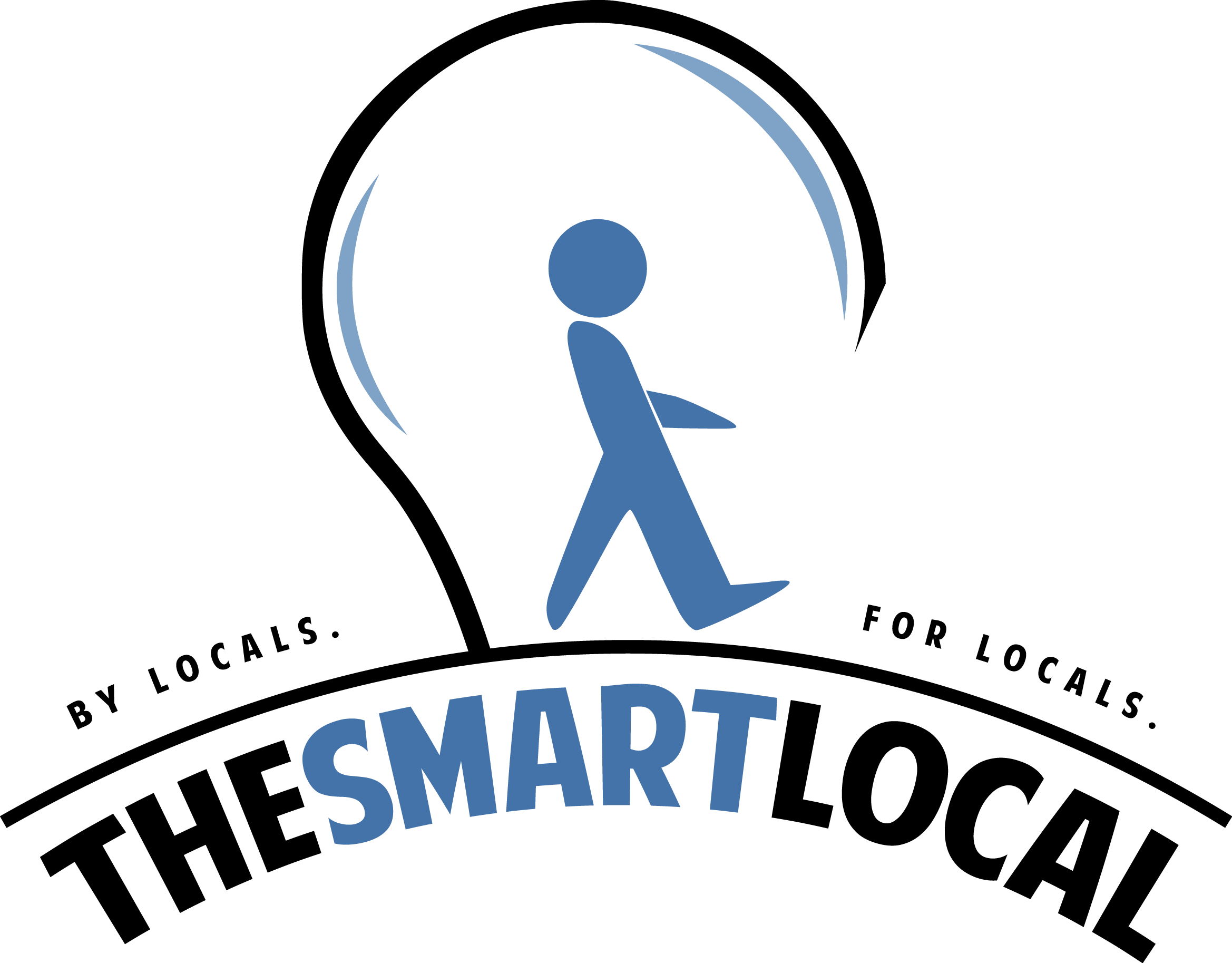 Drop us your email so you won't miss the latest news.