First Stop in Thailand – Chiang Mai

If you've never been to Chiang Mai, then HI-FIVE! We're on the same page!
It's ridiculous because I've been to Thailand at least 20 times but I've never explored anywhere else outside of Bangkok. Which is honestly a shame because if I had known how beautiful Chiang Mai was, I would've travelled here a few more times before travelling again.

But first, check out a highlights video of our trip!
Bryan and myself have just returned from our blogger trip with AirAsia and the Tourism Authority of Thailand (TAT). Its always fun travelling with tourism boards (like our blogger trip to Seoul) because they bring you around to the very best places the city has to offer. It makes it really easy for us to write our guides!
The only thing I want to do right now is to fly right back to Chiang Mai. This beautiful city has so many incredible sights to see, places to go and I thoroughly enjoyed the slower pace of provincial life of Pai.
Yes, Chiang Mai is also the gateway to Pai, which was really the star attraction of the trip. But first, lets have a look at what we got up to in Chiang Mai!
Travelling with AirAsia Singapore
I LOVE travelling. But if there's one thing I can't stand, it's flying. I've had more bad experiences than good ones and being constrained in one tiny little seat feels suffocating to me. I wished there was a teleportation scroll or some powder I could inhale to get to wherever I wanted in a split second.
Our first flight to Bangkok took about 2 hours. After that we transited from Bangkok to Chiang Mai in an hour.
I was extremely psyched to travel by AirAsia because it was my first time with them. I usually don't purchase any in-flight food on the plane because I think they are packets of unhealthy processed food. But the ones I've had on AirAsia were surprisingly fresh and yummy!
Served piping hot was ML Noi's Thai Basil Fried Chicken on rice! It was a little spicy for my liking but still, really tasty! The sandwiches were my favourite because I love ham and cheese and the ingredients were fresh and delish!
The flight to Chiang Mai was smooth and comfortable. I wasn't freezing from the air-conditioning like I normally would and my tray and seats were clean and tidy, which is extremely important for a germaphobic like myself. Overall, I enjoyed my flight there and back.
What an awesome way to start our holiday!
Chiang Mai Day 1

Holiday Inn Chiang Mai
318/1 Chiang Mai-Lamphun Rd Tumbol Wat Kate
First thing we did when we landed was to check in to our hotel at Holiday Inn. It was just a short distance away from the airport and it was so heartening to finally be back in Thailand!
Our rooms were humongous, super spacious and the bathrooms had a shower AND a bathtub! Holiday Inns are known to cater to a more price sensitive crowd and the rates here start at about $75 SGD. So we were super surprised at all the extras offered, they are an extremely good bargain for travellers.
Dinner at Kantary Hill
After a short rest, we headed for seafood buffet at Nimman Bar & Grill at Kantary Hill Hotel. There was a healthy selection of salads and seafood and we had a great time getting to know our new travel companions who we would be spending the next 4 days with! Amanda, Andrea, Christabel and Lenneigh.
Dinner was satisfying and we decided to take a walk around the area just to shed off some of those kilos we gained over dinner. Our TAT guides introduced a quaint little bakery, Mont Nom Sod that makes insanely good kaya and toast and insisted that we all try the food despite our bulging tummies.
I was stuffed, but I couldn't turn down kaya paste that rivalled Singaporea's kaya toast. To my surprise, the kaya paste was incredibly light and fragrant. It wasn't thick or grainy and had more of a fluffy, lightly whipped texture. There were other flavours that accompanied the toast, including Chocolate, Corn and Condensed milk. We also had hot milk to go along with our "light" snacks.
Chiang Mai Day 2
Breakfast at Holiday Inn
Morning came and I was looking forward to the scrumptious spread at the Holiday Inn breakfast buffet. There was a wide selection of Chinese, Western and Thai cuisine and desserts. I think I went back to replenish my food at least 3 times. TOO GOOD.
You can choose to have breakfast outdoors with a spectacular view from the patio while enjoying the fresh, cool morning breeze. It was definitely colder outside than indoors so I stayed indoors to keep myself warm and toasty haha.
Pongyang Angdoi Restaurant
49/3 Moo 2, Mae Rim-Sa Merng Road,Pong Yang Sub-district, Chiang Mai

Located on a hillside enveloped in the glistening mountains, Pongyang Angdoi Restaurant is famed for being one of Chiang Mai's top restaurants. Primarily due to its superb location where the Doi Inthanon National Park waterfall is in full view of anyone dining on the multi-level veranda and its impressive selection of Thai cuisine.
I particularly enjoyed the Tom Yum Goong, spicy Golden Mushroom Salad and Fried Pork Balls. It was a mind-blowing combination of sour and savoury heat.
137 Pillars House
2 Soi 1, Nawatgate Road, Tambom Watgate, Muang, Chiang Mai
We also popped by luxury boutique hotel137 Pillars House for afternoon tea. A historic building set on lush grounds, this luxurious property is a mix of old world elegance and modern sophistication. It is so exclusive that there are only 30 suites available at one time.
They have recreated the Colonial ambiance of 19th-century Asia with detail and didn't skimp on the facilities at all. Featuring a fully-equipped gymnasium, infinity pool, wine cellar, relaxing spa and stunning garden, it's no wonder their most expensive pool suite costs SGD1300 a night!
This would make the perfect retreat for couples, especially on your honeymoon!
Alright enough with the food and accommodation! Let's take a look at some of the top things to do in Chiang Mai.
4 Must-do Things in Chiang Mai
1

. Art In Paradise 3D Museum
199/9 Changklan Rd, Changklan Muang, Chiang Mai 50200
Art in Paradise is the first Illusion Art Museum of Chiang Mai, with Illusion Art on flat surfaces that creates a"3D" effect. Just look at all the photos we took around museum!

Within the first five minutes inside the museum, we were glued to the artworks and had so much fun posing for photos and laughing. It's definitely worth spending 300 baht ($12 SGD) and a good 2 hours exploring the entire place!
2. Chiang Mai Night Safari
33 Moo 12, Hang Dong 50230
We had our first taste of the Night Safari when we arrived at the entrance. We were surprised to see there were already giraffes at the front, on the way to the Giraffe Restaurant! A tourist was kind enough to offer me some fruits to feed the giraffes and "sayang" them upclose! They were enormous but I wasn't a bit afraid because they were awfully tame and gentle as I patted and brushed their heads.
The Night Safari also allows you to carry and have your photos taken with a white tiger!
Feeding and holding a baby tiger – checked off my bucket list! Woohoo!
Knowing that we'll be having more personal interactions with the animals during the tram ride had me squealing like a schoolgirl in pigtails! I couldn't wait to get started on the safari tram rides in the Savanna and Predator zones.
The tram ride to the Savanna Safari houses animals from the African Savanna where you can feed animals in close proximity while the Predator zone takes about 30 minutes where you can observe these mighty beasts from afar.
Savanna Safari: English Version, departs at 7.45pm and 9.30pm daily.
Predator Zone: English Version, departs at 8.30pm and 10.10pm daily.
We had so much fun on the tram and I liked our guides who spoke fluently in English and shared so much trivia with us during our rides. The biggest payoff about visiting the safari here is that we were able to interact with the animals at such close range, I could feel the giraffe's breath against mine! It was an experience like no other.
3. Doi Suthep Temple
Mueang Chiang Mai District, Chiang Mai
Wat Phra That Doi Suthep, Chiang Mai's landmark, is without doubt a sight to behold and its like entering a whole new realm in itself. The view from the temple balcony reveals a stunning panoramic sight of the city of Chiang Mai.
Devout Buddhists and tourists from all over the world come here to pay their respects and experience this fascinating holy place.
The temple is an embodiment of the Lanna (northern Thai) culture and it is a symbol deeply respected and held dear by the people of Chiang Mai. The temple's origins date back almost seven hundred years, to 1382 and the legend surrounding the founding of the temple is one that has drawn so many visitors from across Asia to this enchanted land.
Word has it that if you bring a temple bell (which you can buy at the entrance) and hang it along the temple eaves, temple monks and devout Buddhists who touch these bells will bring you good luck!
Finally, a photo with some of my lovely companions and the fascinating sacred architecture!
4. Make the 2 hour trip to Pai!
Yes, I kinda cheated on the last one but you have to visit Pai if you're coming to Chiang Mai. Our trip to Chiang Mai has fell short of nothing and I cannot be more thankful for this opportunity to see this other side of Thailand I had not experienced before.
In our next blog, we take a look at Pai, the a hidden gem of Northern Thailand that takes 762 curves to get to. It was made more famous after this Thai movie!
You can book your tickets via AirAsia to Chiang Mai right here to experience what we did! 🙂
---
Disclosure: Media Invitation. Pai / Chiang Mai familiarization tour with AirAsia & Thailand Tourism Authority. Would you like to be featured on TheSmartLocal? Contact Us!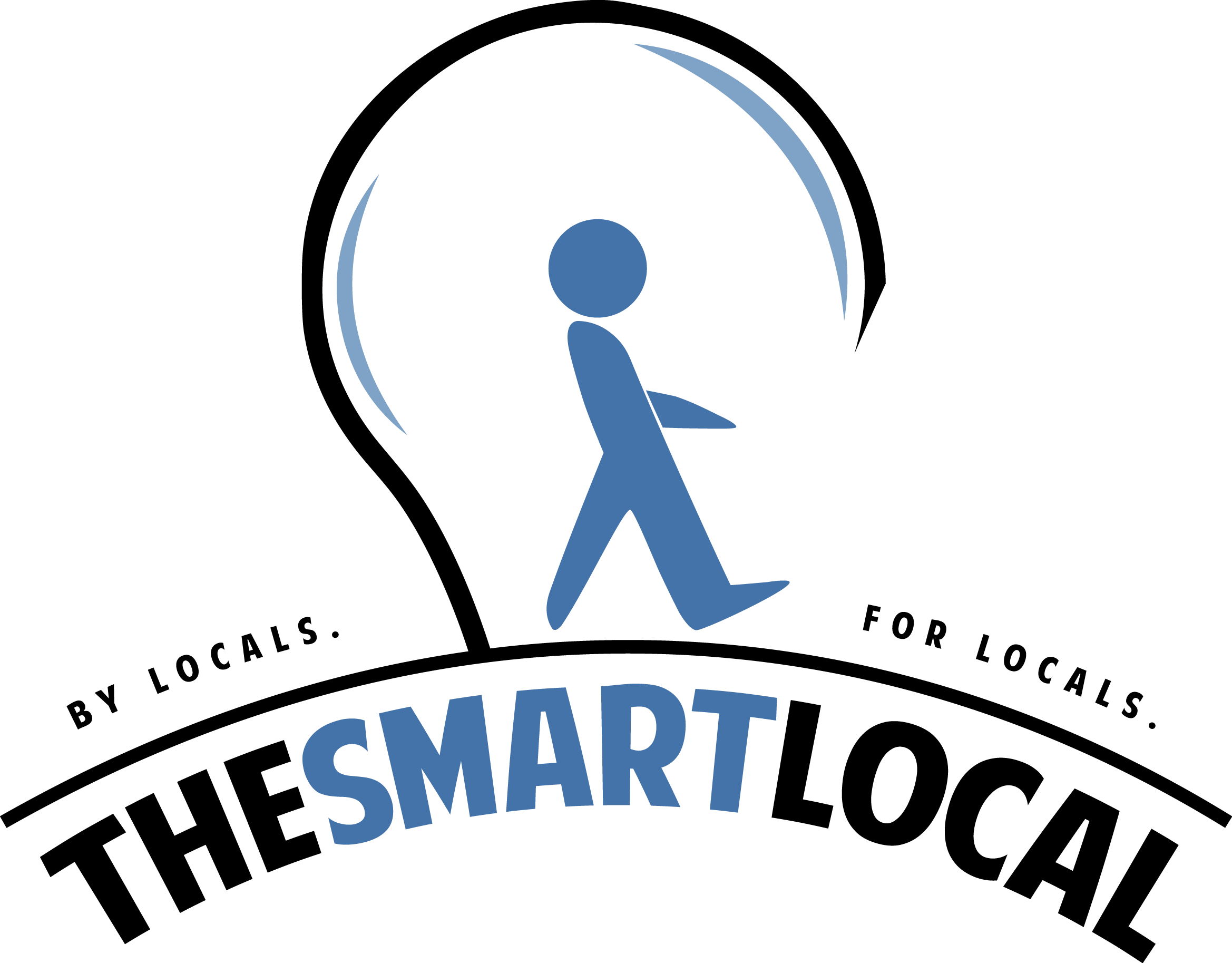 Drop us your email so you won't miss the latest news.