Why you need to visit Seoul, South Korea
Namdaemun – A historic market place since the 14th century, "Nam" sounds like "Nan" in Chinese and it means south. This shot of the beautiful South Gate entrance still stands across the market. It was part of the wall that used to protect Seoul.
I absolutely love Korea.
My love affair with Korea began when I was 16 years old. I won the Singapore WCG championship and was flown to Korea to represent Singapore in competition. It was also where I gave out my first autograph to a Korean in a flowery notepad!
One of the moments that left a deep impression was when I was looking for directions. I remember how a random Korean Uncle went out of his way and walked with me 15 mins to help me find my location, because he was unable to explain it in English. It was a long walk.
I was touched by the kindness of Koreans and also fell in love with the culture and the food. I still remember the very first time I tasted Kim Chi! I was warned it was an acquired taste and my taste buds had quite the shock. Who would think I can eat it casually all the time now.
The Cheonggye Stream in downtown Seoul has become a popular recreational space for the public.
My October, 2013 trip to Seoul
Flash forward to 2013, I was now here for a very different reason – making this trip with Korean Air / Korean Tourism Board to cover it on TheSmartLocal. I was very pleased because with them I was able to see places I've never been to before. To view the training at Korean Air HQ, to attend filming for their hugely popular M! Countdown and to visit MBC Dramia at Yongsin.
I've been to Korea a total of 8 times now (3 times for competition) so in this guide I hope to share with you all the information I've learned over my trips. I aim for this guide to be a comprehensive resource for Singaporeans and other international travellers on all things Korea. Check out this highlights video I've made of our trip, with some popular bloggers from around South East Asia.
The guide is more geared towards younger travellers and Singaporeans so unfortunately I will not be covering the nature / historic aspect of Korea here, which is also very beautiful. For those curious about Jeju, have a look at Jensen's gorgeous family photo journal of his Jeju trip or the Jeju trip I took in 2014 with Andrea.
This article covers part one and will serve as an introduction to Korea.
Part 1: An Introduction to Korea
Getting to Korea
Getting around in Korea
Must know Korean Culture & Words
Part 2: Shopping In Korea
Part 3: Beauty Treatments in Korea
Part 4: Everland Theme Park & Special Activities for K-Pop Lovers
An interesting fusion dish of Cabonara and Tteokbokki (rice cake) by restaurant chain 'School Food'. One of my favourite dishes I had on this recent trip.
Getting to Korea – Choosing your Airline
Being tall, I am someone quite particular about leg room on airplanes. I was stoked to learn Korean Air seats had one of the biggest room for leg space among airlines. Have a look in the video below! I thought it was just for their new planes but I later learned from their staff this was one of their key focuses. The USB charger right infront of you was also a nice touch.
Visiting the Korean Air headquarters, I had the opportunity to see them being trained live. I couldn't imagine all those pretty faces you're used to seeing had to pass such rigorous training. I'd imagine the competition to be a stewardess here had to be crazy tough because I could feel the tension in the air. But that just meant only the best stewardess would make the cut
They placed particular importance of what would happen in emergency situations and how to react. We were given a chance to open exit doors and go down slides. The final 3 story one was really scary.
In summary, I loved their leg room, was super confident flying with them after seeing the training they had to go through and I don't want to pay $200 bucks more for basically a 'branded airline'. The next time I go to Korea I'll definitely be taking Korean Air.
Getting Around in Korea – Transport & Mobile Essentials
1. Taking the Subway
The MRT system is a lot like Singapore but without the crazy crowd. It's fast, arrives on the dot and you can actually get to some places quicker by subway than by taxi because of the traffic. Every popular destination has a subway station near by.
Having a total of 9 main subway lines makes it very efficient, but also harder to navigate because there are so many damn stations it may take you a while to find the one you're going to on the map.
The trick to finding stations quickly is to look at the line number they are on, and follow the color on the map.
Another big tip is to have a copy of the subway map with you at ALL TIMES. This is because the maps aren't displayed much in the train stations, especially at transfer stations. I.e you have to walk all the way to the main entrance to see the main map, and sometimes its not even there.
So download the Seoul Subway Map below by right clicking "save as" here. Save it on your handphone, it will make your navigation of the subway much easier.
Finally there are two main ticketing options to get around the subway. Don't worry too much about this as every station has automatic card dispensing stations with English.
Single Journey transportation cards are about 1,200 won on average ($1.5 SGD) and remember to return the card at the refunding machine for a 500 won refund. So its basically $1 SGD to most stations.
For those who will be staying in Seoul longer, just get the T-Money card which is a rechargeable card that is slightly cheaper (10% discount) and a lot like our EZ-Link card. They can be used on buses and even taxis too.
2. Mobile Essentials
There are many places which offer free unsecured Wi-Fi you can use from coffee shops to the airport. However, its good to be connected all the time and way safer to be on a secured network. Big thanks to Jos who gave us the below information before our trip.
Method 1: EG Sim Card (Phone + Data)
"Register with EG SIM Card for a prepaid SIM card 3 days ahead of collection. This can be used for phone calls and data. The downside is your phone can't use 2 SIM cards at the same time. So unless you are not anticipating any calls using the travel period, you can temporary replace your phone with EG SIM card."
More info can be found here: http://www.egsimcard.co.kr/ENG/index.asp
Method 2: Olleh Wi-Fi (Data only)
"You can purchase daily data plan from KT Olleh from convenient stores.
This is 3.300 won per day i.e 24 hours for data usage only. Activation of Olleh wifi plan must be done by connecting to a free wifi zone. After keying in the activation code, you will then be connected to Olleh wifi. Plus point is that there is no need to remove your phone SIM card."
Method 3: WiBro – For Groups of friends (Data only)
Also known as the WiFi Router, this is the method we used as we were traveling as a group. Up to 7 people can connect at a time. Its far cheaper than method 2 being just 5,000 – 8,000 won a day for everyone. You do have to pay a deposit of 150k though.
I believe you just have to reserve the router online then pick it up from the airport. It comes as a small Olleh Egg you bring around that acts like a Wi-Fi hotspot and it works in 82 cities in Korea. Just make sure you charge the egg or its going to run out of battery.
More info: http://roaming.kt.com/renewal/eng/wibro/rental.asp
Must Know Korean Culture
MBC Dramia at Yongsin – This is where they film many Korea period dramas.
Things to know about Korean Culture
– Watch out! Zebra crossings are really not zebra crossings here. They are found at traffic intersections and are indications of where pedestrians can cross when the green walking man comes on. Don't expect them to give you way and cross like in Singapore. That will not end well.
– When Koreans say goodbye, they normally smile and bow their heads. Do it too to show respect. Chloe still does this all the time in Singapore and it still amuses me.
– Taxi fares are similar to Singapore rates and follow the metre. Traffic flow is similar to Singapore.
– In the subway in rush hour, if the train is full be prepared to be pushed in. This is just how it is in Korea and hey its a lot better than in Singapore where people can't board the trains because of idiots who don't move in.
– While Singapore has its city area and heartlands, Seoul is like one gigantic city. The population is very evenly spaced out and its like never ending rows office buildings and shops.
– While you always see the same chains and retail stores in Singapore, in Seoul they have a vibrant independent business culture. There are many small shops around who run their own retail and food businesses. More on where to find them later.
Koreans are polite and kind, especially the older generation where respect is important. Age is important so its often for Korean friends you make to ask for your age soon after talking to you. This is because in Korea there are two speaking systems – an informal one and formal one.
A simple example "An nyong" means hello and this version is fine for friends on the same 'level'. To your elders you have to say the full version "An nyong ha sae yo" or more formal "An nyong ha sim nika" otherwise it is interpreted as very rude and not showing respect. Basically try to add a yo at the end when speaking to elders, its more polite.
Korea has a vibrant street food culture. Here are delicious dak-kochi (chicken skewers) that taste as good as they look.
Must know Korean words
Korean's don't speak English because it wasn't mandatory in their Education system until just recently. So about 5% of the population does, even the ones in service. Don't expect Koreans to know even know basic words. They will just continue speaking to you in Korean. Even if they do know a bit of English, they will be too shy to speak to foreigners with it.
Some must know words – I edited them a bit to make them similar to pronounce as Chinese pin yin.
Hello – an nyong ha sae yo
Here! – Yogi yo! (Used to get someone's attention for e.g in a restaurant)
Excuse me – shee lei ham ni da
Thank you – gam sa ham ni da
How much? – ol ma ye yo
How much is this? – ee gae ol ma ye yo
Expensive – bi san yo
Yes – ne (Pronounced nay)
No – ah-ni yo
Toliet – hwa chang sil
Where? – oh di ya?
Where is the toliet? – hwa chang sil oh di ye yo?
I suggest learning the numbers too which will come helpful in shopping at non-tourist areas and so you have more leverage when bargaining otherwise the vendors gonna lol at you cause you're clearly new to Korea!
Korean BBQ Sam Gyeop Sal (Pork Belly). One of my all time favourite food to eat!
Now to the next section, shopping in Korea!
---
More from our Guide to Seoul, Korea 2013 Holiday:
---
Disclosure: Media Invitation. Korean familiarization tour with Korean Air & Korean Tourism Organization. Would you like to be featured on TheSmartLocal? Contact Us!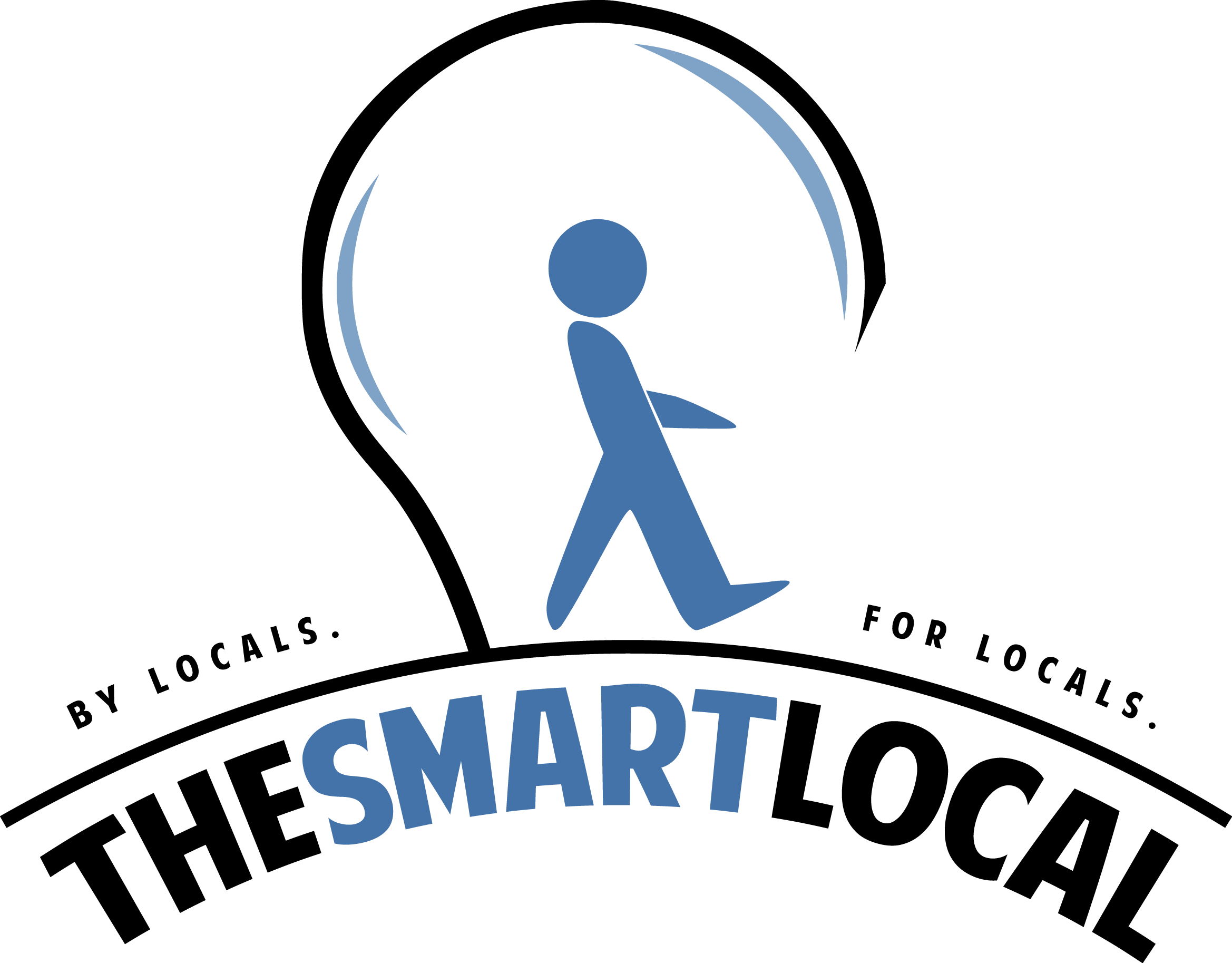 Drop us your email so you won't miss the latest news.