Guide to Shopping in Seoul, Korea
Move over Tokyo, South Korea has now become the fashion capital of Asia. At least for Singaporeans. The clothing, design and cultural trends all start here before spreading across Asia through dramas and music videos. Be sure to head to Seoul with an empty suitcase because you're going to need all the space you can get.
Each of the shopping districts in Seoul cater to very distinct types of shoppers. There are different districts for luxury goods, traditional wear, independent designers and massive all in one types. The layout for most of these shopping districts is one big main street with many small side streets branching out from it.
This guide will show a complete breakdown of the key shopping areas as well as the nearest subway stations so you know how to get there. If you need more essential information before heading to Korea, you can read our introductory guide here. This is part 2 of our 4 part guide to Seoul. Read the others at the end of this guide!
Also check out this highlights video I've made of our trip, with some popular bloggers from around South East Asia!
7 Top Shopping Areas in Seoul:

Insa-Dong
Samcheong-dong
Garosu-Gil
Hongdae
Namdaemun Market
Dongdaemun Market
Myeong-dong
1. Insa-Dong

The maps used here are from Korean Tourism Organization.
Subway Station: 50m from Exit #6, Anguk Station, Subway Line 3 or 150m walk from Exit #3, Jongno 3-ga (Line 1, 3 & 5)
Insa-Dong is known for being the street to get traditional Korean goods and craft like hanbok clothing, antiques, Korean tea and arts. Even Starbucks had to have its name written in Korean to fit in here.
Malaysian blogger Rebecca Saw tries the soft serve ice cream. Don't think too much lol.

Insa-Dong looks pretty in the day and night!
They have many restaurants where you can treat yourself to traditional Korean food in the alleys leading out from the main street.
We had 'Han Jeong Sik' here on our last day which is a traditional full course Korean meal that has its origins from banquets served in royal palaces. Its full of small side dishes, first cold then finishing off with warm food and soup and dessert. We must have had over 15 different dishes and thats actually normal!
2. Samcheong-dong
Subway Station: Walk 500m from Exit #1 towards Jeongdok Library from Anguk Station (Subway Line 3)
If you notice from the map Insa-Dong and Samcheong-dong share a common subway station – Anguk. From Insa-Dong you can take a 15 minute walk up north to Samcheong-dong. On the way there you will see some an area full of letters and street art like this.
Samcheong-dong reminds me of Singapore's Ann Siang Hill but with more chic restaurants and art galleries. It is very hilly so walking can be tiring. There are a lot independent cafes, art galleries and restaurants here with their own quirky designs. It's not as big as the other areas though.
3. Garosu-Gil
Subway Station: 800m walk from Exit #8, Sinsa (Subway Line 3)
Garosu (Tree-lined) – Gil (Street) literally means tree lined street when put together. Lined with beautiful Ginko Trees, its hands down the prettiest shopping area in Seoul. Also known as "Designer's Street", its a dream come true for fashionistas with all the quaint fashion stores and cafes that adorn the street.
It's like Haji Lane in Singapore but over 20 times the size. Over here you get to see hand made items and young Korean designers holding their own against mainstay international fashion labels like H&M. Philippines designer Tin Iglesias told me this was her favourite stop in Korea. No surprise since her blog is named "Fashion ate the world" lol!
A must visit area if you love fashion and are into original clothing from independent designers.
4. Hongdae
Subway Station: 500m walk from Exit #5, Hongik University Station (Subway Line 2)
Hongdae is a super unique enclave inspired by the nearby university Hongik, which is also the name of the nearest subway station. Its full name Hongik Daehakgyo is abbreviated to simply Hongdae and it has a very youthful indie vibe about it. Unlike the other areas, this district is actually bigger on entertainment than shopping. Most of the retail here cater to the trendy youth of Seoul.
Its where all the young trendy people hang out so expect lots of Bars, Clubs, KTVs, Cafes and Massages and other things the youth of today like. More on massages later because Korean Massages are very different from Singapore ones. They are enormous unisex chambers of fun and amazing hangout places. Hongdae also commonly holds street art festivals for indie bands and performances.
You will be shocked to see more than half the shops, bars and cafes remain open even at 2 am in the morning with heaps of people still on the street. The difference between night and day is remarkable. Because the next day I was looking to eat lunch here and the streets were completely empty. Everything was closed. I've not seen an enclave like this anywhere else in the world.
Hongdae was my favourite place to visit. You can also take a direct airport Limousine bus (6002) right to the airport from here, making it an ideal place to stay at in Seoul. Here is a picture of their version of Ice Kachang (patbingsu) that we had at dalsuda.
We stayed at Marigold Hotel while we were here. It has a fantastic location being on the outskirts of Hongdae itself. Breakfast here was bland but the room was spacious and came with get this – a double and single bed! They must really have party goers or groups of travellers in mind, also saw a hip Japanese film crew staying here. Here's a short video of my niece bouncing around the hotel room!
5. Namdeumun Market
Subway Station: Exit #5, 6, or 7 of Hoehyeon Station (Subway Line 4)
Known as Korean's National Treasure No. 1, Naedaemun is located just opposite the Southern Gate as pictured above which has been around since the beginnings of the Chosun dynasty – the last Korean dynasty.
This traditional market has existed for a similar time since the 14th century. It used to sell produce like crops and sundries but has changed over time to sell more modern day stuff from local produce to groceries to electronics and souvenirs.
Over here you can have really fresh meals along the road side. In its present incarnation, it feels a lot like a Korean Bugis Market to me + many street stores that sell local food. Although this area once had a rich history, most of it feels lost to me now. You still have to visit it though just to be in awe of the Southern Gate.
6. Dongdaemun Market
Subway Station: Exit #8 or #9, Dongdaemun Station (Subway Line 1 & 4)
Dongdaemun market unlike it's name sake is nothing like Namdeumun. It's more like an all in one shopping place in Seoul. It's the area with the most disparity of merchants, where you can get everything from cheap imitation goods to luxurious brands. Between all those shopping centres are road side food stalls and vendors.
One of the absolute must visits here in the day is Gwanjang Tradtional Market, which was Seoul's first market. It's a lot like the Singapore wet markets BUT it also has an incredible amount of thrift shops selling everything under the sun.
For the other shopping its best visited at night, young Korean girls like to hang out here with their friends. This area attracts wholesalers from all around Seoul and some only open up shop at midnight. This is one place where you need good insider knowledge to make the most out of it.
A friend told me she was brought to a place which the locals don't even know about which sells Hello Kitty stuff for $1 or something crazy. She's not a Hello Kitty fan but at that price its hard to resist. Nowadays Dongdaemum is really popular with foreigners and to get the most of this district would require a guide of its own.
7. Myeong-dong
Subway Station: Exit #6, Myeongdong Station (Subway Line 4)
This makes Orchard Road look like a heartland mall. It was by the far the most crowded of the shopping districts we've been to. Can you imagine over 1 million shoppers pass through this area everyday?
The two biggest department stores are Lotte and Shinsegae and its where you find all the big international brands and chains. This area is basically a never ending stream of shops and malls and there is plenty of good street food on sale here too like the famous 32cm ice cream that goes for 2,000 won ($2.50).
If you're serious about shopping Myeong-Dong is the must visit area while you're in Seoul, like what Orchard Road is to Singapore.
Skip Itaewon
Subway Station: Exit #1-4, of Itaewon Station (Subway Line 6)
Itaewon has trashy foreigner souvenir type stuff along the street with restaurants and shops that cater to the US soldiers and the foreign population in Seoul. You will find more Koreans who speak English here but I would not even give this place a visit. Skip it.
On our short obligatory trip here we had dinner at the only Korean BBQ place in Itaewon – "Busan Galbi". It was quite good!
Other places that may be worth a visit:
Shinchon, Yeosu and Ehwa Universities are known to be very trendy areas for young shoppers.

Gangame Station – There is an endless row of shops right in the subway station.

Other areas not featured:
Cheongdamdong Street in Gangnam sells Branded luxurious goods. However, I feel the best bit of Apgujeong is Garosu-Gil above.
I didn't like COEX Mall either – its a large underground shopping mall with Korea's biggest Aquarium but it reminded me too much of Singapore's Suntec City. Like why would you go to one gigantic mall when you have way more variety just going to Myeong-Dong?
In our next part of this series, we look at Beauty Treatments in Korea & Special Activities for K-Pop Lovers. Do leave your comments below too on what you think are the must visit places for shopping in Seoul!
More from our Guide to Seoul, Korea 2013 Holiday:
---
Disclosure: Media Invitation. Korean familiarization tour with Korean Air & Korean Tourism Organization. Would you like to be featured on TheSmartLocal? Contact Us!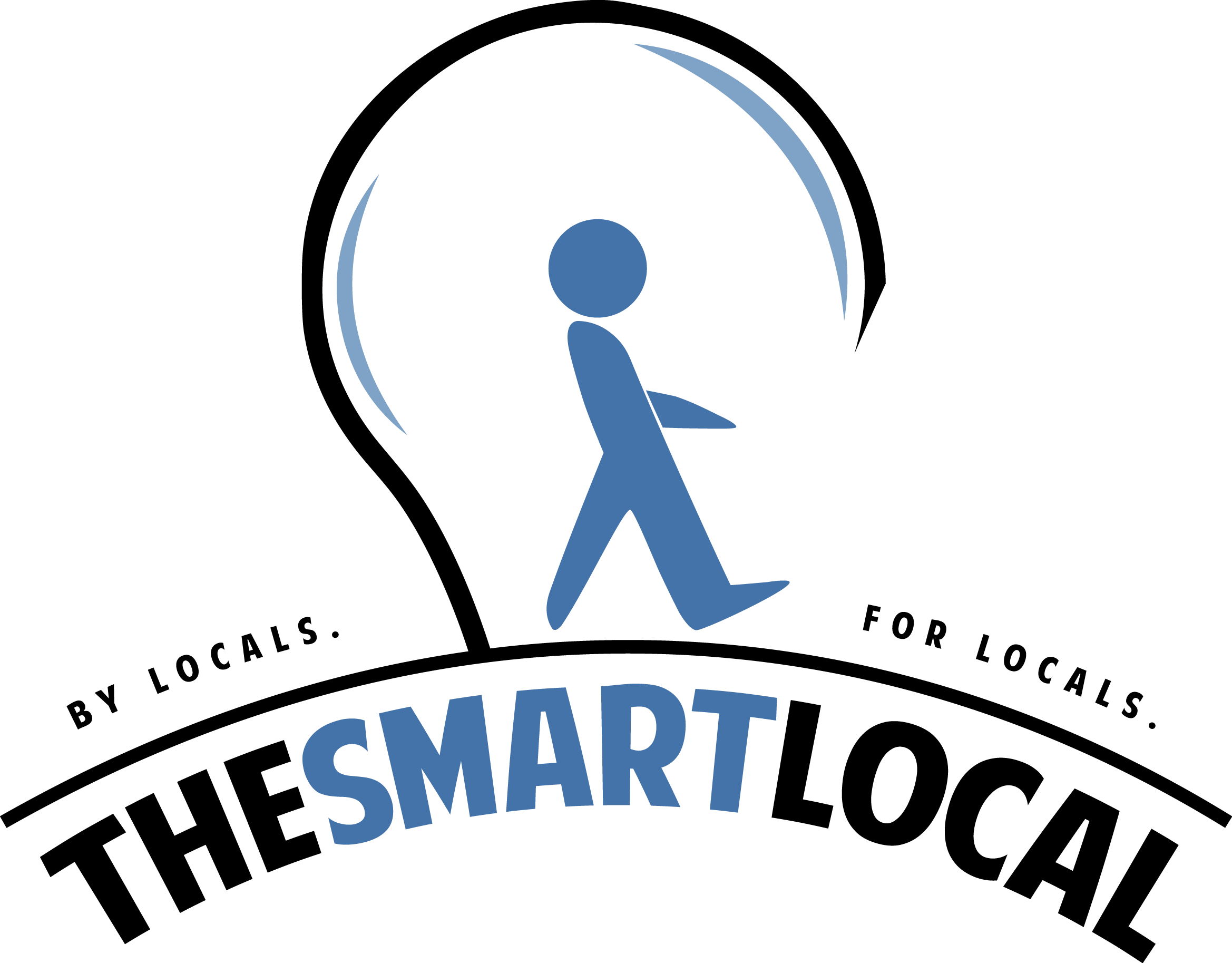 Drop us your email so you won't miss the latest news.