The life story of Hui Bon Hoa, fondly known as Uncle Hỏa
---
In the 19th and 20th century, Saigon was the regional center of French-driven fashion, arts, and architecture. Across Saigon was a plethora of buildings and hotels built after the timeless and elegant Gothic, neoclassic, and art deco styles. 
From Hotel Majestic to Từ Dũ Hospital, over 30,000 properties in prime locations were owned by Hui Bon Hoa (1845-1901), a Vietnamese businessman of Chinese descent. Aside from his larger-than-life wealth, Mr Hui Bon Hoa, popularly nicknamed Uncle Hỏa, is also renowned for his role in a famous urban legend surrounding his family – called The Ghost of the Hứa Family.
In this feature, we'll dive into the life story of Hui Bon Hoa, one of the richest men in Indochina in the 19th century.

The information in this article is drawn from the book Exploring Saigon-Chợ Lớn by Tim Doling published in 2019 and Wikipedia.
---
The humble beginnings of Hui Bon Hoa
---

Image credit: Lê Vĩnh Huy

Before delving into Hui Bon Hoa's life, we'd like to address some common complications about his name.

This man was of Chinese origin and his original name was Huỳnh Văn Hoa (黃文華), pronounced as Hui Bon Hoa in the Hokkien dialect.

After coming to Vietnam, he went by the name Hứa Bổn Hòa and chose "Hứa" as his family name in the Vietnamese language. For unknown reasons, local Vietnamese kept calling him Uncle Hỏa (Chú Hỏa) and this has become his most famous nickname until today.    
Uncle Hỏa was born into a Hokkien-speaking family in Xiamen, in the southeast part of Fujian province in China. He and his family immigrated to Saigon-Chợ Lớn in the late 19th century.
Most immigrants start their lives in a foreign land empty-handed, and Uncle Hỏa was no exception. 
Legend has it that he made a living working as a cardboard collector. One day, he struck gold after finding a bag of gold inside a worn-out sofa. Some have argued that his life changed after he spotted an ancient artifact while collecting cardboard.
However, Tim Doling, a researcher and the author of history book Exploring Saigon-Chợ Lớn cited a completely different story.
In his book, he wrote that Uncle Hỏa "came to Saigon in the late 19th century and began working for the Ogliastro company." With the support of business guru Antoine Ogliastro, Uncle Hỏa obtained French nationality in 1887 and tried his hand in the pawn businesses.
After major success, he ventured into real estate and instantly became a big name in the local circle of bigwigs.
Even until today, there's no precise answer as to how Uncle Hỏa had achieved, within a few decades, what take many people many years, or lives, to accomplish. 
However, his reportedly humble beginning as a cardboard collector has gone down in the city's history as one of the most famous "rags-to-riches" stories.
---
He owned over 30,000 properties in and outside Vietnam
---

Saigon in the early 20th century
Image credit: Ảnh Xưa

By the turn of the century, Uncle Hỏa ranked fourth in the list of the then-South Vietnam's richest men. As a famous saying went, "Nhất Sỹ, nhì Phương, tam Xường, tứ Hỏa". This means "First Huyện Sỹ (Empress Nam Phương's grandfather), second Đỗ Hữu Phương (governor of Chợ Lớn), third Bá Hộ Xường, or Lý Tường Quan, and fourth Uncle Hỏa."

Possessing strong business acumen, Uncle Hỏa became a very successful real estate developer. 

Most properties on the streets circling the now-Quách Thị Trang Roundabout were owned by Uncle Hỏa
Image credit: Tuổi Trẻ
Today, the area surrounding Bến Thành Market in District 1 is considered Saigon's most expensive commercial area.
When Uncle Hỏa received news that the local government would ground fill the canals surrounding the Eugène Cuniac zone, now known as the Quách Thị Trang Roundabout, he immediately bought the whole area.
Later on, the iconic Bến Thành Market was built in this zone, right across Uncle Hỏa's residence, and the Hứa family aggregated great wealth from leasing surrounding properties to retailers.

Uncle Hỏa developed and owned about 30,000 properties across the city, among which included groups of properties lining entire streets. 

The iconic Hotel Majestic was first built in the decadent art nouveau style with elegant curves
Image credit: Ảnh Xưa
Most of them were built in the art nouveau and art deco styles with an Asian twist, featuring vibrant colors, bold geometric designs, and ornate detailed work. 

The structure of the hotel was converted to art deco style featuring sharper angles in the 1950s
Image credit: Ảnh Xưa
Deftly designed and uniformly developed, the mansions, tenements, and apartment buildings that came to define how Saigon residents lived in the 19th and 20th century came from the Hứa family's real estate company.
Among the most famous properties owned by Uncle Hỏa's family that are still around today include Hotel Majestic, Ho Chi Minh City Fine Arts Museum, and the entirety of Phó Đức Chính Street's as well as Nguyễn Thái Bình Street's buildings. 

Image credit: Ảnh Xưa
He also owned plenty of real estate in China and Europe. 
---
Remarkable contributions to the city's development
---

Maternité Indochinoise, now Từ Dũ Hospital
Image credit: Flickr

Apart from being a successful businessman, Uncle Hỏa was also known as one of the biggest philanthropists in Saigon's history. Not only did he help enrich the city's image and expand its economy, but he also supported a plethora of education, technological, and healthcare efforts in his second homeland.
He gave away a large portion of his high-profile estates such as Từ Dũ Hospital, Saigon General Hospital, the Government Guest House, and Minh Đức Secondary School to the government for the good of the community. 

Phụng Sơn Pagoda
Image credit: @baojuan.wu
Albeit a devout Roman Catholic, Uncle Hỏa gave back to his prominently Buddhist community by building Chinese pagodas, such as Phụng Sơn Pagoda on Nguyễn Công Trứ Street in District 1 and various temples in District 5. 
In 1901, Uncle Hỏa visited China and passed away there at the age of 56. He was buried in Quanzhou, China.
After his death in 1901, the Hứa family's property empire continued to flourish under the management of his sons. Together, they sustained Uncle Hỏa's legacy by building beautiful landmarks that were both functional and filled with aesthetic qualities. 

A road named after Hui Bon Hoa in Nessa, Corse Island
Image credit: Wikipedia
In 1951, all of the descendants of the Hứa family left Saigon and settled down in France, and the family's real estate operations were also headquartered in Paris later on. After 1975, the residence of the Hứa family was converted into the Ho Chi Minh City Fine Arts Museum.

Because the Hứas are one of Vietnam's most prestigious and mysterious families, information about their whereabouts and activities are still sought after by local residents. 

Mdm Agnes Hui Bon Hoa, the great granddaughter of Uncle Hỏa, is now living in the Philippines.
Image credit: Thanh Niên

---
The ghost of the Hứa family
---

This urban legend was adapted into a movie in 1973 and became a sensation
Image credit: Nhạc Xưa

In the eyes of many, Uncle Hỏa led a remarkable life of astounding prosperity, admiration, and contentment. However, a famous Saigon urban legend might suggest otherwise. 
Since this feature is dedicated to portraying Uncle Hỏa's life, it would be unfair if we don't include a popular account, though unverified, in which he was reportedly a part of.  

Image credit: Lê Vĩnh Huy
According to many documents, Uncle Hỏa had three sons, including Huỳnh Trọng Huấn (Tang Huon Hui Bon Hoa), Huỳnh Trọng Tán (Tang Chanh Hui Bon Hoa), and Huỳnh Trọng Bình (Tang Phien Hui Bon Hoa). 
Meanwhile, a famous urban legend claimed that Uncle Hỏa had a daughter called Hứa Tiểu Lan. When she was a teenager, she reportedly contracted leprosy and Uncle Hỏa hid her in the top floor of the family residence in Phó Đức Chính Street. 

The mansion of the Hứa family in Saigon
Image credit: @thlinh96
After her death, some passers-by claimed to see a shadowy figure gliding by the corridors or standing by the windows. That was when rumors about Uncle Hỏa's mansion being haunted by his dead daughter began and spread like wildfire. 
However, there are also rumors about Hứa Tiểu Lan dying in the Hứa family's mansion in Long Hải, Vũng Tàu, instead of the one in Saigon.  
To figure out where exactly this girl died, countless ghost hunters have been exploring both the mansions in Saigon and Vũng Tàu to find traces of this mysterious girl. Many have even recorded themselves conducting a seance on a ouija board in the Vũng Tàu mansion to evoke the spirit of Uncle Hỏa's daughter.

Uncle Hỏa's mansion in Long Hải, Vũng Tàu has remained abandoned for many years
Image credit: Vietnamnet
The abandonment and ramshackle conditions of the Hứa family's opulent Vũng Tàu mansion adds to the conviction that this property is really haunted and probably where the girl took her last breath. 
A century has passed since this legend first started, but it's still piquing local ghost hunters' curiosity and prompting them to go on a paranormal search for Uncle Hỏa's daughter. 
Here are our two cents' worth to excited ghost hunters who can't get this urban legend off your minds: be careful what you ask for! 
If you don't know what to do next after successfully evoking a spirit, don't do it.
---
The Chinese community in Vietnam has made great contributions to our economy and culture
---
The Chinese community of the Ming Dynasty arrived in Saigon from the late 17th century and saw this city as a promise of refuge and opportunity. Over the past 4 centuries, this community has brought many patriots and businessmen who have made enormous contributions to Vietnam's economy and culture.
Uncle Hỏa is a prime example of how an immigrant can break through, rise through the ranks, and become a key player in the development of their new hometown. 
Also check out:
---
Cover image adapted from: Lê Vĩnh Huy, Kỷ Lục, and Nhạc Xưa 
Enjoying The Smart Local Vietnam? Follow us on Facebook, Telegram, Instagram, and LinkedIn for more stories like this. If you have a story to share, email us at pressvn@thesmartlocal.com.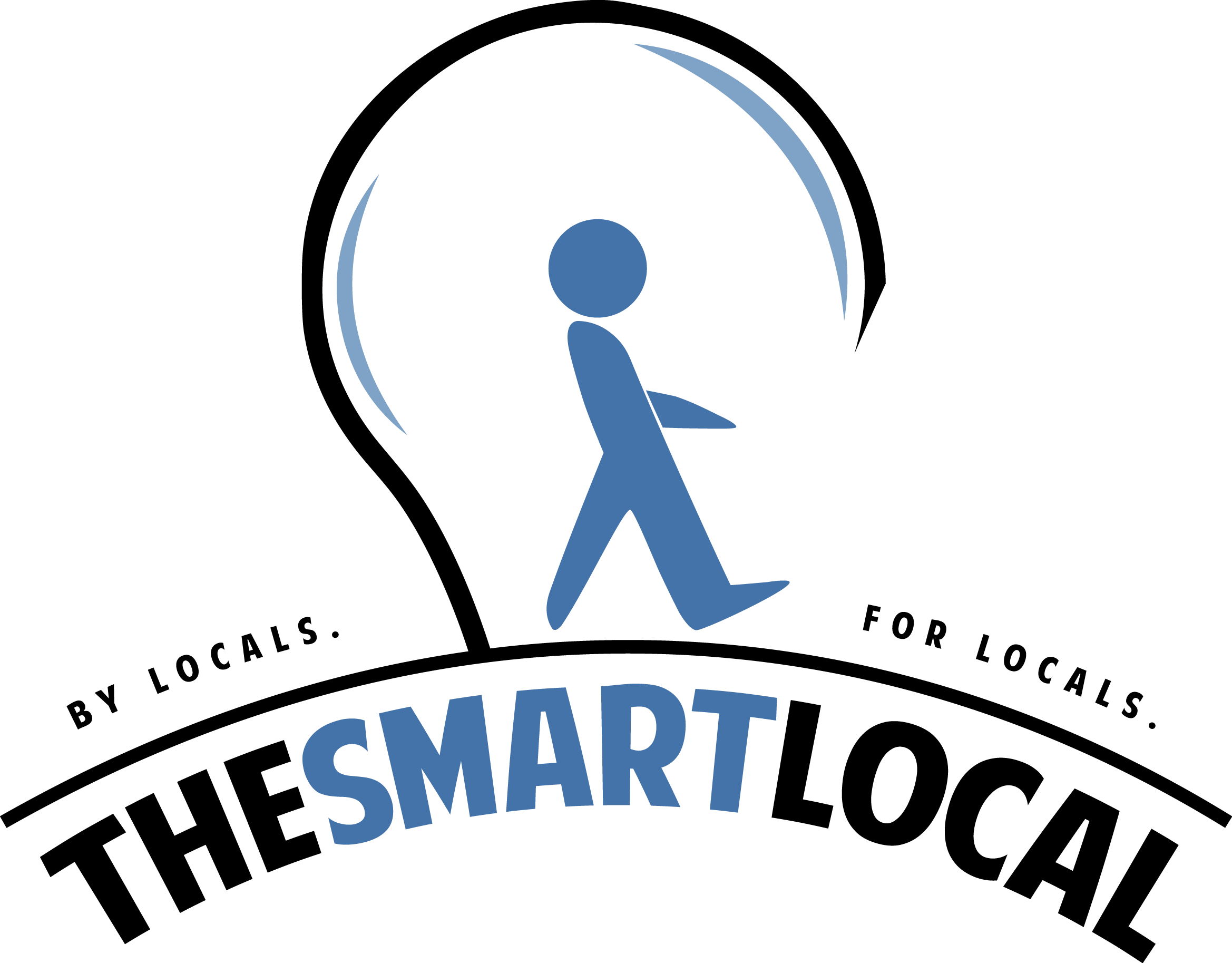 Drop us your email so you won't miss the latest news.