Professor Hoàng Tụy's inspiring journey in search of knowledge
---
"At age 15, I quit school for one year because I had respiratory problems and was partially paralyzed," said Professor Hoàng Tụy in an interview with Professor Koblitz for The Mathematical Intelligencer magazine in 1990.
This man, despite his challenging physical conditions and the Vietnam War, rose above his challenge and became a math professor. In the spirit of Vietnam's National Day, we'd like to bring you an inspiring story of the man who helped create Vietnam's modern math system.
This is the life story of Professor Hoàng Tụy, a distinguished Vietnamese mathematician and one of the most recognized scientists of the 20th century.  
Professor Hoàng Tụy's original story can be found in his book Xin Được Nói Thẳng, or Let's Speak Truth (2019). Here it has been adapted and edited for brevity and clarity.
---
He grew up in a family of patriots
---

Hoàng Tụy (center)
Image adapted from: Đại học Quốc gia Hà Nội VNU
Hoàng Tụy was born in 1927 in Điện Bàn, Quảng Nam. Even though he was from an aristocratic family during the Nguyễn dynasty, he grew up in poverty. His family members, most of whom were mandarins and governors, were known to have led a life of humility and integrity.
His uncle was Hoàng Diệu, the governor of Hanoi and the most famous patriot of his time.
At the age of 4, his father died, and the pressure of raising a family of seven kids fell on his mother. 
As the wars between revolutionists and French colonists became more intense, his siblings were fired from their jobs for refusing to serve the colonial government.

Image adapted from: Đại học Quốc gia Hà Nội VNU
Since young, he had developed an interest in mathematics.
However, his studies were constantly interrupted by his chronic ailments.
At the age of 15, his respiratory condition worsened and left his limbs paralyzed. Thankfully, he was cured 3 months later after acupuncture treatment and taking eastern medicines.
During his homebound period of time, he studied math all by himself.
---
His self-study skills helped him excel and graduate early
---

Hoàng Tụy (third one from the left, front row)
Image adapted from: Đại học Quốc gia Hà Nội VNU
Obviously, his self-study skills and passion for knowledge paid off big time.
After returning to school, he excelled in his academic performance and even graduated one year earlier compared to his peers. During this time, he planned to go to Hanoi to pursue his higher education in math and gave summer tuition to earn money.
In late 1946, he went all the way to Hanoi, only to find that all schools had been closed as Hanoi fell into the hands of French colonists. 
As his college dream fell apart, he used the rest of his college fees to buy math books and returned to his hometown. 

Image adapted from: CAND
Fortunately, opportunities are still reserved for those who are prepared.
---
A 1,000KM journey for math lessons
---

Mathematician Lê Văn Thiêm
Image adapted from: Quê Hương
At the age of 24, he received life-changing news while working as a teacher in Quảng Ngãi.
Professor Lê Văn Thiêm, his favorite mathematician, would return to Vietnam from France and open an advanced math class in the north.
Even though Hoàng Tụy was a married man by then, the sound of learning math still set his heart on fire.
Without hesitation, he packed a bag of books, rice, and a cooking pot. That was quite a modest set of belongings for a long journey that spanned 1,000KM and that would require months to complete.

The Trường Sơn mountains
Image credit: Biên Phòng
Major parts of his voyage were through the Trường Sơn mountains, which are known for their lethal waters and rugged wilderness. From Thừa Thiên to Quảng Trị to Quảng Bình, his journey was filled with bombing encounters, malaria, and wild animals. During mealtime, he would cook rice inside a cave.
After 3 months of trekking across Vietnam's most dangerous mountains, he completed his journey and reached his destination.
However, fate didn't give him an easy win.
He found out that the advanced class spearheaded by his favorite professor would not open. Nonetheless, another door opened for him as he was sent to Guangxi, China to study math. 

Hoàng Tụy with L.V.Kantorovich, one of the world's leading professors in mathematical economics
Image credit: Người Lao Động
6 years later, the rudimentary government of then-North Vietnam sent him to the Soviet Union for higher education in mathematics. Within only 2 years, he studied Russian all by himself and received a PhD in math from the Moscow State University.

Image credit: Người Lao Động
After graduating from one of the world's most prestigious universities, he returned to Hanoi to teach mathematics. Aside from teaching, he was also responsible for developing Vietnam's Institute of Mathematics where he trained a new generation of mathematicians and teachers. 
He and his favorite professor, Lê Văn Thiêm, who then became his colleague, were credited with founding Vietnam's modern math system.

Image credit: Người Lao Động
---
The founding father of Global Optimization
---

Image credit: Báo Tin Tức
In 1964, he gained global recognition after his groundbreaking invention, Tụy's Cut, a tour de force that marked the birth of Global Optimization – a branch of applied mathematics and numerical analysis.
This accomplishment, after being published in renowned scientific journals, made him a world-class scientist and professor.
He was also the author of the Tuy-type algorithm and Tuy's inconsistency theorem.

Image credit: Đảng Bộ Đà Nẵng
During his lifetime, he published over 170 journals and articles, most of which were published in international magazines and forums such as Mathematical Programming and Nonlinear Analysis Forum. 

Professor Hoàng Tụy in Sweden
Image credit: Tạp Chí Tia Sáng
In 2011, he received the Constantin Carathéodory Prize for his pioneering work in Global Optimization.
---
He was not afraid to speak his mind
---

Image credit: Người Lao Động
For an intellectual widely respected and someone working in the teaching profession, he was more outspoken than most people expected.
He pointed out the disadvantages of the education system at the time, such as low pay for teachers, outdated curriculum, and lack of opportunities.
He proposed changes and faced a lot of backlash. Despite being misunderstood, he refused to stop. In his late 80s, he was still pitching changes to the education system.
In his book, Hoàng Tụy wrote, "An outdated education system will stymie our growth." 
On 14th July 2019, he passed away at age 92.
---
An epitome of courage and passion
---
Even though he has passed away, the legacy that Professor Hoàng Tụy has left behind is larger than life. 
Not only has his tireless pursuit of knowledge against all odds inspired many, but his unwavering dedication to develop and prosper our education system will continue to be an example among those in the teaching profession. 
Also check out:
---
Cover image adapted from: CAND, Đại học Quốc gia Hà Nội VNU, and Người Lao Động
Enjoying The Smart Local Vietnam? Follow us on Facebook, Telegram, Instagram, and LinkedIn for more stories like this. If you have a story to share, email us at pressvn@thesmartlocal.com.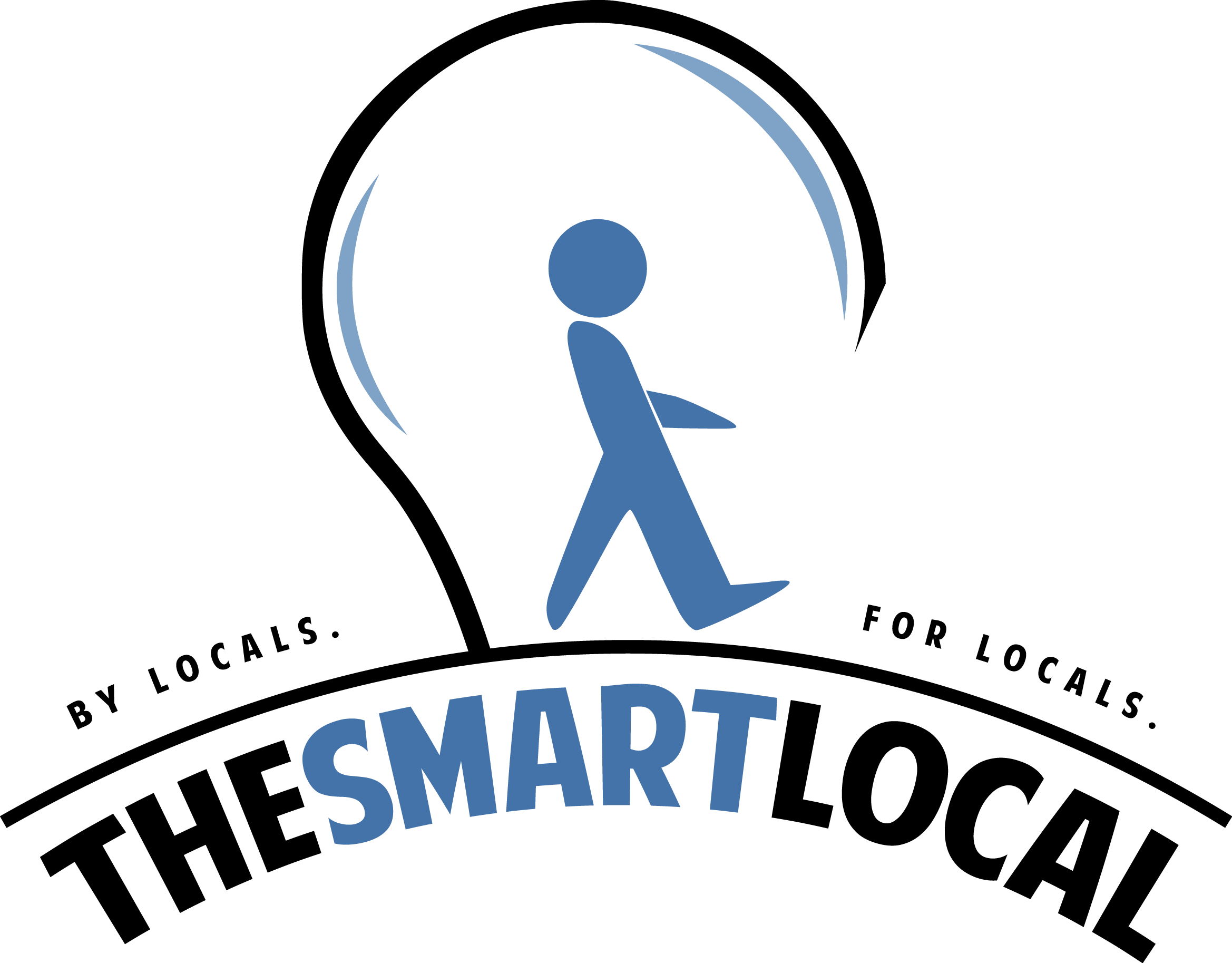 Drop us your email so you won't miss the latest news.