Ghost stories about the reportedly haunted Thuận Kiều Plaza
---
No sleepover or campfire is truly fulfilling without a good scare by telling stories about local haunted places. Even when we are cooped up in our own homes due to Covid-19, we can still use a thrilling scare to jazz up our lonely evenings. 
And what better time is there than the ghost month, which has finally arrived, to revisit the creepy memories of one of Saigon's most iconic buildings – Thuận Kiều Plaza?
Keep scrolling for a variety of spooky stories from netizens revolving around Thuận Kiều Plaza, one of Saigon's scariest places.
---
Story No.1 – meeting a dead vendor
---

Image credit: Vô Vàn Kiến Thức
When I was in junior high school, I went to Thuận Kiều Plaza with my 2 other friends. As we walked past a store selling ceramics and chinaware, we saw an old woman whose hair was all grey. 
She asked, "Come on in! What would you like to buy?"
However, none of us had money so we walked away. 
After a few rounds touring the place, we returned to the same spot.
To our surprise, the store was totally closed. It was even thick with spider webs and pasted with some amulets, as if it had been abandoned for a long time.
Some uncles at the stores nearby told us that the owner of that ceramic store had died a few months ago. Because of financial stress, she took her own life by drinking a bottle of pesticide.
However, her spirit still lingered in her shop because she was still determined to do business and earn money.
There were some other guests who checked into the shop without knowing that it no longer existed and even bought some ceramic vases. After going home, they found that it was just a pile of mud with fragments of bones. – Quách Phúc, then a visitor at Thuận Kiều Plaza

Image credit: Trần Thanh Thanh
---
Story No.2 – the stubborn safety box
---

Image credit: Thế giới Tâm Linh – Phuket
I heard this story from someone else, but it was verified by my former manager and a team leader.
It was around noon and there were no customers at the shop at all. The staff were planning to withdraw cash from its safety box and bring it to the bank.
However, the team leader couldn't open the box even though he had typed in the accurate passcode.

Image credit: Tính Tiền Nhanh
He even video called another manager who was on maternity leave to help with opening the safety box, but to no avail.
She advised the team leader to burn some incense sticks and pray to the unseen forces to open the safety box. He followed her advice.
After praying, he typed in the same passcode that he'd used and the safety box opened this time. 
This incident was also witnessed by our cashier. – Lương Gia Hân, a former staff member at Thuận Kiều Plaza

Image credit: Trần Thanh Thanh
---
Story No. 3 – a VIP customer from the afterlife
---

Image credit: Thế giới Tâm Linh – Phuket
During lunch break, I visited my friend who was working in a theater inside Thuận Kiều Plaza. Since there were no audience members then, we chatted with each other. 
Suddenly, I felt chills down my spine.
After my friend went to the restroom, I saw a lady come over to buy a theater ticket for the play Ngẫm Kiều.

Ngẫm Kiều is a theatrical adaptation of The Tale of Kiều, an epic poem by Vietnamese poet Nguyễn Du.
Image adapted from: Thể Thao Ngày Nay

I was startled.
I had been looking at my phone for like 4 seconds. The moment I looked up, I suddenly saw this lady. How could she just turn up without making any sounds? 
After that, my friend returned and sold her a ticket. We told each other that we felt so many chills even when the aircon was not on. All of a sudden, I felt the need to do some checking.
"Why don't you check the cash that the lady gave you just now?" I said.
My friend opened the drawer to check the money and let out a scream. 

An actual theater ticket. For illustration purposes only.
Image credit: Báo Vĩnh Long
The VND500,000 bill that my friend received from the ticket buyer turned out to be hell money, which is a kind of joss paper in dollar notes used to burn offerings for the dead. That was a shock, because both of us saw very clearly that it looked like authentic money when the lady handed it to us.
"This is the second time that I've seen something like this," my friend said. 
After that, I decided to burn the notes and my friend eliminated the whole row of seats where the ghostly guest had bought the ticket for from the sales system, so as to not let anyone else sit there during the play. 

Image for illustration purposes only
Image credit: VnExpress
We treated the situation as if the lady had bought the entire row for herself.

Image adapted from: Thế giới Tâm Linh – Phuket
– Anonymous Internet user, a friend of an employee at Thuận Kiều Plaza. This story was shared on Thế giới Tâm Linh – Phuket.
This Internet user is also the OP of the next story.
---
Story No. 4 – the person floating on the ground
---

Image for illustration purposes only
Image adapted from: Pexels/Zain Ali
Once, my friend asked me to come over to her Thuận Kiều Plaza workplace to help her sell tickets because she was busy examining the stage. 
It was around 2PM.
As I was busy playing with my phone, I heard someone knocking on the door of the ticket booth. I looked up and saw nobody. I looked around and spotted a person standing at the opposite end of the escalator, and a restaurant nearby. 
To my horror, that person's feet were not on the ground.
I was so frightened that I stooped down to hide myself. When I looked up, that person wasn't there anymore.
I decided to call my friend and asked her to come down to the booth.

Image adapted from: Thế giới Tâm Linh – Phuket
---
Story No. 5 – who was in the elevator?
---

Image for illustration purposes only
Image credit: Pexels/Quentin Ecrepont

Three or four years ago, my friend and I ventured into Thuận Kiều Plaza out of curiosity. We checked in at 2-3PM amid broad daylight.
There were a few stalls in the commercial center. As we ascended towards the 1st level, we saw that most of the stalls were closed and the light was creepily white. The ceiling was also very low so it felt pretty stuffy in there. I told my friend to take snapshots of the place.
The passage was long and completely empty. We climbed a staircase to go up. 

Image credit: Vô Vàn Kiến Thức
On level 2, there was an escalator but it wasn't working. We saw a staircase that offered access to the top of the building. In front of it was a glowing red altar. 
As we were walking, we bumped into a security guard and were terrified. 
He advised us to get back to the ground floor because the sun was setting soon.
"If you see anything spooky, keep walking and don't look back," the security guard added.
We heeded his advice and tried to find a way out. We couldn't remember which staircase that we had used to get there.

Image for illustration purposes only
Image credit: Pexels/paul
The passage was too long, so we took a random staircase that led us to a floor that had elevators. We saw about three or four elevators, but all of them were blocked by wardrobes and sandbags. 
I checked my watch and it was around 4-5PM. The vibe started to get very creepy. We rushed around looking for exits but we couldn't find any. 
At that moment, my friend pointed me to one elevator. Its display panel showed a red arrow, signifying that someone was using it to come down. 

Image for illustration purposes only
Image adapted from: Pexels / Martin Péchy
However, that elevator was being blocked with sandbags. 
The signage showed that whoever was standing in that elevator was only 10 levels above us. 
My friend and I entered panic mode and ran as fast as we could away from the elevator. As we came to the end of the passage, we spotted a staircase and just kept running down it until we reached the ground floor. 
After reaching home, I checked the photos that my friend had taken at the plaza. One third of the photos were flawed, and I was positive that my phone was in working order. I was so scared that I deleted all of them. – Thiên Lê, a random adventurer. 

Image adapted from: Thế giới Tâm Linh – Phuket
---
Story No. 6 – the boy who died in the elevator
---

Image credit: Thế giới Tâm Linh – Phuket
This story was shared to me by a friend of mine, whose aunt happened to live at Thuận Kiều Plaza. On level 17, a boy had once died in a lift. After the first 100 days of his death, the residents on level 17 often heard the sound of someone sobbing and, from time to time, a hand tapping on the elevator. These sounds often occured after 11PM.
As time passed, my friend's aunt no longer heard anyone talking about these strange sounds.
However, after a while, she started seeing residents on other levels stop by level 17 to place some candy or biscuits at the elevator. 
An elderly neighbor told the aunt that he had once seen a shadowy figure standing near the elevator at 6PM for about 2 days after the boy's parents had left the building. – Hà Vy Nè, friend of someone whose aunt lived in Thuận Kiều Plaza

Image adapted from: Thế giới Tâm Linh – Phuket
---
Ghost stories about Thuận Kiều Plaza
---
Even until today, there's no compelling explanation for the haunting emptiness at Thuận Kiều Plaza, Saigon's first modern residential complex that sits in a very prime location. 
As ominous as Thuận Kiều Plaza's history is, it has now become a Covid-19 facility where hundreds of patients are treated. Hopefully, the long-anticipated presence of human beings will give Thuận Kiều Plaza a new lease of life and restore the place to its former glory.
For the time being, let's just treat these stories as a source of information and inspiration to enrich our knowledge about the history of the city.
Also check out:
---
Cover image adapted from: Quentin Ecrepont, Pexels / Kelly Lacy, and Thể Thao Ngày Nay

Enjoying The Smart Local Vietnam? Follow us on Facebook, Telegram, Instagram, and LinkedIn for more stories like this. If you have a story to share, email us at pressvn@thesmartlocal.com.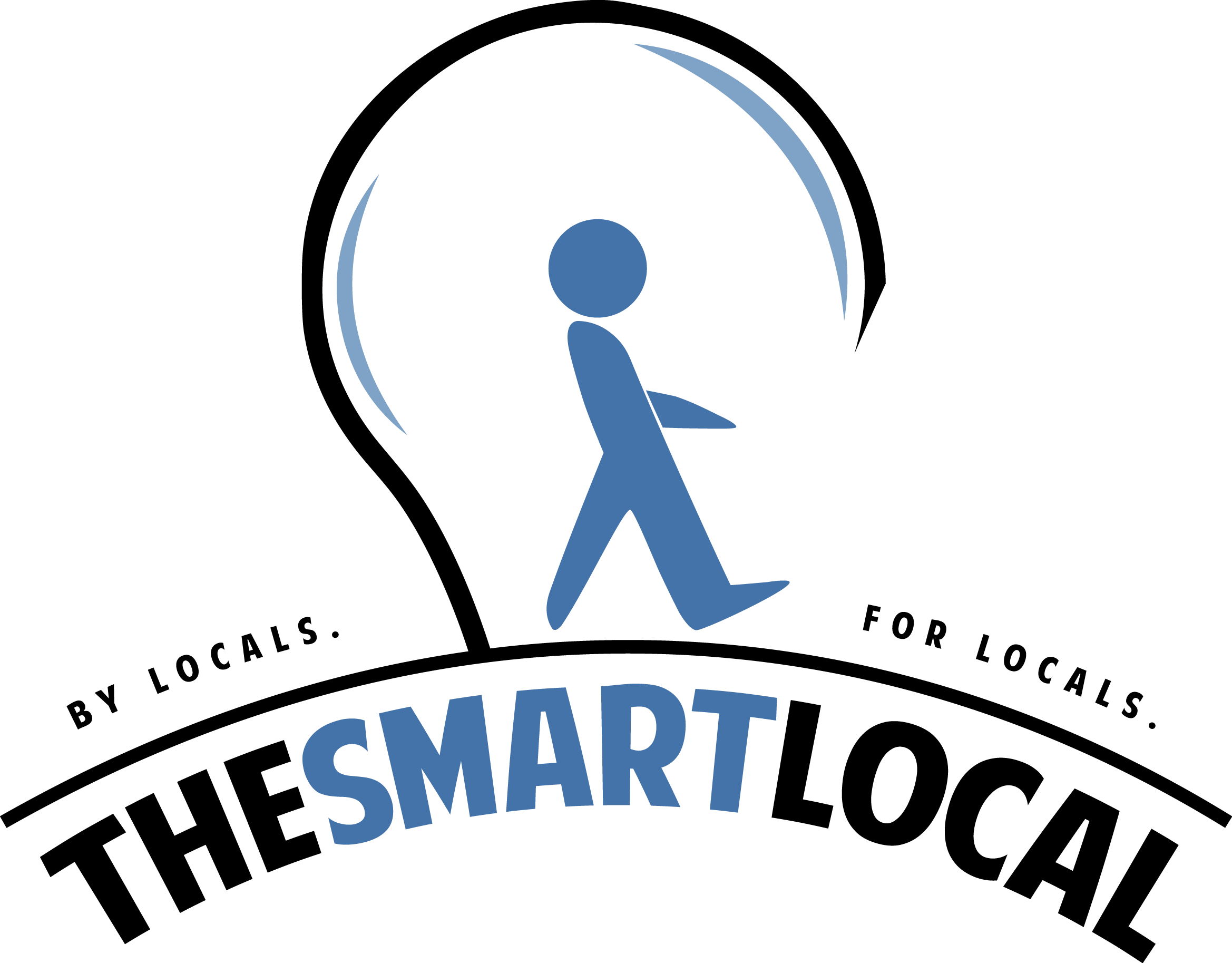 Drop us your email so you won't miss the latest news.