Coach Park Hang-seo facts
---
Park Hang-seo, a South Korean citizen, is one of the most influential football coaches in Vietnam's history, leading the national football team to record-breaking victories. 
From finishing 2nd in the 2018 AFC U-23 Championship, and winning the AFF Championship: 2018, to sealing the long-anticipated championship title at the 2019 SEA Games, Park Hang-seo has proved to the world that Vietnam's football team is a force to be reckoned with.
Here are some interesting facts about Park Hang-seo, the man behind the success and trophies of the Vietnam National Football Team. 
---
1. Park Hang-seo didn't major in football
---

Image credit: The Thao 247

One thing that Park Hang-seo has in common with legendary Portuguese coach José Mourinho is that he didn't have a professional education in football.


Image credit: The Thao 247 
While attending Hanyang University, he didn't major in sports, reports Bong Da 24h. Nonetheless, he excelled as an amateur football player and was scouted into the national football team for the Under-20 squad in 1978.
---
2. He had a rough time before moving to Vietnam
---

Guus Hiddink and Park Hang-seo
Image credit: Lao Dong
During his coaching career in South Korea, Park Hang-seo had achieved major success.  In the 2002 FIFA World Cup, he was the assistant of Guus Hiddink, manager of South Korea in the 2002 FIFA World Cup tournament. He also helped his football teams achieve great results in the K-League Challenge some years later.
Nonetheless, his career plunged to some low points a few years before he moved to Vietnam.  In fact, he had to search for job opportunities in mainland China.
He left Gyeongnam FC in 2007 due to an internal conflict, and resigned because of his team – Chunnam Dragons' poor performances in 2010. He tried to connect with representatives in China with the hope of pursuing a coaching career there, but didn't succeed.

Image credit: Thanh Nien

Humbled by his multiple failures in the past, Coach Park once told VTV, "Vanity and fame will eventually vanish into smoke some day. That's why I never contemplate on past glory."
---
3. His wife changed his mind about Southeast Asia
---

Mrs Park watching her husband on the pitch
Image credit: Saostar
Seeing her husband obsessing over his China endeavors, Mr Park's wife, Choi Sang-a, who comes across as a meek and domestic housewife, was determined to change his mind.
She asked him why he didn't consider an alternative location for his coaching future – for instance, Southeast Asia. However, Mr Park rejected the idea because he was not familiar with the football scene there.

Image credit: 2sao
According to Mr Park, his wife said, "Your dream is to coach beyond the borders of South Korea. Since you're already advanced in years now, let's see this as the final challenge in your career and go."
She even gave him the contact of a savvy football middle-man named Lee Dong-jun. He was familiar with the Southeast Asian region and could help him land a job there.

To make sure that he gave Southeast Asia a shot, she gave him the phone and made him call Mr Lee on the spot. 
---
4. His job offer exceeded his wildest imagination
---

Image credit: Dai Doan Ket
After speaking with the only contact he had in Southeast Asia's football arena, Coach Park never heard from Mr Lee again until 1 year later.
This time, Mr Lee called Mr. Park and asked if he was willing to coach the Vietnamese national football team. Needless to say, Mr Park was shocked by the offer. He was simply looking for a coaching job in a small-scale club, not a country's largest football team.
Knowing nothing about Vietnam's football, Mr. Park was overwhelmed with anxiety in the beginning. His fears intensified after finding out that no foreign football coach who had come to Vietnam had lasted over 8 months. 

Image credit: Bóng Đá 24h
While he was still hesitating, Doan Nguyen Duc, Vietnam's most famous football manager and founder of Hoang Anh Gia Lai – Arsenal JMG Academy, visited him in South Korea a few days later.

Park Hang-seo in his 1st contract signing with the Vietnam Football Federation in 2017
Image credit: Dan Tri
With his passion for Vietnam's football, Doan Nguyen Duc convinced Mr Park to sign the coaching agreement in October 2017. 

Image credit: Lao Dong
Nonetheless, the man who later became Vietnam's most famous football hero set the goal of surviving in the country for just 1 year.

Park Hang-seo in his contract extending ceremony in 2019
Image credit: Vietnamnet
Obviously, he more than met his goal, for his achievements had outlived his expectations. His pre-eminence in teaching, inspiring, and devising strategies has brought Vietnam unprecedented results on the global football pitches.
For this reason, his coaching contract was renewed on 7th November 2019. 
---
5. He prays on matchdays
---

Image credit: Oneway.vn
Unbeknownst to many, Coach Park is a devout Methodist Christian who joins weekly church services in Hanoi. He is also among the very few coaches of Vietnam football teams who pray in public places, before and during matches.

Image credit: Cong Giao Viet Nam
When he first joined the Vietnamese national football team, the sight of him praying with eyes closed was often mistaken as an act of dozing off. There was a time when local press even dubbed him "Mr Sleeper".

Image credit: Cong Giao Viet Nam
Upon learning that he is religious, many Vietnam-based Catholic and Christian websites have published devotionals and articles about his inspirational journey.
---
6. "Coach Terminator"
---

Coach Indra Sjafri lost his job after Indonesia's team lost the championship to Vietnam at the 30th SEA Games in 2019
Image credit: Web The Thao

Coach Park's victories didn't just bring joy to local football fans. With them often came the termination of employment for his opponents – many of whom were notable football coaches.

After losing critical games to Park Hang-seo's football team, coaches including Bert van Marwijk, Sirisak Yodyadthai, and Indra Sjafri were fired in the aftermath.
His former manager, Guus Hiddink, also lost his job after the U23 Vietnam Team defeated his team,U23 China, 2-0. 

Park Hang-seo and Guus Hiddink
Image credit: Web The Thao
Speaking of the situation, Park Hang-seo said that he had remarkable respect for Guus Hiddink and saw him as a teacher.  
Because of his impressive record of making his rival coaches sacked, he was given the nickname "Coach Terminator" by local football fans.
---
7. His influence helped Vietnam's tourism sector prosper
---

Image credit: Ngoi Sao
Park Hang-seo started attracting media attention back home in 2018 when he had become a national phenomenon in Vietnam. Seoul Broadcasting System (SBS), the national South Korean television network, even made a documentary about him.
For this reason, a large majority of South Koreans grew interested in visiting Vietnam. 

KBS giving Mr Park a campaign medal
Image credit: Lao Dong
In 2018, Vietnam recorded a record-high number of 3.4 million visitors from South Korea, making up over a quarter of total international arrivals. In the 1st half of 2019, Vietnam saw 1.11 million visitors from South Korea, up 24.1% compared to the previous year. 
Coach Park must have been thrilled to know that he birthed the Vietnamese Wave and contributed to the regional popularity of Vietnam as a tourist destination.
---
8. The South Korean government changed the rules because of him
---

The Vietnamese national football team's homecoming after placing 2nd in the 2018 AFC U23 Championship
Image credit: VnExpress
In every match played by the Vietnamese national football team, the South Korean flag is often seen raised alongside Vietnamese flag in honor of Mr Park's nationality. We often spot the flag flying high at nationwide victory celebrations too.

Park Hang-seo, a South Korean citizen, is one of Vietnam's most influential figures
Image credit: Ngoi Sao
Park Hang-seo's influence on the football pitch soon caught the eyes of people in high places, including the President of South Korea himself – on behalf of the highest echelons of the government.
Impressed by Vietnamese people's love for Coach Park, South Korean President Moon Jae-in announced a 5-year visa (C-3) to Vietnamese citizens from Hanoi, Saigon, and Danang making short-term visits to South Korea.
According to the policy, these citizens can apply for multiple entry visas to South Korea with a period of up to 30 days for 5 years, with an unlimited number of exits. 
This announcement was made on 26th November 2018 and became effective on 3rd December 2018. 

Park Hang-seo and South Korean President Moon Jae-in
Image credit: Lao Dong
This change in visa rules is a historic one. Vietnam was the first country in Southeast Asia to be offered this visa deal.
---
9. He's extremely meticulous
---

Caption says, "I think Duc is wearing Vietnamese flag the wrong way."
Image credit: YAN
Mr Park is known to have a sharp eye for detail, on and off the field. However, it was not until a recent incident that his meticulousness caused waves on the Internet.
On 26th May, a clip surfaced on social media showing Mr Park scolding his footballer for wearing his face mask upside down. Every footballer's face mask was imprinted with the image of the Vietnamese flag, and Mr Park thought that the star was rotated.



Image credit: YAN
However, after pulling the mask off footballer Hoang Duc's face, Mr Park realized that he was mistaken and made an apologetic gesture.
He went as far as checking everyone's face to make sure that their masks were worn right and that the star of the Vietnamese flag was where it should be.
His actions have won the hearts of many netizens, who praised him for his appreciation of the country that he was representing.  
---
10. King of memes
---

Image credit: Aseanfootball

If Coach Park uses the Internet and is able to read Vietnamese, he would be amazed to find that he's the inspiration of various memes that have gone viral. 

Image credit: Sang Đoàn
Coach Park doesn't only fascinate football fans with his ingenious tactics, but also his facial expressions and reactions – they constantly trend on social media in the form of comics and memes.

Caption: "I can't turn summer into winter, but I can turn tonight into a storm." 
Image credit: 24h 
In this adorable chibi meme of Coach Park, the caption makes a reference to "storming" or "đi bão" – referring to local fans' post-match celebrations as they take to the streets with flags and chant victory slogans.
From photoshopped images of his iconic expressions to anime posters, Park Hang-seo memes come in all shapes and sizes.   

Park Hang-seo fans celebrate Vietnam's Teacher's Day in this celebratory drawing
Image credit: Bong Da 
---
Understanding Park Hang-seo
---
Many rival coaches whose teams have competed with Team Vietnam have claimed that they had researched Park Hang-seo's tactics thoroughly and understand his Achilles' heel. And yet, most of them ended up seeing Coach Park's football team winning, playing better, and going higher.
The games that the Vietnamese national football team have won go to show that Park Hang-seo's leadership triumphs were no fluke, but a result of genuine talents and perseverance.
We wish him all the best in his efforts to take our national team higher on the global stage.
Also check out:
---
Cover image adapted from: Bao Da Nang and The Thao 247 
Enjoying The Smart Local Vietnam? Follow us on Facebook, Instagram, and LinkedIn for more stories like this.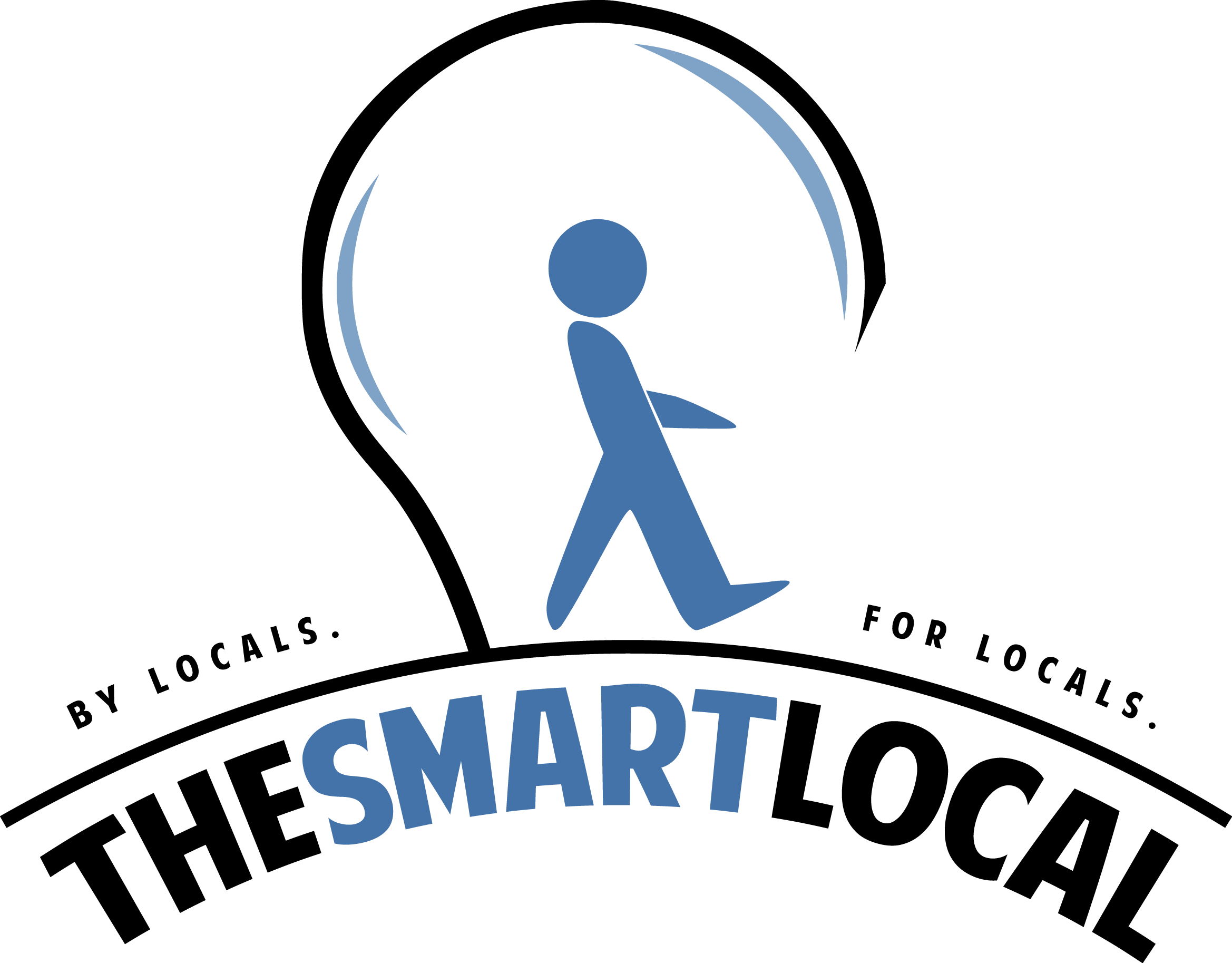 Drop us your email so you won't miss the latest news.