Unique SingapoRediscovers tours
---
Travelling might have taken the backseat for a while now, but that doesn't mean that we should nua in our PJs on our off days and visit the same old haunts on date nights. Our little red dot might be small, but it is undoubtedly a treasure trove full of things to do and places to see – that is, if you know where to look. 
While many Singaporeans are looking to spend their SingapoRediscovers Vouchers on staycations and lavish dinners, these nine unique SingapoRediscovers tours will take you off the beaten path with novel experiences beyond the usual Jewel and Gardens by the Bay.
Check out how else you can spend your SingapoRediscovers Vouchers on:
---
1. Creepy tales of Singapore ghost and WWII tour – visit cemeteries and "detect" ghosts
---

Image credit: Yip
If "The Exorcist" or "The Ring" doesn't have you watching the entire film through the tiny gaps of your fingers, you might be up for the Creepy Tales of Singapore Ghost and WWII Tour. Definitely not for the faint-hearted, the tour takes you to sprawling cemeteries and historical sites where the Sook Ching massacre took place.
As if these aren't enough to send chills down your spine, you'll complete the tour in the darkness by candlelight, armed with ghost detectors to see if you're "lucky" enough to chance upon ghostly encounters. You can also look forward to hearing gruesome wartime stories to complete your "Incredible Tales" experience IRL.
Price: $105 on Klook
Price after SRV: $5
Duration: 3 hours
---
2. Vespa sidecar heritage tour – ride as a pillion on a Vespa
---

Image credit: Klook
The rich heritage of our sunny island is what makes us Singaporeans stand tall and proud. And what better way to rediscover our cultural icons than hopping on as a pillion in a vintage Vespa sidecar to inject some fun? Enter the Vespa Sidecar Heritage Tour, a finalist for the Best Tour Experience at the Singapore Tourism Awards 2019.
Whizz your way through the roads of Joo Chiat as you learn about Peranakan Culture, and ride in style through the alleys of Tiong Bahru's estate. You'll even be able to make pit stops at the vibrant graffiti walls along Kampong Glam to snap pics and jazz up your IG feed. 
Price: $160 on Klook
Price after SRV: $60
Duration: 1-3 hours
---
3. Tea appreciation cultural tour – DIY your own tea concoction
---

Image credit: Monster Day Tours
For the tea connoisseurs that go way beyond the mainstream green tea or teh o peng, this 3.5-hour Tea Appreciation Cultural Tour is a great way to spend a quiet day indoors away from the heat and humidity. 
Aside from visiting a tea shop and learning about more than 20 types of traditional and modern tea blends, you'll have the chance to master tea-pulling like your local teh tarik man and taste local snacks that pair well with tea. You'll even bag home a unique souvenir – a one-of-a-kind tea blend you've concocted yourself!
Price: $65 on Monster Day Tours
Price after SRV: $5
Duration: 3.5 hours
---
4. Lights, camera, action! – produce your own short film
---
It takes just a couple of hours to be wowed by our favourite blockbusters at the cinema, and it's easy to overlook the sheer amount of effort and detail put into the cinematography. Peek behind the scenes as you become a film director for a day in Lights, Camera, Action! 
Not only will you delve into the concepts of film-making, but you'll get a better appreciation of the history of Singapore's film industry. A great bonding activity for the entire fam or with boo, the tour guides you along as you create your very own short film as well – possibly marking the start of your journey to becoming the next highly-acclaimed Christopher Nolan.
Price: $200 on Let's Go Tour
Price after SRV: $100
Duration: 2 hours
---
5. Gin distillery tour – gin tasting and making a Singapore Sling
---

Image credit: Brass Lion Distillery 
Gin, tonic, and everything alcoholic – these may be go-tos after a stressful day for some, but the Gin Distillery Tour at Brass Lion Distillery will give you an eye-opening look at the time-honoured traditions behind your favourite beverage.
Round up your gin-loving pals and embark on this interactive tour that teaches you the history of gin and how it's made. Of course, no distillery tour will be complete without a tasting session – so prepare your taste buds for a flight of three kinds of gin. A masterclass will also be included as you'll learn how to create the signature Singapore Sling from scratch. 
Price: $45 on Klook
Price after SRV: $5
Duration: 45 minutes – 75 minutes
---
6. Influencer-led instawalk tour – discover unique photo spots
---

Image credit: Kkday
The Influencer-led Instawalk Tour whisks you through popular hotspots like Bugis, Waterloo and Kampong Glam, but you'll get to see these everyday places through the creative eyes of these Instagram natives. Learn tips and tricks to enliven your feed while you uncover the history and traditions at these places.
Aside from just taking photos, tickets booked through Klook offer an additional tasting session of local beverages like kopi, teh tarik and bandung. Your guide will also be dishing out fun facts about these drinks that you probably haven't even heard of.
Price: $55 on Klook
Price after SRV: $5
Duration: 2 hours
---
7. Peranakan heritage tour – visit a local Peranakan home
---

Image credit: Kkday
For most of us, intricately-sewn kebayas, ayam buah keluak and Jeanette Aw in "The Little Nyonya" might be the first things that spring to mind when we think of Peranakan culture. But the culture extends far beyond that, and the Peranakan Heritage Tour is the best spot to learn it all.
Pay a visit to a Peranakan-home-turned-gallery filled with antiques like traditional beaded slippers and mother-of-pearl furniture. There, you'll get a crash course of Peranakan heritage, and dine at one of the oldest Nonya restaurants in Singapore, and enjoy dishes like Nyonya Chap Chye and Babi Asam Pedas, a sour and spicy pork dish.
Price: $85 on Klook
Price after SRV: $5
Duration: 2 hours
---
8. Singapore's disappearing trade tour – explore how paper houses for the dead are made
---

Image credit: Klook
As the world zooms into a high-tech future, a whole range of traditional crafts and trades will likely soon cease to exist. In Singapore's Disappearing Trade Tour, you'll get to witness handicrafts made from scratch by the last masters of these methods.
From visiting a coffee roasting factory and a traditional bakery to watching a paper house master construct a paper house used for offerings, you'll get a firsthand look at commerce in Singapore between the 1950s and 1980s. You'll kick off the day with a free local breakfast set to keep you fuelled.
Price: $98 on Klook
Price after SRV: $8
Duration: 4 hours
---
9. Trails of Tan Ah Huat Bicycle Tour –  relive the life of a fictional entrepreneur
---

Image credit: Lets Go Tour
If your usual East Coast night cycling route is starting to become meh, switch it up with unique tours like the Trails of Tan Ah Huat Bicycle Tour, which traces a fictional entrepreneur's journey around 1920s Singapore on wheels.
Be awed by the stark contrast between the then and now Singapore through a multimedia showcase, and meet other characters including a fisherman and a doorman to get a glimpse of how the locals earned a living back in the days. You'll also get to clock in hours of leg day as you take in the sights of our local streets and heritage sites.
Price: $99 on Let's Go Tour
Price after SRV: $9
Duration: 4 hours
---
Unique SingapoRediscovers tours to explore Singapore
---
With our newly-minted SingapoRediscovers vouchers in hand, there's no better time than now to go on new adventures to satiate our wanderlust and gain a better appreciation of our island nation.
From unique cemetery tours to chance upon ghostly encounters to hopping on a Vespa sidecar while sightseeing, these nine unique SingapoRediscovers tours will score you brownie points for a day out with friends or with boo.
If you're into exploring hidden places, check out our other articles here:
---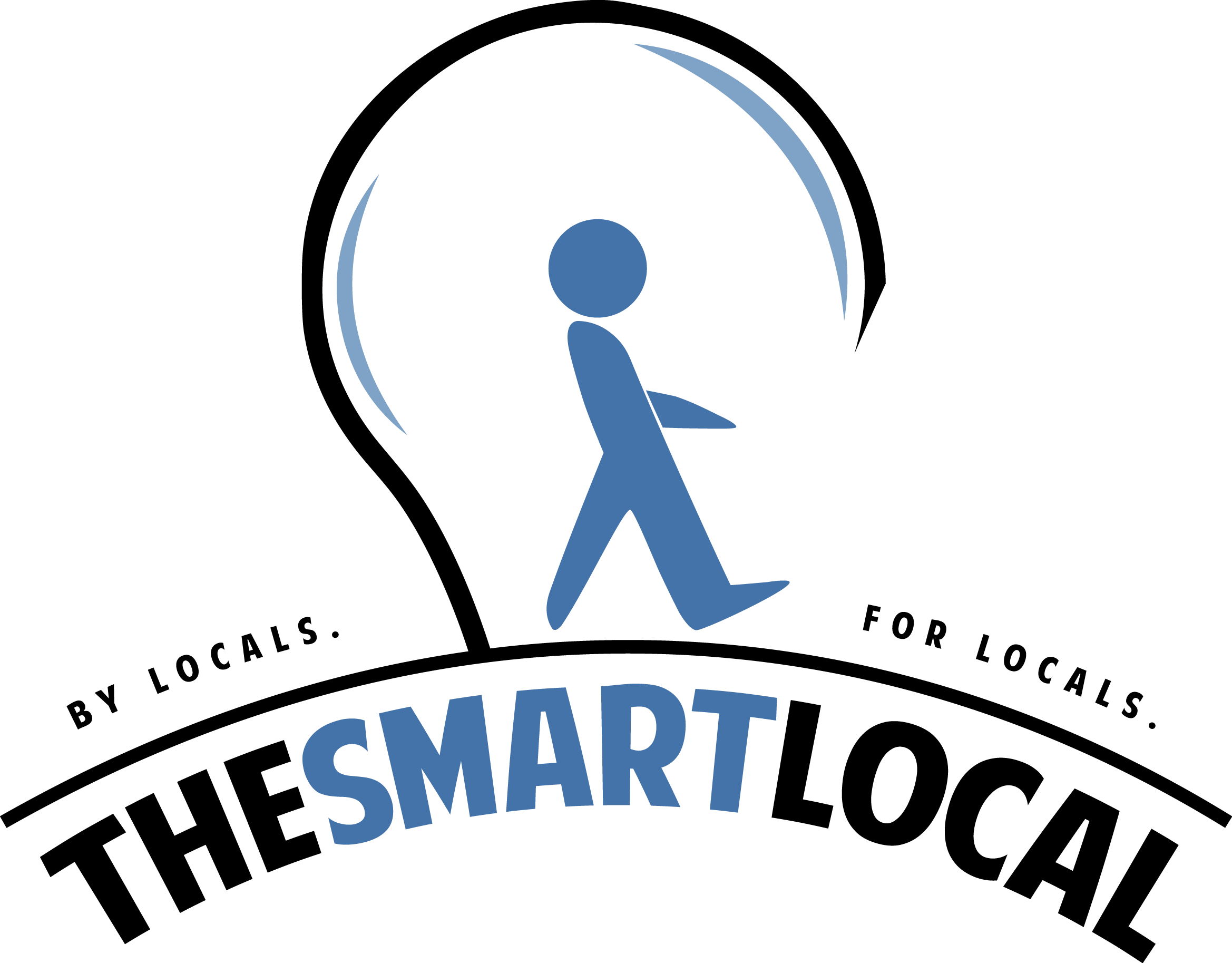 Drop us your email so you won't miss the latest news.