Singapore hawker food v2.0
You're only a true blue Singaporean if you're well-versed in our standard kopitiam fare, from chicken rice and nasi lemak to all the tongue-tying kopi order combinations. Having grown up on a diet of hawker food, I thought I'd seen it all.
But what I hadn't seen was the spin some innovative Singaporeans put on these hawker staples. When I first heard of truffle wanton mee and rum & raisin toast, I was pretty doubtful about whether these reinvented dishes would match up to OG hawker food.
Thankfully, my worries were unfounded. We tried these reinvented foods for ourselves, and they don't just sound interesting – they taste great too!
1. Cheese Carrot Cake and Tom Yum Carrot Cake
The carrot cake was freshly fried upon order. +10 points in my book
Of all the dishes in this list, the Tom Yum Carrot Cake with Pork Floss Topping ($4) from No Signboard Prawn Noodle was my favourite. Sweet, spicy, and sour tom yum sauce gave the dish just enough flavour, while pork floss gave it an extra bite.
No Signboard Prawn Noodle also serves up Cheese Carrot Cake ($4), Luncheon Meat Carrot Cake ($4), and Black Pepper Mushroom Carrot Cake ($4). We tried the Cheese version, which was drizzled with nacho cheese for a full-out cheesey overload.
I'm not a cheese fanatic, but I liked how its smoothness complemented the carrot cake for a super soft texture.
Address: Block 301 Ubi Avenue 1, #01-305, Singapore 400301
Telephone: 92394800
Opening Hours: 7am – 7pm (Mon to Fri), 7am – 4pm (Sat)
2. Fruit Juice Mee Siam and Coconut Juice Laksa
When you want to indulge in mee siam or laksa without feeling guilty about the ~600 calories, Famous Sungei Road Trishaw Laksa is the place to go.
Mr Daniel Soo swopped out coconut milk for coconut juice in his Coconut Juice Laksa ($3) – a less fattening alternative to the usual laksa. And when his special laksa gravy is painstakingly cooked using fresh coconut juice, scallops, dried prawns, and dried oysters for 2 hours daily, you know it's gonna be good.
The coconut juice compromises on fragrance a little, but this is still a light and refreshing mixture that'll leave you craving more.
But laksa's not the only interesting dish served here. By replacing assam with a secret mix of fruit juices, Mr Soo's Fruit Juice Mee Siam ($3) gravy becomes more citrusy, less oily, leaving a refreshing aftertaste.
P.S. Queues for this 2016 Michelin Guide's Bib Gourmand winner get long around lunchtime, so come before noon to guarantee yourself a bowl of these less sinful hawker favourites!
Address: Hong Lim Market & Food Centre, Blk 531A Upper Cross Street, #02-66, Singapore 051531
Opening Hours: 11.30am – 5.30pm (Mon to Sat)
3. Truffle Wanton Mee
If you thought the truffle craze has died down, think again – Bee Kee Wanton Noodles serves a unique version of our fave dumpling noodles, the Truffle Wanton Mee ($6).
From noodles to gravy to wanton, everything is coated evenly with pure truffle goodness
As a non-truffle fan, I didn't have high expectations for this dish, but ended up leaving mindblown. Although strong, the truffle oil complemented the otherwise normal-tasting ingredients, bringing their flavours to a whole new dimension.
At $6, this isn't the cheapest hawker dish around. But for so much liao (ingredients) including boiled and fried wanton, I'd rate it a pretty good deal.
Tip: don't eat this with chilli if you want to savour the truffle taste in its entirety!
Address: Amoy Street Food Centre, 7 Maxwell Road, #02-130, Singapore 069111
For full list of outlets, click here
Telephone: 98773310
Opening Hours: 7am – 3pm (Mon to Fri)
Website
4. Rum & Raisin Toast
A more jazzed up version of Ya Kun is Coffee Break's variety of toasts and kopi. We tried their signature Iced Sea Salt Caramel Latte ($3.80) – which we'd liken to pocket-friendly Starbucks 2.0. Roasted with sugar and margarine, then stirred in a cloth filter, the sweetness in it was evident, though the sea salt caramel taste was pretty faint.
The Rum & Raisin Toast ($3) didn't disappoint – perfectly crispy wholemeal bread slices, plump raisins, and sweet vanilla cream more than satisfied my sweet tooth. Sadly the rum taste was lacking, but Coffee Break's novel additions to our breakfast routine are nevertheless commendable.
Next time, we'll definitely be back to try their other toast flavours like Earl Grey and Black Sesame.
Address: Amoy Street Food Centre, 7 Maxwell Road, #02-78, Singapore 069111
Telephone: 81006218
Opening Hours: 7.30am – 2.30pm (Mon – Fri)
Website
5. Fried Chee Cheong Fun
Only available for 2.5h a day, this Fried Chee Cheong Fun is cooked a la carrot cake, with egg, carrot, and crunchy onion. The chee cheong fun's smoothness stood out well and the slightly sweet chilli further whetted my appetite.
At $2.80, this is one dish you can definitely afford to treat yourself to, though its slight oiliness means you're better off only eating it on cheat days!
Address: SingTel Comcentre, 31B Exeter Road, Chinese Fried Noodles/Rice Stall, #B1-12, Singapore 239733
Opening Hours: 7am – 2pm (Mon to Sat)
*Fried Chee Cheong Fun only available from 11.30am onwards
6. Spinach Noodle Wanton Mee
What caught my eye here with Fuji Fuzhou Fish Ball Wanton Noodles' Spinach Noodle Wanton Mee ($3) was its green-coloured noodles made from spinach.
No bowl of wanton noodles is complete without the standard wanton, charsiew, and pork lard
Unfortunately, the spinach taste was slightly lacking, but you can upsize your noodles with Fuzhou fishballs to make it a satisfying meal all the same.
Address: Maxwell Food Centre, 1 Kadayanallur Street, #01-06, Singapore 069184
Opening Hours: No fixed off day
7. White Pepper Crab
Singaporeans are crazy about chilli crab, but a less common version of this local favourite is Mattar Road Seafood BBQ's White Pepper Crab ($32/kg). Stir-fried with white pepper sauce, then garnished with curry leaves and spring onion, this juicy, aromatic dish will leave you craving for more.
Address: Old Airport Road Food Centre, 51 Old Airport Road, #01-63, Singapore 390051
Telephone: 64472798
Opening Hours: 3pm – 11pm (Mon to Thur)
8. Thai Wanton Mee
Pop by Soi 19 Thai Wanton Mee to satisfy your Thai food cravings with some Thai Wanton Mee (from $4). It's pretty much like normal wanton mee – just without ANY sauce or gravy.
Don't worry about it being bland, though – you can add condiments to up the tastiness. Tip: the chilli flakes, sugar, and pork lard are must-adds. But be warned, the chilli is really spicy – non-spice lovers should skip adding this extra kick to your meal.
Meanwhile, sugar will give your noodles a new level of crunch while the crumble-in-your-mouth lard is a tasty – yet sinful – addition to the overall flavour.
Fun fact: the stall owner and his father learnt their chops from Thailand – no wonder it's got the authentic Thailand SabX2 Wanton Mee taste!
Soi 19 Thai Wanton Mee – Ang Mo Kio
Address: Blk 151 Ang Mo Kio Ave 5, #01-3030, Singapore 560151
Telephone: 91388881
Opening Hours: 7.15am – 3.30pm (Wed to Sun)
Soi 19 Thai Wanton Mee – Jurong
Address: Blk 130 Jurong Gateway Road, #01-211, Singapore 600130
Telephone: 86922360
Opening Hours: 7.30am – 4pm (Wed to Sun)
9. Truffle Chicken Rice
This ingenious combo of truffle oil and chicken rice is yet another reason to prove that Singaporeans are still mad about truffle. With the A+ plating and a strong truffle aroma, our expectations for the Truffle Chicken Rice ($9.50) were naturally high.
And we weren't disappointed – the truffle oil-infused chicken rice tasted 10x more fragrant than normal chicken rice.
The rice also comes with mushroom bits and the standard soya sauce
Tender, chewy, and generous in serving, the poached spring chicken was a close competitor for the star of the show. Spice lovers will enjoy the chili, which packs just the right amount of spiciness.
Address: Cathay Cineleisure Orchard, 8 Grange Road, Koufu Foodcourt, Eat Chicken Rice (Stall 10), Singapore 239695
Telephone: 98283490
Opening Hours: 11am – 9.30pm
10. Sambal Prata
I'm a proud supporter of team prata with curry. But after trying Prata Saga Sambal Berlada's plain prata with sambal ($1.80 for 2), I fear I'm losing my prata dip loyalties.
Striking the right balance between sweet and spicy, the homemade sambal goes light on the heat, so even non-spice eaters should be able to tahan it.
Have your prata with mutton/fish curry, sambal, or both. The curry masks the sambal taste, so try it alone if you want to experience Prata Saga Sambal Berlada's signature prata sauce in full force!
Address: Tekka Market, 665 Buffalo Road, #01-258, Singapore 210665
Telephone: 98802761
Opening Hours: 7am – 4pm
11. Miso and Shoyu Mee Pok
Given that Ah Hoe Mee Pok's owners are Japanese, it's no surprise that the mee pok here has Japanese influences.
Try their signature Japanese Fusion Mee Pok With Char Siew ($10), which comes with either miso or shoyu sauce: a refreshingly sweet complement to the chewy noodles.
It comes with meatballs, pork slices, imitation abalone, and five slices of Japanese cha shu with a layer of fat!
Ah Hoe Mee Pok – Clementi
Address: Weng Kwang Coffee House, Blk 710 Clementi West Street 2, #01-115, Singapore 120710
Telephone: 97392970
Opening Hours: 7am – 4pm (Closed on Wed)
Ah Hoe Mee Pok – Cantonment
Address: 243 Cantonment Road, Singapore 089770
Telephone: 87421341
Opening Hours: 11am – 3pm, 6pm – 9pm (Mon – Thur, Sat); 11am – 3pm, 6pm – 10pm (Fri)
Less mainstream kopitiam dishes
It's difficult to get sick of our classic hawker favourites, especially when they're what we grew up on. But if you're ever looking for something out of the ordinary, these new and improved dishes will do the trick.
Tried any of these zhng-ed hawker dishes yourself? Let us know which one's your favourite in the comments below!
For more things to do in Singapore and F&B related articles: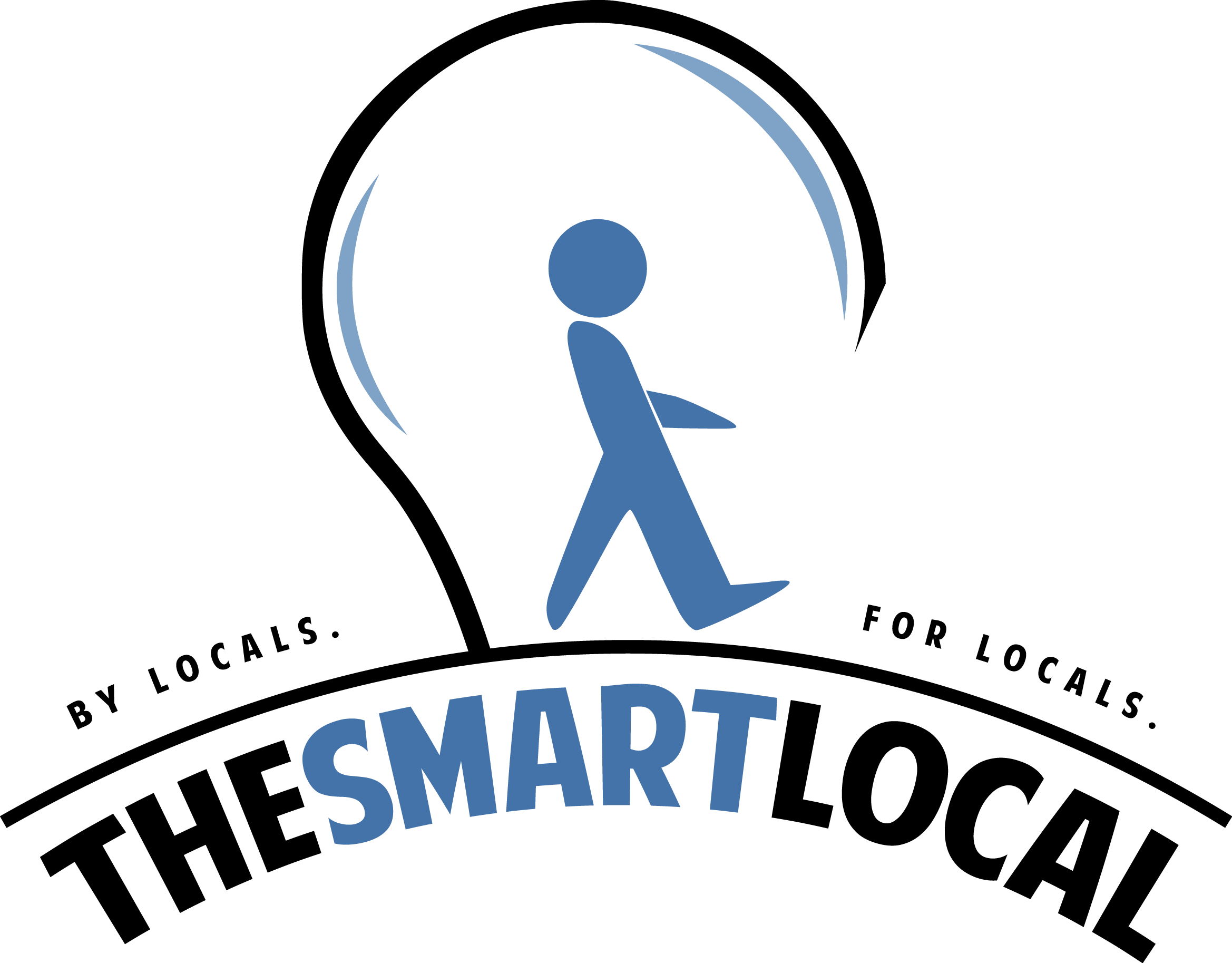 Drop us your email so you won't miss the latest news.