Unique bookshelves in Singapore
---
If books are a window to your soul, bookshelves are like a display of your knowledge and personality. Whether yours is packed with George Orwell classics, finance 101 or self-help books, there's nothing like a well-stocked bookshelf that brings out a sense of life in your abode. 
While many are designed to keep things neat and tidy, look a little harder and you'll find a slew of unconventionally designed ones that can add character to your home. From standalone shelves to quirky, modular ones, here are eight unique bookshelves in Singapore to spice your abode. 
For other home-related things to get, check out:
---
1. Oak tree bookshelf – for a quirky touch to contemporary homes
---
Image credit: Etsy
Let literature meet nature on this oak tree bookshelf – a quirky yet simple piece that'll enliven a minimalist-themed home, or fit right into an eclectic setting. Shaped like a tree, it's made from solid oak, so you can be assured that it's strong and durable. 
You won't need to meddle around with unsightly bookends, as the slanted planks let you neatly seat your volumes flush at the middle. If you're looking to display a prized collectible or a blooming house plant for a pop of colour, there's a horizontal tier to keep things level and stable. 
Price: $402 
Get the Oak tree bookshelf
---
2. Modular box shelf – for rustic farmhouse-style homes
---
These crate-like boxes are reminiscent of a farmhouse, which adds a rustic flair to your home.
Image credit: Comfort furniture
Most bookshelves are utilitarian fittings that have a fixed, structured design, but this modular box shelf lets you arrange each section just the way you want it. Each of the seven shelving units has holes for you to fasten them together – whether configured haphazardly as a statement piece or to accommodate your TV and other appliances.
You can also arrange them like a TV console with an extended bookshelf
Image credit: Comfort furniture 
Price: $299
Get the Magic 7 Box Shelf
---
3. Ladder bookshelves – for minimalistic homes
---
Image credit: Lazada
For light readers or those who only keep a select few physical copies of their favourite novels, ladder bookshelves are a chic-looking option that offers the right amount of storage so it won't look a tad too empty. 
From top to bottom, each "rung" provides increasing space for your barang, while the ladder's padded supports provide stability without damaging surfaces. 
Price: $139.10 (includes $50 shipping and assembly fee)
Get the Urban Mood Kelsey rack
---
4. Castlery Luxe gold shelf – for mid-century modern-style homes 
---
Image credit: Castlery
Inject some Great Gatsby vibes to your home with this art deco-inspired Hudson shelf from Castlery, which easily serves as the highlight of any room. It combines sleek brass accents with dark acacia wood shelf boards, bringing out a refreshing mid-century modern charm. 
The asymmetrical arrangement of the shelves doesn't just enhance its aesthetics, it also conveniently allows for decor like taller vases to be displayed. 
Price: $869
Get the Castlery Hudson shelf
---
5. Washed blue bookshelf from Ezbuy – for coastal themed homes
---
Pair the blue and white shelves for a Santorini-themed home
Image credit: Ezbuy 
Most of us Singaporeans live a distance from the salty spray of the ocean, but you can certainly turn your home into a permanent seaside vacation spot with wooden textures and faded hues. Match that with the Santorini vibes of the washed blue bookshelf from Ezbuy – a wallet-friendly option that's also available in low-key tones like white, pink, brown and yellow.
Price: $36.84 (includes shipping fee)
Get the grid storage bookshelf
---
6. Bookshelf with metal door from Nook & Cranny – for industrial-style homes
---
Image credit: Nook & Cranny
This dark-coloured City Bookshelf from Nook & Cranny would fit right into a stylish bachelor pad or any industrial-themed home. It offers the best of both worlds with an open shelf up top for displays and a metal door on the bottom half for concealed storage. 
The flexible arrangement makes it ideal for use in both living and private areas in your home – allowing for easy and open access to items on display, while accessories like chargers and cables can be kept close by yet out of sight. 
Price: $828
Get the City Bookshelf with Metal Door
---
7. Hexagonal wall-mounted shelves – for Scandinavian homes
---
Image credit: Amazon
Wall-mounted shelves are a smart way to save space in small homes, but are also a great way to decorate plain walls. Embark on a mini DIY project with the Francheville Hexagonal Wooden Shelves from Spotlight which come in individual units. This way, you have the freedom to arrange them to create your very own eye-catching honeycomb-inspired design.
Instead of perforating your walls with holes to mount each individual shelf, you can fasten them together and put it up as whole.
Price: $17
Get the Francheville Hexagonal Wooden Shelf 
---
8. Woven hanging shelf – for boho chic-inspired homes
---
Image credit: Lazada
Free-spirited souls can bring the laid-back boho atmosphere to their homes with this woven hanging shelf, which adds a touch of organic, rustic beauty to any barren wall. The macrame tapestry is handwoven with cotton, and the off-white shade blends well with any neutral colour scheme. 
To complete the relaxed look, match it with a rug and rattan furniture like a hanging chair or even a tropical-themed wall mirror for a cosy, idyllic ambience. 
Price: $34.10
Get the woven hanging shelf
---
Getting unique bookshelves in Singapore
---
We commonly associate bookshelves with structured rectangular units, but these offbeat variations from wall-mounted hexagonal shelves to industrial ladder structures prove that they can be functional yet filled with personality. If you're looking to up the ante of your home's interior, these bookshelves will match a variety of renovation styles and budgets.
For more home decor tips, check out:
---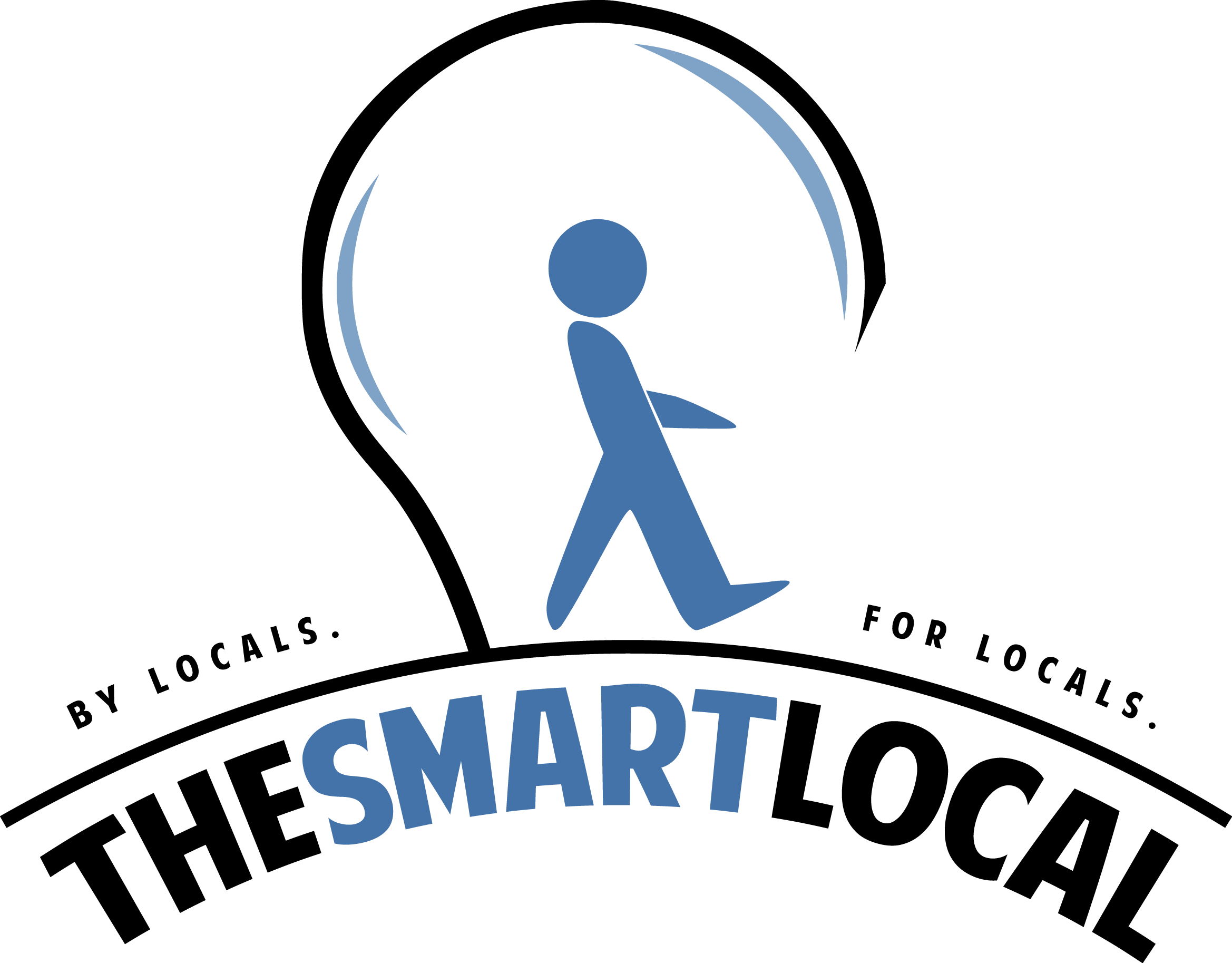 Drop us your email so you won't miss the latest news.