Things to do in South Korea
---
South Korea is one of those places you can visit again and again without ever feeling the slightest bit bored. Love cafes and it's paradise. Love adventure and the outskirts offer countless hiking trails. Love KPOP? Seoul city lives and breathes it.
Without a doubt, Korea is filled with plenty of things to do and since the last time any of us set foot in the country, yet more have appeared. For all those with raging wanderlust and who might wanna travel on the Vaccinated Travel Lane opening on 15 Nov, it's never too early to start shortlisting travel inspiration. Here are 10  things to do in Korea you can add to your travel bucket list:
---
1. Hop on board the Haeundae Beach Train and Sky Capsule
---
It's located in Busan – but no, there aren't any zombies. 

Image credit: @maromaro206
The words "train" and "Busan" might immediately conjure vivid scenes of a bloody Gong Yoo running from a horde of flesh-eating zombies. But worlds apart from the movie is Busan's Haeundae Beach Train, which runs right along the coast of the city's Eastern shores.

Covering a 4.8KM stretch, this takes you from Haeundae to Songjeong, with several stations in between if you'd like to drop off and explore the parks and many beaches in the area.

Fun fact: The train is also eco-friendly, run entirely on electricity, a first for Korea.
Image credit: @trip_hee_gyeong
The scenery is said to be great throughout, with the train seats arranged facing the window for the best views. Level up your experience, literally, by taking a ride on the Sky Capsule, a mini-version of the beach train that fits up to four passengers and runs on a separate railway above the beach train.
Price (Beach Train): From 7,000KRW(~S$8.60)/pax for a one-way trip
Price (Sky Capsule): From 30,000KRW(~S$37)/two pax for a one-way trip
Address: Dalmaji-gil 62 Beon-gil, Jung-dong, Haeundae-gu, Busan, South Korea
Haeundae Beach Train website
---
2. Pop by the Innisfree Jeju House for skincare and brunch
---
To cover all stops on your Korean trip, a visit to the pinnacle of natural beauty, Jeju Island, is a must. Just a speedy one-hour flight from Seoul, this island is a nature lover's paradise that'll let you hunt waterfalls, descend caves and hike volcanic craters, and check out gorgeous parks like that in "The Return of Superman".

Image credit: @gigglewatts
If you're yearning for some respite after all the action, head over to the Innisfree Jeju House for a large dose of fresh air and cafe grub. Unwind with an avocado and toast Jeju Brunch (16,800W, ~S$20.70), Hallasan-shaped cakes and coffee, while enjoying a swell view of the endless rows of tea plantations.

If the weather is good, there's also the option of sitting outdoors.
Image credit: @from.myplanet
You'd be remiss if you didn't hit up the Innisfree store next to the cafe for store-exclusives made with Jeju ingredients such as camellia, rapeseed, visa, and green tea. For souvenirs, they've also got merchandise like pouches and notebooks that aren't available in Singapore.

Image credit: @from.myplanet
Address: 23 Sinhwayeoksa-ro, Andeok-myeon, Seogwipo-si, Jeju-do, South Korea
Getting there: Take bus 150-1, 250-3, 771-1, 771-2, 784-1 or 820-2 from the city and alight at O'sulloc Bus Stop.
---
3. Stand before realistic 6M-high waves at Arte Museum
---

Image credit: Arte Museum
Standing before crashing waves at a beach is tranquil. Standing before a tsunami? Maybe not so much. But put both together you'll get the surreal experience of bracing yourself before 6M-high crashing waves at the Arte Museum in Jeju Korea. 

Don't worry although they look incredibly realistic, the illusion is digital.
Video credit: 곰탱이의 일상산책 
Giant wave projections aside, the museum has plenty of other exhibits in its 4,500 sqft space, with at least 10 digital artworks available throughout the year. Wander through illusions of whimsical floral gardens reminiscent of the Art Science Museum, or enjoy a view of the northern lights by a "beach". 

Seaside northern lights exhibit
Image credit: Arteus
Price: From 17,000KRW(~S$19.22)/adult, 13,000KRW(~S$14.70)/youths aged 14-19 and 10,000KRW(~S11.31)/child
Address: Arte Museum, 478 Eorimbi-ro, Aewol-eup, Jeju Island, South Korea
Arte Museum website
You can also check out other cool museums in Jeju like the Chocolate museum or Teddy Bear museum.
---
4. Swing through the air at Sky Swing, Vivaldi Park
---
The Sky Swing Park in Vivaldi Park is one of the many reasons why we can't wait for travel to be back in full swing. The attraction two hours away from Seoul has been popular among Koreans for getting that Bali-like swing shot, against a backdrop of rolling hills.

Image credit: @bio_0hio
Hop on their mega swing, where you'll be strapped onto your seat with a safety harness. You'll definitely need it as staff jump high into the air to launch you swinging full speed off the cliff. 

Image credit: Naver
Two- or four-seater swings are also available to try with boo or your entire fam, if going solo feels too yolo.
Price: from 12,000KRW(~S$15)/pax for gondola ride + Sky Swing 
Address: 262 Hanchigol-gil, Seo-myeon, Hongcheon-gun, Gangwon-do, South Korea
Sky Swing website
You can also book a Sky Swing day tour alongside other attractions.
---
5. Explore the abandoned railway tracks at Kudun Station
---
If the defunct Bukit Timah railway station has unveiled anything, it's that old railway tracks have a certain charm that many of us are drawn to. Korea has some of its own, tucked outside the bustling city of Seoul.

Image credit: @ssunday_k
Located in Yangpyeong, two hours away from Seoul, is Kudun Station, worth a visit if you're thinking of heading down south for a road trip. Exuding a rural charm, this station looks like a scene straight out of a movie – and it is. Several K-dramas and movies have filmed scenes at this iconic station, including "Beautiful Love, Wonderful Life" and "Still 17".

Image adapted from: @film_10_9_6
In place of the station office now lies a cafe. Grab a cuppa before exploring the train tracks and old Korail train carriages parked in the area. Plan a visit in the months of September-October or April-June to be treated to a full field of flowers in bloom.

Kudun Station is also a great spot for stargazing if you're daring enough to venture there come nightfall
Image credit: @h0wan
Address: 3 Gudunyeok-gil, Jipyeong-myeon, Yangpyeong-gun, Gyeonggi-do, South Korea
Getting there: Kudun Station is best accessed by car.
---
6. Take photos at a rainbow coastal road in Jeju
---

Image credit: Eundiy
Road trips can get pretty monotonous after a while, particularly for the driver. But it's much less so when the journey is dotted with exciting pit stops.

Image credit: Eudiny
Located right next to the Jeju International Airport, is the colourful Dodu-dong Rainbow Coastal Road, a convenient attraction to hit up once your plane hits the tarmac. If you're up for a coastal walk, a stroll from tip to tail takes you about 10-15 minutes. Else buy a drink from the nearby 7-11, and take a seat on your favourite coloured block, to enjoy the scenery and sea breeze.

Use a tripod and burst mode to try to recreate this creative shot that many Koreans try here
Image credit: @yenvely_s2
Address: 1688-8 Dodu-dong, Jeju City, Jeju Island, South Korea
---
7. Check out modern art installations at Youngwol Y Park 
---
No worries if the average museum doesn't pique your interest as Youngwol Y Park in the Gangwon province is not your usual art exhibit. 

Image credit: @treaure_yoo
Surrounded by mountains, this avant-garde art attraction is filled with surreal, larger-than-life installations and sculptures across 10 themed areas. Tim Burton's Alice in Wonderland will clue you in on what lies in store. 
Fun fact: This park has appeared in KTO's ITZY promotional video.

"The Road that Saimdang Walked" by Grace Park
Image credit: @traeller_biang
Wander through the red bamboo grove-like installation of "The Road that Saimdang Walked" or venture into the underbelly of what looks like a giant hollow tree with "Jupiter". And whether creepy or artistic genius, we'll leave the interpretation up to your wildest imagination.

"Jupiter" by Choi Ok Young
Image credit: @pohot
Price: 15,00KRW(~S$18.50)/ adult, 10,00KRW(~S$12.30)/child
Address: Gangwon-do Yeongwol-gun Jucheon-myeon Docheon-gil 3, South Korea
Youngwol Y Park website 
---
8. Visit the filming location of Hotel Del Luna in the 1980s
---

Image credit: Naver
We can't live the glamorous life of Jang Man-Wol of "Hotel Del Luna", but we sure can have a taste by visiting filming locations of the popular K-drama. There are many around South Korea that are open to the public, but if you're in Seoul, there's Hotel Seine, a location featured in episode 11.

Image credit: @yoshino_926
Despite the different name, Hotel Seine is a cafe that was used as the set for Hotel Del Luna in the 1980s. The establishment is home to familiar features from the movie that are recognisable even without all the CGI. 
Spot the baby pink exterior, or concierge area and with rows of dangling keys. As it turns out, the latter is actually a bar area which you can place your food and drink orders!

Decorations include hotel room set-ups with beds you can sit on
Image credit: Naver
Address: 28-5, Donhwamun-ro 11-gil, Jongno-gu, Seoul South Korea
Read more about Korea's unique cafes.
---
9. Climb an epic volcanic cone at Abu Oreum
---

Image credit: @hirina64
Many go to Jeju Island for its beaches and food, but its arsenal of hiking trails is another huge draw for those who need a daily dose of nature and fresh air. And of the lot, Abu Oreum, a lesser-known volcanic cone, is a quaint hill even return visitors of the island might have missed.

Image credit: @dear__jh_
Even if you aren't athletic, this hill induces little to no sweat, with an easy and well-paved 45-minute walk to the top. Make the journey in the morning or evening for a stunning sight as far as the eye can see. Alternatively, if you've got time to spare, take a page out of the books of locals and roll out a mat for a picnic with a view.

Image credit: @4our__pm
Address: Jochon-eup, Seonheul-Ri, Jeju Island, South Korea
Getting there: Take bus 211 and alight at Abu Oreum (1H) or drive (40min) from Jeju City.
---
10. Wander Forest Fantasia Sculpture Park after sunset
---

Image credit: MK illumination
Korea is chock-full of things to do in the day, but if you're looking for a nightlife that doesn't involve copious amounts of soju, consider the Forest Fantasia Sculpture Park in Jeju. More than a pretty park in the day, come nightfall, watch the place come to life with the twinkle of millions of fairy lights as 200+ sculptures light up.

Image credit: @yurimaria_
While not the newest attraction out there, it's still definitely one to consider as this is a whimsical spot many miss out on during their first visit to Korea. We'll recommend bringing along a good camera that can capture images in the dark to collect the best shots for the 'gram.
Address: 27 Deoksu-ri, Andeok-myeon, Seogwipo-si, Jeju Island, South Korea
Getting there: Forest Fantasia is a 40-minute drive from Seogwipo City. 
Get your Forest Fantasia theme park tickets.
---
Get ready for your next South Korea trip with KTO
---

Everland, Korea.
For anyone planning a visit or revisit, it's never too early to start dreaming up your next holiday to the land of kimchi. Especially since the Vaccinated Travel Lane is opening up so we can all get our fill of K-dramas and K-pop oppas in real life.
P.S. You may consider checking out car rental in Seoul or even more attractions in Seoul here.
Update: The below KTO campaign is currently over, however you can head over to Korea Tourism Organisation to check out more intriguing Korean attractions. 
Korea Tourism Organisation (KTO)'s Go Get Korea 2020 campaign is now holding an itinerary challenge with prizes such as 15.6" LG Gram laptop and Samsung Galaxy Note 20 to be won. 
All you need to do is submit your ideal 6D5N itinerary before 30th December 2020 with the following details:
Include Seoul or Busan + one other province

Plan for at least two attractions per day

Include at least two unique activity ideas throughout

Plan for food and transport daily
Check out a sample itinerary here for inspiration!
For additional wins, they're now also doing a 'K-Travel Kit' giveaway for those who might have booked any flight and accommodations to South Korea. Simply submit your receipt on the Go Get Korea site to participate. The first 100 participants get a sure-win goodie bag which comes inclusive of a backpack, transportation cards, masks and hand sanitisers, while stocks last!
---
This post was brought to you by the Korea Tourism Organisation.
Originally published on 15 Dec 2020, updated on 12th Oct 2021.
Cover image adapted from: @treaure_yoo, @bio_0hio, @treaure_yoo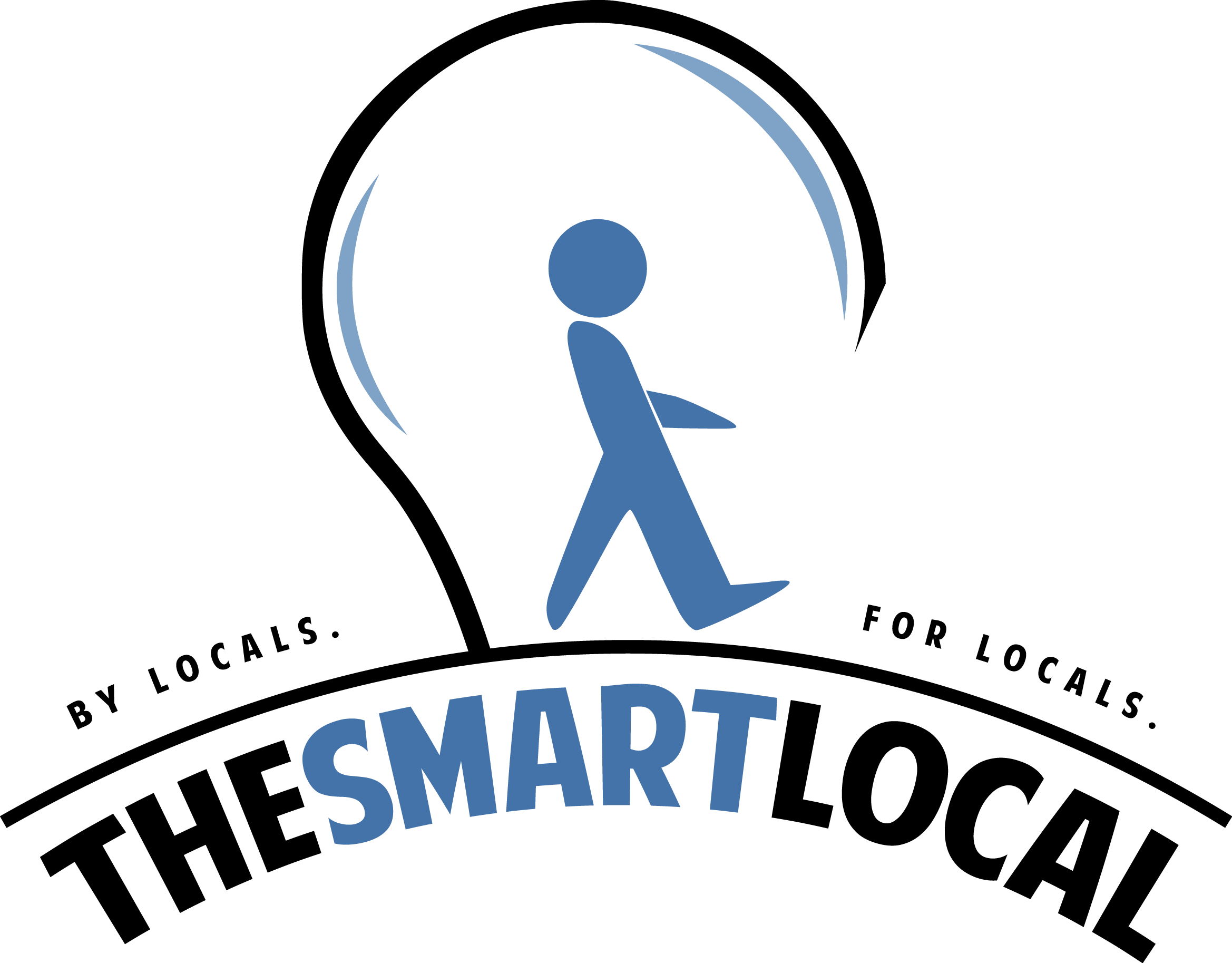 Drop us your email so you won't miss the latest news.