Things to do in Dempsey Hill
---
A swanky spa for pets, a gin distillery, and rows of quirky shops – there's a lot more to the Dempsey Hill area than the renowned collection of restaurants and cafes.
So if you're heading to this quaint neighbourhood, take a leaf out of our trusty guide and check out these 12 things to do in Dempsey.
---
1. Visit a free-admission contemporary art gallery
---

Image credit: @redseagallery via Instagram
Whether you're waiting for your seat at brunch or you're looking for a new paktor spot, come check out the Redsea Gallery. This former colonial army barrack is now home to contemporary artwork by artists from all around the world.

Image credit: Redsea Gallery
If you're catch no ball about the meanings behind the artworks, the staff here can give a quick guided tour on the pieces that are being featured. And should you be enamoured by any of the artworks, they're all available for sale too.
Admission: Free
Address: Block 9 Dempsey Road, #01-11 Dempsey Hill, Tanglin Village, Singapore 247697
Opening hours: 10am-9pm, Daily
Contact: 6732 6711
---
2. Shop for Burmese teakwood furniture
---

Image credit: @teak.collections.maywell via Instagram
Update your home with resort-style furnishings with pieces from Maywell Lifestyles. They specialise in Burmese teakwood and sell dining room sets, coffee tables, patio furniture, as well as patio furniture.
To really make your home feel like you're on an idyllic beach somewhere, Maywell Lifestyles also sells Buddha sculptures, animal carvings, and tealight candleholders all made from teakwood.
Address: Block 13 Dempsey Road #01-06, Singapore 249674
Opening hours: 11am-7pm, Daily
Contact: 6472 0208
---
3. Join a farm tour at Open Farm Community
---
Besides tasty and wholesome food, the farm tour at Open Farm Community is the reason why people keep coming back.

Image credit: @openfarmcommunity via Instagram
Hosted by real farmers, this guided journey will take you around the cosy green space tucked behind the restaurant, where vegetables and herbs are grown, and chickens are reared. There's a veggie-tasting on the schedule, but if you're still hungry, stay for a meal. 

Image credit: @openfarmcommunity via Instagram
Small plates like the Fremantle Octopus ($28) and Tiberias Snapper Ceviche ($22), as well as bigger plates such as the short ribs ($55) are all good for sharing.
Book the Open Farm Community farm tour.
Entry: $10
Address: 130E Minden Road, Singapore 248819
Opening hours: Mon-Fri 12pm-3pm & 6pm-11pm | Sat-Sun 11am-4pm & 6pm-11pm
Contact: 6471 0306
---
4. Sample cocktails & tour SG's first gin distillery
---
Gin o'clock is a thing, and when it strikes, we'll see you at the gin tasting and distillery tour at Tanglin Gin Jungle.

Image credit: @tanglinginofsingapore via Instagram
Here, you'll get to watch distillers create their 6 signature boozy babies using a handful of botanicals, processes, and bottling techniques. Stroll through the facility with a G&T in hand along with a tasting flight that's served with tonic waters and garnishes.
Book the Tanglin Gin Jungle gin distillery tour.
Entry: From $53.46/person
Address: 26B Dempsey Road, Singapore 247693
Opening hours: Tue-Thu 6pm-12am | Fri 5pm-12am | Sat 12pm-12am | Sun 12pm-6pm (Closed on Mondays)
Contact: 8909 3674
---
5. Spot giant fishes at the Dempsey Hill Pond
---
Raise your hand if you didn't know there were giant fishes in the pond near the Dempsey Hill Fountain.

Image credit: Gina's Eye
Known as Arapaima, these endangered South American species can grow up to 6m long and are a sight to see. They've called Dempsey Hill their home for the last 20 years and if you haven't visited, now's the time. Just make sure you don't throw coins into the water to prevent the fish from choking.
Address: Dempsey Road
Opening hours: 24 hours, Daily
---
6. Sign kids up for outdoor play sessions at Wildlings
---
Among a multitude of children's playgrounds, Wildlings stands out for its unique outdoor play sessions catered to toddlers and younger kids.

Image credit: @wildlings_singapore via Instagram
During a 2.5-hour session, your little ones can try their hand at a slew of fun activities such as conquering an obstacle course, building sand structures, colouring and painting with mud, and longkang fishing.

Image credit: @wildlings_singapore via Instagram
Located at the park next to Baker & Cook, this parent-accompanied nature playgroup is suitable for children aged 2-10. Those looking to make it a more regular thing can check out its lineup of camps and forest school classes.
Book a Nature Playtime session at Wildlings.
Entry: From $24
Address: 27A Loewen Road Wildlings, Nature Space, 248839
Opening hours: Sun-Wed 9.30am-5.30pm | Thu-Fri 9.30am-6pm | Sat 9am-5.30pm
Contact: 8875 5919
---
7. Hike the pipeline trail to Pearl's Hill City Park
---
Sipping on a smoothie at one of the frame-worthy cafes in Dempsey sounds nice. But sometimes, you just want to strap on the sturdiest hiking boots and hit an open trail while praying you won't meet a snake. When that happens, go ahead and trek the pipeline trail.

Image credit: @cykiclee via Instagram
Measured at 6km, the route consists of unpaved paths and requires a good amount of climbing, crawling, and navigating through thick mud. But you'll pass by secret bunkers, which IMO, will make it worth your while.
Recommended trail: Walk down Peirce Road until you see the start of the pipes. Follow the pipelines to stay on track towards Alexandra Park Connector and then Pearl's Hill City Park.
---
8. Check out luxe streetwear at Dover Street Market
---
If you fancy adding a few luxe streetwear items to your closet, we're pretty sure you'll find what you're looking for at Dover Street Market.

Image credit: @nadcitra via Instagram
Over here, expect to find everything from high fashion houses' garments to up-and-coming designer pieces. But if you're not in it for the shopping, there's still the futuristic store interior filled with black metal racks, clean white walls, glass rooms, and exposed ceiling pipes to keep you entertained.
Address: 18 Dempsey Road, Singapore 249677
Opening hours: 11am-8pm, Daily
Contact: 3129 4323 
---
9. Visit Museum of Ice Cream
---
Not a lot of museums in Singapore have the ability to appeal to both our hearts and stomachs quite like the Museum of Ice Cream.
Spanning 60,000sqft, the interactive ice cream experience features dozens of 'Grammable installations draped in shades of pink such as a banana jungle and a giant sprinkle pool. 
Go for a swim and then saddle up to the banana swing while licking a free taro milk tea ice cream cone.
Entry: From $36/person
Address: 100 Loewen Road, Singapore 248837
Opening hours: Mon 10am-6pm | Thu-Sat 10am-9pm (Closed on Tuesdays & Wednesdays)
---
10. Pamper your pets at The Wagington
---
You go to great lengths to pamper yourselves, and you're probably willing to go even further when it comes to treating your four-legged friends. That's why a basic grooming session won't cut it. You'll need a full-blown pet spa day at The Wagington.

Image credit: @thewagington via Instagram
It's a dog and cat daycare that also happens to have 5-star resort-like facilities. There's a pool, a gym with personal trainers, a salon, and a spa so you can drop your pets off for a blowout and a massage while you get one down the street. 

Image credit: @thewagington via Instagram
You'll also have the option to check your furry friends in a suite and let them live it up for a night. There's a queen-size bed, AC, TV, toys, and an auto feeder in the room to keep them occupied while they munch on Michelin-rated dishes prepared by a chef. TBH, we won't be surprised if they don't want to leave at the end of their stay.
Rate: From $8/hour for daycare.
Address: 27B Loewen Road, Singapore 248850
Opening hours: 8.30am-7.30pm, Daily
Contact: 6471 1689
---
11. Stock up on organic products at Terra Madre
---
Turns out, healthy food isn't the only thing you can get at Terra Madre. There's also a wide selection of organic products that you won't be able to find anywhere else.

Image credit: @terramadresg via Instagram
There are flours, powders, seeds, nuts, canned foods, coffee, pantry essentials – you name it, they sell it. All products are free of everything: gluten, antibiotics, nitrate, hormone – you get the point, which means you'll be stuffing your face with only holier-than-thou bites. Talk about guilt-free snacking.

Image credit: @terramadresg via Instagram
Terra Madre also hosts a weekend farmer's market on the regular so come by if fresh vegetables and quality fruits are your things.
Address: 71 Loewen Road, #01-02, Singapore 228847
Opening hours: Mon 8am-4pm | Tue-Thu 8am-9.30pm | Fri-Sat 8am-10pm | Sun 8am-9.30pm
Contact: 6250 2052 
---
12. Browse home interiors for BTO inspo at Bungalow 55
---
Buying furniture isn't exactly kind on your wallet. But if you're going to bite the bullet for some dreamy statement pieces, or simply looking for stylish home interior inspos for your digs, Bungalow 55 is where it's at.

Image credit: @dempseyhillsg via Instagram
Besides the usual necessities such as chairs and tables, this Scandinavian-esque store carries an assortment of decorative items you didn't know you needed. And the best part is, there's a free styling consultation done by professional interior designers so come through with your floor plan, photos, and any questions you might have.
Address: 8D Dempsey Road, #03-04, Singapore 249672
Opening hours: 10am-5pm, Daily
Contact: 8318 5358
---
Bookmark fun things to do in Dempsey
---
We're not going to stop you from brunchin' in Dempsey for the 5th time this month. Just make it a whole day trip and check out the above things to do while you're there. You can thank us later.
More activity ideas in Singapore:
---
Cover image adapted from @cykiclee, @openfarmcommunity, @tanglinginofsingapore via Instagram
Originally published on 26th February 2022. Last updated by Raiz Redwan on 12th April 2023.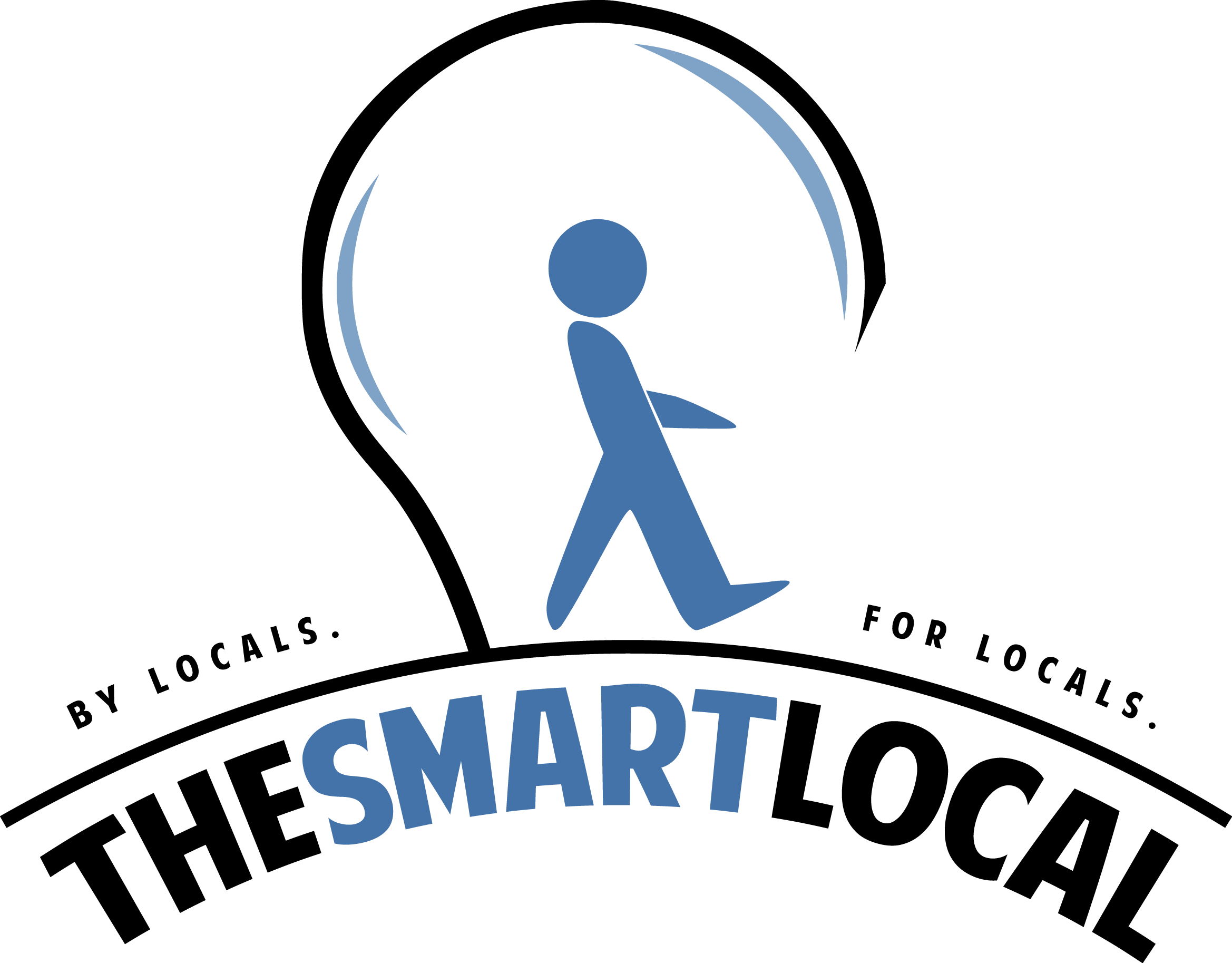 Drop us your email so you won't miss the latest news.