Tengah in Singapore
---
The upcoming Tengah estate of the wild west is soon to turn the tide with its Wakanda-like town features. It's probably going to be the most futuristic town in Singapore yet, with plans for autonomous vehicles and smart homes to become the norm. And all that set in between lots of forest that has been strategically landscaped to keep the temperature down.
While there have already been several prior BTO launches at Tengah, the launch is happening this November 2021, and here are the cool features all potential BTO owners here can look forward to in this new neighbourhood:
For a better idea of what the West side of Singapore has to offer, here are some articles you can check out:
---
1. 5KM forest corridor for trekking
---

Image credit: HDB
A forest fringe will be built around Tengah so you can easily be one with nature and enjoy an instant mood boost every time you look out your window.
The sprouting greenery from the corners of the town will snake its way across in the form of a forest corridor that's 100M wide and 5KM long. At the end, it'll lead you to a path connecting to other green parts of Singapore including the Central Catchment Nature Reserve and Macritchie Reservoir Park, home to the iconic TreeTop Walk. 

The Macritchie TreeTop Walk
Similar to the current park connectors around Singapore, the trails around the Tengah are paved, making for an easy trek that'll ease you into the more rugged paths in other nature parks around Singapore.
---
2. Relatively affordable prices compared to other non-mature estates
---
Tengah isn't just a non-mature estate, it's also a brand new town. That means the prices for BTOs here are also some of the lowest compared to other non-mature estates.
Prices in this launch range from $119k for a 3-room flat to $428k for a 5-room flat. Since Tengah is still in the first stages of implementation, prices for future launches are expected to increase so you might want to call dibs quickly.
---
3. Lowered temperatures thanks to strategically-arranged blocks and trees
---

Image credit: HDB
If you're staying at Tengah, one thing you don't have to constantly worry about is Singapore's harsh heat blazing down your back. The Tengah town plan incorporates the use of a computer simulation tool to make sure the buildings are angled such that they trap as little heat as possible, with proper windflow. With natural ventilation and cooler temperatures throughout the estate, you won't have to rely too much on aircon.
Where sunlight hits, more greenery will also be deliberately planted to lower the overall temperature of the area. That also means more shade to take cover under when the sun gets overbearing.
With these considerations in place, there won't be a need to be so picky when choosing your BTO unit. 
---
4. A new Jurong Region MRT line connected to the rest of Singapore
---

The Jurong Region Line is coloured in turquoise here
Image credit: Land Transport Authority 
Here's another reason to celebrate: Tengah will be connected to the rest of Singapore with a new MRT line – the Jurong Region Line. It will have a whopping 24 stations to serve the area of Jurong but most importantly, Tengah residents will have three stations to call their own.
With Stage 1 being slated to open in 2026, this new MRT addition will connect Tengah to the East-West Line at Jurong East and Boon Lane,  and the North-South Line at Choa Chu Kang. 
---
5. Car-free town with underground roads for easy walking and cycling
---

Image credit: HDB
Just imagine being able to run around your neighbourhood with no worries of oncoming traffic because the busy roads run underneath the town instead – away from human traffic.

Image credit: HDB
In a bid to be more eco friendly, Tengah is built in such a way that walking and cycling your way around town will be more convenient. Instead of roads, you'll find plenty of pavements and cycling tracks to lead you from your homes to the shops or MRT stations. 
Here's a plus point: having roads and these carbon-emitting machines underground also means more green spaces above ground to inch towards eco-living. Hopefully this will be the start to a more car-lite society. 
---
6. Farmways where residents can grow and harvest organic produce
---

Image credit: HDB
A common feature that the different districts in Tengah will have are "farmways" that'll link them to each other. You can expect plots of green similar to what's found in an actual farm, lined with eateries, shops, and sports facilities.
But the main highlight here is how residents are able to grow their own vegetables and harvest them for consumption. Unlike the current set-up in other neighbourhoods where designated grass plots are being balloted for residents to use, everyone in Tengah will have a chance to partake in this. Those without green thumbs can also purchase organic goodies from these plots.

Image credit: @deecoded
Other sights that'll add character to the estate will include an elaborate landscape of flowering plants – the pink trumpet tree, cempaka and golden gardenia, amongst others. And naturally, the estate will be graced with the presence of birds and butterflies as a result. 
Check out our article on other urban farms in Singapore for more inspiration.
---
7. Smart town features for electric cars and water saving
---

Elevator Energy Regeneration System (EERS) – reduces energy consumption without affecting lift operations
Image credit: HDB
The most boujee feature of Tengah that no other estate will have is that it's going to a fully smart-enabled town, where additional power and data points are provided in each housing unit for convenient installation of smart home devices.
Beyond individual homes, common areas will also make use of smart technology such as scheduling lighting based on the movement patterns of people, and using regenerative lifts that only power up when in use.

Rainwater harvesting system 
Image credit: HDB
It's a known fact that Singapore has a limited water supply. To maximise resources, Tengah will have a system where rainwater is collected and stored to wash common areas and water plants. There'll also be a smart irrigation system where moisture sensors switch off the scheduled watering once enough water has been sprinkled. This allows easy maintenance of the greenery and landscape while saving a ton of water.

Smart PCWS will automate the waste collection system 
Image credit: HDB
The highlight of the town however has to be the smart Pneumatic Waste Conveyance System (PCWS). It's a mouthful, but to put it simply, it's a more hygienic and efficient method of waste collection and management. Instead of leaving it to the cleaners to collect our trash from the base of rubbish chutes, there'll be an underground pipe network that'll channel all the waste into the Centralised Bin Centre using air pressure. 
In line with the movement towards saving the earth, the car parks in this estate will also have enough charging points for easy usage of electric vehicles.
---
8. Central Park with lake and water activities
---

Image credit: HDB
Instead of the usual multi-purpose halls or open-space areas that anchor each neighbourhood in Singapore, Tengah estate will have its own forest centre known as Central Park. Apart from plenty of trees and a bank of water, there'll be recreational areas like an amphitheatre and kayaking. Either way, this Central Park will be the first of its kind in HDB estates.

Image credit: HDB
---
9. Amenities like schools, a sports hub, and medical centre
---
Although the first residents of Tengah estate will live without a town centre for a while, rest assured that every district will have its own neighbourhood centres complete with amenities such as schools and market places. To serve the vast population that will reside at Tengah, there will also be a sports hub and a health and medical care facility, much like what you see in Punggol and Sengkang today.
---
10. A short 10min bus ride to large malls, country clubs, and the Science Centre
---

Image credit: Google Maps
While Tengah offers plenty of amenities and activities to do within the estate itself, the area is surrounded by other estates that are already thriving with an endless list of things to do. If you hop on a bus, it'll take you only 10 minutes to get to Jurong East where there's a shopping hub of four malls – you won't have to travel all the way to Orchard for your food and shopping fix! 

Ice skating rink in Jcube
A short walk from the malls can also get you to the Science Centre and Snow City. And if you travel two MRT stops down from Jurong East to Lakeside MRT station, you'll find yourself at Jurong Lake Gardens.

Jurong Lake Gardens has 13 different zones for kids to explore, a lalang field, and a bunch of scenic trails by the water
A shorter bus ride from Tengah can get you to Bukit Batok where country clubs like HomeTeamNS and Civil Service Club are located. Other activities there include laser tag, bowling, and wallet-friendly karaoke at Party World KTV. 
A quick comb around this side of Singapore, and you'll find quite a number of other options for cheap karaoke places too.
Given how Tengah is located smack in the middle of these already developed neighbourhoods, there's no shortage of shops and activities nearby.
---
Tengah BTO
---
Tengah is the newest estate in Singapore after Punggol and at this juncture, it's hard for anyone to imagine the current jungle terrain turn into a pioneering estate towards smart and sustainable living. But once everything comes into place, it's a sure bet that many of us will be itching to live there.
If you're looking for activities to do around the neighbourhoods of Singapore, you can get some ideas from our previous articles:
Also check out our article on new BTO launches in Feb and May 2020 if you're applying for one soon.
---
Originally published on 9th November 2019. Updated by Kezia Tan on 19th November 2021.
Cover image adapted from  (left to right): HDB, Land Transport Authority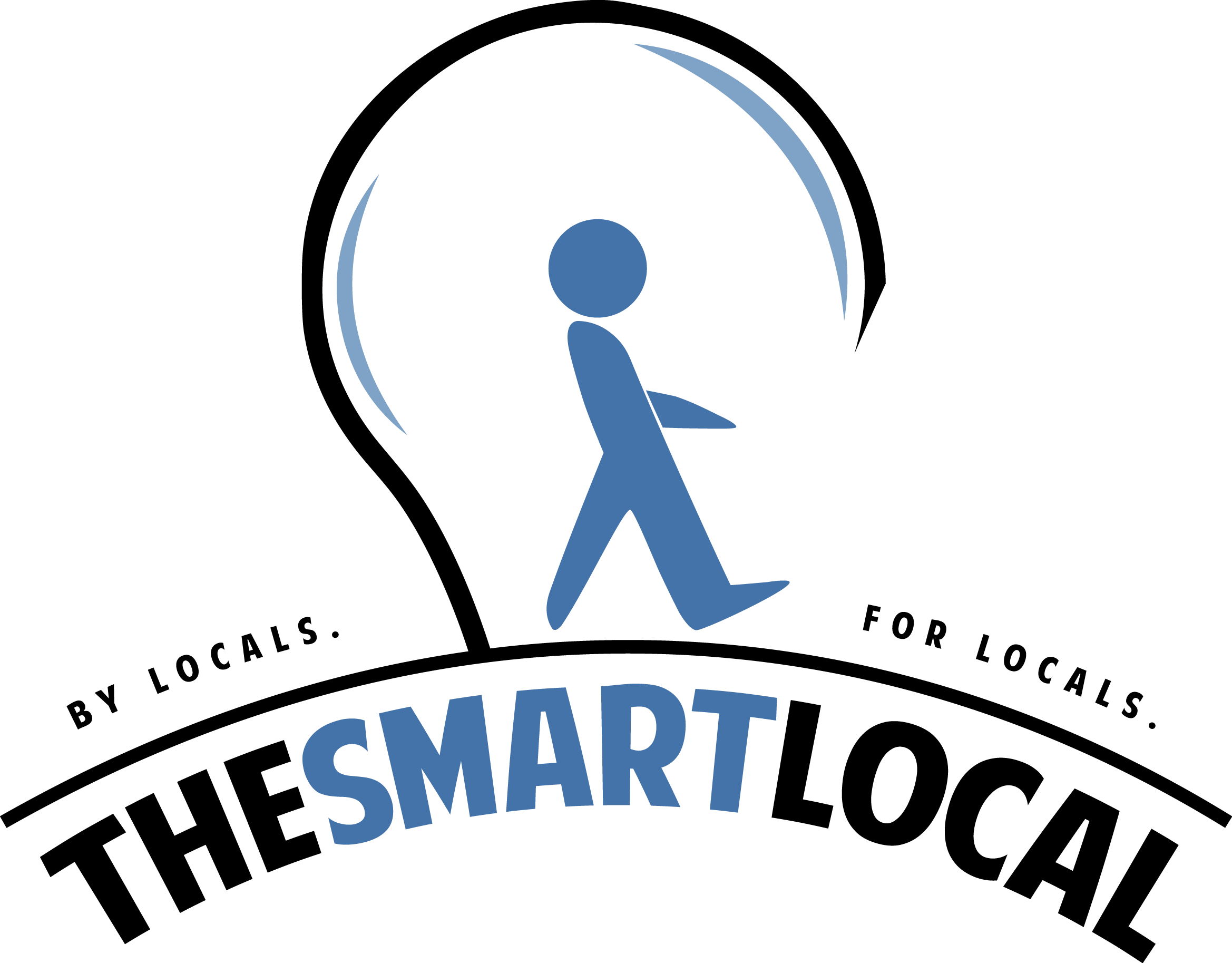 Drop us your email so you won't miss the latest news.