Spark Connections – free credits for activities in Singapore
---
It's been so long since we last travelled that we've just stopped keeping count of the years and months. Locals are known to lament that "Singapore is boring", but hold your horses. There are a lot more ways to fill our time than with cafes and staycays, and people to meet without venturing out of the country – both of which Spark Connections is going to open your eyes to.
For those who haven't heard, Spark Connections is an initiative to help Singaporeans spark a new lifestyle and elevate their quality of life, by picking up new skills and gaining access to exclusive events. 
Registration is completely free, and we all get a whopping $100 worth of credits each, to offset up to 50% off on activities offered. Read till the end for the sign-up link to get your free credits. In the meantime, here's a little taste of the many activities available:
---
1. Book analysis with activities like cocktail making & jungle survival
---
Say the words "book analysis" and you may be picturing a snooze fest where everyone is huddled up in a library. For Singaporeans who love to read, this Book Analysis Workshop by And So Forth is gonna bring new meaning to "the words jumped off the page".
This immersive analysis of the classic, Around The World In 80 Days by Jules Verne, will feature more than a riveting discourse with like-minded bookworms. There'll be a series of fringe activities to supplement your reading experience, as if thrusting you into the world of the book.
Among others, there will be cocktail making, jungle survival skills, and sake appreciation. To make the whole journey even more exhilarating, the location of this workshop will be kept top secret till 24 hours before the event takes place. Find out more about the activities in our Around the World in 80 Days Book Analysis review.
Register for And So Forth's Book Analysis Workshop.
---
2. Guided cycling tour across 4 quays with photo ops & mini games
---

Image credit: Let's Go Tour
When it comes to things to do in Singapore, cycling has become all the rage – right up there with hiking in terms of popularity. In this Cycling Tour organised by Let's Go Tour, you and your own trusty two-wheeler will be zipping through not one, not two, but four picturesque quays: Boat Quay, Clarke Quay, Robertson Quay and Collyer Quay.
Besides the obvious highlights like incredible riverfront views and the glorious wind in your hair, this tour offers some perks you'd never get from cycling on your own. For history buffs, you'll be pleased to know that the cycling journey will be accompanied by commentary on the visited locations.
Those who love documenting their rides on the 'Gram will also have their phone galleries blessed with an abundance of new shots at various photo ops along the way. And last but not least, you'll be distracted from the burn in your glutes with the help of some mini games that will be played throughout your cycling expedition.
Register for Let's Go Tour's Cycling Tour.
---
3. Rough it out in the jungle with a woodcraft & bushcraft adventure
---
The concrete jungle can get stressful and dreary over time, which is why this Woodcraft and Bushcraft Experience by Beyond Expeditions might be just the thing to help you reset and recharge.
Channel your inner Bear Grylls and pick up crucial wilderness survival skills, including chopping firewood, and setting up a natural shelter where you can chill and get cosy. You'll also get to cook a hearty lunch and brew some comforting masala chai with the fire you've started, and dabble in woodcarving where you can create your own wooden whistle to bring home. 
Think of it as a throwback to wilderness camps in school – especially for folks who were in uniformed group CCAs – but way more levelled-up. Read more about the activities covered in our full Woodcraft & Bushcraft Experience review.
Register for Beyond Expeditions' Woodcraft & Bushcraft Experience.
---
4. Handcraft your own unique leather goods to take home
---

Image credit: Hides & Thread
Leather goods always evoke a touch of class, and people don't mind paying a premium for the skill and meticulous handiwork by the craftsmen. With this Leather Crafting Workshop held by Invade Industry, you'll be taught the ins and outs of leather crafts and be able to try your hand at creating your very own leather goods – like a card holder pouch and cable organiser.
You'll then get to bring home your one-of-a-kind creations so you can add them to your accessory arsenal on a day-to-day basis, strutting it with pride because you made it with your own hands. Project Runway, anyone?
Alternatively, your unique piece will also make for a memorable and thoughtful gift to a loved one. After igniting a hunger for creating customised goods, the workshop will also be throwing in a DIY Perfumery Kit for you to experiment further at home, on your own time.
Register for Invade Industry's Leather Crafting Workshop.
---
5. Zip through the stadium on beginner-friendly longboards
---
Penny boards were extremely trendy a few years back, during the Tumblr era. And now, longboards are the new "in" thing for cool kids to master. The good news is, the longer board and larger surface area actually mean better steering, balance and control – making this Longboarding Introductory Workshop a good fit even for absolute beginners.
Hosted by Odyssey Boards, the crash course will include ice-breaker activities and bonding exercises so you can let loose together with your soon-to-be boarding buddies. After picking up the fundamentals, you'll be able to cruise around Singapore with your new squad, vibing like the dude in the viral Fleetwood Mac + Cranberry Juice longboarding TikTok.
Once you've got the basic techniques down pat, the coaches may even impart some nifty tricks upon you.
Register for Odyssey Boards' Longboarding Introductory Workshop.
---
6. Learn about coffee beans, espresso machines & latte art
---

Image adapted from: P-Wits Concept Group
Us Singaporeans love cafe-hopping, and there's nothing more delightful than being served a hot cuppa complete with Instagrammable latte art. This Barista Skill Workshop by P-Wits Concept Group will delve into the rich history of coffee, teaching you how to differentiate between the types of coffee beans as well as various drinks from americano to flat white. 
It's not all just theory and fun facts, this hands-on workshop also allows participants to grind their own coffee beans, operate an industry grade espresso machine, try creating latte art and whip up a delicious cup of affogato with Haagen Dazs' luxurious ice cream.
If you've always been a caffeine fiend, this outing will be a great way for you to link up with fellow java enthusiasts. Who knows? You may be meeting your new go-to cafe kakis with whom you'll explore new haunts.
Bonus: P-Wits Concept Group is also running a special promotion just for Spark Connections members. Quote "SC80" during checkout to enjoy $108 off the original price.
Register for P-Wits Concept Group's Barista Skill Workshop.
---
Try new activities and meet new people with Spark Connections
---
Spark Connections is making it easier than ever for Singaporeans to expand their social circle. We're pretty much spoiled at this point, 'cause where else would you be able to get $100 free credits just to try out whichever exciting new activities your heart desires?
If you think the $100 credits are a one-off thing, here's the kicker: your account resets to $100 credits at the start of each year on 1st January, paving the way for even more fun and activities. The credits are available for redemption year-round, and you'll be able to use them to offset up to 50% off your chosen activities.
Whether you want an active fun-in-the-sun outing or a chillax activity where you can craft something handmade and one-of-a-kind, there's a suitable activity waiting for you. And with that, a bunch of like-minded folk for you to meet, and meaningful connections to be sparked.
---
This post was brought to you by Spark Connections.
Cover image credits (L-R): Let's Go Tour, Hides & Thread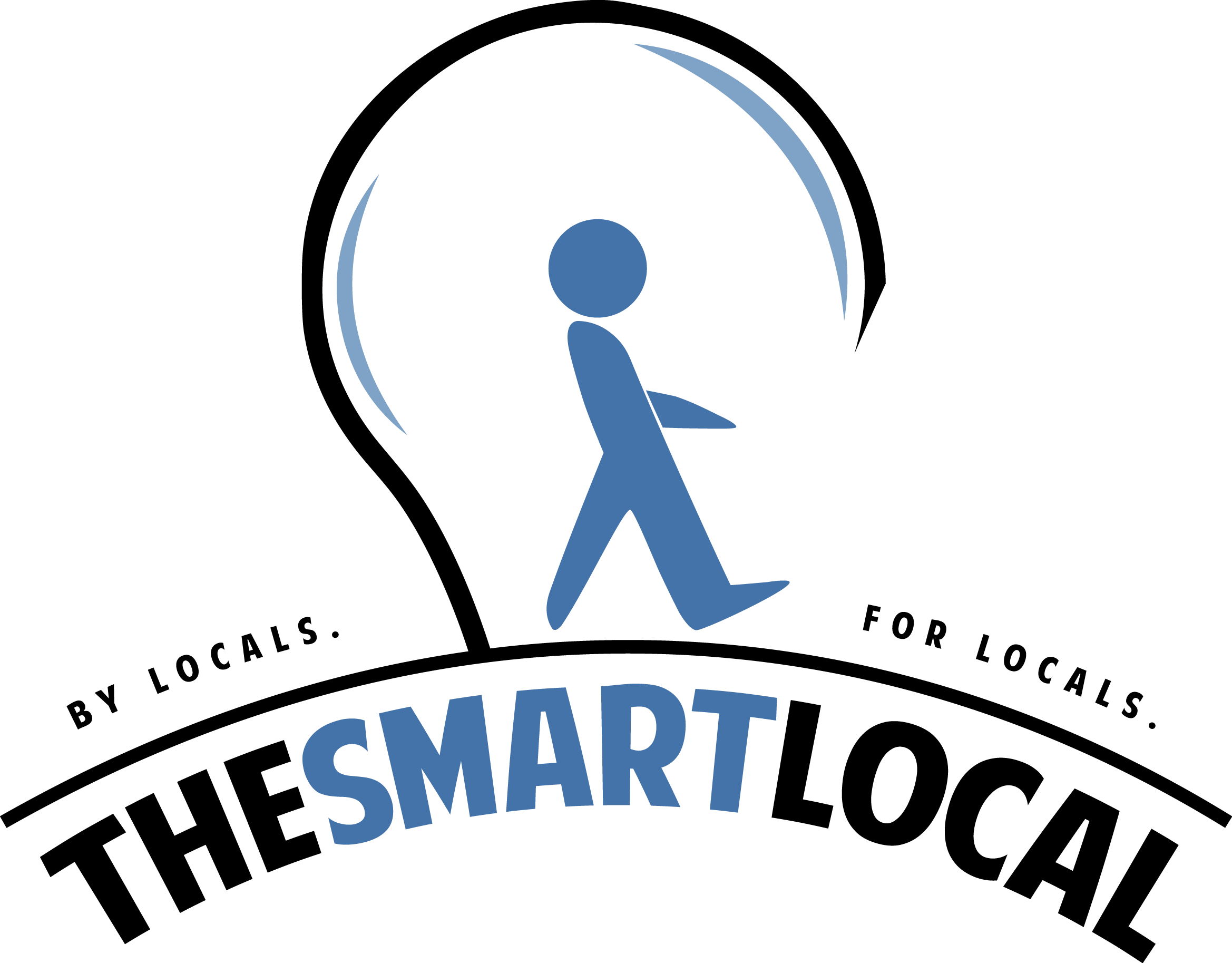 Drop us your email so you won't miss the latest news.