Reading in Singapore: why it has taken a backseat
---
Spending time in bookstores and libraries has always been a favourite pastime of mine. But like many young adults in Singapore, I tend to leave these places empty-handed, with my eyes glued back to my smartphone the minute I step out of a store. 
It's a pretty disappointing state to be in, especially for an ex-bookworm like me. As much as I hate to admit it, reading just isn't that appealing anymore. This seems to be the case for many of my peers too. No doubt we love the novelty of reading, but do we actually enjoy the act of reading itself? Truth be told, I think not. Here's why. 
---
From bookworm to barely reading 
---

That's me reading at the age of 2
Image credit: Jacinth Chia 
Like many of my peers, I was a total bookworm growing up. As a child I was one of those kids who maxed out library loan limits, brought books on vacation and constantly got scolded for reading in the dark.
However, the older I got, the more other things started to vie for my attention. In university, for instance, books began to take a backseat between all the school assignments and social commitments I had.

I used to read avidly up till Junior College but stopped once other distractions got in the way
Image credit: Jacinth Chia
It seems like this has long been a trend in Singapore – the older you get, the less you read. In fact, according to a 2018 National Reading Habits Study on adults and teenagers, only 25% of adults pick up a book more than once a week, compared to 40% of teenagers. 
So before I knew it, I became a part of that diminishing statistic. What used to take me days to read now takes me months, and this has been proven in my attempt to rekindle my love for reading during the recent Circuit Breaker. 
---
Trying to read more during the Circuit Breaker 
---
Reading hadn't really been on my mind for some time, but when Circuit Breaker (CB) measures rolled around, I suddenly found myself with lots of free time on my hands. 
Watching Netflix and swiping on Tinder wasn't going to cut the productivity #goals I had set – so I thought, hey, why not pick up on reading again? With an eagerness to rediscover the love for reading, I excitedly ordered 3 new books from online bookstores in March to read by the time the CB ended.

"Becoming" was the only book I finished reading out of the 3
Image credit: @booksactually
Well, at the time of writing this article, CB measures have lifted, it's mid-July – and I'm only done with the first book. Safe to say that my #goals were not met. 
However, at the risk of sounding politically correct, I wouldn't say it was a complete failure. I may have missed my reading goals by a long shot, but I also gained some valuable insight into why Singaporeans like me find it hard to read even though we like the idea of it.
---
1. We enjoy the aesthetic more than the actual activity
---

Me at the Boston Public Library, USA – took lots of pictures with the gorgeous interior, but didn't pick up a single book.
Image credit: Jacinth Chia
We've all romanticised about the idea of reading at some point. My personal favourite is the one where I'm reading in a cafe and catch the eye of a handsome stranger – who'll come over, strike up a conversation and buy me a coffee. 
Coffeeshop fantasies aside, many of us fall in love with the idea of reading more than the actual act of reading. I, for one, have posted several IG stories of my new books over the course of the CB. I was hoping they would make me seem more intellectual and productive, all befitting of the bookworm-writer aesthetic I liked. 
However, with this mindset, I found it hard to keep reading when no one was looking – which explains why I never actually finished the books I started. 
---
2. Netflix is easier! 
---

Crash Landing On You was one of the binge-worthy Netflix series that stole time from my books
Image credit: Netflix
It's no secret that Singaporeans work some of the longest hours in the world. With so much work-related reading already on our plates, many of us just don't have the mental capacity to read books for fun anymore. Think emails, work reports, news articles and even text messages that we are bombarded with daily.
This rang a hundred times more true for me as a writer. I stared at pages of words for days on end, so frankly, reading books felt like work instead of fun. After a long day, I just wanted to switch off and unwind. Mindless Netflix binges sounded like a dream. Books? Not so much. 
---
3. We have trouble quieting our minds enough to become absorbed in a book
---

We're so used to multitasking that sitting down to concentrate on a book feels out of place
If you feel like your attention span is getting shorter as you age, you're not the only one. Multitasking has become the norm – and as we keep switching browser tabs, refreshing news feeds and watching short videos, reading a book suddenly becomes the slowest thing in the world. 
During the CB, whenever I tried to focus on a book, my mind would start to wander. Even when reading on the occasional MRT commute, I found myself itching for the visual simulation of my phone. I constantly wanted to check my messages, play my phone games, refresh my IG feed or even check my email. 
---
4. Books can be a pricey hobby
---
The final barrier to reading is the cost of books. On average, whether it's an ebook or a hardcopy one, books can cost anywhere from $10 – $30, which makes me think twice about buying them. 
It's fair to say that in hindsight I would rather spend that money on 5 large cups of BBT. Compared to a book, other more instantaneously rewarding things like BBT seem more worth it.
---
Rediscovering reading as a hobby
---
Feeling disappointed that I didn't reach my reading goals during the CB, I figured it was time to relook my "strategy" altogether. It wasn't long before I realised why I found reading to be such a chore. 
For starters, the books that I had set out to read were not genres I actually enjoyed. I had assumed that at the ripe age of 22, I would leave titles like Harry Potter and Artemis Fowl behind for classics like Jane Austen and Charles Dickens, social commentaries, and autobiographies.
But one night, as I picked up an old young adult novel called The Art Of Racing In The Rain for the fun of it, I found myself drawn into the story like I had been in the past. I was so absorbed that I read the entire series over a weekend – a huge contrast compared to my failed CB reading attempts.

I came to learn that reading is more joyful when you don't have expectations as to what you should be reading. Instead, just read what you know you'll enjoy.
Image credit: Jacinth Chia
When it came to acquiring new titles, I turned to free sources to save money on books. Besides websites with free books like Open Library and Google Play Books, sources like the NLB Mobile app were easy go-tos for reading eBooks easily.
I also realised that my concentration improved when I made it a point to mute notifications on my handphone and computer, so they didn't beg for my attention. During commutes, setting your phone to Do Not Disturb Mode helps to create some "alone time" for you and your reading material. 
---
Reading for a good cause 
---
As many of us have the resources to rediscover our love for reading, let's not forget it's a hobby that not all Singaporeans have access to. There are many from less privileged backgrounds who don't have the same reading opportunities, and here's how we can help. 
From 11th – 26th July 2020, simply sign up for the Read for Books charity drive and read for 15 minutes to contribute to a good cause. For every 10 people who read for 15 minutes, 1 book will be donated to a child who needs it. It's also super flexible, meaning you can read anything you like, and companies can also sign up to join.
For book recommendations, hop onboard a Zoom Read Together session that'll be held daily by the National Library Board (NLB) at 3PM and 6.30PM. Each half hour session is dedicated to a different genre with a host who'll recommend short reads which you can access for free on the NLB Mobile app. Check out the schedule and sign up here. 
So whether you're an ex-bookworm like me or just want to start a fulfilling reading hobby, you can now rekindle your love for reading and help the less fortunate at the same time. Investing time in something this meaningful is a no-brainer, and chances are you'll kickstart a reading habit and discover literary gems from there.
---
This post is brought to you by the National Reading Movement.
Cover image adapted from: Jacinth Chia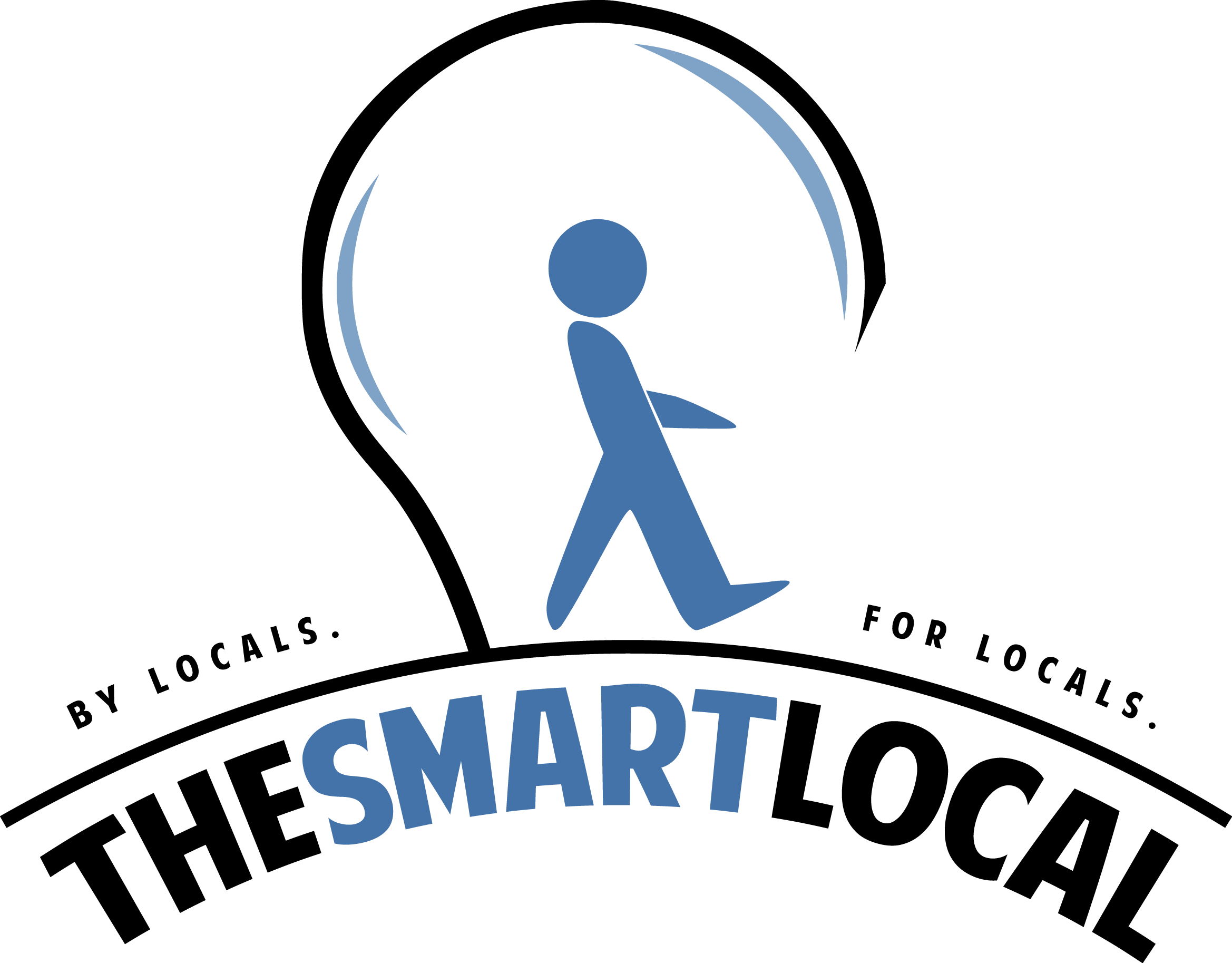 Drop us your email so you won't miss the latest news.