Websites with free online books
---

Image (right) adapted from: Novels77
Books, just like movies, transport us to a different realm and give us an escape from our everyday worries. But with libraries closed this Circuit Breaker (CB) period, those of us who favoured physical pages pre-CB are now left to our own devices, literally.
Thankfully, all's not lost! In this day and age, you can find just about anything online – including your favourite novels. And if you know where to look, you won't even have to pay a single cent. We trawled through the interwebs and found these 9 websites with free online books to tide you over until libraries and bookstores open again.
Check out our other book-related articles here:
---
1. National Library Board (NLB) via OverDrive – convenient access for locals

---

Image credit: NLB OverDrive
Our local libraries might be closed, but luckily they've already expanded their services online. For interested Singaporeans and PRs, you can create a basic account on NLB using your Singpass, NRIC, or PAssion card. This registration is free for Singaporeans but PRs will have to pay a one-time fee of $10.50.
Instead of searching shelf after shelf, finding a book on NLB's website is just a few clicks away. In an instant, you'll have a full list of related titles including audiobooks, how many there are, how many are available, and if there is a waiting list.

OverDrive app that's logged in to NLB

Just take note that while books can be borrowed on the NLB website, you'll have to use OverDrive through an app or browser to access them. OverDrive hosts international libraries that users can use to borrow books as long as they have a membership from the library they're borrowing from.
As such, we would recommend heading straight to OverDrive and syncing your NLB account there to borrow books. For basic NLB accounts, a maximum of 16 books can be borrowed at one time and be loaned out for 7 or 21 days.
Browse books on OverDrive here.
---
2. Open Library – alternative to NLB with books available in other languages

---

Image credit: Open Library
Open Library is like the Wikipedia of online book archives – it's built and grown through contributions from users. It aims to have a copy of every book ever published so you'll find popular fiction books like Harry Potter and The Hunger Games, along with biographies, cookbooks, and non-fiction books.
Popular books on NLB tend to have a long virtual waiting list so Open Library Makes for a great alternative.
Browse Open Library's books here.
---
3. Project Gutenberg – discover books from even before WWII

---

Image credit: Project Gutenberg
Old souls, history buffs, and fans of old literature will appreciate this one. Project Gutenberg is a website that focuses mainly on old books with expired U.S. copyrights – which are mostly works published before 1924. To date, they have over 60,000 free eBooks and are still regularly adding new books.
The books can be downloaded in numerous formats too –  as an ePub, a Kindle file, or in plain text format that can be saved to your Dropbox, Google Drive or OneDrive. This is also a good website for those who are interested in books written in obscure languages like Esperanto and Occitan.
If you prefer listening, Project Gutenberg also has a collection of audiobooks which are either human-read or computer-generated.
Browse Project Gutenberg's books here.
---
4. LibriVox – free audiobook library
---
Busy bees and parents who never have time to sit down can head to LibriVox for a wide range of audiobooks they can listen to while on the go. This is actually where Project Gutenberg gets most of their audiobooks, but though the selection is largely similar, each website still has unique titles that are not available on the other.

Image credit: LibriVox
Audiobooks here are organised by author title, genre and language for your easy browsing. You'll also be able to download it if you prefer to listen to it in your own time.
Fun fact: LibriVox is run purely by volunteers so your audiobooks are being read to you by contributors of the website. Some books are even read by a group of people as opposed to just an individual.
Browse LibriVox's audiobooks here.
---
5. ManyBooks – find books by self-published authors

---

Image credit: ManyBooks
ManyBooks was first established in 2004 and also happens to be related to Project Gutenberg. They got a head start in building their massive collection of titles by bringing on much of Project Gutenberg's extensive archives before adding books by self-published authors.
These independently published books range from genres like science fiction, romance, and fantasy. Though some of these books are not free, they often only cost as little as 0.99USD.
To read, just access any of the free titles on your browser. If you want to buy a book or read offline, you can make a free account to store your purchases.
Browse ManyBooks' books here.
---
6. Novel upload sites Novels77.com – independent sites that upload popular YA and fantasy books like Game of Thrones

---

Image credit: Novels77
If you've ever been too broke to feed your fiery passion for reading like me, you'll know how hard it is to find a free online books.
These novel websites are where I found some of my favourite, low-key trashy YA books. Think Twilight-esque books like Vampire Academy, and other fantasy novels. But nowadays, these websites also have popular fiction titles like Game of Thrones, Throne of Glass, and Miss Peregrine's.
If these aren't exactly up your alley, there are other genres like historical fiction with books like And The Mountains Echoed. The selections are still limited and vary per website since they're run purely by volunteers. But supporting these smaller websites means that they'll be able to upload more titles in the future for readers like you.
Check out the novel websites here:
Novels77
Top Books 2019
Novel80
Novel Free Read Online
---
7. PDF Books World – access to classic public domain books

---

Image credit: PDF Books World
If you're tired of straining your eyes to read tiny fonts of uploaded eBooks, PDF Books World will not disappoint. All of their uploaded books are public domain books that have been carefully made into PDFs with legible font sizes for easy reading.
Other features in their PDFs are internal links to footnotes, citations, illustrations, and index pages. And as their name implies, all of their books are in PDF format which is compatible for most digital devices, making it ideal for offline reading.
Browse PDF Books World's books here. 
---
8. Google Play Books – a bookstore in your pocket for Android users

---

Image credit: Google Play Books
For those who favour reading on their phones, you're in luck. With Google Play Books, you'll essentially have a bookstore containing millions of titles in your pocket. It sounds like something that would only be available on Android devices, but it's available for download on iOS as well.

Image credit: Google Play Books
You'll be spoilt for choice from the millions of titles available and be able to download up to 1000 eBooks, audiobooks, and even comics. Although there are both free and paid books, many cost just a few cents if you do have to pull out your wallet.
Keep in mind that most of the free books will be by self-published authors. But nothing sours a reading experience more than a book that turns out bad so to avoid an unpleasant surprise, use the review function to see if it's worth a read.
Visit Google Play e-bookstore here.
---
9. BookBoon – free textbooks for students, written by top professors

---

Image credit: BookBoon
A pro-tip I learned as a broke uni kid was to always check online for any free downloads for my required textbooks to avoid spending unnecessary money. Sites like BookBoon are a must-have on your bookmark bar since it has thousands of free textbooks written by university professors.
If you can't find your textbook here, you could still use the website to pick out one that closely relates to your field of study to upgrade yourself or as a supplementary guide. There are even bookmark and memo tools when you download the books for easier referencing.
Browse BookBoon's books here.
---
Free online books

---
Not having access to physical libraries or bookstores doesn't mean we have to quit reading cold turkey. During these hard times, it's important to stay positive and do what we can to live our normal lives. If that's through literary escape, then this list of websites with free online books will definitely help you get started.
Check out other free resources you can use during CB: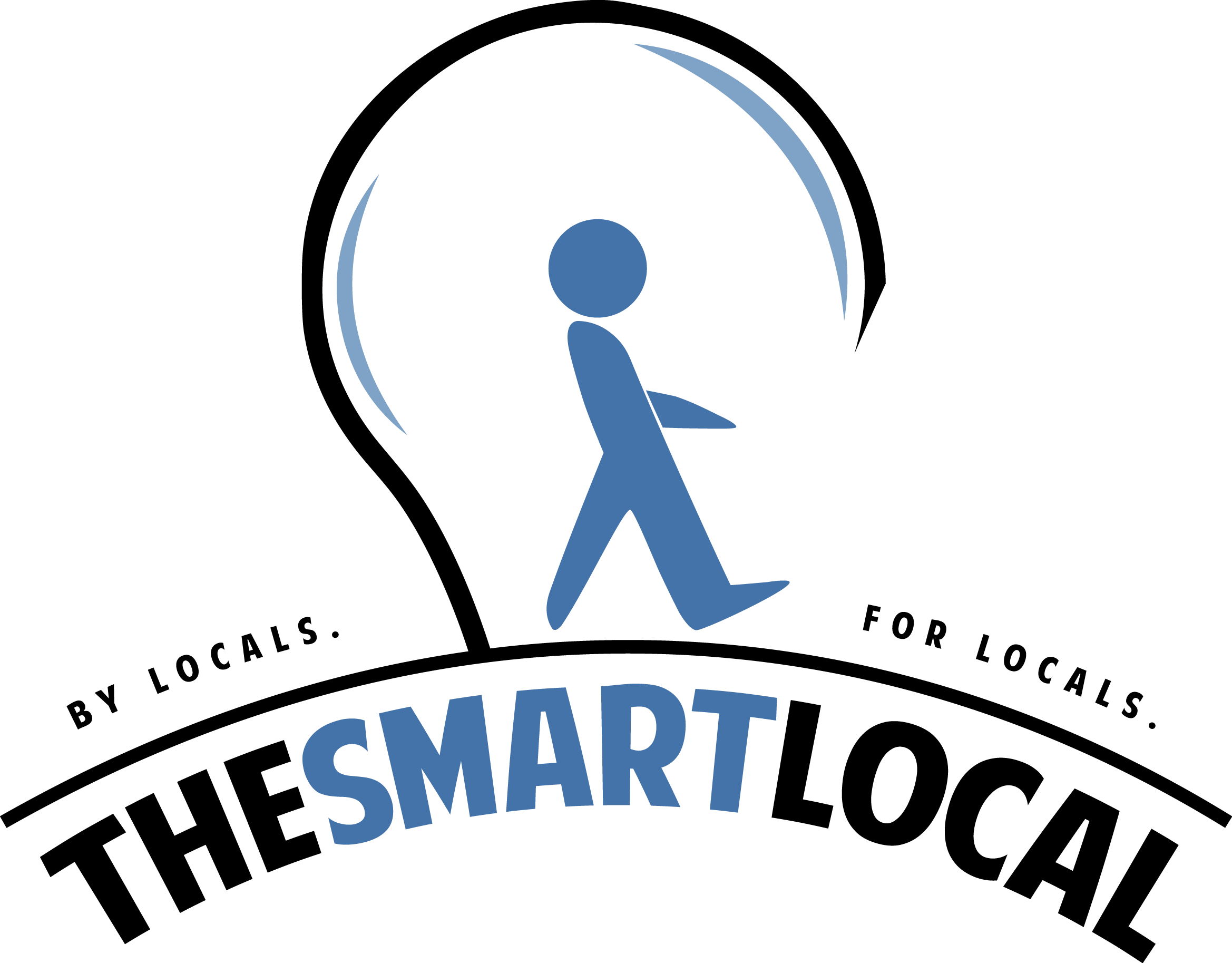 Drop us your email so you won't miss the latest news.