Single's Inferno 2 fun facts
---
With summer on a paradisal island full of hotties, drama, and even the opportunity to head to an ultra-luxurious resort, it's no wonder Single's Inferno 2 is perfect binge-watch material. 
The Netflix Top 10 recently wrapped up its final episode and it's pretty safe to say that we fans simply cannot get over the intriguing cast and their love lives. Gossip? Aplenty! Tea? Serve it! Below, we lay out some of the most surprising fun facts and deep-dive into rumours for those who simply can't get enough.

Warning: Spoiler alert.
---
Quick recap of the season's final couples
---

Image credit: @deeenerss
After more than a week on the island, the contestants matched up with the person they felt the most attracted to. In case you've forgotten, we've got 3 pairings this round:
Choi Seo Eun (27) and Jo Yoong Jae (31)

Lee So E (22) and Kim Se Jun (26)

Shin Seul Ki (24) and Choi Jong Woo (24)
Much to the delight of fans, all 3 pairs have been spotted together after the show. However, none of them have announced that they're officially dating.
Meanwhile the rest of the contestants – Lee Nadine (22), Park Se Jeong (25), Im Min Soo (25), Kim Jin Young (27), Kim Han Bin (23), and Shin Dong Woo (31) –  left the island as single pringles.
---
1.  Se Jeong & Se Hoon from Season 1 went on an alleged date
---

Image adapted from: nataliecarinaa
In a crossover we never knew we needed, Park Se Jeong and Moon Se Hoon from Single's Inferno 1 appear to have visited a bar together in January 2023. The caption on Se Jeong's Instagram Story translates to a teasing "Today, you're a cute boy". Paired with a table filled with tipples, this photo drove the fans of the show absolutely bonkers with speculations. 

Image credit: @jennonpark
However, if we were to dig a little deeper, additional posts show that there were others there at the bar that night, so the evening probably wasn't a romantic 1-on-1 date night after all. Nevertheless, as Gabriella Montez sings, "this could be the start of something new". Please date y'all.
Fact or cap: Probably cap.
---
2. Se Jun & So E went on an unreleased final date on the show 
---

Video credit: The Swoon
Unreleased scenes? We're all for it. The Swoon, powered by Netflix, is where you can catch some of the fun footage that didn't make it into the final cut. Watch the cast revealing their celebrity crushes, playing Never Have I Ever, and discussing their love lives in these extra footages that are available for free on YouTube. 
Our favourite has to be the 3-minute cut of Se Jun and So E's chat before they had to make their final choice. During the show's run, the duo didn't get as much screen time as many of us had hoped and this relaxed conversation gives us a better glimpse into the couple's cute dynamics. 
As a cherry on top, this chat also took place at the same location as their very first date. 
Watch more of Single's Inferno 2's interviews and behind the scenes. 
---
3. The show's island is an accessible S$16 boat ride from Incheon 
---

Image credit: Jinsu Park 
Inferno looks like a scene out of Lost or Survivor. Smack in the middle of the ocean, with nothing but water stretching to the horizon, it appears to be insanely ulu. But fans of the show may be glad to hear that Saseungbong Island, also known as Saseungbong-do, is neither as inaccessible nor exclusive as it seems. It isn't expensive to visit either.

Image credit: itour
On your next holiday to Seoul, you can easily take a day trip out to the filming location by heading to Incheon and then hopping on a 2-hour boat ride to reach the island. Boat tickets to the private island start from just KRW15,000 (~S$16) per person or KRW100,000 (~S$106) for a private boat. Go camping, clam-digging, fishing, swimming, or simply enjoy a sizzling tan like Dong Woo and Se Jeong did. 

Image credit: Daehwan Kim

---
3.  Nadine is the most-followed contestant with over 1m followers
---

Image credit: @deeenerss
It's a huge loss for the boys on the island who didn't pick kween Nadine. The modest and shy contestant turned out to be a great catch, with personality and credentials that stole the hearts of many.

Image adapted from: @deeenerss
Thanks to her multiple appearances on a popular Korean YouTube channel  반짝이는 니모팸 or Nimo Fam, the pre-med Harvard student already had some level of fame prior to the show. But Single's Inferno 2 was when Nadine's internet fame really shot into the skies. 
She gained the largest following and now has the highest number of followers among the contestants with 1.2 million followers and counting. 
---
4. Seul Ki comes from one of the richest families in Korea
---

Image credit: @shinseulkee
Channelling serious "Princess energy" is Seul Ki and there's a good reason for it. While it wasn't revealed on the show, the contestant comes from one of the richest families in South Korea. Her family owns a massive building in the upscale Sinsa-dong, Seoul, and her dad turns out to be one of the most popular plastic surgeons in the country.

Image credit: Netflix, via The Swoon
Dr. Yong Ho Shin's portfolio includes being the current president of BIO Plastic Surgery Clinic and he's also a clinical professor in multiple universities including Korea University. Still, kudos to Seul Ki – we hear that she doesn't just live off the silver spoon and has worked to earn her keep. 
---
5. Nadine & Han Bin are rumoured to be dating
---

Image credit: @deeenerss via mingyuwu1
In probably the juiciest tea yet, Nadine is rumoured to be dating another contestant after the show. Despite not having found a match on the show, Nadine unleashed a wave of speculation among her viewers when she posted a new year's Instagram Story with an unidentified man. 
She posts. The internet sleuths. We now have a main suspect: Kim Han Bin. 

Image credit: @domestic_seal
The reason? Han Bin also posted a photo on his own Instagram account early last year with what seems to be the same ring. Both Nadine and Han Bin also posted photos of themselves doing winter sports within the same period of time. 
Real or a case of really good imagination? We'll have to wait and see.
Fact or cap: Probably cap.
---
6. Jin Young will be appearing in a new Netflix show
---

Image credit: @dex_xeb
Apart from being an ex-UDT (special forces) and a content creator, Jin Young also makes a regular appearance in reality TV shows like Love & Joy, Bloody Game, and Toy Soldiers: Fake Men 2. For those who want more Jin Young, next up on his gig list is Physical 100, a Netflix reality survival series where contestants are tasked to navigate tough physical challenges.  
Season 1's Cha Hyun Seung is apparently also going to be on the show.

Image credit: The Swoon
---
7. Kim Sejun studied law before working as a tailor 
---

Image credit: @asser__kim
Pre-med student Lee Nadine and practising doctor Dong Woo apparently aren't the only contestants that'll please the average Asian MIL. Se Jun has another ace up his sleeves that he recently revealed.
Though he currently works as a model and tailor, the low-key high achiever also used to study law. The university he was in hasn't been revealed.
---
8. You can stay at Paradise City from ~S$300/night
---

Image credit: Paradise City
Complete with a private pool,  in-room sauna, a whole dining room and a private butler, "Paradise" on the show is truly heaven on earth. Say you're ballin', you can stay in the rooms featured in the show at around KRW 20 million (~S$21,351) per night.    

Image credit: Paradise City
But say real, the average person actually can stay at Paradise City Hotel on your next vacation. The hotel's Deluxe Rooms are priced from a reasonable ~S$300/night and you'll still get access to the hotel's cool amenities like a kid-friendly entertainment space with bowling alleys, as well as an outdoor and indoor pool.
Yes, Jin Young and Min Soo took a dip in the latter.

Outdoor & indoor pools.
Image adapted from: Paradise City
Book a stay at Paradise City.
Address: 186 Yeongjonghaeannam-ro 321beon-gil, Jung-gu, Incheon, South Korea
Contact: +82 1833-8855 | Paradise City website
---
Fun facts about Single's Inferno 2
---
Reality dating shows give us second-hand butterflies-in-the-stomach and we're all for it. With all the movie-worthy lines and cute interactions in Single's Inferno 2, it's hard to keep our inner kaypoh at bay. Hopefully this quells some curiosity and we hope to see more juicy developments on the contestant's socials. 
For more shows & reviews to kill time:
---
Cover image adapted from: Netflix, nataliecarinaa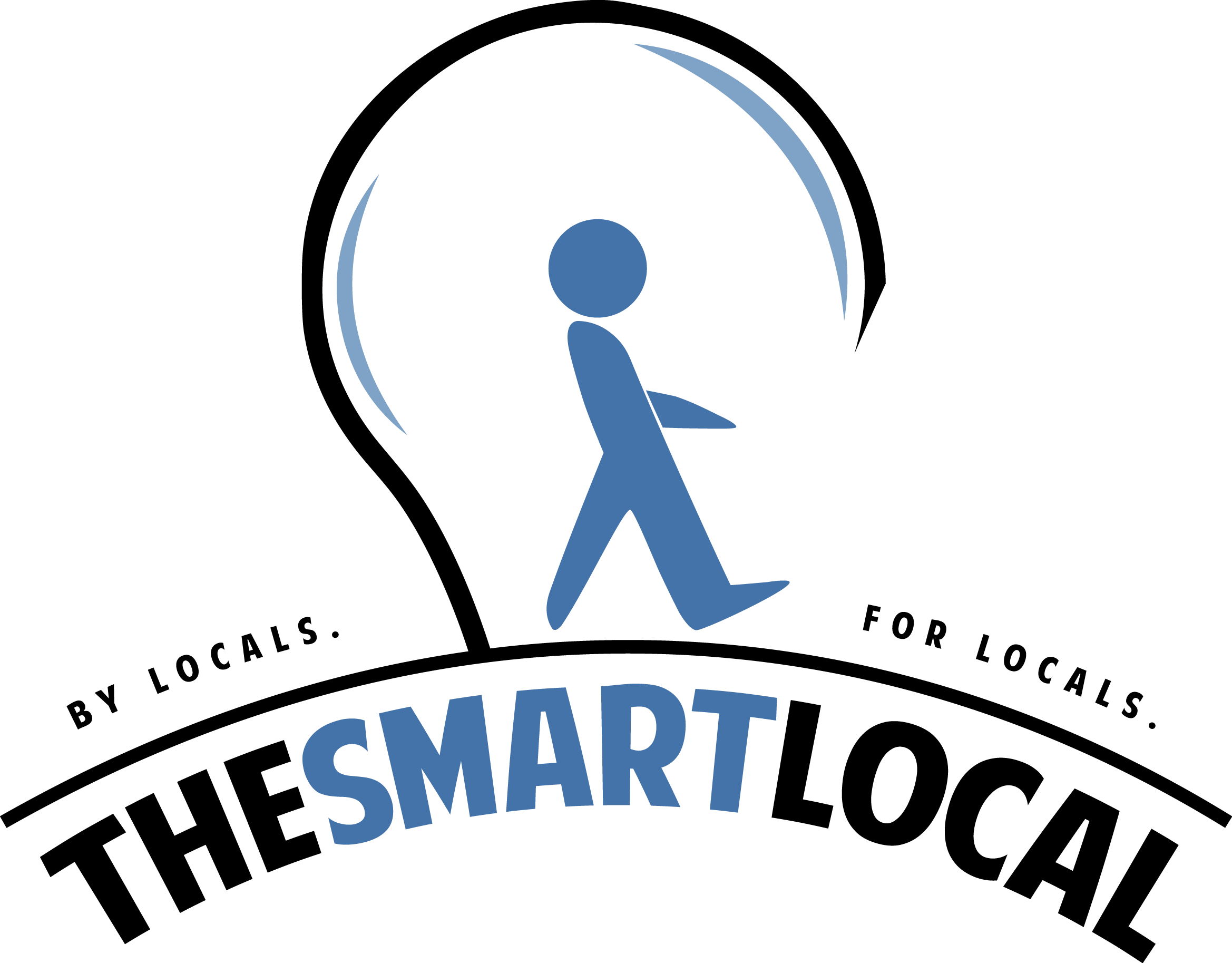 Drop us your email so you won't miss the latest news.