Affordable foldable tables
---
Whether it's to set out more space for food or play a game of mahjong and poker, foldable tables are one of those essentials to have for CNY gatherings.
If you haven't gotten your hands on one, we've done the legwork and found 9 affordable foldable tables for your consideration. The best part is these don't cost an arm and a leg, with prices starting at $22.90.
---
1. Jiji Aluminium Folding Table – Affordably priced from $22.90
---

The table comes in 2 colours: blue and white.
Image adapted from: Jiji.sg
For a lower price point that doesn't discount durability, consider this aluminium folding table from Jiji. It's adjustable to 3 different heights, so you can set it higher to prevent kids from pulling stuff off the table. When it's not in use, you can easily fold the table up into a flat square. It comes with handles too, so it's easy to set up in any room of your house.
Price: $22.90
Get the Jiji aluminium folding table
---
2. Easyhome.sg Foldable Table – Super-long option for bigger families
---

Image credit: Shopee
Reunion dinners are a time for the whole family – long-lost cousins included – to get together. To sit everyone in such gatherings, you might want to opt for this foldable table from Easyhome.sg. The table stretches to 180cm in length to comfortably fit 8-10 pax around the table.

Image credit: Shopee
The table comes in 5 colours such as white, black, blue, wine, bamboo, and silver to match your dining room's aesthetics. You can also choose to get the heavy duty model, which is sturdier and can hold hotpots and multiple plates of food without any worry.
You'll likely need extra seats if you're planning to gather around this large table. Grab a set of 4 foldable chairs at $13.40 from the same shop.
Price: $58.40
Get the Easyhome.sg 180cm foldable table
---
3. HOME+ SG Foldable Table – Circle-shaped for reunion dinners
---

Image adapted from: Lazada 
In Chinese, the words for reunion dinner, 团圆饭 (tuán yuán fàn), literally translates to "group-round-rice". So technically, if you're looking to keep tradition, you should dine at a round table like this foldable round table from HOME+ SG.

Image adapted from: Lazada
If you're one to only host meals once a year, this is ideal as this folds up into a semicircle for easier storage. The table is strong enough to hold a lazy susan too, so there's no need to stretch over other diners to get that last piece of salmon sashimi in your yusheng.
Price: $49.40-$99.90
Get the HOME + SG foldable table
---
4. OEM Camping Table – Ultra-light & suitable for outdoor use
---

Image adapted from: Lazada
If you're into al fresco dining or want a table that can also be used for your next camping trip, the OEM camping table might be a good fit. It comes in 3 different sizes, weighing at a maximum of 1.8kg, so you won't break your back carrying this around. It's also compact, thanks to the detachable tabletop you can roll up.

Image adapted from: Lazada
For an additional $8, you can get an attachable bag for extra storage under the table. Use it to hold dice, poker chips, and playing cards for your games of mahjong and blackjack this CNY.
Price: $24-$31
Get the OEM camping table
---
5. Nitori Folding Table – Store pickup available within 24 hours
---

Image credit: Nitori
We totes understand if getting an extra table didn't cross your mind till the last minute because you're rushing to get everything else prepped for CNY. Not to worry, there's still time to get a Nitori folding table. You can order it online and pick it up from their outlet in Orchard within 24 hours.

Image credit: Nitori
It comes in 3 different colours and sizes, but of course the bigger the better when it comes to gatherings. Once done, you can swiftly fold it and slide it away for storage.
Price: $27.90
Get the Nitori folding table.
Address: 260 Orchard Road, Level 4, COURTS Nojima The Heeren, Singapore 238855
Opening hours: 11am-10pm, Daily
Contact: 6916 3861 | Nitori Singapore website
---
6. Jomo Living Folding Table – Big square table with free shipping
---

Image credit: Jomo Living
Regular mahjong players will know that a square table is a must-have for game setup. Jomo Living has just the thing that comes in 2 heights of 50cm or 70cm. The tabletop has rounded corners, which will prevent major booboos if you're the clumsy type.
If you don't mind waiting for a bit, there's free shipping for the table when you order on Shopee. Alternatively, place your order through the Jomo Living's website to pick it up at their Ubi Techpark warehouse.
Price: From $24.90
Get the Jomo Living folding table
Address: Ubi Techpark, 10 Ubi Crescent Singapore, Singapore 408564
Opening hours: Mon-Fri 10am-5pm (Closed on Saturdays & Sundays)
Contact: 9271 1940 | Jomo Living website
---
7. Dadadahai Foldable Tatami Table – Low-rise option
---

Image credit: Shopee
If you're expecting kids to visit your home, this low-rise foldable tatami table from Dadadahai will be just the right size for little ones. It's also the right height as a coffee table to display snacks and Chinese New Year home decor.
This table has up to 20 variations with varying heights. You can also choose between getting a rectangular or square tabletop shape. Plus, its bamboo material makes it easy to match with most home interiors.
Price: $42.87-$112.32
Get the Dadadahai foldable tatami table
---
8. Homedecoration.sg Foldable Table – Comes with matching chairs
---

Image credit: Shopee
Here's a set you can easily pull out or store away should you have guests dropping by unannounced. The Homedecoration.sg set comes with a table and 4 matching chairs, so there's enough space to seat everyone.

Image credit: Shopee
The folding tabletop comes with a lockpin that ensures it doesn't collapse while you're in the middle of dining. 
Price: $23.73-$138.15
Get the Homedecoration.sg foldable table
---
9. Decathlon Quechua Camping Table – Carries up to 50kg
---

Image credit: @crossxover
As a holy grail for affordable sports equipment, you can look to Decathlon for inexpensive foldable camping tables as an alternative. Our pick is the Decathlon Quechua camping table, which can carry a load of up to 50kg.
For all the weight it can bear, this camping table is rather lightweight at 3.4kg. It also folds and unfolds easily with just a kick of the stands using your feet.
Price: $25.90
Get the Decathlon Quechua camping table
---
Affordable foldable tables for CNY gatherings
---
Be it for a reunion dinner or a game of mahjong, a foldable table will be your underrated bestie when hosting for the festive season. These tables easily accommodate more guests but also be easily tucked away when not needed.
For more inspo for your CNY shopping: 
---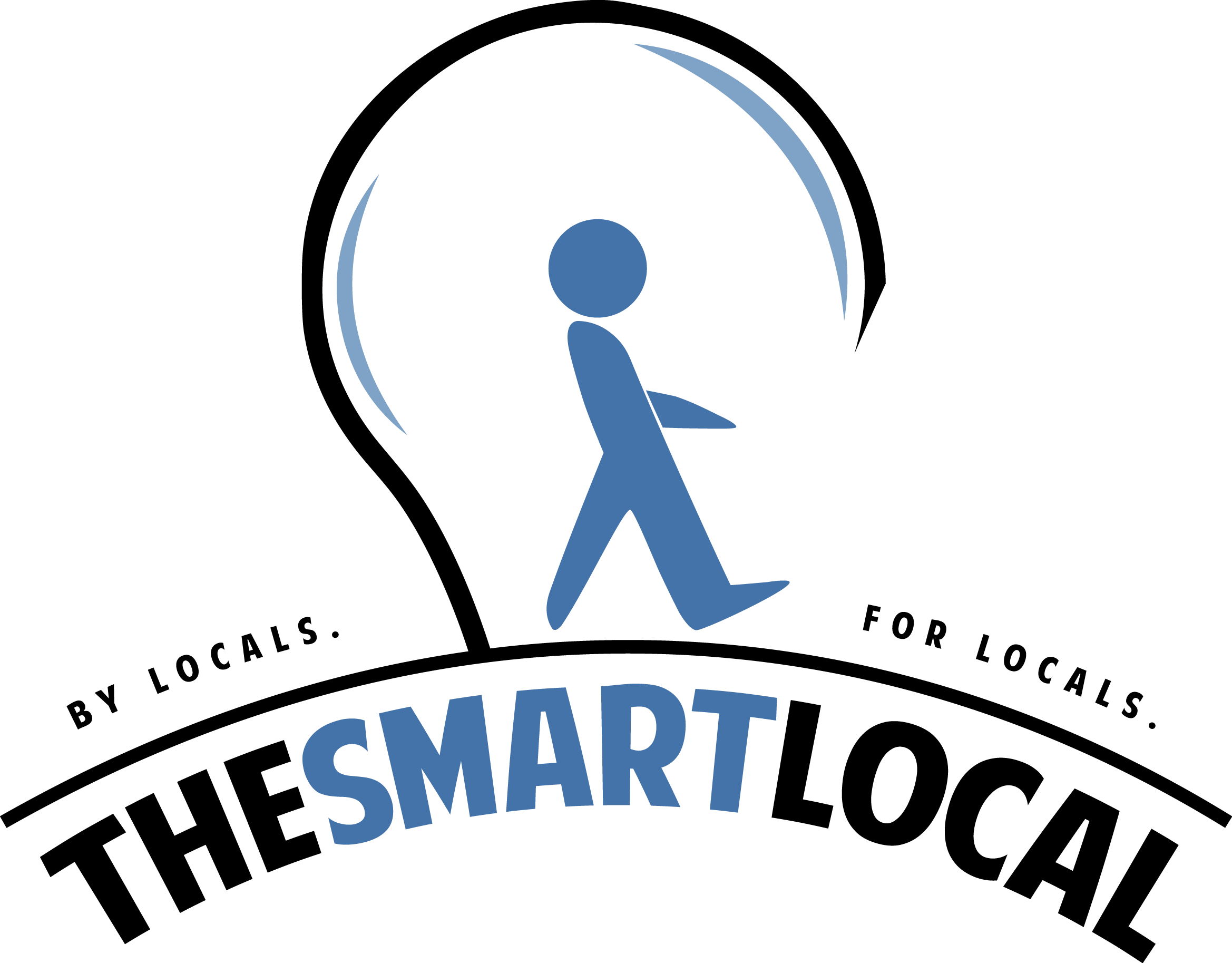 Drop us your email so you won't miss the latest news.