Singaporean companies
---
Phua Chu Kang is unashamedly Singaporean and we love him for that. He can be bo chup and speak Singlish, and he runs the best construction company in Singapore, JB, and some say Batam. But besides the fictional Phua Chu Kang Pte Ltd, there are other very real Singaporean companies that have made us proud.
From startups gaining international recognition to established companies that had their heyday but are now defunct, here are 26 Singaporean companies.
---
1. Plucked
---

Each packet goes at $4/15g.
Imagine this: you're going through the midday lull, and starting to get peckish. But lo and behold, all you have in the pantry are unhealthy snacks. Cue Plucked – the brand offers freeze-dried fruits that have no added preservatives, additives, or added sugar. 
Thanks to the unique drying process used, each fruit chip retains its flavour and crunchiness when bitten into. It doesn't leave your fingers sticky and smelling of the fruit too, so you don't have to worry about staining your keyboard after snacking. 
---
2. Sea
---
If you're wondering what on earth Sea Limited could possibly be, you're not the only one. But here's the thing – the company is one of Singapore's most successful startups, with 97% of us using its services almost every day. 

Now that's a logo we love to see
Image credit: Medium
Okay, maybe we made up the statistics, but we're talking about e-commerce giant Shopee, which falls under the Sea Group. Some of us might also be more familiar with Sea's first name, Garena – this is now the company's games developer subsidiary. 
Founded by Chinese-Singaporean Forrest Li in 2009, Sea quickly grew to be wildly successful – Li is said to be worth around $14.7 billion today. So the next time you're scouring Shopee for cheap deals and flash sales, just know you're #supportinglocal.
---
3. Ninja Van
---
In the wonderful world of online shopping, there's nothing sweeter than the feeling of knowing your parcel is well on its way with the simple tap of a button. Ninja Van is one company that makes sure our loot gets delivered in one piece.
This delivery service was launched in 2014 by three Singaporeans and has since expanded to six countries across SEA, from Vietnam to Indonesia. Besides making things easier for shoppers, Ninja Van also caters to businesses with convenient packing options no matter if you're a small IG-shop owner or a bigger enterprise.
---
4. Rigel
---
You'll likely spot Rigel toilet fixtures in some of Singapore's most luxurious malls like Jewel Changi Airport.
Image credit: Rigel
Most Singaporeans take it for granted that our public toilets are spick-and-span and often decked in sensor-based taps and flushes. But what most may not realise is that many of these innovations can be attributed to Rigel, a Singaporean bathroom solutions company that was founded in 1991.
Over the last 30 years, they've received multiple awards for their sleek, innovative and sustainable products. Features like WhirlWash and ZeroRim completely redesign the toilet bowl to eliminate gaps for easy cleaning and use high-velocity flushes to minimise water usage – keeping the toilets of some of our most prominent malls eco-friendly and hygienic.

The WC9120 (left) is also more compact than most toilet bowls at 600CM, while Rigel's wall-hung toilet bowls and black fittings (right) fit more minimalist interior designs.
Image adapted from: @the.gg.home via Instagram, Tim Tian from Noble Interior Design
But if you've always wanted to recreate ION toilet vibes at home, Rigel's high-tech fixtures are now readily available on Lazada. For our smaller Singaporean homes, the space-efficient WC9120 toilet bowl features Whirlwash and ZeroRim, along with an innovative PuraGlaze anti-stain material that stays white after years of use. 
---
5. Carro
---
Owning a car in Singapore is hella expensive, and that's all fax, no printer. But that doesn't have to mean your dream is entirely out of reach, with many turning to second-hand cars as a cheaper, more sustainable option.
Carro is an online used car marketplace to help you with just that, and what's more; it was founded right here in our little red dot. Like many other companies on this list, Carro saw itself propel to greatness – it stands as the largest automobile marketplace in SEA today, having raised over $140 million in funding since its launch. 

CEO Aaron Tan is a force to be reckoned with – before co-founding Carro, he had his very first startup at the wee age of 13.
Image credit: Carro
In 2021, it even snagged the #1 spot as the fastest-growing company in Singapore, according to The Straits Times and Statista.
---
6. Bigo Live
---
We've seen a boom in online streaming sites like Twitch and Discord, and it's pretty insane to think that a Singapore-based site is up there with those big boys. Founded in 2014, Bigo Live has since amassed over 400 million users worldwide, in more than 150 countries.

Image credit: Toronto Star
Users can browse the site and app for all sorts of vids, from lifestyle vlogs to game streams like Fortnite and Valorant. Besides entertainment, Bigo also promotes free education and is used as an accessible platform for online classes that anyone can tune into.
---
7. Coinhako
---
It's 2023 and every millennial's fave hobby seems to be one thing: stonks. If you've been experimenting with investments or heard any cryptocurrency myths, chances are you might have heard of Coinhako, an app that lets you purchase, sell, and store your digital assets.
The platform touts itself as the "easiest way" to access cryptocurrencies like Bitcoin and Ethereum and has become one of the biggest e-wallets in Asia since its inception in 2014.
---
8. Razer
---
RazerStore London – the company's first outlet in Europe
Image credit: rli.uk
Perhaps the most famous gaming company worldwide, it's strange how not many people know that Razer was started by a Singaporean. Min-Liang Tan, the CEO and co-founder of Razer, was a law student at the National University of Singapore before starting Razer with Robert Krakoff.
As the CEO and creative director of Razer, Min-Liang is at the forefront of the global gaming industry. Singaporeans can compete with the best.
---
9. TWG Tea
---

Image credit: TWG Tea Garden At Marina Bay Sands
Many Singaporeans think TWG Tea is an atas brand from Europe – and rightly so. TWG outlets look like classy English establishments, a far cry from Ya Kun Kaya Toast or kopitiams that are known for their heartland feel. 
And it's not only about the price – TWG makes an effort to appear foreign too, with its French-looking motto "Grands Crus Prestige" and the prominence of "1837" on its logo. Most people assume this refers to its date of establishment – but if TWG was founded in 1837, then it can't be Singaporean! As it turns out, 1837 is a nod to the year the Chamber of Commerce was founded in Singapore.
But hey, with outlets in 23 countries around the world, I can't help but feel proud of what this homegrown company has managed to achieve.
---
10. Banyan Tree Hotel & Resorts
---

Banyan Tree Phuket.
Image adapted from: The Luxury Travel Expert
Founded by Singaporean businessman Ho Kwon Ping, Banyan Tree's first resort was opened in Phuket in 1995. Since then, Banyan Tree has grown to be Asia's premier luxury hotel and resort brand. 
Since then, the brand has opened over 48 luxury hotels in 28 countries, alongside spas and even championship golf courses.

An artist's impression of how Banyan Tree's Singapore resort might look.
Image credit: Mandai Park Holdings
As for its plans to expand within Singapore itself, locals can look forward to Banyan Tree's first ever home-based resort in Mandai that'll have an eco-friendly treehouse design. It's set to open in 2023, so get ready for some luxe staycay plans in time to come.
---
11. Raoul
---

Image credit: Retail News Asia
Founded in 2002, Raoul quickly gained recognition internationally. Raoul attracted a pretty upmarket customer base, with its local stores in upscale shopping malls like MBS and Paragon. This trait was carried over to America, where it opened its first in-store retail outlet at Bloomingdale's flagship outlet. 
Besides having a presence in America, Raoul also expanded to Europe – stars like Jennifer Lawrence and Kate Middleton have been spotted wearing its styles!

Kate Middleton in Raoul's Tara Blouse during her Southeast Asia tour – naturally, the outfit was sold out online shortly after
Image credit: Pretty in Peplum
Unfortunately, Raoul closed down its last outlet at Paragon in 2016 due to a rough economic sitch that retailers had to face. However, you can still find second-hand pieces on sites like Zalora and Vestiaire Collective.
---
12. World Scientific Publishing Company
---
Book publishers tend to fly under the radar, unless you're huge like Bloomsbury or Penguin Books. World Scientific Publishing Company publishes non-fiction books, including scientific journals and textbooks used by Ivy League universities like Harvard and Princeton. 
Some of the company's published titles.
Image credit: World Scientific Publishing Company
Counting Nobel Laureates among their regular contributors, World Scientific Publishing Company has made its mark on the world's intellectual elite. Perhaps it's time we recognised their contribution in establishing Singapore as an intellectual powerhouse.
---
13. Axe Oil
---

Image credit: ZaoDich
Leung Kai Fook Medical Company holds the unique honour of having a product that's not just a household name, but also a household smell. We all know when Axe Oil is near – the potent scent belies its small bottle. 
Used for everyday maladies ranging from headaches to stomachaches, Axe Oil left an indelible mark on my childhood – my mother swears by this oil to cure everything. Considering the vintage packaging and Chinese wordings, I always thought the brand was either from China or Hong Kong. 
Axe Oil has since expanded to cover markets including Vietnam, Myanmar, South Africa, Sri Lanka, Cambodia, Philippines and Turkey.
---
14. Trek 2000 International 
---

Source: Thumbdrive
You might not have heard of this company, but you might have seen one of its products in the past 24 hours. While there is some debate over who exactly invented the thumbdrive, Trek 2000 International holds the patent for it. This Singaporean company also played a huge role in getting it marketed globally in partnership with IBM. Now that's revolutionary.
---
15. X-mini
---

Image credit: Eclipse Technos
Long gone are the days of bulky boomboxes and stereo setups. Portable mini speakers are all the rage now, and despite being small in size, they still pack a heavy bass. 
X-mini speakers are designed and manufactured by a Singaporean firm – Xmi Pte Ltd. Headquartered at Neil Road, Xmi Pte Ltd has distribution networks in 80 countries in North America, Latin America, Europe, Middle East, Asia Pacific and Australia. Not bad at all for an idea only conceived in 2006!
---
16. Browhaus 
---

Image credit: @browhaussg via Instagram
The eyes are the windows to one's soul, but you can't dismiss the importance of a pleasant set of eyebrows. Well, that's what I learnt after my first trip to Browhaus at the tender age of 20.
Browhaus is a one-stop salon dedicated to perfecting your lashes and brows. It was established in 2004, under the wings of Spa Esprit Group, making this exclusive brand 100% Singaporean. It is phenomenal how far Browhaus has gone, with outlets in New York City, London, Shanghai, as well as others in the SE Asian region.  
---
17. OSIM 
---
OSIM, a behemoth practically synonymous with massage chairs, is homegrown through and through. Founder Ron Sim is prouder than ever, having watched OSIM grow since its inception in 1993 with over 435 outlets scattered across more than 89 cities globally over the years.
With superstars like Andy Lau and Lee Min Ho fronting OSIM's commercials, it is only natural that everyone acknowledges this well-loved brand to be top tier. 
---
18. Thai Express 
---

Image credit: @fatfoodsaigon via Instagram
Besides heading down to Golden Mile Complex – known to be Singapore's Little Thailand – for a fix of Thai food, we have the option of strutting into one of the many Thai Express outlets that have sprung up all over Singapore. It's all about convenience these days when everyone is rushing for time, and of course, decent food that won't burn a hole in your pocket. 
This Singaporean franchise even holds the world title of the "Largest Chain of Modern Thai Restaurants", with 55 outlets located in seven countries.
---
19. Akira
---

I wouldn't have guessed this brand's been around longer than I've been – Akira was founded way back in 1990!
Image credit: @booochan
You're forgiven if you thought this brand hailed from Japan. Akira sounds Singaporean to you meh? 
Akira caters quality yet affordable electrical appliances for the mass-market. Knowing that the people behind the brand considered the fact that not every household out there can afford expensive electronic appliances warms my heart.  
---
20. Bakerzin
---

Image credit: Archify 
Chocolate cakes, cheese cakes, fruit cakes, flans, macarons and even mooncakes – you could take your pick at Bakerzin. This French patisserie sold artisan treats and never failed to satisfy our sweet tooths. Many loved the brand for constantly reinventing itself and coming up with new desserts and bakeries – at one time, it had nine outlets across Singapore and five in Indonesia.
Sadly, fans of Bakerzin had to bid the bakery goodbye in 2020, when it closed down all of its outlets after a 22-year-long run. 
---
21. Skinny Pizza
---

Image credit: @skinnypizza_sg via Instagram
Those who love their pizzas but loathe the carbs that come with thick crusts would be familiar with Skinny Pizza. One of the brands under the Spa Esprit Group, Skinny Pizza was famous for its biscuit-thin crispy crust. 
Fun fact: this was actually inspired by a local delicacy – the paper prata. Besides boasting tummy-friendly crusts, they were known for their wide variety of unique toppings like squid ink and truffle mushroom too.
Skinny Pizza came to an end in 2017, when it closed down its last restaurant at Plaza Singapura.
---
22. BreadTalk Group
---
It's been 21 years since the first BreadTalk outlet appeared in Singapore and you've probably had your fair share of their famous Flosss (yes, it's spelled that way) buns that come in both spicy and non-spicy variants. 

BreadTalk's Flosssmobile initiative brought the bakery to the people amid the pandemic, with mobile void deck "stores".
Image credit: @breadtalksg via Instagram
The BreadTalk Group's been on a roll locally and overseas – it has over 900 outlets in 15 countries, with other restaurants like Din Tai Fung, Food Republic, and Toast Box under its belt.
---
23. Creative Technology
---

Image credit: @creativelabs via Instagram
Creative is one of the most famous Singaporean companies to have made it to date, absolutely revolutionising the audio industry worldwide. Before Creative started marketing its sound cards for PCs, most computers could only make beeping noises. The fact that we're able to listen to music on our computers today is very much thanks to Creative. 
But more than that, it also made its mark in the global scene for its digital entertainment products. Since its inception in 1981, it has produced items ranging from sound cards to premium portable media devices, wireless speakers, and earphones. 
---
24. Charles & Keith 
---
Leveraging on the true blue shopaholic's incessant desire to own stylish shoes and accessories, Charles & Keith opened their first store in 1996, with now more than 600 stores worldwide. 
The people behind the brand? Singaporean brothers Charles and Keith Wong, who first got a taste for business when they helped out at their parents' shoe shop in Ang Mo Kio in the early 90s. 
This fashion brand is famous for stocking chic pieces and updating their contemporary designs regularly. 
---
25. Pedro
---

Image credit: Pedro
Also in the Charles & Keith group, Pedro stocks timeless footwear and accessories for both men and women. Like its parent company, it has established itself successfully in local and overseas markets, boasting a total of 100 stores – some as far away as Morocco and United Arab Emirates.
---
26. Prints
---

Image adapted from: Flora Y. via Yelp
Many of us will fondly remember Prints, which was known for its iconic colour-coded sections that had everything from notebooks and pens to photo frames. A craftaholic's dream come to life, Prints had products that were designed and handmade right here in Singapore – plus, lots of these were eco-friendly as the company championed sustainability.
Despite having only had three outlets in Singapore, the brand was successful in venturing into overseas markets in Hong Kong, Japan and the United Kingdom. Today, Prints lives on as a mere memory of craft hauls and buying one too many diaries during secondary school.
---
Support local with these Singaporean companies
---
Singapore might be a young country, but we've made waves in every major industry – tech, media, fashion, and education to name a few. And who knows, the small local label you support today might be worn by Kate Middleton in 5 years!
More Singaporean companies:
---
This article contains partial partnership content. However, all opinions are ours.
Co-written by Denise Bay and Chris Soh.
Originally published on 30th December 2014. Last updated by Joycelyn Yeow on 7th August 2023.
Cover images adapted from: rli.uk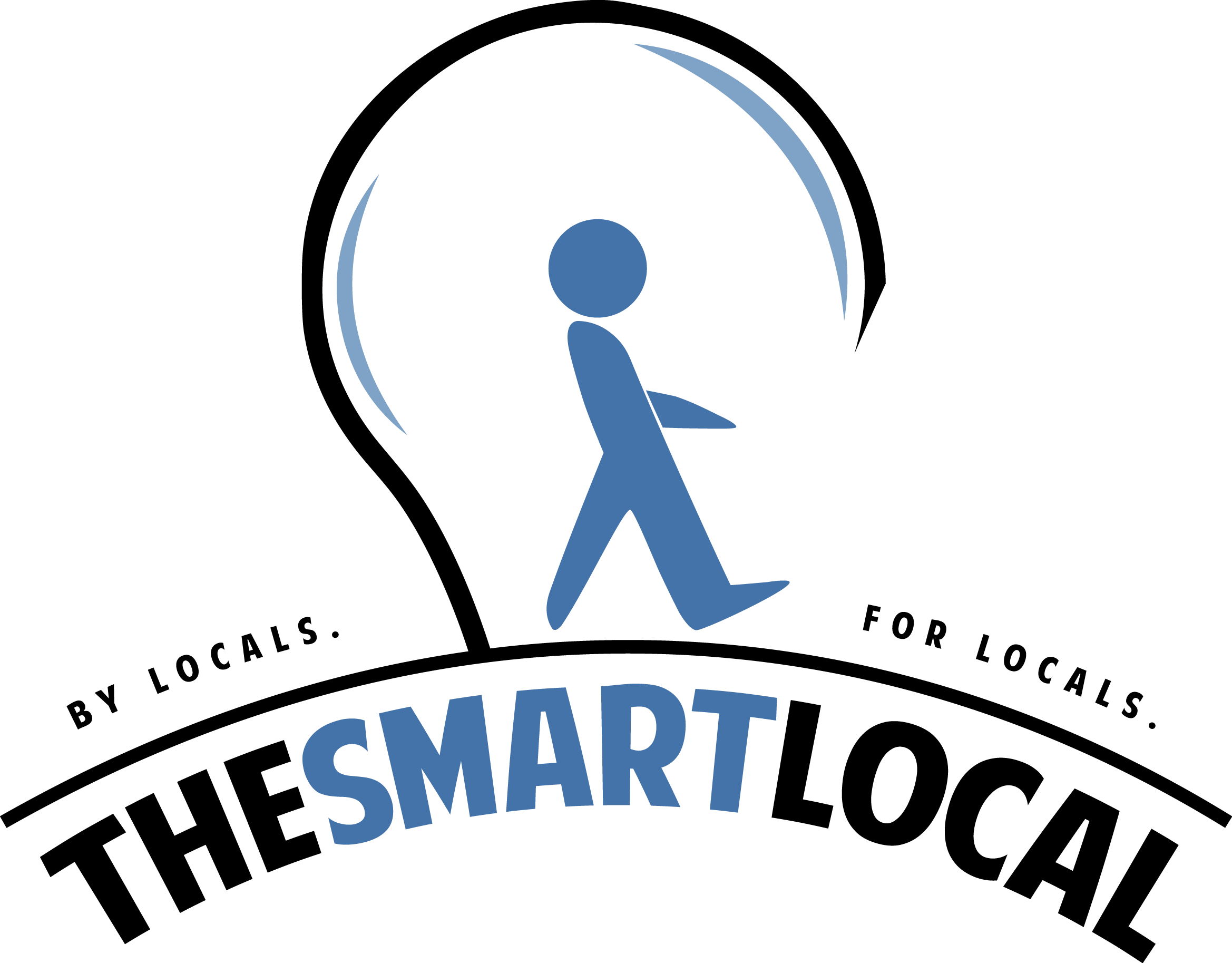 Drop us your email so you won't miss the latest news.