Provision shops from Singapore's past
A facet of our heartland culture that we often take for granted lies just right in our own void decks — The provision shop. Call it a mini-mart, mama shop, or zhap heh diam, the provision shop has been an establishment in our neighbourhoods ever since the 30s.
Here, we took a walk down memory lane with 5 owners of Singapore's oldest provision shops as we brought down our camera and had a long heart-to-heart conversation with them.
Note: Interviews have been edited for length and clarity.
1. Tee Seng Store @ Rosyth Road
78-year-old Mr Ang has been working here since 1955
"Uncle Ang, you're pretty strong for a man your age!"
"Yah, I wake up at 5am everyday to practise qigong before opening the shop at 8am. Because of my age, I need to get stronger so that I can continue working here."
"What motivates you to work so hard when you can retire and leave it to your children?"
"Aiyah, they not interested in this job la. Very sayang. Since I've been working here for quite some time, I might as well continue until I cannot do it anymore. Then they can do whatever they want with this shop. The most important thing is to be content."
(A customer walks in and asks for a pack of cigarettes. Mr Ang retrieves a pack of cigarettes even before the customer asks for it)
"How'd you know what kind of cigarette the customer wanted?"
"He's a regular. I know what my regulars want because they'll buy the same thing no matter what."
An empty Milkmaid tin that was used to store cash in the past. Mr Ang now uses a cash register.
"What's something you've learnt after all these years of working here?"
"I've learnt many things, especially languages – I picked them up from the migrants living around here. I know Tagalog, Java, Thai, Malay, Tamil and Sinhala. Knowing these languages helps give that personal touch to the customers."
The display cabinets have been around ever since the 50s
"Why do you think people like to come here instead of supermarkets?"
"Because they get reminded of the kampung spirit when they come here. It's something supermarket chains can never give them."
Tee Seng Store
Address: 31 Rosyth Road, Singapore 546191
2. ARV Stores Pte Ltd @ Changi Road
Mr Ramasamy's been working here from 5 am to 7 pm for the past 60 years.
"Uncle Ramasamy, your store is very special. Do you get new customers often?"
"Yes, quite a lot of new faces come just for the powdered spices that I sell here. Regulars too. People, especially the makciks don't like those pre-packed ones in supermarkets."
"How do the new customers find out about your shop?"
"When my old customers tell them about my shop la. If they like my things, they'll share with their friends."
Scents of turmeric, masala and curry linger in the air as we speak.
"I like how you organise your goods on the 5-foot pathway!"
"Must make use of whatever space I have ah. Sometimes, government agencies will come around to inspect how my goods are placed on the walkway, but I've never gotten into trouble for that."
"What is something special you use that we will never see in supermarkets?"
(Points to old weighing scale) "This machine. Just hang a weight on its end and place a bag of powdered spice on the platform. If it balances, it means that they are the same weight. No need for those electronic scales at all.
Mr Ramasamy still uses a drawer as a till for spare change as it's more convenient
"What makes you happy?"
"When my customers use what I sell them to cook and share some of their dishes with me. They usually stay nearby, so whenever they bring a plate of biryani over, it always makes my day. I love a good biryani."
ARV Stores Pte. Ltd
Address: 292 Changi Road, Singapore 419770
3. Pin Pin Piau Kay & Co. @ Seng Poh Road
Mr Goh is the third-generation owner of Pin Pin Piau Kay & Co.
"Uncle Goh, your family's been running the business for close to 80 years!"
"Yes, I've been helping out ever since I was young, and I took over my father when I was in my 20s."
"Is there going to be a fourth-generation to take over you anytime soon?"
"Depends on my children la. If they don't want to, I won't force them to takeover. My son wants to start a music school, so I carved out some space from this shop for him to set it up!"
Right at the back of the store is a music studio.
"What is the difference between your store and supermarket chains?"
"We offer a more personalised service than them. Customers can just drop us their shopping list, head to the wet market (Tiong Bahru Wet Market) and when they come back to us, we will have their products all bagged up."
Clogs (cha kia) have been sold here since the 30s
"If you can only give one tip about owning a business, what'll it be?"
"Buy low, sell high. Play around with the price margin. For us, it's a quantity game. For example, selling a loaf of bread will give us a profit of a couple of cents. It is and will always be a hard climb for profits."
"What is the greatest struggle about owning a provision shop these days?"
"It's very hard to keep up with the online stores. You know how people can just order online and have their groceries sent to their doors? We cannot compete with that because of the lack of manpower and technology we have."
Pin Pin Piau Kay & Co.
Address: Block 71 Seng Poh Road #01-33, Singapore 160071
4. Lian Beng Huat @ Figaro Street
Ms Sun has been helping out in her parents' shop for as long as she can remember
"Woah, the store's actually pretty huge!"
"Mmm-hmm, and we don't even use CCTV. We know the people who come in and where our things are stored. Convex mirrors are enough security."
Lian Beng Huat feels like an apartment with its multiple storages.
"Your store is quite ulu, have you thought of publicising online?"
"No need la, our regulars know us can already. We've been at this same location for close to 50 years – they are enough. Even though we won't get very rich doing this, we can still maintain a comfortable lifestyle."
Lian Beng Huat's previous signboard made way for one with backlight
"What is the most traditional thing people can find in your store?"
Ms Sun retrieved an inventory list her parents used since the store's opening, and boxes of traditional pressed powder
"We've been using this inventory list for the longest time whenever supplies came in. We only changed it up to help us accommodate more products. The pressed powders are like make-up foundation that our grandmothers would use before putting on blush."
"How would you feel if your children want to take over the business?"
"I'm okay with it, but they need to know that doing this will not bring them to a life of wealth. If they can be content with a normal life without the luxuries of the world, then taking over the shop would be nice.
"Why do you think your customers prefer to come here rather than the supermarket?"
"It's more convenient for them to come here. And we give off a more sincere vibe than cashiers at the supermarket. Although the supermarkets have more variety, we provide a human touch to the people."
Lian Beng Huat
Address: 5D Figaro Street, Singapore 458329
5. Ah Tian's nameless provision store (#01-102) @ Changi Village Market
Affectionately known as Ah Tian, the owner's been serving bumboat operators in Changi since the 70s.
"Uncle, what's the name of your shop?"
"No need name la, customers know where to find me. They just need the unit number."
Underneath this organised mess is a system of stacking only known to Ah Tian
"It's quite amazing how you know where every item is when everything is stacked in that tight space!"
"Must know ah. Bo bian (hokkien for "cannot help it"). If the products are all outside of the shop, people won't be able to walk and the council won't be happy about it."
Ah Tian's array of traditional biscuits and wafers is the store's main attraction
"What do you think a store owner must have to be in this business?"
"He must be attentive, honest and patient with his customers. People don't just want the goods. Treat them well and they'll become your regulars."
"Have you considered using technology to help you with maintaining the store?"
"I don't need technology. I just need a calculator and experience – once you know something is agah agah running low in stock, just order more. Owning a store is not about getting rich, it's just a simple form of daily living. Having more money won't make anyone happier."
Ah Tian getting ice gem biscuits out of the tin the OG way – gravity
"What keeps you motivated to open shop everyday?"
"The shop gives me a sort of purpose – meeting old customers whom I've known for decades, getting my brain working and my hands moving is good for me. If not, I'll just be waiting for the day I die at home."
Look out for #01-102 the next time you're at Changi Village Market
Ah Tian's Nameless Store
Address: 3 Changi Village Road, #01-102, Singapore 519599
Understanding old-school provision shops
With Singapore quickening her pace towards further technological growth and automation, it is easy for us to forget about the kampung spirit.
The provision shops of old may be facing trying times with competition from grocery services and supermarket chains but there's something that all that efficiency can never give: the human touch.
The provision shop is not just where transactions happen. Its nature as a community-driven store is more relevant than ever in today's world where we are so connected to each other, but at the same time, disconnected.
But as we look towards the future, the rustic charm of this quintessentially Singaporean institution starts to fade behind red tape. With bills being passed yearly to push Singapore towards "progress" and "a better future", provision shops like these are increasingly seeing regulations enforced upon them, some in the name of safety, such as restrictions on how corridor space is used.
While general precautions by the authorities need to be taken, we have to realise that many of these come at the expense of the homeliness of these old school stores, and it's even worse when regulations are passed that directly affect their businesses.
Plus, with the proposed revision of legal age to purchase tobacco products from 18 to 21 expected sometime in the near future, an unintended consequence is that these homegrown businesses might be barred from hiring anyone below 21 as they're not allowed to handle these items, potentially posing problems in passing on the torch to the next generation.
There are no quick solutions to support these old-school stores. What we can do is just to take a walk down to our void deck, and hear the stories that these old-timers have and hopefully, see these shops holding up for generations to come.
---
This post is part of a drive to keep Singapore's mama stores' heritage alive.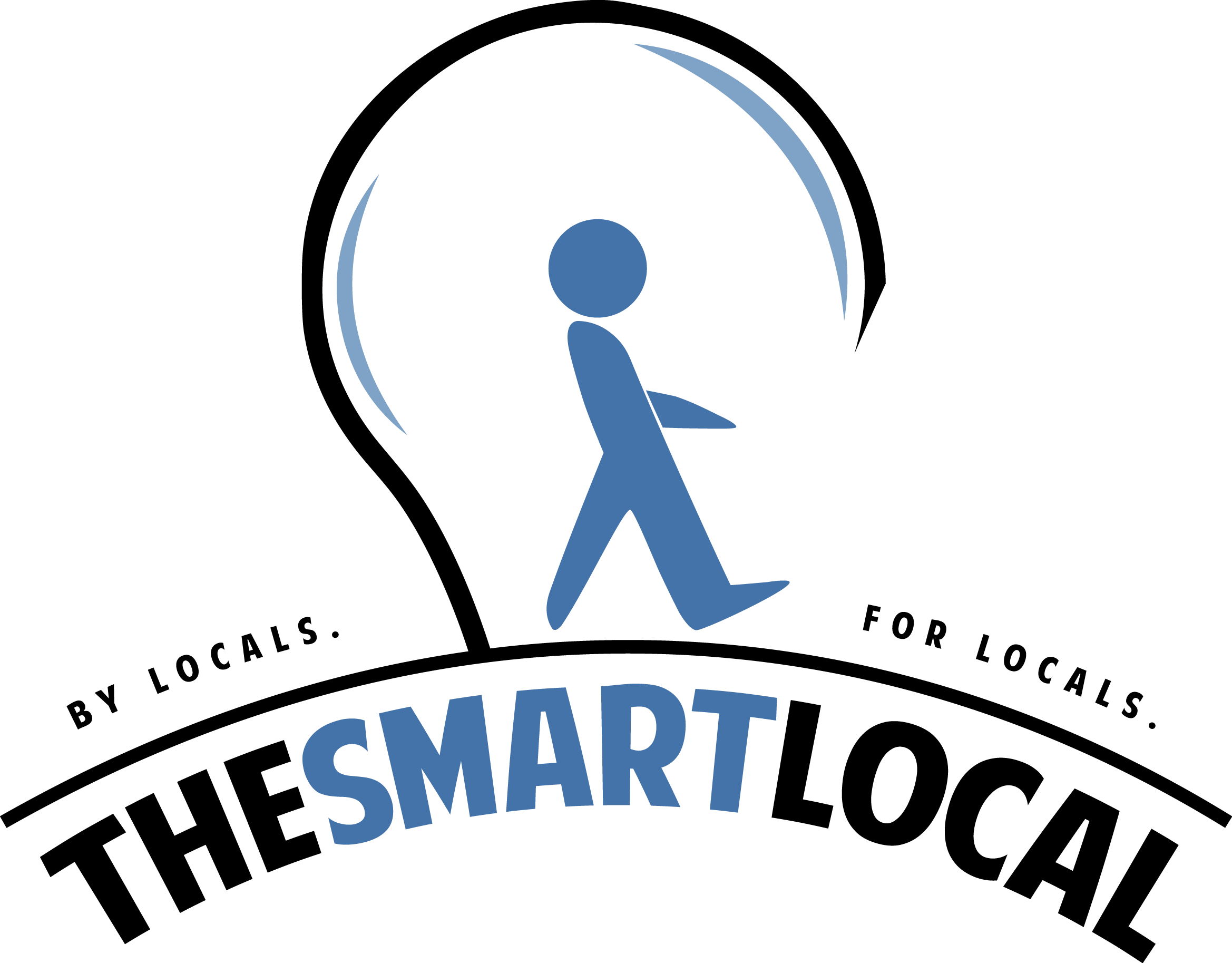 Drop us your email so you won't miss the latest news.