Shopee SG hacks
---
Unless you've been living under a rock, you'll know of Shopee SG. This e-commerce giant has taken Singapore by storm with its discounts, deals and giveaways on almost any product you can think of, from tech gadgets to food items.
If you're still relatively new to Shopee or have yet to explore the ins and outs of it, here are 9 Shopee hacks that'll help you get the most out of the platform, with crazy savings so you no longer have to pay full price for your favourite items.
For more life hacks, check out:
---
1. Check in daily for coins
---

Image adapted from: Shopee
If Shopee was a subject in school, claiming daily coins would be "Shopee 101". For the unacquainted, Shopee's cashback comes in the form of coins; 1 coin equates to a $0.01 discount. While that doesn't seem like much, it'll add up in the long run.
All you'll need to do is head to the Coin Rewards Page. You'll start by earning 1 coin per check-in, and after consecutive log-ins, you'll be able to earn more per day. So if you're a cheapo Singaporean like me, earn a daily streak to score more coins for discounts on future purchases.
Plus, you can also collect them for extra vouchers or free perks that far exceed the monetary value of your coins. For example, 200 coins translate to a $2 discount – however, you can use the same amount of coins to redeem vouchers that offer $5 off an item.
Navigation:
1. From the homepage, click on "Check in daily now to earn coins"
---
2. Claim daily vouchers at 12AM or in the early morning
---
Click on the pop up to claim daily packets
Image adapted from: Shopee
Along with coins, you should also aim to claim daily vouchers while on the Shopee app. These are usually 10% or 15% cashback vouchers that can be used on all product categories, capping out at $5 or $6 worth of cashback.
Some of these vouchers are also while stocks last. Depending on how kiasu you want to be, your best bet to secure them will be to claim them just after 12AM or in the early morning since they get released at the stroke of midnight. Moreover, these vouchers have a one-month expiry period and can come in handy for any last-minute purchases.
Pro-tip: Just claim every voucher you come across – you've got nothing to lose!
Navigation:
1. From the homepage, click on "Daily 15% Cashback"
---
3. Score daily freebies from "Shopee Farm" or "
Packet
" events
---
Aside from the above tasks, those who love giveaways should get in on daily games and events such as "Shopee Farm" and "Daily Raya Packet".

Playing games will earn you points that you can redeem for coins or vouchers.
Image adapted from: Shopee
On the other hand, daily events like the seasonal "Daily Raya Packet" or "Spin & Win" gives you two free chances to open gifts containing Shopee coins, vouchers and even golden tickets to snag big prizes like a Xiaomi TV or PlayStation 5. Additional chances can be purchased with Shopee coins too if you're feeling lucky.
Navigation:
1. From the homepage, look to the bottom right for a pop-up to access these activities
---
4. Follow shops to earn more vouchers
---

Image adapted from: Shopee
Sometimes, you may come across shops that offer additional vouchers for following them. These shop vouchers are different from Shopee vouchers and hence are stackable, i.e. you can apply a shop voucher on top of a Shopee voucher for massive savings.
You can also check your Shopee message inbox where shops may alert you of any vouchers that have been made available.
---
5. Use ShopeePay to get discounts for selected vouchers
---
Certain Shopee vouchers may require you to use the app's digital wallet, ShopeePay, often offering a higher percentage of cashback than non-ShopeePay vouchers, like 15% vs. 10% cashback.
If you're skeptical about using ShopeePay or afraid that you can't withdraw once you've transferred your money into it, fret not as you can simply transfer the exact amount you need for payment. On the occasion that there's some cash leftover, ShopeePay also lets you withdraw leftover cash back into your bank account directly.
Navigation:
1. From the homepage, tap the wallet icon with text below that reads "Top up now for exclusive rewards" to enter the ShopeePay page.
2. Transfer enough money to pay for your item
3. When checking out, be sure to select ShopeePay as the payment mode and apply the ShopeePay voucher to enjoy further cashback.
---
6. Opt for Shopee Mall items
---

Image adapted from: Shopee
Shopping for authentic products from your favourite brands such as Adidas, Samsung or MUJI has never been easier with Shopee Mall. It's a dedicated shopping space that allows you to request for a free full return within 15 days of receipt of a Shopee product. It has free shipping too – provided you meet that particular shop's minimum spend requirements.
You can spot Shopee Mall products by the red "Mall" tag on the top left of a product image.
Navigation:
1. Search for your product and filter by Shopee Mall
Or
1. From the homepage, click on Shopee Mall which is located on the bottom bar of the app
2. Search for your product within the Shopee Mall page
---
7. Shop during event sales like 5.5 or Black Friday for discounts and free shipping
---
For those who don't know, Shopee regularly has monthly sales on dates like 11.11, 5.5 or 6.6, on top of regular sales during occasions like Black Friday and Christmas. During these sales, plenty of items will have free shipping and additional cashback in the form of exclusive Shopee vouchers.
These events also include flash deals with crazy discounts of up to 95% off items, making it the best time to make all your purchases at one go.
Pro tip: Some event sales will let you pre-claim vouchers a day before, with flash vouchers at regular intervals throughout. So be sure to keep an eye out for them and spread your purchases out to maximise the use of available vouchers.
---
8. Get a Super Voucher Pack if you can't wait for event sales
---

Image adapted from: Shopee
For those of us who absolutely can't wait for a sale or have to make an emergency purchase, there is another way to make the most out of your money. Enter the Super Voucher Pack, where you can save much much more than what you paid for: the current Super Voucher Pack has $20 worth of vouchers for only $0.55. What a steal!
Navigation:
1. From the homepage, tap on "Me" on the bottom bar
2. Scroll down to find the "Super Voucher Pack" page
---
9
. Look out for flash deals
---

Image adapted from: Shopee
Last but definitely not least, look out for flash deals that happen throughout the day. These deals offer insane discounts with some products only costing $0.50, alongside vouchers under the Flash Deals section. As these are usually hourly sales, you can set reminders within the Shopee app if you see a product that catches your eye.
Moreover, some stores have constant flash deals too, with dedicated deals sections on their store pages.
Navigation:
1. From the homepage, scroll down and tap "See all deals" under the Flash Deals section
Or
1. From the homepage, tap on notifications
2. Under notifications, select promotions and look for flash sales
---
Shopee SG hacks to get discounts and save money
---
With all these Shopee hacks at your fingertips, you're now equipped with valid excuses to be a shopaholic. After all, you'd be saving on products that would have cost you much more if you were to shop at physical stores.
When checking out, do remember to ensure that the best vouchers have been applied and that your coins are used to enjoy the cashback. Do note that most of these hacks require you to have a Shopee account, which you can register for on Shopee's website.
For more lobangs, check out: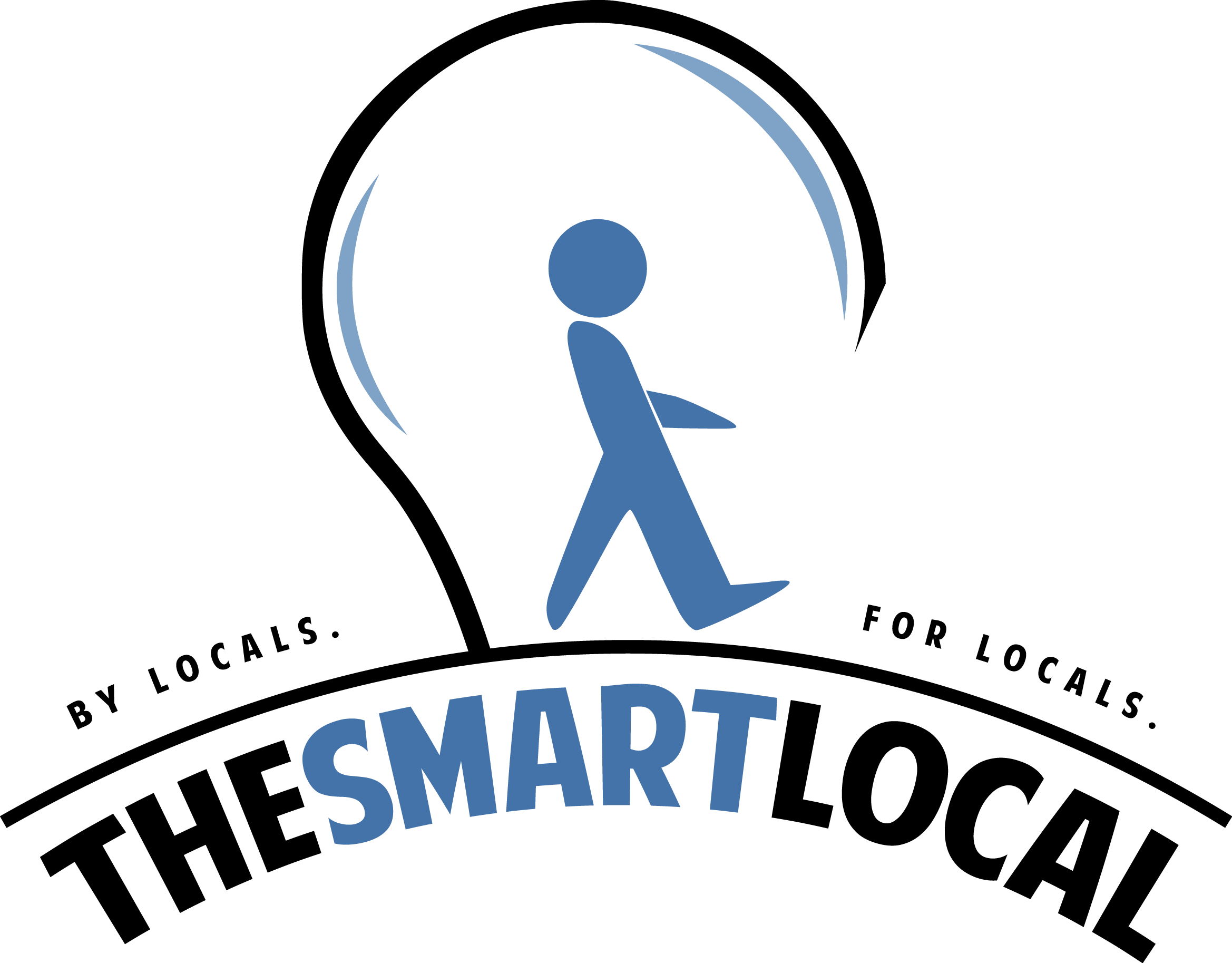 Drop us your email so you won't miss the latest news.