Best deals in Singapore for September 2019
---
Image adapted from: Hennsley Singapore, Spicy Rock
Some of us are still "recovering" from that extra long weekend in August, with intermittent holiday withdrawals as we go about the daily grind. But don't go through this month bleary-eyed, because you'll want to stay alert and make sure you cop all the best deals so you'll have something new to look forward to each week.
"Wake me up when September ends"? I'll sleep when I'm dead, thanks, because discounts wait for no one. Especially not when free bubble tea is involved 😉
---
1. 1-for-1 meats and soup bases at Tong Xin Ru Yi Traditional Hotpot
---
Image credit: @tongxinruyi
Hotpot feasts are all the rage these days, and Tong Xin Ru Yi Traditional Hotpot is another place you'd want to hit up for your next get-together – especially if you work overtime on a frequent basis. Because after 8PM, they're having a bunch of stackable 1-for-1 deals for soup bases and meat from now till mid-September.
Their classy dining space
Image credit: Tong Xin Ru Yi Traditional Hotpot
Order their Herb Chicken Soup to get your second broth for free – you get to choose from Pork, Mutton, or Tomato Soup. As for meat, get your fill of their US Premium Beef (U.P. $20) and Japanese Black Pork (U.P. $16) at half the price, double the quantity.
Promotion period: Until 14th September 2019
Address: 6 Lorong Telok, Singapore 049019
Opening hours: Mon – Fri 11AM-10.30PM | Sat – Sun 12.30PM-10.30PM
Telephone: 6536 8058
Website
---
2. Free Gong Cha Milk Tea when you bring your own bottle
---
Image credit: @sanjuanjanvir02
Bubble tea has become a staple for many of us, but few stop to think of all the waste generated with each single-use plastic cup that comes with our favourite beverage.
To encourage sustainability, the National Museum is giving out free Milk Tea from Gong Cha to anyone who visits their Packaging Matters exhibition with their own bottle in hand. Do note that straws will not be given out as well, so bring along your own reusable ones. Hopefully, this initiative will spark a good habit that will last long after the incentives end.
P.S.: Check out our guide to different types of reusable straws here if you're not sure which is the best type for you.
Note: Limited to first 200 redemptions per day
Promotion period: Until 15th September 2019, 12PM-3PM
Address: 1 Saint Andrew's Rd, Singapore 178957
Website
---
3. 50% off omakase sushi at Ten Sushi Bar (U.P. $49)
---
Image credit: @altonhshoots
There's always that one person who is indecisive about their food, and in such cases, an omakase meal – where the chef decides what to serve – is a great solution. This is usually pricey, from $50 onwards, but Ten Sushi Bar is now having 50% off their omakase sushi (U.P. $49).
This indulgent set comes with 12 pieces of mainly seafood-based sushi and one type of roll sushi. A minimum spend of $30 per person is required, but just order a drink each and you're good to go.
Get your coupon here.
P.S.: Read our article on affordable omakase restaurants with meals at $50 and under here.
Note: Valid from 5PM-8PM, online reservations required.
Promotion period: Until 30th September 2019
Address: 60 Robertson Quay, #01- 09, Singapore 238252
Opening hours: Daily, 5PM-3AM
Telephone: 6735 0383
Website
---
4. Free entry to Jurong Bird Park (U.P. $25.50)
---
The September school holidays are around the corner, and to celebrate this little break, Jurong Bird Park free entry is having free entry that week – not just for students, but to all local residents! There are 14 free areas you can explore, from the Flamingo Pool to the Outdoor Penguin Coast and Pelican Cove.
If the last time you visited this bird sanctuary was during a school field trip, it's high time you dropped by for a re-visit to check out their new bird species, and maybe even make friends with a Lory or Lorikeet through a feeding session.
Note: Valid for all Singaporean, PRs, and FIN holders. Charges apply for gated aviaries, shows, and Birdz of Play.
Promotion period: 6th – 15th September 2019
Address: 2 Jurong Hill, Singapore 628925
Opening hours: Daily, 8.30AM-6PM
Telephone: 6269 3411
Website
---
5. 1-for-1 wagyu beef and salmon bowls at BigDaddy (U.P. from $9.90)
---
Image credit: BigDaddy Singapore
You may not have heard of BigDaddy yet, because they've only recently opened their doors at the newly renovated Republic Plaza in late July. But we see them gaining popularity with the CBD crowd in no time for their balanced wagyu and salmon bowls which come with nutritious sides like greens, beans, and onsen eggs.
For the first 5 weekdays in September, they're having a 1-for-1 promotion for all bowls, so grab a colleague and get your fill. This might just be your new favourite lunchtime haunt.
Simply like and share their event poster on Facebook or Instagram to quality for the deal.
Promotion period: 2nd – 6th September 2019
Address: 9 Raffles Place, Republic Plaza #02-04, Singapore 048619
Website
---
6. Pay for your meal with plastic bottles at Tiong Bahru Market
---
Lor Mee with shark nuggets from Tiong Bahru Market's Lor Mee 178
Don't chuck your plastic bottles after you've guzzled down your drinks, because Tiong Bahru Market is letting you use them as currency to pay for your hawker meals on one Sunday only. Each clean and dry plastic bottle will get you 50 cents worth of food coupons, and each person is allowed to claim up to $5 worth – just enough to cover a meal!
Hong Heng Fried Sotong Prawn Mee at Tiong Bahru Market
As an added bonus, you'll be given an additional $1 coupon when you bring your own reusable container to store your food in.
All plastic bottles collected during the event will be sent for recycling.
Note: 1000 coupons worth 50 cents each will be given out every hour, while stocks last.
Find out more about the event here.
Promotion period: 15th September 2019, 8AM-6PM

Address: 30 Seng Poh Road, Tiong Bahru Market, Singapore 168898
---
7. 1-for-1 ramen at Spicy Rock (U.P. $12.80-$15.80)
---

Super Spicy Rock Tori-kotsu Ramen (U.P. $15.80)
Image credit: Spicy Rock
Amidst the fanfare of new cafes like Capitol Milk Bar and Frieda opening at Capitol Piazza's ground floor, Spicy Rock has quietly set up shop at the basement with all sorts of red hot spicy dishes – curry rice, steak, and rolls. Even their salad comes with a spicy kick of wasabi, mustard, or black pepper dressing.

Spicy Miso Tori-kotsu Ramen (U.P. $12.80)
Image credit: Spicy Rock
But before you try any of their offerings, you'll want to first take advantage of their 1-for-1 ramen promotion, where you'll be paying between $6.40 to $7.90 for your bowl of piping hot goodness.  Expect tongue-tingling flavours like Spicy Squid Tori-kotsu Ramen (U.P. $15.80) and Mentaiko Tori-kotsu Ramen (U.P. $12.80).

Image credit: Spicy Rock
Get your coupon here.
Promotion period: Until 5th September 2019
Address: 13 Stamford Road, B2-51 Capitol Piazza, Singapore 178905
Opening hours: Daily, 12PM-2.30PM, 6PM-10PM
Telephone: 6243 6700
Website
---
8. Up to 50% off at Tokyu Hands
---
Tombow Dual Brush Pen set
Image credit: Tokyu Hands Singapore
Tokyu Hands is having their biggest sale of the year yet, with up to 50% off all sorts of items from stationery, beauty products, and home accessories. You'll be able to score these deals at any of their 5 outlets conveniently located in town as well as the East and West corners of Singapore.

King Jim Tepra Lite Label Printer, adorably shaped like a house
Image credit: King Jim
Those who keep bullet journals would want to get their hands on the King Jim Tepra Lite Label Printer, now going at half price (U.P. $95-$122). Aside from being able to print text, it also comes pre-programmed with a whole range of cute decorative borders and symbols, and you can choose to load it either with film tape or washi tape.

Elecom Off Toco range, $89 (U.P. $139)
Image credit: Hachi.tech
Other items up for sale include multicoloured pen sets, dust mite vacuum cleaners, and quality water flasks that can keep drinks cold below 13 degrees Celsius.
Find out more about the sale selection here.
Promotion period: Until 8th September 2019
---
9. Up to 85% off mattresses at Hennsley
---
Image credit: Hennsley Singapore
A good mattress makes all the difference between a peaceful night's rest and tossing and turning all over like the princess in The Princess and the Pea. If your mattress is giving you aches and pains, or you're moving into a new lovenest, make a date for Hennsley's Crazy Clearance Sale, where mattresses are going at up to 85% off – we're talking single mattresses from $160, and king size mattresses from just $260!
On top of that, there will e purchase-with-purchase discounts for bed frames, some of which come with in-built storage. Early risers would want to fight to be the first 2 customers of the day, as you'll get further discounts on selected models.
Promotion period: 1st, 7th, 8th, 14th, and 15th September 2019
Address: 38 Ang Mo Kio Industrial Park 2, #06-10, Lobby A, Singapore 569511
Opening hours: 10AM-5PM
Website
---
10. 1-for-1 coffee or tea at Heavenly Wang
---
Image credit: @arifoadhinoto
It's tough getting through the work day when you're thinking of a holiday, we know. Pop out of the office for a bit and jolt yourself awake with a quick caffeine fix at Heavenly Wang, where all hot kopi/teh beverages are going at 1-for-1 prices all day on 18th September.
These cups of joy include: kopi, kopi-o, kopi-c, teh, teh-o, and teh-c. Which means pretty much any type of coffee or tea lover is accounted for.
Find an outlet near you here.
---
11. Massively discounted electronics at COMEX 2019
---

Havit Gaming Keyboard and Mouse Combo, $49.90 (U.P. $89.90)
Image credit: Havit
You don't have to be a tech geek to appreciate tech discounts. Anyone willing to brave the crowds at COMEX will be well rewarded with massively discounted electronics, from cameras to home appliances and TVs.
Dibea cordless vacuum cleaner, $180 (U.P. $369)
Image credit: Go Shop
Some of these include: Skullcandy Barricade XL Wireless Speakers at $95 (U.P. $251.90), APACER 16GB Micro SDHC Cards at $1.90 (U.P. $12), and Spigen Tempered Glass for iPhones at $29.90 (U.P. $69.90).
Skullcandy Smokin Bud 2 Earbuds, $18 (U.P. $44.90)
Image credit: Skullcandy
To find out about the other IT shows happening over the rest of the year, check out our article here.
Promotion period: 5th – 8th September 2019
Address: 1 Raffles Boulevard, Suntec City, Singapore 039593
Opening hours: Level 3 11AM-9PM | Levels 4 and 6 12PM-9PM
Website
---
12. 100 free shots of IPL at Japan IPL Express (U.P. $198)
---
Skip the shaving and painful waxing, and get your unwanted body hair zapped off once and for all with a few rounds of IPL. It's completely painless. But If you're not sure whether you'd like to commit to a package, pop by Japan IPL Express on 7th September to get 100 IPL shots (U.P. $198) for absolutely free!
100 shots are more than enough to get your pits and an additional area done – apart from the Brazilian because that's the only body part not included in this promo.
Find out more about how you can claim your free IPL session here.
---
Food, tech, and furniture promotions in September 2019
---
The early bird catches the worm, so make sure you rise early to snag these deals and discounts – especially for those which are limited in quantity. It pays to be a little kiasu where saving money is concerned!
For ideas on things to do this month, check out this article.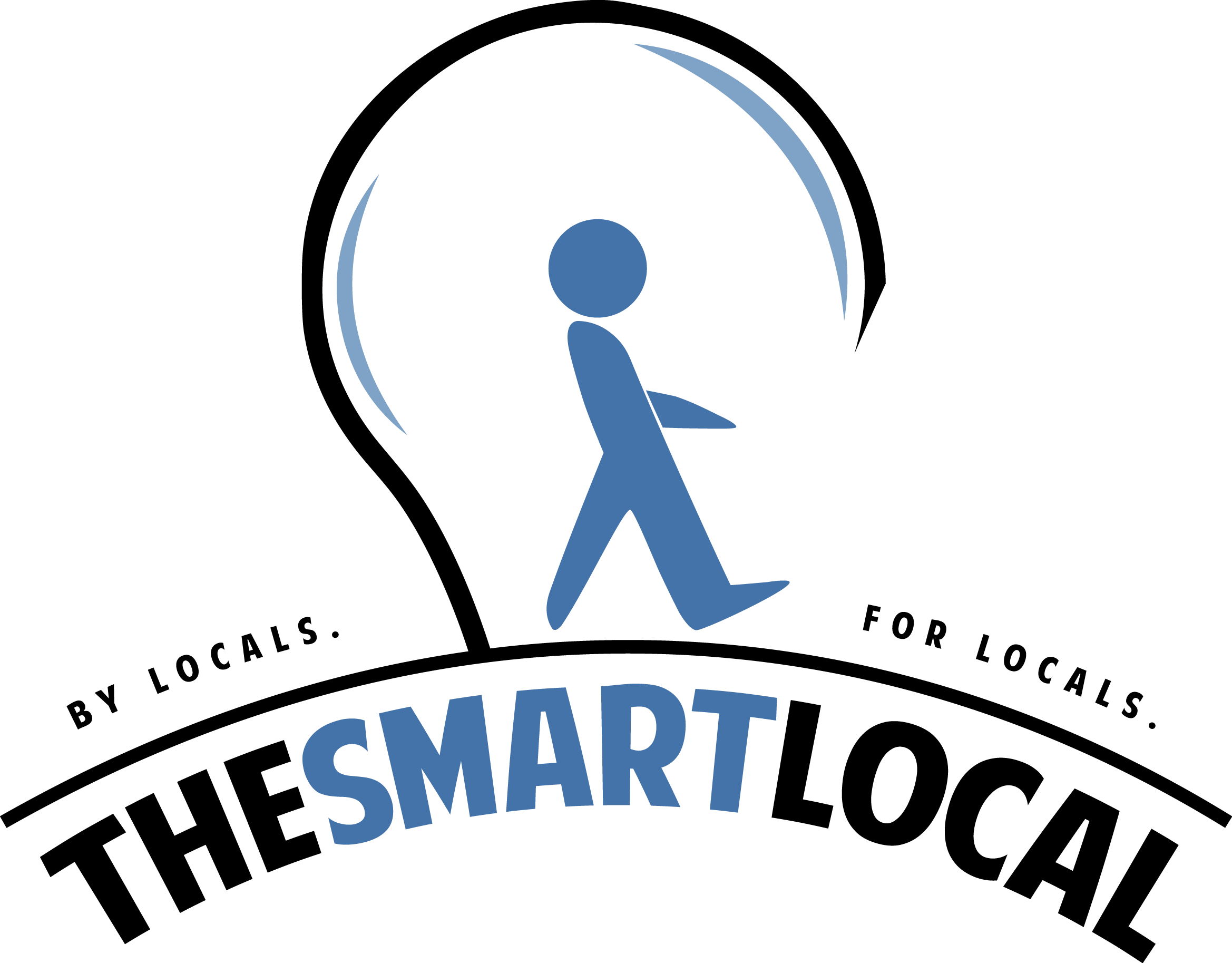 Drop us your email so you won't miss the latest news.