Unique sculptures in Singapore
---
Many of the famous statues and sculptures in Singapore are synonymous with our identity and representation, but beyond the Raffles Statue and the Merlion, there are unique sculptures aplenty around our island. Some of them are pretty obscure, and you might even be surprised to discover their existence.
And beyond the artsy-fartsy facade of these installations, many also harbour deeper significance. Here are some you can keep an eye out for:
---
1. Singapore Soul
---

Image credit: @simplyrora 
True to its name, the Singapore Soul is meant to represent the cultural harmony and multiracialism in Singapore. The larger-than-life sculpture takes the form of a sitting figure with its knees tucked in, and on closer inspection, you'll see that the steel structure is made up of words from the four main languages of Singapore: English, Tamil, Chinese and Malay.
Certain words that stand out include "unity", "happiness" and "country". The best part – you can enter the sculpture and stand in its midst for a one-of-a-kind photo opportunity.
Location: 10 Collyer Quay, Singapore 049315
---
2. First Generation
---

Image credit: National Arts Council 
You've probably seen this one while taking a walk along the Boat Quay area. The dynamic style of First Generation makes it stand out as a memorable piece. It was constructed as a throwback tribute to simpler times and the pioneers who built our nation, and its location at the Singapore River also shows how the river used to be a source of fun and play for children in the past.
Location: 1 Fullerton Square, Singapore 049178
---
3. Planet
---

This sculpture aims to reflect the paradoxical notion of so big yet so vulnerable, which is meant to relate to the people and the planet we live on.
Image credit: Gardens by the Bay 
Check out this mammoth of a sculpture on your next jaunt to Gardens by the Bay. Titled "Planet" due to the illusion of the sculpture floating on air, this is one of three works that collectively depict sculptor Marc Quinn's son in early childhood.
Made of bronze, the sculpture spans 9M long and 3M tall. This makes its construction quite the architectural feat because its full weight of a little upward of 6,000KG is quite literally single-handedly balanced skillfully on the figure's right hand.
Location: 31 Marina Park, Singapore 019191
---
4. Bird
---
Image credit: Jorge Lascar 
CBD folks are probably familiar with Bird, located beside UOB Plaza in Raffles Place. Symbolising joy and optimism, the hulking dove figure also carries connotations of peace and serenity – making the bustling CBD a prime location to send its message across.
The sculpture is also telling of its creator, renowned Colombian artist Fernando Botero, whose work is trademarked by its plump and exaggerated size. This is not the only Bird sculpture in the world – you can find two others in Medellin, Colombia, and another in Florence, Italy.
Location: 6 Battery Road, Singapore 049909
Image adapted from: Choo Yut Shing, Grand Luxury Hotels
You can also find more of Botero's works tucked away at St. Regis Hotel, including the Reclining Woman and Dancing Nude Couple.  
---
5. Homage to Newton
---

This sculpture is the first "Homage to Newton" sculpture to be cast and erected, the other – Dolmen de Dali – is located in Madrid.
Image credit: @jrobin813 
Reminiscent of a figure doing the dab, Homage to Newton was designed by the iconic surrealist Salvador Dali to – you guessed it – pay tribute to Isaac Newton's discovery of the law of gravity. Take a gander at the sculpture's right hand and you will see the famed falling apple, known as the supposed source of inspiration for his theory, suspended by a line.
On a deeper level, however, Dali purposefully planned for the statue to have two gaping holes in its torso and skull. This is meant to imply that an "open heart" and "open mind" are necessary qualities to achieve success in human endeavours. Other interpretations include how Newton is only recognised and defined as an icon without a trace of his personality or individuality left – hence the lack of vital organs and a mind.
Location: 80 Raffles Place, UOB Plaza, Singapore 048624
---
6. All the Essentially Essential
---

Image credit: National Arts Council 
You might've seen this one after exiting from Raffles Place MRT Station. The oodles of shapes and items in All the Essentially Essential are meant to represent a spectrum of items for both work and play, from a keyboard and briefcase to a bicycle, baby stroller and even a pet dog. 
These serve as a metaphor for our work hard, play hard mentality and our tendency to want to have time to do everything. However, you will notice the kit is incomplete – the glaring hole in the jigsaw puzzle-like sculpture is meant for a person to step in and complete the interactive art piece. 
It serves as a reminder that life cannot be complete without the human element and touch in everything we do – an important reminder to busy office workers in the midst of their hustle.
Location: 5 Raffles Place, Singapore 048618
---
7. Chinese Procession
---

Image credit: National Arts Council 
It's no secret that the Telok Ayer region is rich in history, especially revolving around Chinese immigrants in the 19th Century. Chinese Procession pays homage to that time, depicting early immigrants carrying decorative banners as part of a street procession during the Mid-Autumn Lantern Festival. 
Aside from checking out these sculptures, you might also want to pay a visit to nearby cultural landmarks like the Thian Hock Keng Temple and the Buddha Tooth Relic Temple.
Location: 3 Boon Tat Street, Singapore 069612
---
8. The Magnificent Bull
---

Image credit: National Arts Council 
Plopped in the arrival square of Gardens by the Bay, The Magnificent Bull is not to be mistaken for a temporary statue in celebration of the Year of the Ox – though it did fit 2021's CNY decorations pretty well, IMO. This sculpture is actually a permanent exhibition created by American sculptor Walter Matia and donated by Bank of America Merrill Lynch. 
Made of cast bronze, the bull represents strength and vigour, which aptly depicts Singapore's bullish economy – a market defined by high investor confidence and an upward trend of stock prices.
Location: 18 Marina Gardens Drive, Singapore 018953
Image adapted from: Gardens by the Bay 
Other sculptures you should check out in Gardens by the Bay include Ants on Trees outside the Flower Dome and The Giant Snail in Cloud Forest.
---
9. Price of Peace
---

Image credit: TripAdvisor 
Price of Peace holds immense historical significance and is an immortalisation of our WWII past. It portrays a scene from the 1942 Battle of Pasir Panjang, where the 1st and 2nd Battalion of the Malay Regiment fought alongside the British to defend Bukit Chandu during the Japanese occupation.
These sculptures also pay homage to Lieutenant Adnan bin Saidi for his war efforts as well as his heroic death for the country.
Location: 31K Pepys Road, Singapore 118458
---
10. Another Day (The Coolies)
---

Image credit: Choo Yut Shing 
Another work by First Generation sculptor Chong Fah Cheong, Another Day (The Coolies) depicts these labourers of the yesteryears sharing a meal. Though now located outside the National Library, the piece actually has moved around lots – past locations include the Esplanade, Singapore Art Museum and even the Old Parliament House.
It stands out for its powerful attention to detail in depicting the coolies' demeanour and mannerisms, from the veins on their hands to the wrinkles on their faces. There is an empty spot on the bench specifically for passers-by to sit and pose for a photo with them, so get creative!
Location: 100 Victoria Street, Singapore 188064
---
11. Thai Elephant
---

Image credit: alantankenghoe 
Stroll by the Old Parliament House and you'll catch the Thai Elephant – a bronze monument erected as a token of appreciation from Thai King Chulalongkorn to commemorate his visit in 1871. That marked the first time a Thai monarch has ever paid an official state visit to a foreign country and spoke of the close ties between Singapore and Thailand. 
The pedestal on which the elephant is mounted bears inscriptions in English, Siamese, Jawi, and Chinese, stating "His Majesty Somdetch Paramindr Maha Chulalongkorn, the Supreme King of Siam, landed at Singapore, the first foreign land visited by a Siamese Monarch, on 16th March 1871".
Location: 1 Old Parliament Lane, Singapore 179429
---
12. Snail Queen
---

Image credit: Choo Yut Shing
Colloquially known as the "Gotham Building", Parkview Square is also home to many sculptures that contribute to its opulent Art Deco and neo-gothic vibe. The whimsical Snail Queen, located in its courtyard, is another work of Salvador Dali's. Some interpreters have said that symbols like snails fascinated Dali because they depict the psychological message of a hard shell protecting a soft and vulnerable psyche.
Location: 600 North Bridge Road, Park View Square, Singapore 188778
Image adapted from: Choo Yut Shing, Wenlin Studio London 
Parkview Square has no shortage of sculptures both inside and outside, and notable ones you can look out for are Dressed Woman by Fernando Botero and the Golden Crane.
---
13. Farmer Toiling At The Field
---

Image credit: Atlas Travelz 
Nestled in the neighbourhood of Chong Pang, Farmer Toiling At The Field honours the development of the area from rural agricultural plantations to a developed new town. The farmer figure carries large water cans to depict the perseverance and hard work that our forefathers dedicated to building up this estate in Yishun.
Location: Blocks 101 to 106, Yishun Ave 5, Singapore 760101
---
14. Mother & Child
---

Image credit: Roots.sg 
This Mother & Child sculpture is the second of a series of Mother & Child sculptures of the same name. It features a mother lifting her child up and holding it intimately, exuding a sense of care and love. It used to be on display in Tampines Central Park but has now been moved to the entrance of the National Gallery.
The 3M-tall bronze statue is said to be inspired by the tender love that sculptor Ng Eng Teng – a.k.a. the grandfather of Singapore – experienced from his mother. The first Mother & Child sculpture can be found outside Orchard Parade Hotel in Tanglin.
Location: 1 St Andrew's Road, Singapore 178957
---
15. Pope John Paul II
---

Image credit: Cathedral of the Good Shepherd 
Pope John Paul II was the second longest-serving pope in history and one of the most influential leaders of the 20th century. This bronze sculpture is a life-sized one that was erected after the pope made a pastoral visit to Singapore in 1986, and he was received then by the late Mr Lee Kuan Yew at the Istana.
The sculpture stands outside the oldest Roman Catholic church in Singapore, the Cathedral of the Good Shepherd – located a stone's throw away from CHIJMES.
Location: A Queen Street, Singapore 188533
---
16. Inscription of the Island
---
If you're looking for something fun to zhng up your IG feed, Inscription of the Island may be the perfect sculpture to do so. The bizarre structure of an index finger pointing towards the sky was meant to evoke curiosity and confusion, according to the sculptor Lim Soon Ngee. 
The inspiration behind it came from him imagining that a colossal statue once stood, guiding ships to an ancient and mythical civilisation. When the statue collapsed, the only remnant left was its hand, which islanders used as a sundial. Talk about spinning a creative tale to accompany this artistic masterpiece.
Location: Changi Coastal End, Changi Beach Park, Singapore 498991
---
Sculptures in Singapore
---
Our little island has sculptures that don't just add character to the places in which they stand but also serve as reminders of significant past events. 
While there are many more interesting sculptures in Singapore, this list will be a good start for you to recognise a few and learn nuggets of information that you can bust out the next time you pass them by with your friends. 
For more things to do and see outdoors in Singapore:
---
Cover image adapted from: Jorge Lascar,  Roots.sg, @simplyrora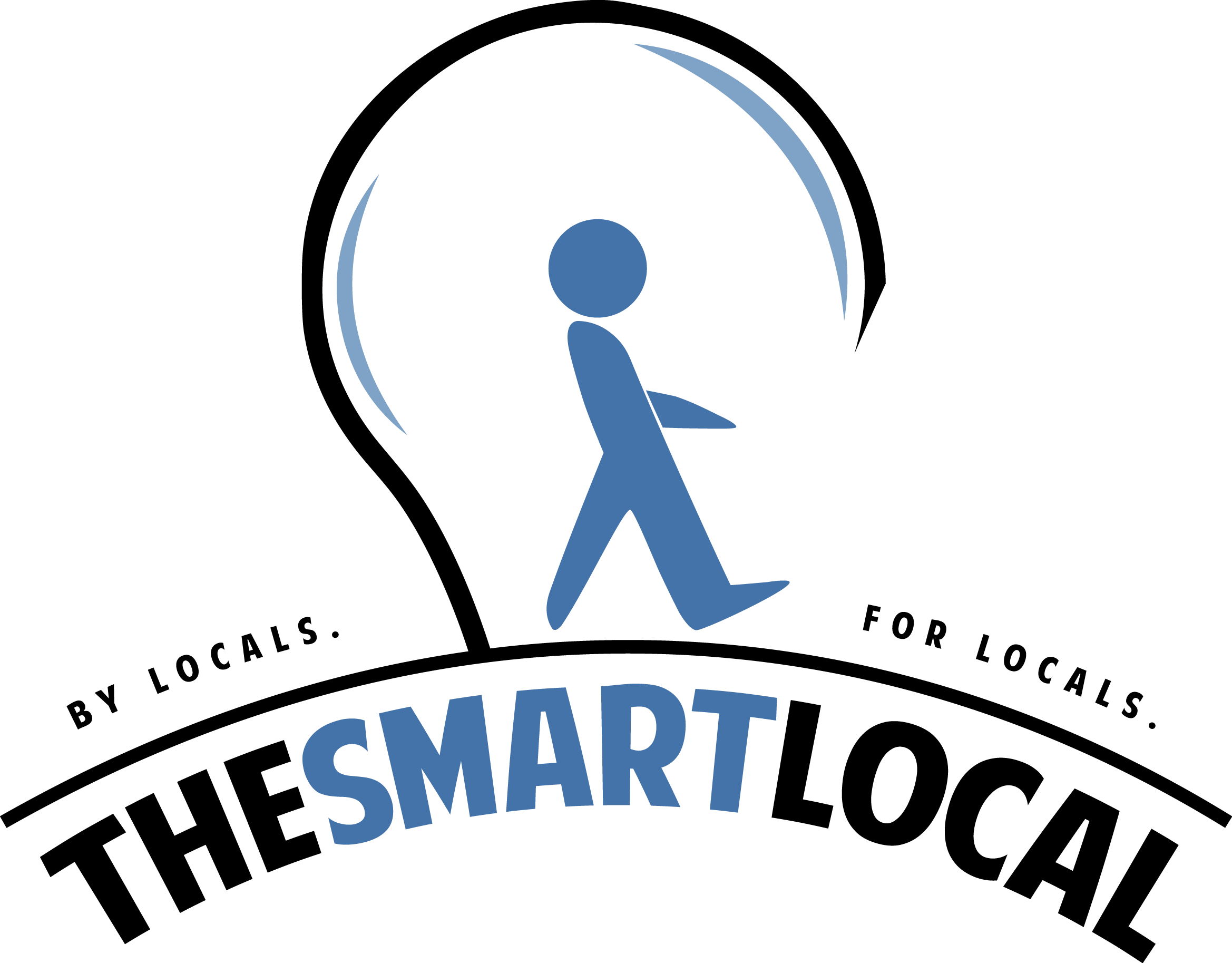 Drop us your email so you won't miss the latest news.