Home items to improve your home life
---
Finally snagging a place to call your own is one of life's momentous milestones, and once we get our hands on those jangly keys, we're eager to fly the coop to cosy up in our spanking new abode. 
If you're still getting accustomed to life as a new homeowner and perpetually on the hunt for new gadgets to elevate your home life – especially during this stay-home climate, here are five items that come highly recommended by fellow homeowners who have been there and done that.

And better yet, with iShopChangi's timely iShopathon bringing you flash and weekly deals of up to 60% off, alongside thousand-dollar giveaways, you'll feel like you've hit the jackpot. Kicking things off is their 7.7 sale from 7th – 9th July where you'll be treated to a 10% off sitewide with the code "77SPECIALS" with no minimum spend (capped at $50).
Read to the end to find out what iShopathon has in store for you!
---
1. For fuss-free vacuuming: Dyson Cordless Vacuum
---

Image credit: YouTube – Dyson
Vacuums are undisputedly one of the MVPs where cleaning tools are concerned, and the Dyson V11™ Fluffy Cord-Free Vacuum Cleaner $899 (U.P. $1,096) is the crème de la crème. 
With a patented Radial Root Cyclone technology and a six-layer filtration system to trap an impressive 99.97% of particles, whether it's cleaning up minuscule crumbs of food, tiny glass shards, or ridding the floors of pet fur; you can trust the Dyson V11 to leave you with an immaculately clean house. 
Its smart system is able to optimise clean- and run-time, presenting everything from performance to battery life and modes on a snazzy inbuilt LCD screen. 
And if you shop the Dyson V11 on iShopChangi, you'll get a complimentary Dyson Tool Bag and a Quick Release Handheld Toolkit (worth $197).
iShopathon discount: $899 (U.P. $1,096) – discount is part of the 7.7 sale from 7th – 9th July 2021.
Shop the Dyson V11™ Fluffy Cord-Free Vacuum Cleaner on iShopChangi.
---
2. For whipping up fast meals: Airfryer + blender bundle
---

Image credit: @iShopChangi
With a dizzying array of kitchen tools and appliances available on the market, it can be difficult to figure out which ones to get – especially if you're a new homeowner who dabaos often.
And while a microwave is a staple in the kitchen, an air fryer is one appliance that ranks highly among lao jiao homeowners for its sheer convenience and ability to crisp and reheat anything from french fries to frozen meals in mere minutes. It's even possible to make desserts with an air fryer in as little as 10 minutes.
Shop the Mayer 3.3L Air Fryer ($85, U.P. $98) on iShopChangi this 7.7 and on top of the discount, you'll also get to take home a complimentary set of silicon sponges.
iShopathon discount: $85, U.P. $98
Shop the Mayer Air Fryer on iShopChangi
---
3. For home KTV sessions: Popsical Remix
---
Image credit: @zan_tan
It's been a year and counting since KTV studios shut their doors all across the globe as a result of tightened Covid-19 measures. If you're an avid crooner with a Teo Heng-shaped hole in your heart, then take the KTV experience right into your own home and recreate the experience with a home system like Popsical Remix ($413.69).
This karaoke system comes packed with more than 230,000 songs in 14 languages – you're bound to find your favourite tracks to belt your heart out to in its selection. If you're conscious about how your voice sounds on the mike, the Popsical Remix has a pitch corrector to ensure that you always sound your best no matter what song you choose.
iShopathon discount: $413.69* (U.P. $466.35)
Shop the Popsical Remix on iShopChangi.
---
4. For 2-in-1 utility for your bedside table: JBL Bluetooth Speaker Alarm Clock
---

Image credit: @jina.athome
If you have trouble waking up on time for that pesky Zoom meeting, get yourself the JBL Horizon 2 Bluetooth Clock Radio Speaker ($138.20), where you smoothly exit dreamland to the sound of your favourite tune to ensure you start your days on the right note.
Featuring a sleek, monochromatic aesthetic, this little guy will fit right in on your bedside dresser table for that bed, on a shelf in the laundry room, or wherever in the house you need your lo-fi beats to accompany you to. This speaker also has a radio function to let you connect to your favourite stations at any time of the day.
iShopathon discount: $138.20* (U.P. $167.29)
Shop the JBL Horizon 2 Bluetooth Clock Radio Speaker on iShopChangi.
---
5. For the ultimate smart home: Google Nest Hub
---
Image credit: @royleitservices
No more walking up to the light switches to turn them on. No more fiddling with your phone to find the perfect song to groove to. With Google Nest Hub ($141.45*), you'll be able to get everything done hands-free.
This smart home hub responds entirely to your voice, setting up and completing tasks with just one word from your mouth. And other than playing the role of your very own digital butler, it also functions as a clock, a photo frame, and a kitchen companion to display recipe instructions or a cooking video whilst you attempt a new recipe.
iShopathon discount: $141.45* (U.P. $169.00)
Shop the Google Nest Hub on iShopChangi.
*Selected electronics retailed by Sprint-Cass will be on extra 7% off with min. spend of S$300, discount will be automatically applied at check out for applicable products
---
Bonus: Stock up on Alcohol for your Home Bar
---
Whether or not you have a swanky little bar set-up at home, a little alcohol on the rocks can be just the thing you need to take your mind off work at the end of a long day of WFH. And if you're running low on liquor at home, you can seize the opportunity to stock up your alcohol stash at home at duty-free prices thanks to iShopChangi.
Just to illustrate just how attractive the discounts are, here's a breakdown of how much savings you'll bag: a 1,000ml bottle of Glenfiddich Select Cask Single Malt Scotch Whisky, costs just $77.63 on iShopChangi, as opposed to the duty-paid price of $120.33. A 1,000ml bottle of Hendrick's Amazonia Gin is also much cheaper at $93.71 on iShopChangi instead of $155.33 at other stores. 
Flying or not, shop for tax and duty-absorbed alcohol on iShopChangi.
---
Level up life at home and save more with iShopChangi's 5-week shopping marathon, iShopathon
---
Take your home enhancement game to the next level with this list of gadgets and gizmos and you just might find yourself enjoying all the extra time at home that much more. And for those who have their shopping lists set, iShopChangi's iShopathon will give you more reason to hit the cart out button. 
Back for its second season, iShopChangi and will run for five whole weeks all the way till 10th August and bring you epic deals with discounts of up to 60% off their impressive catalogue of over 19,000 products. Of their full catalogue, expect to see brands with the likes of Tommy Hilfiger, Paul & Shark, Kinohimitsu, FURLA, Mistral, Baileys, Roku Gin and more at seriously discounted prices!

Image adapted from: iShopChangi
From beauty and wellness to electronics and sports – chances are you'll be able to find something you desire. There'll be site-wide flash deals up for grabs from 7th – 9th July in celebration of 7.7, but above is the comprehensive lineup that you can look forward to.
Image credit: @ishopchangi
Each week will bring you a barrage of discounted products under the specified category and deals you can look forward to range from 15% off beauty products with code "ISHOPBEAUTY15" (min. spend of $350, capped at $80) to 10% off fashion items with code "ISHOPFASH10" (min. Spend of $150, capped at $30).

And if you miss this first round of flash deals, you can always look forward to the 8.8 flash sales that will take place from 8th – 10th August to bring the iShopathon to a close.
Make a note of the following discount codes for extra savings during this period as well: 
77SPECIALS

: 10% off no minimum spend, discount capped at S$50

(7th – 9th July)
88SPECIALS

: 10% off no minimum spend, discount capped at S$50

(8th – 10th August)
ISHOPATHON8

:  8% off no minimum spend, discount capped at S$30

(7th July – 10th August)
To get more juicy codes, catch the iShopathon LIVE livestreams on Facebook and Instagram, where you'll get to pick up 20% and 50% off codes, limited bundle deals that you can't find elsewhere, and even participate in giveaways worth close to $3,000. Here's the schedule for the livestreams:
8th July

: 9 – 11pm 

5th August

: 9 – 11pm
Both sessions will be a real treat for alcohol lovers, as they'll focus on Wines & Spirits. Be sure to catch Xenia on-air during these livestreams, alongside Night Owl Cinematics' Aiken and Nina and comedian Royce Lee.
Also, be sure to follow iShopChangi on Facebook and Instagram. Throughout this period, you can enter weekly giveaways where there's up to $2,000 worth of prizes up for grabs!
DBS cardholders also get to enjoy the following exclusive promotions when they pay for their purchases with their card from 7th July – 10th August:
New users:

$20 off, no minimum spend

Existing users:

$20 off, minimum spend of $200
---
This post was brought to you by iShopChangi.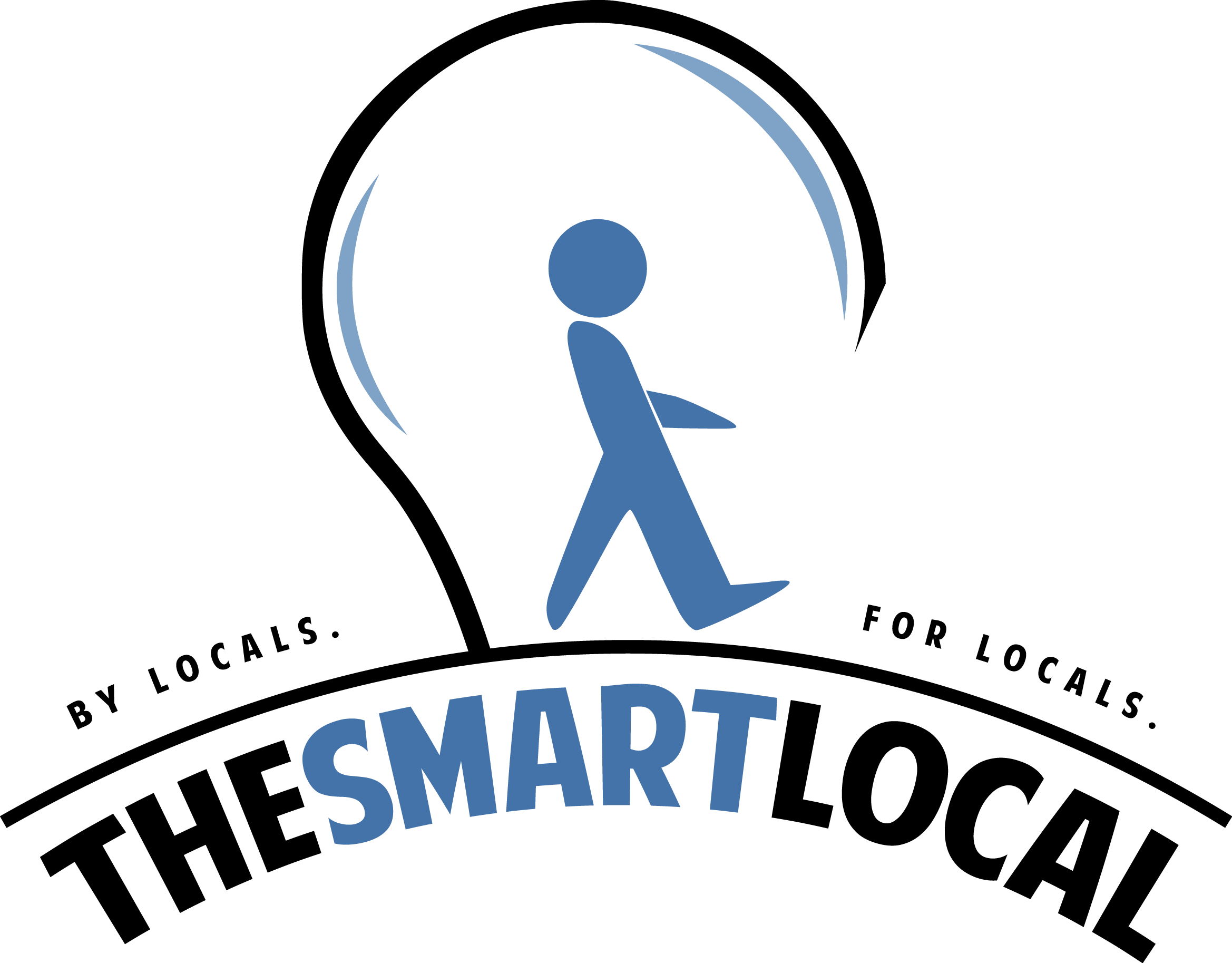 Drop us your email so you won't miss the latest news.