School experiences in Singapore
---
If country erasers, brick-like Nokia phones with the Snake game and bulky iMacs in the computer lab sound familiar to you, you're probably a 90s kid reminiscing familiar childhood sights.
School experiences in Singapore are vastly different for Gen Z kids though, with tech advances and cultural shifts. Be it CCAs and excursions or our recess games and ways of keeping in contact with old classmates, here are some "then versus now" scenarios Singaporean students can relate to:
---
1. Taking neoprints vs. playing with IG story filters
---
Neoprint machines are a rare sight nowadays, you could even consider them a vintage surprise to stumble upon. But back in the 90s and early noughties, you could barely visit a shopping mall or arcade centre without strolling by entire stretches of themed neoprint booths.
Known for the high customisability factor where you can choose beautifying filters and doodle on each picture, neoprints have since been phased out. In its place, youths can snap to their heart's content with endless filter options on the Instagram Story function, with special effects that use facial recognition technology to react to your live movements. 
It's free, more high-tech and the choice of filters is endless – but nothing beats the physical value of keeping neoprints in your wallet as mementos.
---
2. Clapping games vs. learning TikTok dances
---
Whether it's at the playground during recess or killing time in between classes, clapping games were a quick and easy source of fun. Examples include "Sally Sally lom chiam pass",  "Heart Attack", "Copy Cat", and the Vampire Game, and they all had super catchy melodies.
As far as intricate choreographies go, you're more likely to catch Gen Z kids practising complicated dance combos on TikTok instead. The birth of the social media app has also popularised certain songs, each associated with its own viral dance routine. Notable ones include the "Renegade", and the simple yet iconic move of "hitting the woah".
Just goes to show that the new generation is getting increasingly tech savvy, learning how to film their own short videos and splice clips to create an online masterpiece. Certainly in line with what Singapore schools are teaching for digital literacy and new media readiness! 
---
3. Autograph profile books vs. "follow me on social media"
---

Image credit: The Little Drom Store
A ritual towards the end of senior year in primary and secondary school, people jotted down their profiles in cute notebooks, using an arsenal of pastel gel pens and even some glittery stickers from the stationery shop. This included their handphone number so friends can SMS them, and email address so they can chat on MSN messenger. 
Nowadays, drifting apart post-graduation ranks low on our list of worries due to social media. As long as you follow them on Twitter and Instagram, and have added them on Facebook, you'll receive instant updates on their life. Organising a reunion meetup is also easy as setting up a WhatsApp or Telegram group chat!
Fun fact: The curriculum in Singapore schools involves practical applications of social media and other World Wide Web resources. A sure-fire way to capture the students' attention while imparting key technological knowledge upon them!
---
4. Flip phones vs. "smart" flip phones with foldable screens
---

The original Motorola Razr vs. the new "smart" version, launched in January 2020.
Image credit: i-Micro News
Owning your very first handphone instead of borrowing your parents' was like a coming-of-age milestone. Choosing the model used to be a great way for youths to flaunt their personal style, using brands like Nokia, Motorola and Sony Ericsson. 
Flip phones were all the rage, due in part to the dramatic effect of slamming it shut once you're done with calls. Apparently we've come full circle, because smart flip phones are now a thing! Who knew the day would come where you could fold a phone's screen in half…without absolutely destroying it.
---
5. Comparing stationery vs. comparing CoD skins
---

Image credit: Pinterest
Whipping a spoil-market set of stationery out of your bag used to be the ultimate flex. It can be something as over the top as a 16-piece all-in-one stationery kit with a foldable pencil case, or those erasable friction-ink pens that were all the rage. As long as it brought on a chorus of "OMG, where to buy?" when plopped onto the desk, it was a surefire source of envy.

Image adapted from: Zillion Gamer
Stationery has become quite minimalist nowadays, but that doesn't mean "ooh-ing" and "ahh-ing" at your classmates' fancy equipment is no more. Said equipment takes on a virtual form, as customisable Call of Duty skins. This includes decking your character out in sleek outfits, and sprucing your in-game weapon up with eye-catching splashes of colour.
---
6. Traditional CCAs vs. unique CCAs like trampoline & harp ensemble
---

Image credit: Ministry of Education
Variety is the spice of life, and co-curricular activities (CCAs) were a highly-anticipated break from regular classes each week. With myriad options from sports like badminton and basketball, arts and performance-based activities like dance and choir, as well as interest groups such as debate and reading clubs, students were spoilt for choice.

Image credit: Ministry of Education
Things have evolved even further, to a point where you'd never expect such activity groups to be legit CCAs, offered in public schools instead of speciality institutions. We're talking specialty music groups like harp ensemble and harmonica, broadcasting clubs, air scouts and even trampolining. Prepare to have your mind blown by the most unique CCAs in Singapore schools.
---
7. Neon class tees vs. stylo milo designs
---

Image credit: Print Spot
Sporting a shirt out and about emblazoned with your form class, class motto and everyone's names does wonders to build community spirit, instilling a sense of pride for your tribe. If there was 1 minor flaw to nitpick…it would be the garish neon colours and tacky clip art-esque designs that leave much to be desired. 

Image adapted from: @lovelypears_tshirts_printing & @elprintsg
While we're not proposing high-fashion collaborations with designer Virgil Abloh for future class tees, t-shirt printing stores in Singapore have progressed such that designs are a lot more aesthetically pleasing. Think chic geometric motifs, and splashes of watercolour that are appealing and wearable on regular days, instead of turning you into a fluorescent highlighter.
---
8. Overseas study trips around Southeast Asia vs. exotic destinations like Japan, US & UK
---

Image credit: Samantha Yeo
Overseas study trips are an opportunity for Singaporean students to broaden their horizons and experience life abroad. Because these programmes last for a short burst of time, it's just enough for them to get a taste of overseas studies before committing to an exchange programme or foreign uni course later in life.
After surveying the Gen Z-ers in our lives, it turns out that overseas study trips these days can range from enriching regional getaways to Malacca, Kuching and Surabaya, to exotic far-flung expeditions such as Japan, Korea, Australia, US and the UK. Open to students of all backgrounds, these trips enable them to see the world and dive head-first into a new culture.
---
9. Zoo excursions vs. trips to eco-farms
---

Image credit: Wildlife Reserves Singapore
Now referred to as Learning Journeys, excursions were like our version of "The Magic School Bus" adventures. We'd get to head out of the classroom, sing songs on the bus and play bonding games, explore a new place and learn things outside of our textbooks. Fan favourites among 90s kids include going to the Zoo, Yakult Factory, and even a behind-the-scenes look at Pizza Hut.

Image credit: @citizenfarmsg
Excursions today seize the opportunity to not only teach students about pressing issues, such as climate change and the need for sustainability, they organise exclusive glimpses into institutions which would otherwise not be open to the public. 
An example would be eco-farms, which use techniques such as vertical farming and hydroponics to maximise crop returns in Singapore's comparatively land-scarce, more urban landscape.
---
10. Queuing up to mark off the book list vs. home delivery
---

Image credit: Educational Books & Toys
Receiving the annual book list marked the impending start of a new school year, and going on a quest to procure necessary accompaniments to each subject. Getting to slowly check each book of your list of must-buys was simple yet satisfying, and it also meant flipping through the chapters to see what fascinating topics would be covered throughout the terms.
Life has been made easier with online bulk ordering and home delivery. Students submit the list of books they need – along with miscellaneous stationery like colour-coded files and foolscap pads – to retailers and all they have to do is sit back and wait. The order will be compiled and delivered right to their doorstep, without stressing about travel time and lugging a heavy loot.
---
Equal opportunities for all students with UPLIFT
---

Image credit: MOE Singapore Twitter
This walk down memory lane proves that certain things remain constant, while others go through whirlwind evolutions. Not every student is able to partake in these #relatable experiences though, as some face difficulties such as financial strain or family hardship.
Helping students across generations is the Financial Assistance Scheme, which continues to assist those in need by settling expenditures on uniforms, school fees, school-based trips and programmes – basically all essentials that no student should miss out on regardless of their background and circumstances. For overseas Learning Journeys, schools also tap on the Opportunity Fund to support students who need more financial help. 

Image credit: Wikipedia Commons
Nowadays, there is an increase of after-school programmes as well as collaborations between schools and external organisations. The goal is to support disadvantaged students and keep them in school so they can strive towards their full potential. 
Most recently, the Uplifting Pupils in Life and Inspiring Families Taskforce (UPLIFT) has been bridging the gap between caregivers, self-help organisations, family service centres, schools and community partners. This is all in a bid to reach out to disadvantaged students and their families, to provide them with the help they need. 
With the help of Singapore's community and everyone pitching in to look out for one another, we can all take heart in knowing that every student has the chance to be part of all the school experiences we know and love.
---
This post was brought to you by MOE.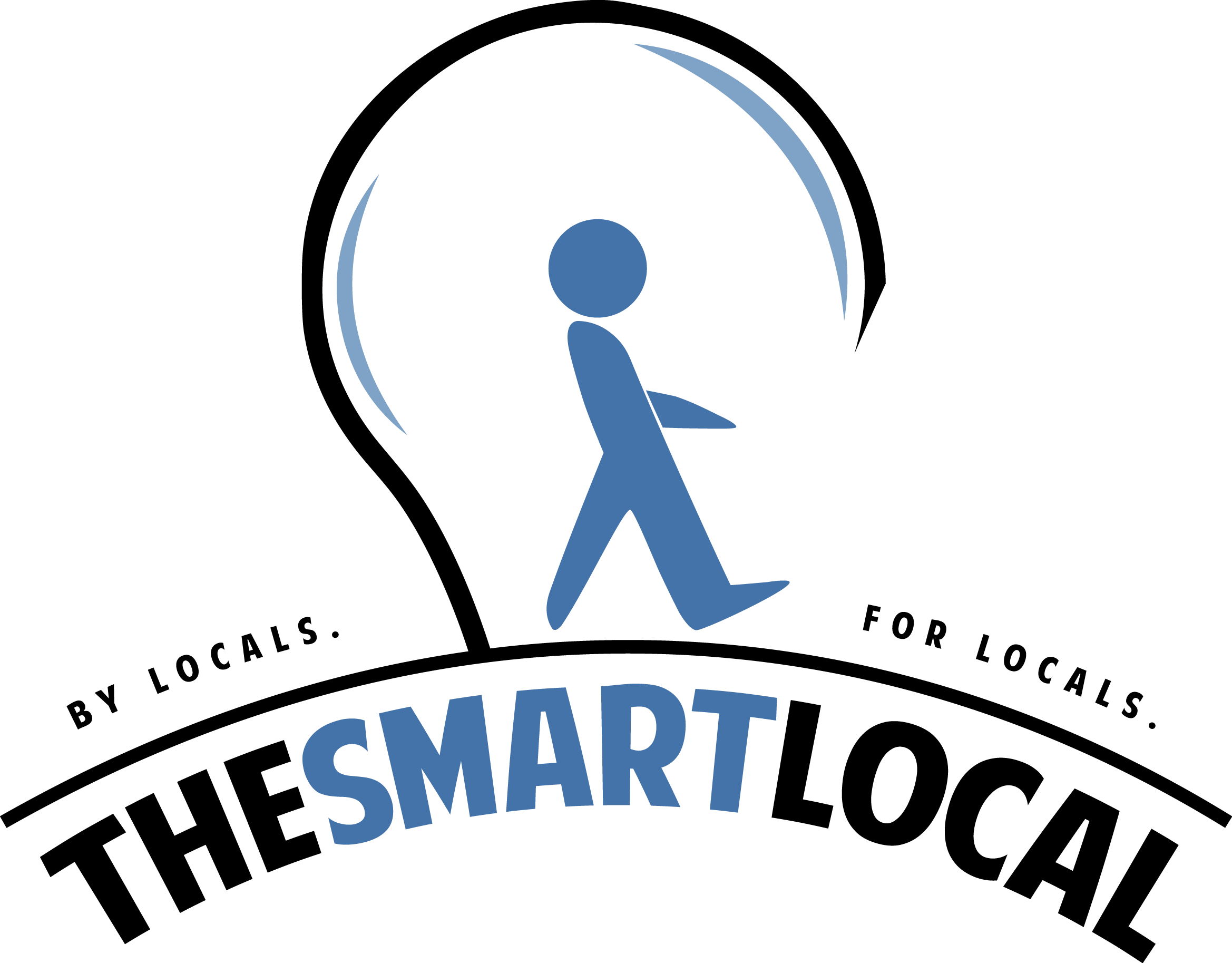 Drop us your email so you won't miss the latest news.