14 Must-Try Petaling Jaya Eateries
If you're a native PJ kid, you'd have either been to these places (some even on a weekly basis) or heard of them from a friend during yum-cha sessions. Most of the places mentioned on this list are all-time favourites and though they may lack the atmosphere boasted by the numerous chic dining hotspots in KL, they more than make up for their lack of interior decoration with authentic cooking and hearty flavours.
Here are 14 places in Petaling Jaya that are bound to tickle your taste buds.
1. Fatty Crab Restaurant
During the weekends and public holidays, the line for a table starts around 6.30PM but rest assured, the wait is well justified. Be sure to get your hands on their signature dish – the sweet and sour chili crab.
This sweet and sour gravy is like no other and packs a punch of flavour. It is also the perfect dipping sauce for sweet buns and/or fried rice. Most patrons also order the fried chicken wings to ease those hunger pangs (who needs pretentious, small portioned appetizers anyway?) while waiting for the mains to arrive.
Address: 2, Jalan SS24/13, Taman Megah 47301, Petaling Jaya
2. O & S Restaurant
Everyone has a go-to hawker shop for those "what to eat ah?" days. This humble restaurant hosts a variety of hawker stalls that will take you from 'I dunno what to eat lah' to 'I want it ALL! *Sharpay Evans voice*' within a matter of seconds.
The few standouts here would include Prawn Mee (also fondly known as Har Mee), Chee Cheong Fun, Curry Mee and Asam Laksa. Small eaters can also opt for popiah or a selection of Yong Tau Fu, both popular crowd pleasers.
Address: 39, Jalan 20/14, Taman Paramount (20/16a), 46300, Petaling Jaya
3. Village Park Restaurant
Calling all nasi lemak lovers! Often find yourself with a decent plate of nasi lemak but the fried chicken is utterly disappointing, or vice-versa? Well, look no further than Village Park Restaurant which has successfully perfected both these Malaysian staples!
A typical plate of Nasi Lemak Ayam Goreng here consists of fragrant and plump santan rice, accompanied with egg, peanuts, ikan bilis, sliced cucumber, some sweet and spicy sambal and of course, their signature deep-fried-crispy-skinned chicken thigh. Ask any middle-aged uncle dining here and he will recommend the eggs which are cooked to half-boiled perfection.
Finally, what better way to complete your Malaysian breakfast than some good ol' Milo? Try their Milo Dinosaur which will surely bring about some way-back-when feels.
Address: 5, Jalan SS21/37, Damansara Utama, 47400, Petaling Jaya
4. Bumbung (no, not the club)
It's always such a pity that most nasi lemak places close relatively early and cravings cannot be satisfied at odd hours. Here's another gem simply known as Nasi Lemak Bumbung.
Located at Seapark and opened from 6pm-12am, all you nightcrawlers will no longer miss your daily nasi lemak quota! Priced cheaper than #3, a serving comprises of rice, fried egg and a choice of fried chicken or lamb.
The area may strike first timers as a little dodgy but hey, food is adventure right?
Address: Jalan 21/11B. Seapark, 46300, Petaling Jaya
5. Super Kitchen Chilli Pan Mee
Malaysians are no strangers to Chilli Pan Mee. You know how the saying goes – too much of a good thing can be a bad thing. Yet, despite the unpalatable after effects, it is almost impossible to say no this addictive dish. Springy flat noodles, shredded chicken, poached egg and of course, chilli (lots and lots of it) – what is there to say besides "yes, please!"?
Various eateries offer this staple, but Super Kitchen has an edge above the rest. The PJ branch is located in SS2 and this family restaurant takes pride in specializing in both dry chilli pan mee and the traditional soup type.
Address: 42, Jalan SS2/10, 47000, Petaling Jaya
6. Kean Fatt Restaurant
If you're a fan of pork intestines, minced pork, pork fat – basically all things porky, you have to try the pork noodles at Kean Fatt. An old uncle runs the pork noodles stall, but don't let his age fool you – this guy whips up a mean, not-so-lean, bowl of porky goodness.
The distinct taste of pork in the broth is unmistakable while the oh-so-guilty but oh-so-yummy chunks of lard take the dish to a whole other level. Eh, does the word pork sound a little weird now?
Address: 2, Jalan SS 3/59e Taman Bahagia, 47300, Petaling Jaya
7. My Elephant
PJ is also home to many up-and-coming Thai restaurants and My Elephant has found its way into the hearts of PJ folks. Their trademark dishes are Gaeng Keow Wan (Green Curry), Tom Sum Seafood (Clear Seafood Tom Yam Soup) and Gai Pad Grapow (pan fried chicken with basil). This is definitely the place to be if you're looking to spice things up (pun intended!).
Address: C-G4, Jalan 17/13, Seksyen 17, 46400 Petaling Jaya, Selangor
8. Standing Theory
A relative newbie compared to the rest featured on this list, Standing Theory makes deserves a spot for one reason: bacon and waffles. Its ingenious, talk-of-the-town dish is none other than the mighty BBC Waffles. Crunchy, deep-fried waffles topped with banana slices, strips of greasy bacon (yes, bacon!) and two generous scoops of Fat Baby Cornflake ice cream – need I say more?
Address: 26, Jalan SS2/103, 47300, Petaling Jaya
9. Heng Kee Bak Kut Teh
No doubt, some of the best Bak Kut Tehs are found in Klang but for us here in PJ, the hour-long jam kills even the biggest of appetites. The next best alternative however, is surprisingly not too far away at the likes of PJ Old Town.
The aromatic and herb-infused broth is flavourful, creating the perfect backdrop for the succulent, melt-in-your-mouth meat. Grab some yao char kuey to have with the soup for a legit Malaysian experience.
Address: Jalan 1/10, Seksyen 10, 46000, Petaling Jaya
10. Rojak Dan Cendol Hasan
The predecessor of the modern day food truck; nothing screams Malaysian like rojak and cendol and here at Hassan's, you can get literally, the best of both worlds. Both are ideal afternoon treats, just what you need to get through any day.
Address: Roving food truck
11. MyBurgerLab
Famous for their charcoal buns and bespoke burger names, this burger joint really knows its burgers. Best sellers include Beautiful Mess and the A+. If you're a risk taker, go right ahead and pick an unconventional burger! The burgers may vary from one another but they all have one thing in common: quality ingredients cooked to perfection that will leave you salivating for more!
Address: 14, Jalan 21/22,46300, Petaling Jaya
12. Murni Discovery
Simply calling this a mamak would be inadequate. I mean, which other mamak offers soft shell crab and chicken chop on their menu? With more than 20 choices of roti and over 10 types of mee goreng, this place definitely knows how to ace fusion.
Their generous portions are also bound to earn them a spot in your good books. Be sure not to miss out on their fruit juices and the show-stopping Garlic Cheese Naan.
Address: 53, Jalan SS2/75, 47300, Petaling Jaya
13. Hong Seng Restaurant
Honestly, who doesn't like a good plate of chicken rice? Here at the Wong Kee stall, not only can you get one of the most notable kai fan in PJ, you will also find delectable servings of char siew and siew yok that will surely make you consider a trip to the gym later in the evening.
Address: 1, Jalan 17/29 (Seksyen 17), 46400, Petaling Jaya
14. Tiong Hokkien Mee
"There's a million reasons why I should give you up… But the heart wants what it wants" – Step aside, JB, this place is clearly the inspiration behind Selena Gomez' recent single. Crispy fried chicken wings and the comforting taste of noodles doused in that distinct black sauce – these are the real #relationshipgoals.
Address: 101, Jalan SS 21/37, Damansara Uptown, Petaling Jaya
Try these eateries the next time you're in PJ!
And that concludes the list of must-try eateries in and around Petaling Jaya. I don't know about you, but there are funny sounds coming from my tummy already! Be sure to check these places out the next time you're in PJ, and if you know of any other not-to-be-missed eats around the area, do the world a good deed and share them with us!
I can read minds. You will also like: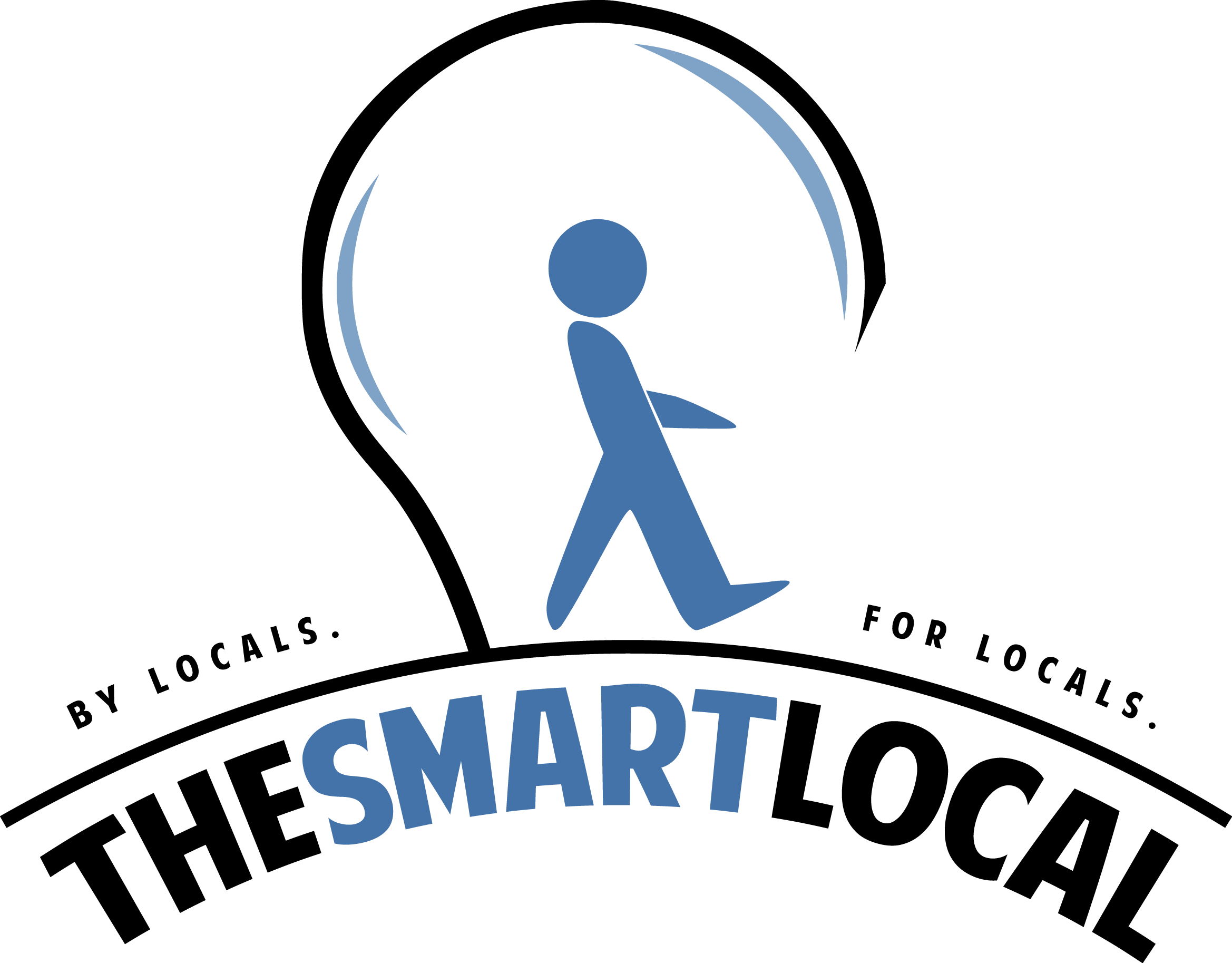 Drop us your email so you won't miss the latest news.