Outdoor activities for couples in Singapore
---
The best part of being in a relationship is probably the fact that you now have a default +1 to bring on all your dates and food escapades. But more than just a growing love for each other, all this feasting can also lead to an expanding waistline – for the both of you.
If you and bae are looking for new date ideas to burn those calories, don't just settle for your usual run or odd badminton session. From dancing under the stars to acroyoga, here's a list of 8 outdoor activities for couples that promise fun and a ripped body while you're at it.
Look out for our pro tips to enjoy these workouts, fuss-free.
---
1
. Tree Climbing – build your core muscles by scaling trees like Tarzan and Jane
---
Image credit: Human Naturally
Who would've thought that climbing trees could become a sport in its own right? Human Naturally has classes that incorporate natural environments, and that includes tree climbing. Their Climb Like A Monkey exercise will have you using your core muscles and stamina to scale high branches and beams.
Their workouts are also centred around posture and movement skills, like their Born To Run workout that teaches you how to run barefoot with zero injuries. 
Image credit: Human Naturally
Classes are kept to a cosy size of just 8 participants, and if you bring your partner along, you only have to pay $25/pax instead of the usual $30/pax.
Pro tip: If you don't quite have 20/20 vision, you'll want to wear contact lenses to gauge accurate distances between tree branches.
Rates:
$30/pax
$25/pax if you bring a plus one
Telephone: 9632 8448
Website 
---
2. Acroyoga – level up your trust with couples yoga
---

Image credit: Acroyoga Singapore
Essentially yoga with airborne poses, acroyoga is a fun practice which combines yoga, acrobatics and even Thai massage. Overall, these sessions will help to trust between you and your partner since you'll be attempting contortionist-worthy poses that require teamwork to pull off.  
The classes are beginner-friendly and conducted at different times by various instructors all over Singapore, so you can choose sessions that best suit your schedule. For further details on each class, you can check out the acroyoga Facebook page.
Sign up for a free ClassPass and you'll be able to go for these sessions free-of-charge for an entire week. View the full list of lessons here.
Pro tip: Wear comfortable clothing that doesn't restrict your movement to nail those stretches.
Rates: from $99/month on ClassPass
---
3. Paddle boating – Build your leg muscles while cruising around Jurong Lake or Marina Bay
---
Leg day doesn't always entail spending an hour doing leg presses or lunges. You'll get just as solid a leg workout with an hour-long pedal boat ride over at PAssion WaVe at Jurong Lake Gardens and Marina Bay.
The boat is shaped like a little sampan, except with a paddling mechanism that's installed in the middle. There's also a canopy for shade so you won't have to worry about getting burnt.

Other activities like kayaking are available too
Image credit: Jurong Lake Gardens
At $10 nett, you'll get to sit back, enjoy the tranquil views of the city skyline or the open landscape of Jurong Lake gardens while shedding a few calories at the same time.
Pro tip: Bring along a bottle of water and stay hydrated while you're paddling on the lake.
Rates:
$8/hour at PAssion WaVe@ Marina Bay
$9/hour at PAssion WaVe @ Jurong Lake Gardens
Marina Bay:
Address: 11 Rhu Cross #01-01, Singapore 437440
Opening hours: Tue-Sun 9.30AM-6PM | Closed on Mon
Telephone: 6296 6683
Website
---
4. 
Kayak Fishing Tour – catch fish from a kayak out at sea
---

Image credit: @fever.sg
You may have caught bae's heart, but that doesn't mean you should stop fishing for opportunities to be closer. Try Fever's kayak fishing tour where you and your partner can try your hand at fishing from a kayak. You can opt for two individual kayaks, but if the both of you are an inseparable pair, you'll also be able to get cosy in a single kayak.
The tours vary in location and distance. The Playground is great for first-timers who are new to paddle boating and fishing, as it covers an achievable distance of 2- 4km. You may even spot (and catch) different species of fish like groupers, snappers and flatheads!
For couples who wish to dive into the deep end of being adventurous, check out the Island Hopper option. As its name suggests, you'll be island-hopping from Sentosa to the Southern Islands where you can see vibrant reefs and untouched beaches. This journey will take 4-5 hours and you'll be able to snag queenfish and mackerel.
Find out more about the different packages here.
Pro tip: Wear lots of sunscreen as you're going to be exposed out at sea for several hours.
Rates: From $159/2 pax
Sentosa Cove
Address: 11 Cove Drive, Sentosa Cove, Singapore 098497
Opening hours: 7AM-6PM, Daily
Telephone: 9660 9928
Website
---
5. 
Canopy Skywalk – tackle a high elements obstacle course
---

Image credit: @kcajaronoel
Those who wish to bring their love to new heights can check out the canopy skywalk at Yishun. You'll be suspended 15-18 metres in the air and tasked to walk across a 100-metre sky bridge that's split into 4 different sections – zig-zag trail, flying fox, cargo net bridge and broken island.

Image credit: Meetup
And if this activity alone isn't enough to satisfy your thrill-seeking side, you can hit up the rock walls in the vicinity.
Pro tip: Make sure you're wearing shoes that can't slip off while you're on the canopy obstacle course.
Rates: $30/pax
SAFRA Yishun
Address: 60 Yishun Ave 4, Singapore 769027
Opening hours: 9AM-9PM, Daily
Telephone: 6852 8200
Website
---
6. Salsa Under The Stars – improve your coordination with latin dance
---

Image credit: Salsa Under The Stars SG
Dancing outdoors under the night sky seems like something only heard of in the rom-coms of Hollywood. But it turns out you can actually get in on the action right here in Singapore at the monthly outdoor Latin dance sessions held by Salsa Under The Stars.  
The best part is, these dance workshops are completely free and you don't need any experience to join in. Some of the dance genres you'll be exposed to in a single session include Salsa, Bachata and Cha Cha. To attend, simply make your way to Kult Kafe on Emily Hill every first Friday of the month.
Pro tip: Wear comfortable, airy clothing because salsa dancing can work up quite a sweat.
Kult Kafe
Address: 11 Upper Wilkie Road, Singapore 228120
Opening hours: Tue-Wed 5PM-12AM | Thurs-Fri 5PM-1AM | Sat 3PM-1AM | Sun 3PM-12AM | Closed on Monday
Telephone: 9389 2185
Website
---
7. Parkour – conquer obstacle courses in your 'hood
---

Image adapted from: @movesingapore
Couples looking to get even more physical can opt for Parkour at MOVE Academy Singapore the next time you paktor. It isn't a barrier if you've no prior experience, as the variety of classes caters to both beginners and pros alike.
They have different types of parkour courses like Kinstretch, which is centred around improving your flexibility. Level Up Adult is for those who are a little more confident, so you can try the basic techniques of parkour in settings like parks and playgrounds.
Since these classes are held in 7 locations all over Singapore, you can choose a place that's most convenient for you. View the various class types, schedules and class locations here.
Pro tip: If you wear spectacles, don a pair of contact lenses so you can move more freely.
Rates: From $30/pax
MOVE Academy Singapore (Kallang outlet)
Address: 20 Kallang Avenue, #11-00 Pico Creative Centre, Singapore 339411
Opening hours: Mon 7.30AM-9PM | Tue 8AM-11.30AM, 7PM-9PM | Wed 7.30PM-9.30PM | Thur 8AM-10AM, 7PM-9PM | Fri 4PM-5.30PM, 7.30-9.30PM | Sat 11AM-1PM, 3PM-5PM | Sun 10AM-12PM
Telephone: 9632 3690
Website
---
Activities for couples who want to get fit
---
Reaching your fitness goals becomes much easier when you have your significant other right beside you for motivation. With these workouts that go beyond the conventional gym session, you'll have plenty of fun, healthy activities for your future dates.
---
Work out in comfort with CooperVision contact lenses

---
Comfort is key when it comes to getting a workout in, and you won't have to bother with sweat obscuring your vision when you don a pair of CooperVision's contact lenses. They have a full range of contact lenses to suit different lifestyles for all-day comfort, including 1-day and monthly lenses for an array of needs like astigmatism and presbyopia (multifocal needs).

Image adapted from: @coopervision.korea
If you're prone to dry and tired eyes, try clariti® lenses, which use a silicone hydrogel material to provide more breathability that results in brighter-looking eyes. And if you wear lenses on the daily, there's Biofinity® which stays moist throughout the day and only needs to be replaced once a month. Both have lenses for near and far sightedness, astigmatism and for multifocal needs.
Throughout July and August 2019, CooperVision will be having exclusive promotions at their pop-up events. Head on over to the following W Optics and Paris Miki outlets during these dates to get a better bang for your buck:
W Optics Suntec City: 

4th to 7th July 2019

W Optics Vivo City:

 11th to 14th July 2019
W Optics Bedok Mall: 18th to 21st July 2019
W Optics Compass One: 25th to 28th July 2019
W Optics JEM: 1st to 4th 

Aug 2019
Paris Mik

i Plaza Sing

: 

1st to 4th August 2019

Paris Miki Bugis Junction: 

8th to 11th Aug 2019

Paris Miki Tampines 1: 

15th to 18th Aug 2019

Paris Miki Junction 8

: 22nd to 25th Aug

 2019

Image credit: CooperVision
Here's your chance to grab some freebies while you're at it: get an exclusive Puffingmuffin x CooperVision tote bag* for free when you spend a minimum of $200 on Coopervision products. That's not all: head over to their partner stores during their respective roadshow dates, and snag a Puffingmuffin x CooperVision travel pouch* plus an additional $10 off* their lenses.
Do away with discomfort as you carry out an active lifestyle with your plus one – and stock up on contact lenses for fuss-free workouts and daily convenience.
*While stocks last. Terms and conditions apply.
Other things to do outdoors in Singapore:
---
This post was brought to you by CooperVision®
CooperVision® is a registered trademark of The Cooper Companies, Inc.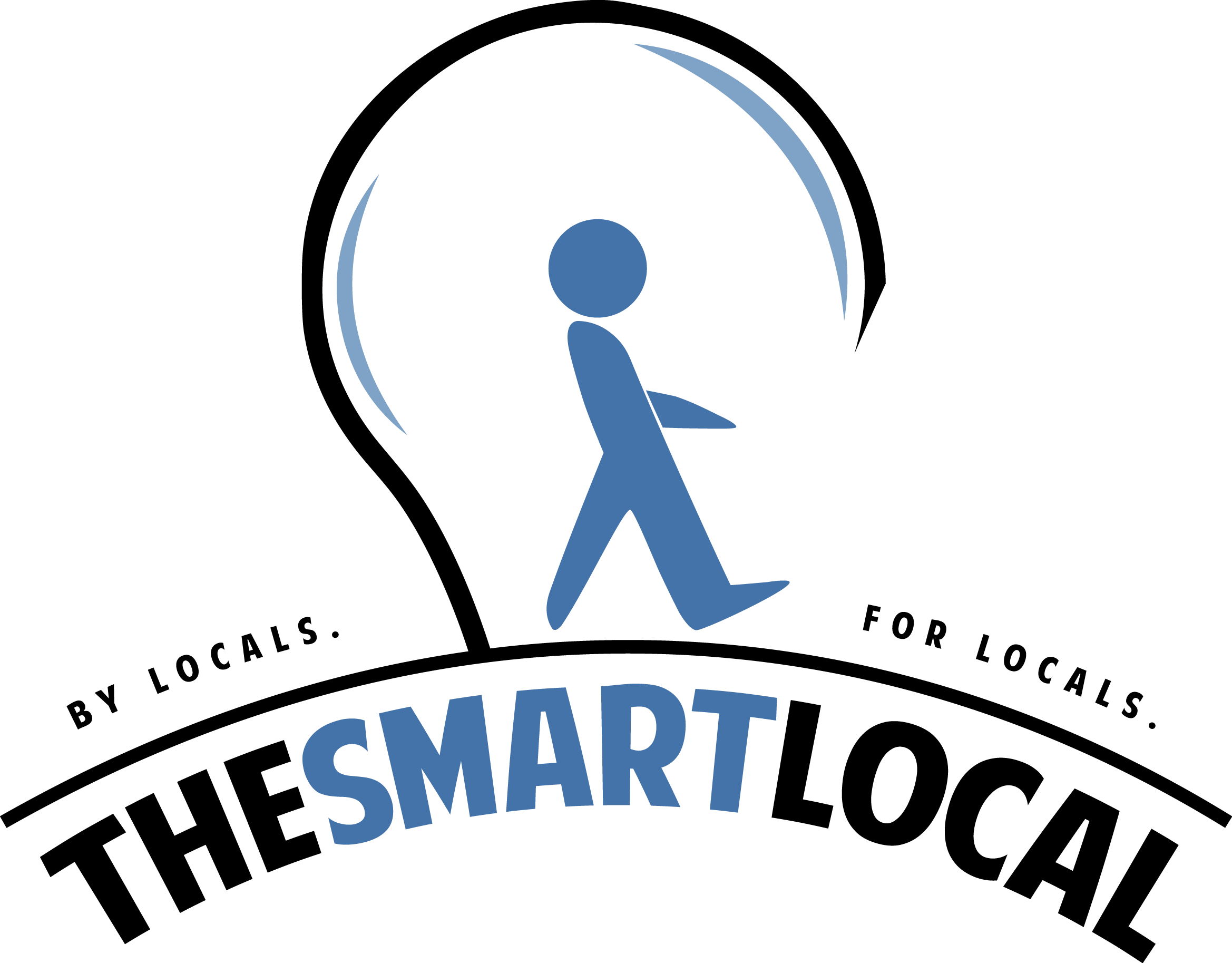 Drop us your email so you won't miss the latest news.