Things To Do This Mother's Day
Mother's Day is just around the corner, and you're determined to make it special this year. No more typical mani-pedis, spa treatments and fancy dinners – it's become so routine, even you are getting bored!
To shake things up this Mother's Day, we've come up with a list of 15 last minute, non-clichéd things to do with your mom to make sure that you won't be caught up with the crowds. Be sure to give your special mom the treat she deserves, by surprising her with any of these unique ways to celebrate her special day!
1. Go Diving With Sharks
If your mom has an adventurous spirit, take her swimming with the sharks at Underwater World!
It may be a little pricey, but the experience is sure to be unforgettable. Both you and your mom can take pride in the fact that you've shared the same tank with sharks and hundreds of colourful fishies. It's definitely something worth showing off during family gatherings!
More details on diving with sharks can be found here.
2. Visit A Museum
If your mom has a deep appreciation for art and history, what better way to spend Mother's Day than to visit the museum?
It'll be such a fulfilling and enriching experience to share with your mom, and you're going to have so much fun together rediscovering Singapore's history and boggling your minds over disturbing art pieces. What's more, many museums have free admission for Singaporeans and PRs, so you can save that money to treat your mom to a wonderful dinner after!
Here's a list of museums with free admissions for Singaporeans and PRs.
National Museum of Singapore

Singapore Art Museum

Asian Civilisation Museum

Peranakan Museum

Singapore Philatelic Museum

Sun Yat Sen Nanyang Memorial Hall

Malay Heritage Centre

Reflections at Bukit Chandu
3. Midnight Prata Run
Midnight prata runs are fun, spontaneous and so delicious, so why not surprise your mom by driving her to a bustling prata house at 1 in the morning?
You can even be creative and make a Mother's Day cake out of a stack of pratas. It's sure to be a Mother's Day meal your mom won't forget!
Here are some prata houses recommended by the TSL community that are perfect for midnight munching. And if you're looking for more food at Upper Thomson where The Roti Prata house is located, check out this guide.
Al Azhar Eating Restaurant

Al Ameem

RK Eating House

Prata Paradise

The Roti Prata House
4. Cooking Class
Calling all children of cooking mamas! Give your mom a treat by signing her and yourselves up for a cooking class.
Cooking mamas will have a ball of a time sharpening their skills and trying their hand at whipping up different cuisines. Even if your mom doesn't fancy cooking, a cooking class might just be all that's needed to spark a new passion.
Here's a list of cooking schools that boast a wide range of classes to suit all interests and tastebuds. Check out what our office got up to at Cooklyn here!
5. Karaoke
Let your mom be a diva on her special day by treating her to a fun-filled Karaoke sesh!
Karaoke can bring out sides of people you've never seen. Who knows, you may just be blown away by the powerhouse vocals you never knew your mom possessed, or end up laughing yourselves silly when mom breaks out in her special dance moves. Either way, it's sure to be an amazing time!
6. Game Night
Do things the good ol' fashioned way and have a family game night to celebrate Mother's Day!
Gather all your favourite family board games like Monopoly, Game of Life, Scrabble and Cluedo, make some popcorn, scoop some ice cream, play some funky tunes and put your game face on. It's going to be a great night of fun and family bonding!
Be sure to take care of all the preparations and the cleaning up. The only time your mom should be lifting a finger is to move her game piece.
7. Take A Day Trip
It is very possible to forget that you're in Singapore without having to leave. Give your mom a break from city life by bringing her on a day trip to one of our beautiful local islands!
Sisters Islands
Read our Sisters Islands Guide here.
Lazarus Island
Pulau Ubin
Pack a picnic basket, slather on the sunscreen, put on your shades, and you're all ready for a wonderful day out to the island tropics with mom!
Read about the 10 forgotten islands you can explore in Singapore for more inspiration and information on how to get to there.
8. Have A Picnic
If your mom doesn't fancy spending an hour travelling to an offshore island, there are many great picnic spots right here in the mainland. Botanic Gardens, Bishan-AMK Park, Marina Barrage and Sentosa are just some of the many nice places for a picnic.
Pack some fruits, wine, and sandwiches made with love into a picnic basket, and you can even throw in a beautiful bouquet of flowers to make for a beautiful surprise!
9. Dine At A Dialect Restaurant
Forget the usual Western fine dining restaurants and overrated Chinese restaurants everyone flocks to. Change things up a little this Mother's Day by treating your mom to a meal at any of these 21 forgotten dialect restaurants!
The comforting taste of delicious Chinese food and the nostalgic ambience will leave your mom feeling happy and satisfied.
10. Rock Climbing
If your mom doesn't fancy being submerged in a tankful of sharks, bring her rock climbing instead!
Rock climbing is a super fun activity, and you even get a full body workout while you're at it. There are climbing walls catering to anyone from beginners to experts, so you don't have to worry that it'll be too strenuous for mom.
You can check out the list of climbing centres in Singapore here.
11. Zumba Class
Zumba is one of the most fun and easy dance genres to pick up, and one of my absolute favourites. It's a dance fitness programme incorporating hip-hop, soca, samba, salsa, merengue, mambo and aerobics.
You definitely don't have to be a professional. It's very easy to catch on, and many of my friends do it with their moms. It's a great way to keep fit, have a ball of a time, and bond with mummy this Mother's Day.
Here's a list of dance studios in Singapore offering awesome zumba dance programmes.
12. Scrapbooking Workshop
Sign up for a scrapbooking workshop with your mom and let your creativity flow. Spend an afternoon reminiscing family trips and fun times with mummy as you both put together a wonderful work of art to keep for life.
On top of being able to spend a great time bonding with mom, the final product will capture your memories in such a beautiful and unique way.
Scrapbooking workshops are available in Singapore at the following stores.
13. Make A Terrarium Together
These are the pretty little things you often see springing up on Tumblr. Spend this Mother's Day making one of your very own with mom! You can buy the materials and make them together at home, or you can sign up for local workshops.
Read the step-by-step guide to making your own green terrarium here. You can also sign up for workshops in Singapore at the following stores.
14. Help the Needy
Spend this Mother's Day giving back to the community together. There are many organisations who could always use a little extra help, especially on such a special day.
There are mothers out there who are being neglected by their children, so what better way to celebrate this day than by spreading love to people like them? Not only will you and your mom put a smile on someone else's face, you'll be able to go through an enriching experience of giving together.
Learn about 36 places you can volunteer at here.
15. Catch Breakfast at Tiffany's at The Projector
Let your mom relive the glory days of her youth by bringing her to a classic movie theatre.
The Projector exudes old school charm with its rickety cushion seats and vintage decor. Whether your mom is in the mood for a classic chick flick, a local film or a thought-provoking Cannes Film Festival award-winning story, The Projector is the place to be.
You can read our guide to this charming little cinema here.
A Mother's Day To Remember
With all these unique ideas to give your mother a special and well-deserved treat, your mom is going to have a Mother's Day she'll never forget!
Remember, you shouldn't express your appreciation for mom only on Mother's Day. Be sure she feels loved and celebrated every single day. You can take mom out for these fun-filled activities anytime, so there's every reason to clear your schedule more often to spend time with her.
The TSL team wishes all mothers a very Happy Mother's Day!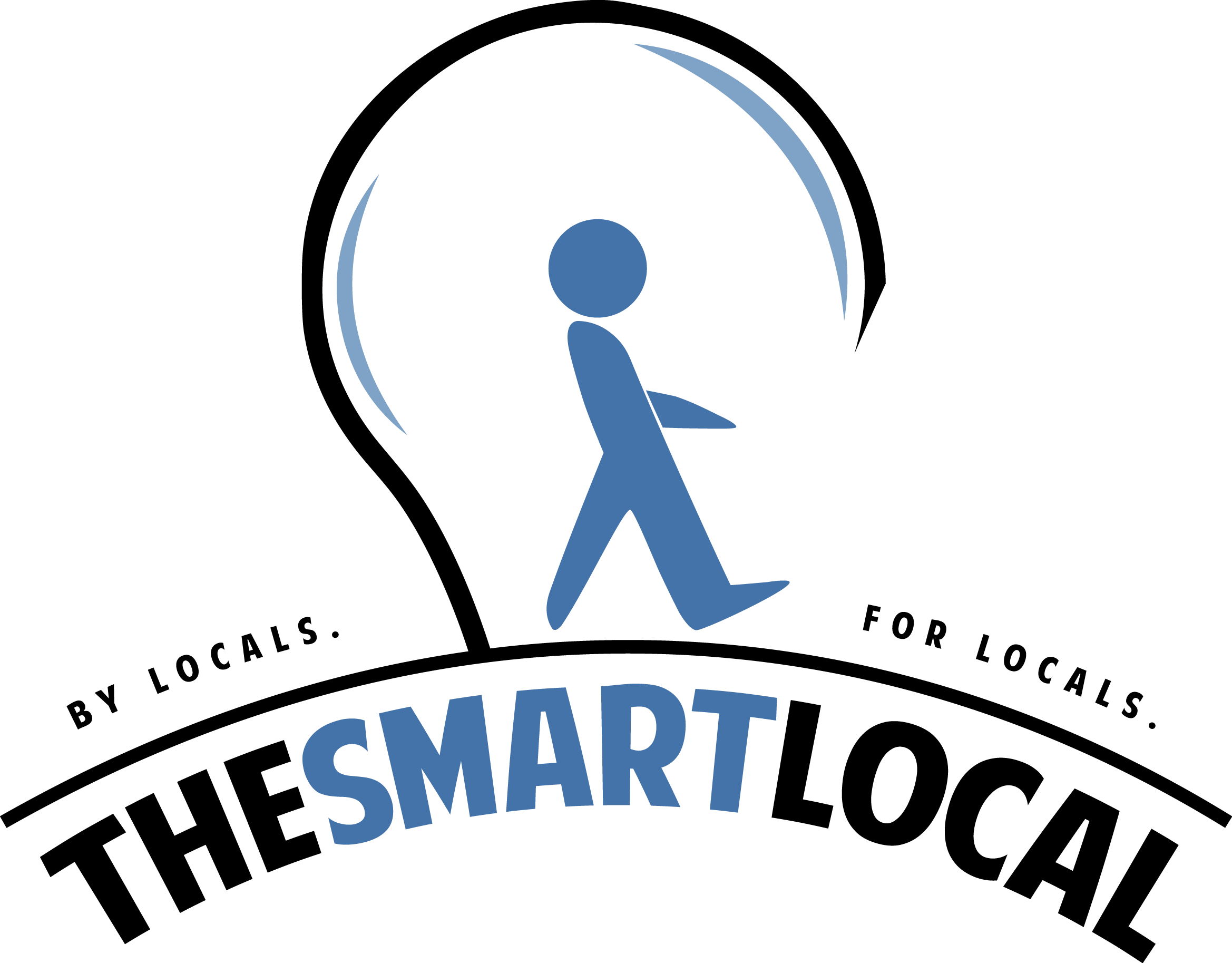 Drop us your email so you won't miss the latest news.