Ready, Set…
A third of the year is over and it's time to re-evaluate: have you met your fitness goals so far? Perhaps your New Year's resolution was to get fit, but you've lost your motivation. No fear, here are some 2015 races you can still sign up for!
If the annual Standard Chartered Marathon terrifies you, then it's best to start small. Achievable distances like 5km or 10km are baby steps toward half or even full marathons. To further motivate yourself, try a fun run instead. Ease the monotony of running by signing up for a themed run, or even better, run for a cause. Here are 15 races that will actually make you want to run:
– Themed Runs –
1. Mizuno Ekiden
It's all about teamwork. "Race as Four, Run as One" – basically, gather three friends and run relay-style. The best part is the Matsuri Festival race village. After you hand off to the next runner, it's time to enjoy the Japanese gourmet (read: FOOD) and activities. Mizuno Ekiden is team-themed first and Japanese-themed second, but we all know what we're actually looking forward to.
Source
Sign me up… to be the first runner so that I spend the most time eating.
Date: 18 July 2015
Categories: Full marathon, half marathon, team of 4
Entry Fees (for a team of 4): Open – $200*/$260, Corporate – $180*/$240, Schools – $140*/$200
Website: http://mizunoekiden.sg/
*denotes early bird prices, available until 18 May 2015.
2. Tom and Jerry Run
The classic game of cat and mouse just got real. The event still isn't open for registration, so we can only guess what participants get to enjoy. Maybe we're all Jerry, running from the nasty Tom. Maybe we'll all wear cat and mouse costumes.
All I know is that if you like themed runs, this one is definitely for you!
Date: 2 August 2015 (TBC)
Categories: 5km (TBC)
Website: http://tomandjerryfunrun.sg (TBC)
3. DC Justice League Run
Pink Apple, the same people who brought you Garfield and Hello Kitty themed runs last year, is back with a DC Justice League Run. Many details are still to be confirmed, so we can only guess what will happen during the run.
Source
Will participants dress up as their favourite superheroes and race to be the ultimate superhero? Do participants get special powers? Won't The Flash win hands down? One thing's for sure: it's going to be marvellous.
Date: 30 August 2015
Website: http://www.dcjusticeleaguerun.com.sg/, open for pre-registration
4. Commando Challenge
Miss your army days? Or maybe you never went to the army, but you've always wanted to try it. Marketing itself as "The Ultimate Obstacle Event", you don't have to worry about being bored while running. It's a 5-7km run with 13+ obstacles for you to run/crawl/wade through.
For an even more extreme experience, choose the Extreme Commando option. You'll be required to carry a 15kg field pack while navigating the course. Good luck, recruit.
Date: 17 October 2015
Categories: Commando (5km) and Extreme Commando (10km)
Website: http://commandochallenge.sg/, open for pre-registration
5. Race the Dead
It's that time of the year again, when zombies attack innocent civilians and finishing the run is a matter of life or death. You are the humans fleeing from the 'zombies' in this themed run full of Halloween spirit. Participants who cross the finishing line unscathed receive a SURVIVOR t-shirt.
If you've always wanted to be in The Walking Dead, this one's for you. And if you get 'infected', don't worry, they give you two lives before it's game over. You can also sign up as a zombie!
Date: October (TBC)
Categories: 5km
Website: http://www.racethedead.sg/
6. Spartan Race

Source Really doubt Singapore's will be as epic as this though
This seems to be the year for obstacle runs, because Spartan Race is the second obstacle run to reach our shores this year. Get down and dirty as you splash through the Singapore Sprint, a 5+km obstacle run with 15+ obstacles for you to conquer.
Source
By the time you reach the finish line, you'll be covered from head to toe in gloriously sticky mud.
Date: November (TBC)
Website: http://spartanrace.sg/, open for pre-registration
7. Illumi Run
Missed the Energizer Singapore Light Trail? It doesn't matter, because the Illumi Light Run is coming to our shores again for a neon night out. Glow in the dark literally, because luminous paint will be thrown all over the participants as they run by. And the fun doesn't end at the finish line – that's when the after-party starts.
Judging by the photos from last year's event, it was crazy!
Date: TBC
Website: http://illumirun.com/, open for pre-registration
8. Color Run
My friend went for the Color Run last year and she was all red the next few days – not because of sunburn, but because of the red colouring. The closest Singapore can get to Holi is the Color Run, where you start off skin-coloured and end up looking like a rainbow unicorn puked on you.
Source
This year's Color Run isn't confirmed yet, but we're crossing our fingers. Even non-runners will enjoy the "Happiest 5K on the Planet"!
Date: TBC
Website: http://thecolorrun.com.sg/
– Run for a Cause –
9. Bare Your Sole
Walk barefoot for a good cause! It may be novel to walk barefoot, but it's more than just about the fun factor – it aims to raise awareness of the less fortunate around us. Walk in the shoes of the poor in our region, who don't even have the basic footwear that we take for granted, much less have a roof over their heads.
Proceeds from the race will go towards Habitat for Humanity's local efforts to aid the elderly and disabled living in one-room rental flats.
Date: 30 May 2015
Categories: 2km and 4km
Entry Fees: Adult – $40, Students/Seniors/NSFs – $30, Family of 4 – $120
Website: http://bareyoursole.org.sg/, registration closes 23 May
10. Race Against Racism
Also known as the Orange Ribbon Run, the event is organised by ONEpeople.sg to promote racial and religious harmony. The run aims to call on all Singaporeans to make a stand against racism and spread the movement.
Source
What's cool is that you get a discounted rate if you sign up with friends of different ethnic groups. Participants get an event tee in a ~funky~ shade of orange too!
Date: 29 August 2015
Categories: 5km, 10km and 3.5km Family Walk
Entry Fees: 5km/10km – $33*/38
Website: http://www.raceagainstracism.sg/, registration closes 9 August.
*Early bird discount ends 31 May. Further discounts also apply for past participants, PAssion Card members, PAssion POSB Debit Cardholders and group sign-ups.
11. Run and Raisin'
Punny name aside, Run and Raisin' is a run-carnival that aims to raise awareness and funds for TOUCH Young Arrows (TYA) while promoting family bonding and health. I haven't heard of TYA before this, but it's a subsidiary of TOUCH Community Services that focuses on nurturing children from low income and single parent backgrounds.
If children touch your heart, this run is for you! It promises to be a family-friendly event, so bring your kids along.
Date: 5 September 2015
Categories: 10km competitive run, 5km fun run, 2.5km family run
Entry Fees: 10km – $45*/$50, 5km – $35*/$40, Family Run – $45*/$50 (1 parent + 1 child)
Website: http://tyarunandraisin.com/, open for registration
*Early bird discount ends 31 May. Further discounts are available for group sign-ups.
12. Yellow Ribbon Prison Run
The Yellow Ribbon Prison Run is one of the most established charity runs. First started in 2009, the event attracted around 9000 people last year. The participation fee goes towards rehabilitating and reintegrating ex-offenders, as well as helping the families of these offenders.
Ultimately, whether you're participating in this run or not, do give ex-offenders a second chance in life!
Date: 13 September 2015
Categories: TBC
Website: TBC, but you can check their Facebook page for updates
13. Race Against Cancer
It's a pity that this is scheduled on the same day as the Yellow Ribbon Colour Run, but both are equally meaningful! The Race Against Cancer is organised by the Singapore Cancer Society and has 6 years of history raising awareness and funds for cancer patients.
Source
Even while you're running to support the cancer patients, you're helping yourself too – by getting involved and getting active, you're running for a lower risk of cancer and a healthier you.
Date: 13 September 2015
Categories: 5km fun run, 10km and 15km individual competitive run, 10km team challenge
Entry Fees: TBC
Website: http://www.raceagainstcancer.org.sg/
14. Urgent Run
The first Urgent Run was held last year, in conjunction with World Toilet Day. It's a short run, only a little longer than a run to the toilet, but it's in honour of all those who lack proper sanitation. Before the race, participants gather for a Big Squat, to highlight the injustice of the 1 billion people who have no choice but to defecate in the open.
Source
Last year's turnout was tiny in comparison to the other major events, but it's for a good cause AND the event tee says "I run because I give a shit".
Date: 7 November 2015
Categories: 5km
Entry Fees: TBC
Website: http://urgentrun.com/
15. Run for Hope
Run for Hope has been running for cancer research for the past 22 years! Inspired by Terry Fox, the run raises funds and awareness for the National Cancer Centre Singapore, in the hope that the scientists there can eventually find the cure for cancer.
Source
"I run for…" – the run encourages you to dedicate your run to a cause. What will you run for?
Date: November (TBC)
Website: http://www.runforhope.sg/
Go for it!
42km is crazy, but 5km or 10km sound doable right? It's all about taking it slow and enjoying each step of the way. Running doesn't have to be boring when there are so many different races for you to join.
Whether it's for fun or for a good cause, these runs can motivate you to improve and go the distance, or if you haven't started on a fitness plan, they'll encourage you to start running. It's never too late to begin – get ready for a healthier, happier you in 2015!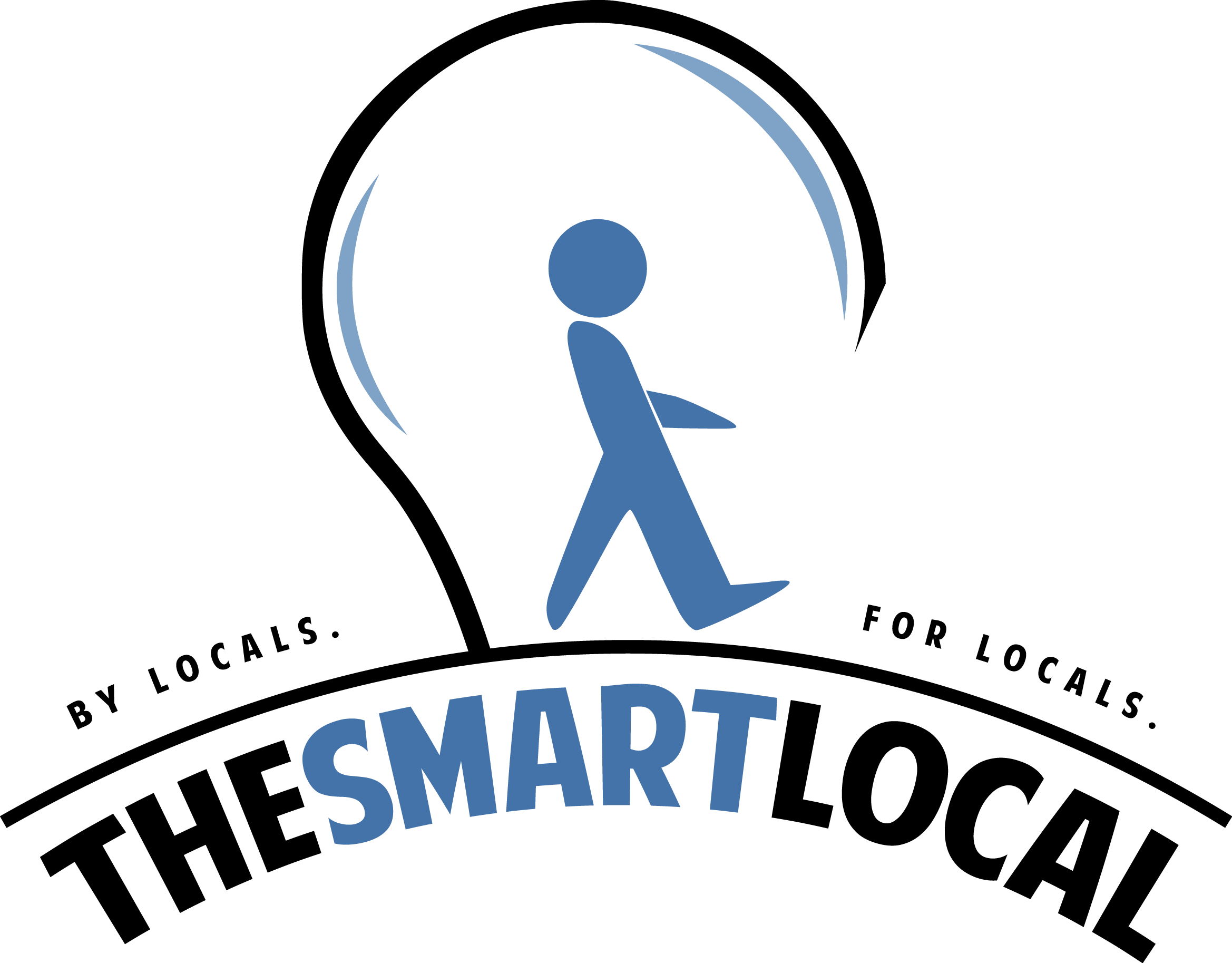 Drop us your email so you won't miss the latest news.