For All the Cheese-Lovers
This goes out to all the cheese lovers out there. Cheddar, cream, gruyere, mozarella, parmesan and even Blue Cheese, we all have our favorites.
Cheese is super versatile, sweet or savory, mains, appetizers and even desserts, the possibilities are endless. In this article we show you 20 AMAZING Cheese dishes you never knew PLUS how to recreate them in your kitchen!
Super simple recipes promised, you don't need to be a chef/baker to make them!
1. Mac and Cheese Pizzas
Source
Mac and Cheese itself is already very decadent, rich and comforting. Pile the creamy load on a crispy pizza base and bake it? You've got your ultimate Friday night dinner in your hands.
Ingredients
1 box of shells and cheese (cheese sauce is in the package)
3 slices American Cheese
¼ cup milk
1 premade pizza crust
¼ cup olive oil
½ cup shredded cheese
Now, now it's here. Recipe by The Gunny Sack.
2. Cheese Scones
Source
Scones are usually eaten sweet, but surprise surprise, you can have it savory too. And with it incredibly easy to make, you'll have piping hot flaky delights in a jiffy.
Ingredients
250g (2 cups) self-raising flour
Pinch salt
60g (¼ cup) butter
40g (½ cup) grated cheddar cheese
2 tablespoons finely chopped fresh chives
120ml (½ cup) milk
60ml (¼ cup) water
30ml (2 tablespoons) lemon juice
Extra cheddar cheese, grated, for topping
Omit chives for cheese scones.
Recipe from My Favorite Pastime here.
3. Cream Cheese Brownies
Source
Brownies are one of the easiest things to make in an oven given that most do not require complicated ingredients and procedures. Amp up your favorite brownies with a cream cheese filling and marble it to create a beautiful swirl-like effect your guests would be awed by.
Ingredients
Cheesecake topping:
8 ounces cream cheese

1/3 cup sugar

1/2 teaspoon vanilla extract

1 large egg
Brownie Layer:
2 ounces semisweet chocolate, coarsely chopped

3 tablespoons unsalted butter

2 tablespoons canola oil

1 cup all-purpose flour

1/2 cup unsweetened Dutch-process cocoa powder

1 teaspoon baking powder

1/2 teaspoon fine sea salt

Pinch cayenne pepper

3/4 cup packed dark brown sugar

1/4 cup granulated sugar

1/2 cup lowfat buttermilk

2 large egg whites

2 teaspoons vanilla extract
You can follow this recipe here from Food Network.
For a much simpler Cream Cheese brownie, use a brownie premix instead and follow instructions on the box. Follow the recipe as directed for the cheesecake topping.
4. Cheese Crisps
Now low-carbers can enjoy a salty snack anytime of the day. A plus point is that these parmesan cheese crisps are RIDICULOUSLY easy to make. Fast and good, just the way we like it.
Ingredients
Parmesan Block
Mixed herbs (optional)
Make them now.
5. Baked Cream Cheese Wontons
Source
Crisp on the outside and creamy on the inside, these healthy yet simple wantons are the perfect beer snack.
Ingredients
8 ounces medium shrimp, peeled, deveined and roughly chopped
4 ounces cream cheese, at room temperature
2 cloves garlic, minced
2 green onions, thinly sliced
1 tablespoon freshly grated ginger
1 teaspoon sesame oil
1 teaspoon Sriracha, optional
Kosher salt and freshly ground black pepper, to taste
16 2-inch won ton wrappers
1 large egg, beaten
Recipe from Damn Delicious here.
6. Cheese Stuffed Doritos
Source
Doritos are super addictive as we all know. With them CHEESE STUFFED, you can be sure to be snacking on these all night long. These cheesy Doritos bites are cheddar cheese bites coated in Doritos crumbs before going into the deep fryer.
Ingredients
2 pounds medium cheddar cheese

1 1/2 cups Doritos Nacho Cheese chips

1 1/2 cups Doritos Spicy Nacho Cheese chips

1 teaspoon black pepper

1 teaspoon paprika

2 teaspoons garlic powder

4 eggs

1 1/2 cups all-purpose flour

1 quart vegetable, peanut, or canola oil
Recipe from Pop Sugar here.
7. Macaroni and Cheese Bacon Pie
The pictures speak for for themselves.
To simplify the recipe by tons, just use boxed Mac & Cheese and refrigerated pie crust (can be found at NTUC/Cold Storage). Ta-dah.
Ingredients
for pastry: (or replace with refrigerated pie crust)
2 cups flour
1/4 tspn salt
6 oz. extra sharp cheddar cheese, coarsely grated
2/3 cup butter, cold and cut into cubes
1 Tbspn tabasco sauce
5 Tbspn ice water
for filling and topping:
mac'n'cheese (use boxed Mac & Cheese)
seven deep-fried mac'n'cheese balls (optional)
bacon
Recipe from Desserts for Breakfast here.
8. No-Bake Cheesecake Parfaits
Source
Sometimes when you're just too lazy to mess up the kitchen, can't stand the heat from the oven especially when it's summer all year round in Singapore, no-bake desserts are the perfect things to make. Easy, pretty, healthier, you HAVE to make this.
Ingredients
6 low-fat graham crackers
3 Tbsp. melted unsalted butter
¼ tsp. ground cinnamon
1 (8-oz) package light cream cheese
1 (1-oz) package sugar-free instant cheesecake pudding mix
1½ cups milk
1-2 cups fresh sliced strawberries
1 cup fresh blueberries
Recipe from Yummy Healthy Easy here.
9. Cream cheese Banana Bread
Source
If you're a fan of both cream cheese and banana bread, you'll definitely love this fragrant, soft, fluffy and creamy cake.
Ingredients
Bread
1 large egg

1/2 cup light brown sugar, packed

1/4 cup granulated sugar

1/4 cup canola oil

1/4 cup cup sour cream/ Greek Yogurt

2 teaspoons vanilla extract

1 cup mashed ripe bananas (about 2 large bananas)

1 cup all-purpose flour

1/2 teaspoon baking powder

1/2 teaspoon baking soda

pinch salt, optional and to taste
Cream Cheese Filling
1 large egg

4 ounces softened brick-style cream cheese (lite is okay)

1/4 cup granulated sugar

3 tablespoons all-purpose flour
Recipe from Averie Cooks here.
10. Cream Cheese Mints
Source
Whoa whoa, this one really knocks my socks off. I would never have thought of marrying mints and cheese together. These are amazingly easy to make and melt in your mouth. Now, just try it.
Ingredients
8 ounces softened cream cheese
3 tablespoons butter softened
7-8 cups powdered sugar
4-6 drops peppermint oil
Recipe from Southern Plate here.
11. Grilled Cheese Rolls
Source
Just the words 'grilled' and 'cheese' are enough to get some of you sitting up straight in your chairs. Then look at these grilled cheese ROLLS, similar to a grilled cheese sandwich but with the cheesiness up another level. Imagine biting a cigar full of hot, melted cheese. Perrfecto.
Ingredients
6 slices sandwich bread

6 slices American cheese

2 tablespoon butter

1 can tomato soup
Recipe by Gimme Some Oven here.
12. Egg Clouds
Dreamy looking, these eggs for breakfast will definitely give you a great head start to the day. While others are just eating meh sunny side ups, you're devouring these whipped egg whites with subtle hints of cheese for breakfast. Beat that.
Ingredients
8 eggs

1 tablespoon grated Parmesan cheese

1/2 teaspoon salt

Freshly ground black pepper
Recipe by Pop Sugar here.
13. Blueberry Croissant Puffs
Actually any berries will do, strawberries, raspberries, even sweet peaches, as long as you love it. That's how versatile this overnight breakfast dish is. Wake up to an awesome breakfast.
Ingredients
3 large croissants, cut up (about 5 to 5½ cups)
1 cup fresh or frozen blueberries
1 package (8 oz.) cream cheese, softened
⅔ cup sugar
2 eggs
1 teaspoon vanilla
1 cup milk
Recipe by The Girl Who Ate Everything here.
14. Cheese Fondue
Source
It is pretty hard to find cheese fondues in Singapore, so why not make it yourself?
Grab your bread loaves ahead and prepare to indulge in some cheesy goodness.
Ingredients
1 cup dry white wine

1⁄2 lb swiss cheese, shredded

1⁄2 lb gruyere cheese, shredded

2 tbsp all-purpose flour

1⁄4 tsp salt

1⁄4 tsp ground nutmeg
Recipe by Kitchme here.
15. Cheese Straws
Source
Yes, you heard it right. Cheese straws. With just a few basic ingredients, these savory, crispy snacks are a breeze to make.
Ingredients
100g plain or wholemeal flour
100g cold unsalted butter, cubed
100g parmesan cheese, grated (or whatever yellow cheese you have, I used a little cheddar too)
1/2 tsp chilli powder
1/2 tsp salt
1/2 tsp pepper
1 egg yolk
Recipe from Butter Baking here.
16. Chocolate Cream Cheese Mousse
Source
Bathe your tastebuds with what else but these velvety smooth chocolate cream cheese mousse. With just 4 ingredients to make, what are you waiting for??
Ingredients
1 1/2 cups (355 mls) heavy cream

9 ounces (255 grams) good quality chocolate, chopped

1 2/3 cups (390 mls) mascarpone cheese OR 1 and 1/2 bars of cream cheese (12 oz), softened

pinch of nutmeg
Recipe from Parsley, Sage & Sweet here.
17. Brazillian Cheese Puffs (aka Pão de Queijo)
Source
If you find these odd shaped, hollow puffs familiar, let me enlighten you. Yes, you saw them at Four Leaves bakery / Yamazaki Boulangerie Chaude. These cheesy, chewy pieces of heaven are actually really simple to make under 20 minutes. No need to get them from the bakeries anymore! Hooray.
Ingredients
1 egg, at room temperature

1/3 cup olive oil

2/3 cup milk

Scant 1 1/2 cups (170 grams) tapioca flour (tapioca starch)

1/2 cup packed (about 100 grams) grated cheese of your choice

1 heaping teaspoon salt
Recipe from Rasa Malaysia here.
18. Mini Ham and Cheese Quinoa Cups
More of a savory than sweet person? Yes we heard you. These absolutely cute gorgeous mini cups of quinoa frittatas are just what you need for a weekend breakfast.
They're basically mini frittatas containing eggs, egg whites, cooked quinoa, shredded zucchini, cheddar cheese, and diced ham.
Ingredients
2 cups cooked quinoa (about 3/4 cup uncooked)

2 eggs

2 egg whites

1 cup zucchini, shredded

1 cup shredded sharp cheddar cheese

1/2 cup diced ham

1/4 cup parsley, chopped

2 Tablespoons parmesan cheese

2 green onions, sliced

salt & pepper
Recipe from Iowa Girl Eats here.
19. Cheddar Cheese Biscuits
Source
Getting bored of Popeye's plain biscuits? Now you can have it, Cheezed.
Ingredients
2 cups all-purpose flour
1 tablespoon sugar
1 tablespoon baking powder
2 teaspoons garlic powder
1/2 teaspoon kosher salt
1/4 teaspoon cayenne pepper, optional
1 cup buttermilk
1/2 cup unsalted butter, melted
1 1/2 cups shredded sharp cheddar cheese
FOR THE TOPPING
3 tablespoons unsalted butter, melted
1 tablespoon chopped fresh parsley leaves
1/2 teaspoon garlic powder
Recipe from Damn Delicious here.
20. Loaded Baked Potato Soup
Ending this article on a heavy note, literally, this creamy, rich, cheesy, fragrant, jam-packed with the goodness of bacon is sure to satisfy a carb lovers cravings.
Ingredients
4 slices bacon, diced

5 tablespoons unsalted butter

1/4 cup all-purpose flour

3 1/2 cups milk, or more, as needed

3 russet potatoes, peeled and cubed

2 green onions, thinly sliced

1 cup shredded cheddar cheese

1/2 cup sour cream

Kosher salt and freshly ground black pepper, to taste
Recipe from Damn Delicious here.
Ooh, yes.
Any time is Cheese Time
What are you waiting for? Get cracking and impress fellow cheese lovers by whipping up one of these. Or more, whatever floats your boat.
You may or may not get a reward like this. No results guaranteed though.
That'll depend on your cheese skills. 😉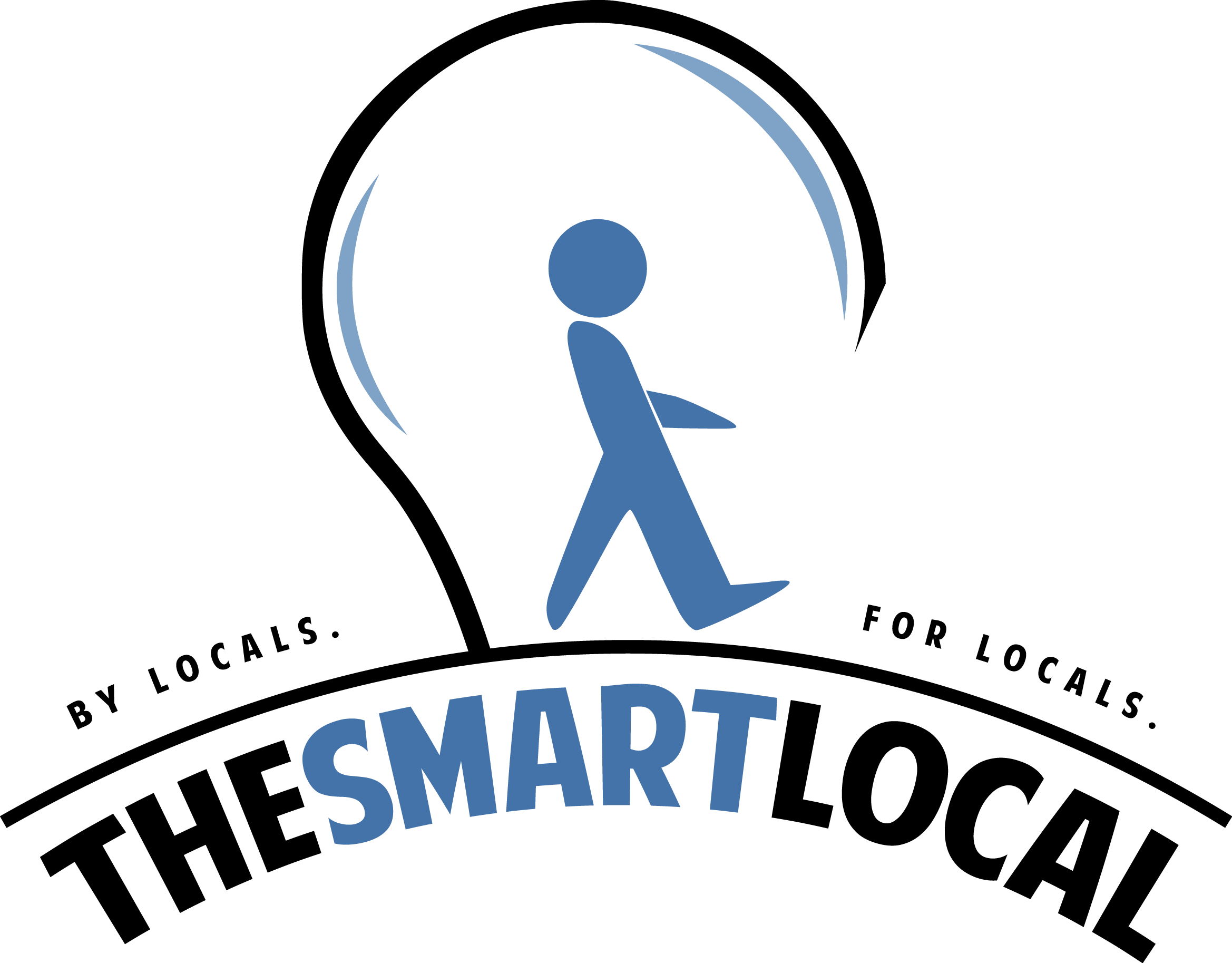 Drop us your email so you won't miss the latest news.