JB road trips less than 1 hour away
---
Our beloved neighbour across the causeway has much to offer, from 24/7 foot massages to affordable F&B options. But beyond the mouth-watering street food and the iconic Pasar Karat night market is a string of hidden places that are off the beaten track. 
Think Asia's largest spice farm, an indoor trampoline park, and a firefly boat ride at night. Best of all, these are all under an hour's drive from JB – making them ideal road trips for you and the fam. Buckle up and keep on scrolling to find out more.
---
1. Pengerang – Seaview cafe & temple hopping
---
Pengerang is a seaside town that lies on the south east of Johor just shy of Desaru. Although mostly an industrial town for oil and gas plants, it has its fair share of things for tourists to do.

Image adapted from: @conniesimplelife 
The first place you need to go to in Pengarang is Yard & Co, which needs no introduction. This cafe comes with a spectacular view of the South China Sea, and you can lounge at the alfresco area with a cuppa in hand. You can also chill indoors and refuel with a hearty plate of Laksa Pasta (RM26.90, ~S$8.07) or a slice of the Caramel Vanilla cake (RM14, ~S$4.21).

Image credit: @conniesimplelife 
Time from JB Central: 1 hour
Address: Lot 4785, 1, Jalan Siakap, Kampung Sungai Rengit, 81600 Pengerang, Johor, Malaysia
Opening hours: Mon-Fri 12pm-7pm | Sat-Sun 11am-7pm
Contact: +60 11-5583 3319 | Yard & Co's Facebook

Image credit: Temple Village Pengerang
Then, clock in some steps and stop by the Temple Village at Pengerang. This is known as one of the biggest and first temple villages in Malaysia, with 8 different temples to visit. Even if you aren't a religious person, there's a tonne of vibrant and colourful traditional decor to admire too. For a midday snack, visit the stalls outside that sell fruit and ice cream. 
Time from JB Central: 1 hour
Address: 81900 Bandar Penawar, Johor, Malaysia
Opening hours: Mon-Fri 8am-6pm | Sat-Sun 8am-6.30pm
---
2. Pontian – Giant pineapple plantation
---
Pontian is on the south west side of Johor and you won't miss it if you are driving the coastal route up towards Muar and Malacca. It's a small district that you can consider spending a few hours exploring on your next road trip to Peninsular Malaysia.

Image credit: Rosean LowHC
If you like piña coladas, you'll like Nictar Farm – a pineapple plantation that spans acres and acres. To learn more about this zesty fruit, join the guided tour and learn about the varieties and processes taken to grow them. And yes, you can also pick and taste the pineapples during the tour! 
Entry to the farm is FOC, and you can also check out the small bee farm here. Just make sure to come in covered shoes as you'll be walking around the grassy area during the tour.
Time from JB Central: 35 minutes
Address: PTD 10822, Batu 24, 81500 Pekan Nanas, Johor, Malaysia
Opening hours: 9am-5pm, Daily
Contact: +60 12-700 2235

Image credit: Jessica Sim
On a fishy note, there's also the Pontian Wholesale Fish Market you can drop by. The place follows a bidding system, and you'll notice that it's a pretty calm market – that's because bids are made by whispering to the seller. Once you've bid your preferred catch, you can request for the neighbouring restaurants to cook it on the spot. 
Time from JB Central: 1 hour
Address: 12 Pasar Lelong Ikan Pasar Awam, Pontian Kecil, 82000 Pontian, Johor, Malaysia
Opening hours: Tue-Sun 5am-1pm (Closed on Mondays)
---
3. Nusajaya – Indoor trampoline park & themed rooms
---
If you've been to LEGOLAND Malaysia, then you've touched Nusajaya. Let's just say there's lots more fun things you can get up to in this part of Johor. And it's less then 30 minutes from JB city.
If you've got energetic little ones running around, bring them to EnerG X Park at Sunway Big Box in Nusajaya. Here, there are fun high element courses for kiddos to conquer and giant trampolines to bounce around on. There's even a zip line 1.5 floors tall where you can "fly" down. 
Shutterbugs will be happy to know that there are various themed rooms peppered around the mall too, including a Rainbow Living Room and a 2D Living Room to snap photos at. 
Once you're done filling up your camera roll, mosey on over to BookXcess and bury your nose in a book or two. The lighted up book shelves are super IG-worthy too.

Image credit: Khristine Bonita
Of course, we can't forget about X Park Sunway Iskandar, every thrill seeker's dream. Gather your best mates for a game of paintball, or cruise the muddy terrain on an ATV. Then, live out your Fast and Furious dreams at the go-kart course or conquer your fear of heights at the high element courses. 
Time from JB Central: 25 minutes
Address: Persiaran Medini 5, Sunway City Iskandar Puteri, 79250 Nusajaya, Johor, Malaysia
Opening hours: 10am-10pm, Daily
Telephone: +60 7-533 1333
---
4. Muar – 100m long food street & Asia's largest spice farm
---
Muar is a town that feels like it has been preserved from prewar times. You'll find old shophouses and buildings but it's most popular with tourists for its food and coffee.

Image adapted from: @calvin_oky, @calvin_oky
Fellow foodies, you'll want to bookmark Muar Glutton Street for your upcoming trip. Also known as Food Street Jalan Haji Abu, this road is slightly further up north from JB but it's the place to try and indulge in local dishes. 

Image adapted from: @anson.822, @lewyee_ng  
Think oyster omelette, wonton mee, satay, and herbal tea. Slurp. 
Time from JB Central: 1.5 hour
Address: Jalan Haji Abu, Pekan Muar, 84000 Muar, Johor, Malaysia

Visitors can also dine at the farm's restaurant.
Image credit: Alif Akmal
For a slightly spicier activity, check out the Nasuha Herbs and Spice Farm here. Crowned as Asia's largest herbs and spices plantation, this place offers guided tours for visitors to discover the BTS of cultivating these culinary gems. Reservations are needed for this free tour, and we've heard that a plate of herb-infused chicken biryani will be given once it's over.
Time from JB Central: 1 hour
Address: Jalan Muar, 84500 Muar, Johor, Malaysia
Opening hours: Wed-Mon 10.30am-5pm (Closed on Tuesdays)
Telephone: +60 18-768 1000 | Nasuha Herbs and Spice Farm website
---
5. Kluang – Iconic coffee & artsy wall murals
---
Just east of Batu Pahat, Kluang is a small town known most notably for its farms. They grow everything from organic vegetables and coffee plants to rearing goats for milk.

Image adapted from: @yosinlay, @y_lin 
When in Kluang, you must get a cup of joe from the famous Kluang Coffee Powder Factory. Whether it's for brunch or tea time, coffee lovers will appreciate the rich aroma and taste of the coffee here. And if you can't get enough of that yummy caffeine, dabao the coffee beans or sachets to brew at home. 
Time from JB Central: 1 hour
Address: 76 Jalan Besar, Kampung Yap Tau Sah, 86000 Kluang, Johor, Malaysia
Opening hours: Mon-Wed & Fri 9am-4.50pm | Thu & Sat-Sun 9am-4.30pm
Telephone: +60 11-5553 1966 | Kluang Coffee Powder Factory website

Image adapted from: @peaceful__tien, @iraaawho  
Once you've gotten your mandatory caffeine fix, stroll along the streets of Kluang and you'll come across unique street art. You'll notice that some of these wall murals tell the history of Kluang, while others are contemporary graffiti art that make for the perfect background for your OOTD shot.
Time from JB Central: 1 hour
---
6. Batu Pahat – Romantic lovers bridge & rooftop dining
---
You've probably driven past the roundabout in Batu Pahat with the unmissable "Bulatan Simpang Rantai" sign – that marks the centre of this small city in Malaysia. For the uninitiated, this place is a quaint fishing town by the sea with sandy beaches to check out.

Image credit: SH Goh
No need to bring bae to the streets of Paris for a romantic vacay. Batu Pahat features a Lovers' Bridge at the coast, where you can take a lovey-dovey stroll down the boardwalk with your loved one. Food-wise, there's a nearby Thai restaurant which you can check out. 
Time from JB Central: 1 hour
Address: 95 TL Sg 43, Batu Pahat, Jalan Kampung Segenting, 83200, Johor, Malaysia

Image credit: @tikuss_gaiss 
While you're here, head to the Pantai Minyak Beku beach and catch the sunset. You can relax by the waters, or chill in the shade under the palm trees. There are street vendors around the beach too, should you get any hunger pangs.
Time from JB Central: 1 hour
Address: Jalan Minyak Beku, 83000 Batu Pahat, Johor, Malaysia

Image adapted from: Maria Ong, Kevin W Chan
For more substantial food options, visit the colonial-style buildings at Old Street. There are plenty of F&B choices here, including K Fry Urban Korean, Le Petit, and Roof Garden – a bar and restaurant up on the rooftop. Now you can dine under the stars as you gaze into your partner's eyes.
That's not all the rooftop houses have to offer. There are mini carousel rides and LED photo ops for the kids to ride and pose with too. 
Time from JB Central: 1 hour
Address: Jalan Parit Besar, 83000 Batu Pahat, Johor, Malaysia
Opening hours: 10am-11pm, Daily
Telephone: +60 13-666 5800
---
7. Kota Tinggi – Nighttime firefly boat ride
---
If being out and about in nature sounds right up your alley, then you'll appreciate what Kota Tinggi has to offer – including hiking trails that are doable for novice climbers.

Image credit: @modelmjy 
Kota Tinggi Firefly Park comes alive at night, where guests can hop on the boat ride (from S$6/pax) and catch sight of the fireflies. Past visitors have shared that capturing these glowing bugs on camera is tough, so put yours away and immerse yourself in the moment. You can also release sky lanterns at the park, and there's a mini zoo for children to visit.
Time from JB Central: 40 minutes
Address: Jalan Kota Tinggi, 81900 Kota Tinggi, Johor, Malaysia
Opening hours: 1pm-11pm, Daily
Telephone: +60 17-460 7775 

Image adapted from: Flickr
History buffs can pay the Kota Tinggi Museum a visit too. There's a wide array of relics and artefacts from the past, all of which are part of Johor's origin and culture. Who said you need textbooks to learn about history?
Time from JB Central: 40 minutes
Address: Kampung Makam, 81900 Kota Tinggi, Johor, Malaysia
Opening hours: Sat-Mon 9.30am-4.30pm (Closed on Fridays)
Telephone: +60 17-735 7315 

Image credit: @brice.li.12 
For something that'll get your legs moving and blood pumping, go for a hike up the Gunung Panti Barat Trail. Those unfamiliar with climbing need not worry, as the route is beginner-friendly and manageable. You'll take about 2 hours to reach the top, where you can feast your eyes on the lush greenery. 
Time from JB Central: 50 minutes
Address: Jalan Lombong, Batu 8, 81900 Kota Tinggi, Johor, Malaysia
---
8. Kukup – Fresh seafood at a floating fishing village
---
Here's something you won't get to see in SG – a traditional floating fishing village. That's basically what Kukup is all about – fresh seafood by the sea.

Image adapted from: @lps_sg, @lynn8lim  
Also known as the Kukup Fishing Village, this place is built entirely above the sea on wooden stilts. Consider stopping by for a meal or grab some dried food like shrimp and cuttlefish made by locals to add to your road trip snack pile. 

Image adapted from: @smilestellalin 
If you want a quiet weekend with the fam, you can choose from the many spacious villas to rest your noggin'. Plus, some accommodations come with karaoke machines. You can also purchase a couple of small fireworks to set off at your villa.
Time from JB Central: 50 minutes
Address: 74 Kukup Laut, 82300 Kukup, Johor, Malaysia
---
Bookmark these JB road trips
---
Instead of going to Paradigm Mall or KSL City Mall for the umpteenth time, switch up your usual itinerary and explore these new haunts instead. Bonus points for the proximity, so you won't have to take extra ALs to visit these places. 
Once you've decided on your destination, it's time to settle the transport. If you're planning to drive in with an electric car, let us introduce you to your new BFF – Go by City Energy, an electric vehicle charging service.   

One of the 12 charging stations at North Park Residences.
They've launched numerous charging stations at private condos and commercial buildings such as North Park Residences and Parc Botannia in Singapore. And in collaboration with JomCharge, there are also charging points in KL, Melaka, Sarawak, and Penang – so you can conveniently embark on your road trips across the causeway. 

Each station has both AC and DC charging connectors which are compatible with most electric vehicles.
Using this service is a walk in the park. To start, download the City Energy Go mobile app (App Store | Google Play) where you can find the list of charging locations. Once you're ready to charge your car, the app will automatically detect your current location, but you can also scan the QR code on the charging station to select the specific charger. 
Thereafter, press "Start Charging" and select the respective charging connector. Once you've inserted the charging connector into your car's charging port, tap "Submit" and you'll be good to go. 

You can view the charging status on the app, and the charging station will also show the car's current battery percentage. 
Those who stay at North Park Residences in Yishun, good news for you – there's a charging point which can fully charge an electric vehicle in just 30 minutes depending on the EV. While this isn't accessible to the public, other private housing residences can request for Go charging stations with their condo management too. 

The charging stations at Zenith Lifestyle Centre and BHP R&R Skudai. 
If you didn't manage to enter Malaysia fully juiced, worry not. There's an abundance of charging stations located in shopping malls, private and commercial buildings, and petrol kiosks. You can use the same app and account details as the City Energy Go app is usable in both countries – the first of its kind. 

Image adapted from: Go by City Energy
Charging rates depend on the location of the charging station. For example, BHP R&R Skudai is located at a Caltex petrol kiosk by the highway – so rates go at RM2/minute. 
Now that you've settled your ride, all that's left to do is explore the roads of Malaysia. Just remember to pack your passport and some road trip snacks. 
---
This post was brought to you by City Energy.
Photography by Poh Jin Ron.
Cover image adapted from: @4.10yo, @brice.li.12, @dehumiditate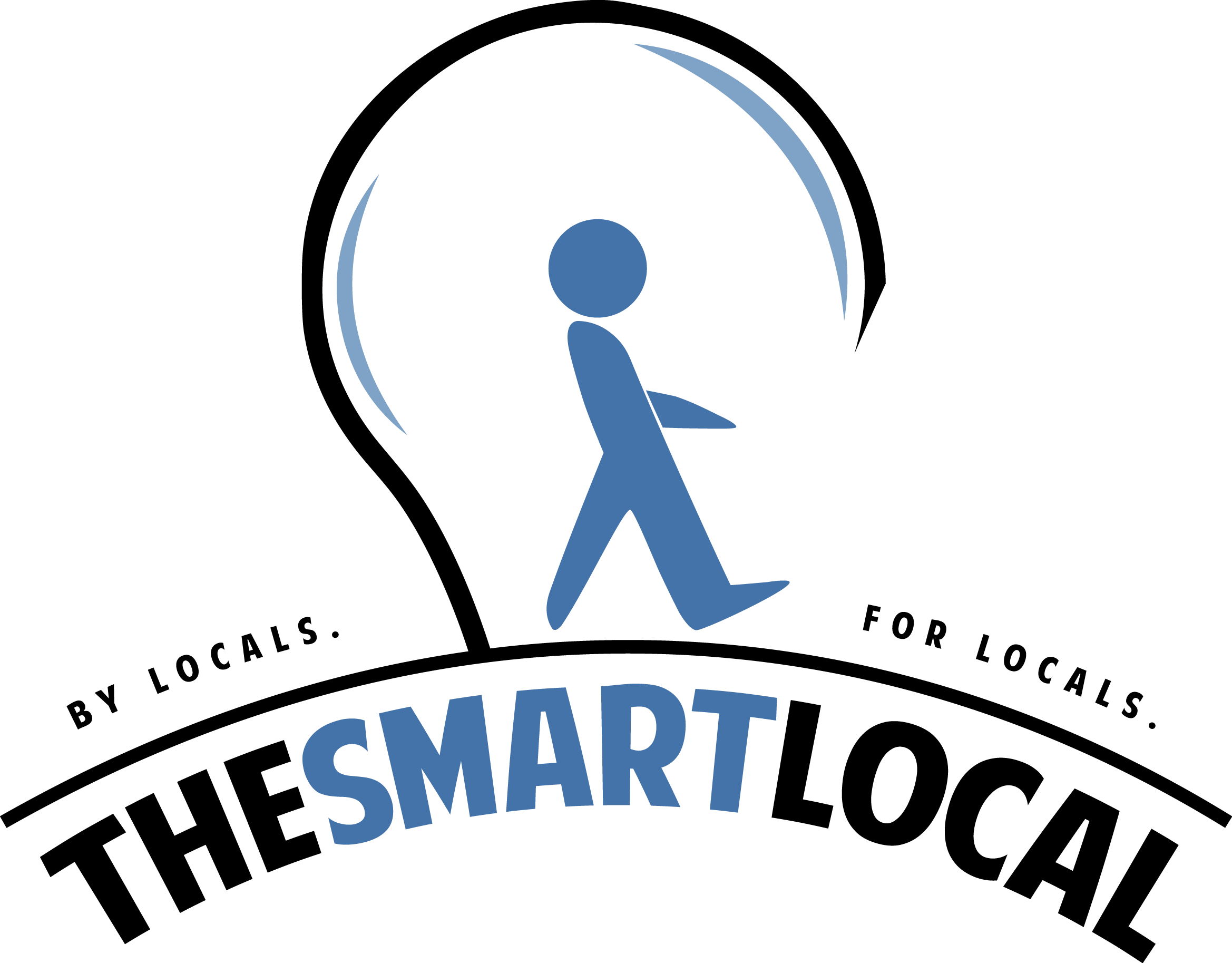 Drop us your email so you won't miss the latest news.