The most beautiful cafes in Kuala Lumpur
Those who do not have an Instagram account, raise your hands. No one? Yea, I thought so. Everyone loves Instagram. It's a great platform to share pictures and memories. It's also an easy way to make your friends all jelly over your cafe hopping adventures.
What cafe hopping adventures do we speak of? Well we are talking about the cafe hopping adventures you are about to embark on after reading this glorious list of Instagram-worthy cafes in Kuala Lumpur.
As you may know, the coffee scene in KL is booming. That's why, for both hipsters and coffee lovers alike, we've put together a special list of 15 cafes that we deem Instagram-worthy based on food, coffee and the overall ambiance.
All the pictures on this list will be straight from Instagram accounts. So let's get started!
1. Three Little Birds Coffee
Source: janleejj
Located in a secluded little area in Sentul surrounded by greenery, Three Little Birds Coffee combines nature and coffee in the best way possible. You can either opt to have your cuppa indoors – with a cake or a sandwich maybe – within the modern interior, or in the outdoor aviary. Either way, it will satisfy both your coffee cravings and your Instagram page.
Address: Three Little Birds Coffee, D7 Jalan Sentul, Sentul 51000 Kuala Lumpur.
Website: Three Little Birds Coffee
2. Coffee Amo
Source: christalfoo
In the hidden depths of Petaling Street lies a gem called Coffee Amo, a cosy indie cafe known for their 3D coffee art and cutesy chalkboard wall art. Coffee Amo only serves coffee and cakes, and they don't have music playing in the background either. It's more of a place to chill and relax, rather than a big hangout with a bunch of friends. If you ever need a place to wind down, this is the place for you.
Address: 1st Floor, 54 Jalan Sultan, 50000 Kuala Lumpur.
Contact: 03-2857 2677
Website: facebook.com/CoffeeAmo
3. Garage 51
Source: marianestewart
Garage 51, true to its name, is a cafe with a garage concept. With oil drums turned furniture, vintage cars parked outside the place, and an artsy exterior, this place is as Instagram-worthy as it gets.
Of course, they serve coffee with pretty latte art and they're also mindful of how their brunch dishes are presented. Expect the place to be crowded with students 'cause it's located near Sunway University.
Address: 51 Jalan PJS 11/9, Bandar Sunway, 46150 Kuala Lumpur.
Website: facebook.com/Garage51MY
4. The Library Coffee Bar
Source: leanaesa
The Library Coffee Bar features a bookcase that serves coffee and there's also coffee cocktails – hence the bar. The interior is spacious and oozes a calm ambiance resembling a library, which is a great place to kick back after work. Besides coffee, they also have an extended food menu which includes waffles, cakes, and pasta.
Address: The Library Coffee Bar @ Avenue K, KL: Lot G-8B, Ground Floor, Avenue K, 156 Jalan Ampang, 50450 Kuala Lumpur (Refer to website for other branches)
Contact: 03 2181 6077 (Avenue K)
Website: facebook.com/thelibrarycoffeebarMY
5. Feeka Coffee Roasters
Source: janleejj
Feeka is derived from the Swedish word "fika" that means "coffee break" (with some food), and you can do just that at Feeka.
Feeka takes pride in serving coffee with beans from local roasters, and they also serve other light meals here. Customers hail their coffee as top-notch and yogurt fans recommend their Yogurt Parfait. With its contemporary interior and freshly brewed coffee, you don't want to miss this one.
Address: 19 Jalan Mesui , 50200 Kuala Lumpur.
Contact: 03-2110 4599
Website: facebook.com/feeka.coffeeroasters
6. Brewmen
Source: serenackyle
Brewmen has this interesting coffee on their menu called Reverse Coffee, which is just coffee but prepared in a different way. They will serve you a cup of a coffee-infused ice ball and hot milk. You pour the hot milk into the former cup and ta-dah! Reverse Coffee.
Other interesting coffees to try are their Queen Bee, an espresso shot mixed with honey, and Espresso Bomb, which is an espresso in a shot glass within a glass of milk.
So how do you spot Brewmen? Well, they have two giant bicycles parked vertically at the entrance. No kidding. As you can tell, they also put effort into their furnishing.
Address: No.6, Jalan Solaris 4, Solaris Mont Kiara 50480 Kuala Lumpur.
Website: facebook.com/TheBrewmen
7. Acme Bar and Coffee
Source: benjaminsoo
Acme is more of a restaurant than a cafe, but it doesn't fall short in the coffee and dessert departments. One of their desserts made popular by social media is their Sizzling Brownies with Oreo Ice Cream, a must-try according to most people on Instagram.
Their main dishes have been commended for having a different flair from most western restaurants in KL. Unlike most of the places listed on this list, Acme is normally jam-packed with hungry customers. It's less of a place to chill out and more of a place to simply enjoy good food.
I highly suggest you make reservations beforehand, especially on weekends and peak hours!
Address: Unit G1, The Troika, 19, Persiaran KLCC, 50450 Kuala Lumpur.
Contact: 03-2162 2288
Website: AcmeBarCoffee.com
8. VCR
Source: shazemeen
VCR, which literally stands for videocassette recorder, is another vintage-style cafe. It's perfect for those who crave a good cup of coffee, maybe a cake or pastry, and some downtime. They're passionate about their coffee and aim to serve some of the best in KL.
If you like rustic, eclectic places to relax, you'll love VCR. Their King Cake, which is peanut butter cake with banana, is recommended if you'd like something to go with your coffee.
Address: 2, Jalan Galloway, 50150 Kuala Lumpur.
Contact: 03-2110 2330
Website: facebook.com/VCR.my
9. Pickle and Fig
Source: stefzz
There's neither pickle nor fig at Pickle and Fig. Instead, they're known for their sandwiches, panini and smoothies. This cafe aims to serve healthier food and drink choices, and was even shortlisted for Best Healthy Eats for the Time Out KL Food Awards 2013.
Their smoothies are creatively blended with a mix of interesting fruits you wouldn't think would go together. One to try is their Goji-rawrr! Smoothie. See, even the name is interesting.
Their interior is spacious and minimalist. Also, they have board games and cards available if you'd like to have a go at that.
Address: 26, Jalan Tun Mohd Fuad 2, Taman Tun Dr. Ismail 60000 Kuala Lumpur.
Contact: 03-2858 9960
Website: facebook.com/PickleAndFig
10. Namoo on the Park, Korean Dessert Cafe and Bistro
Source: banleng
Namoo is a cafe that serves Korean food with a modern twist. The word Namoo means "tree" in Korean, and that's why the place is adorned with wooden furniture. Even the logo is a cute tree in an apron! It's a quirky and cute hangout place with decor that depicts a homey vibe.
Since Namoo is both a cafe and a bistro, they also serve a few main dishes. One worth mentioning is their Namoo Rice Beef Burger, which is a beef burger with rice patties. If you're there for their desserts, then you should try out their Sweet Potato Cake.
Address: Publika, Level G3, Lot 4A, Solaris dutamas No.1, Jalan Dutamas 1, 50480 Kuala Lumpur
Contact: 03-6411 6698
Website: facebook.com/NamooCafe
11. Tous Les Jours
Source: xelaine
Tous Les Jours, pronounced Toh-Leh-Joo, is a French inspired Korean bakery serving a wide selection of breads, pastries, cakes and beverages. It is probably the most talked-about place in KL right now, I just had to include this on the list even though it's technically a bakery.
Tous Les Jours's newly opened branch in WOLO is beautifully decorated, and their food also garnered positive reviews. They also have an additional a la carte menu besides their trademark bread and pastries. Also, just a heads up – this place is normally crowded.
Address: 126, 126A-C, Jalan Bukit Bintang, Kuala Lumpur – refer to their website for other branches
Contact: 03-4065 0088
Website: TLJ.com.my
12. LOKL Coffee Co.
Source: carolz29
LOKL, pronounced "local", is probably famous because it's owned by Cheryl Samad, but don't let that fool you into thinking that's the only reason for its fame. Other than their chic vintage decor – which includes a wall full of pictures representing the local scene in Malaysia – LOKL also serves food with a fusion of local and Western styles that's different from other cafes.
Even though the place is meant for those in need of downtime, it certainly won't do during peak hours. But if you're there at the right time, you might find yourself having quiet, solitary hours relaxing at the cafe. The menu is rotated every week, just to keep things fresh.
Address: 30 Jalan Tun H.S. Lee, 50000 Kuala Lumpur.
Contact: 03 2072 1188
Website: LOKLcoffee.com
13. The Grumpy Cyclist
Source: bee__boowy
"Grumpy? Have a kopi." That's literally the sign you see at The Grumpy Cyclist, including many other bicycles laying around or hanging around the place. Some of them are hung on walls and bicycle wheels are used as ceiling lights. Cool, huh? They even provide a shower for cyclists to freshen up before indulging in their food.
Speaking of food, I hear their Crespella is pretty good. It's a chocolate chip pancake with honey and berries with whipped cream on the side. They also have a variety of coffee to choose from, and some main dishes like lasagna and aglio olio.
Address: 36, Jalan Datuk Sulaiman, Taman Tun Dr Ismail 60000 Kuala Lumpur.
Contact: 03 7731 1400
Website: TheGrumpyCyclist.com
14. PULP by Papa Palheta
Source: mayshuen
PULP is founded by a famous Singaporean coffee boutique, Papa Palheta, so you know you're in safe hands when it comes to the coffee served here. Their interior has a clean layout going on, but with a printing factory concept that'll definitely decorate your Instagram profile well.
Food-wise, they currently only serve desserts and they don't have a large variety of coffee to choose from either. However, coffee lovers tend to have a soft spot for PULP. It's a good place to chill for long hours with friends or family.
Address: 29-01, Jalan Riong, Bangsar, 59100 Kuala Lumpur.
Contact: 03-2201-3650
Website: Currently only on Instagram.

15. Coffee Stain by Joseph
Source: waikitt____
Coffee Stain isn't just famous for how their coffee tastes, but also how it looks. Upon ordering your coffee, you can request the barista to make whatever coffee art your heart desires. They also have 3D art, but it's only for hot chocolate. Western breakfast food is also served here, along with other desserts.
Coffee Stain also has adorable decor, though it's moderate compared to the other cafes on this list, but I think the coffee art makes up for it.
Address: D4-G3-01, Solaris Dutamas, 50480 Kuala Lumpur.
Contact: 03 6211 2022
Website: facebook.com/CoffeeStainbyJoseph
Instagram your way through KL's cafes
If these photos get your inner caffeine addict going, grab those phones and get ready for a serious bout of cafe-hopping and Instagramming!
Have we missed any cafes that you think should be included in the list? Let us know in the comments!
I can read minds. You will also like: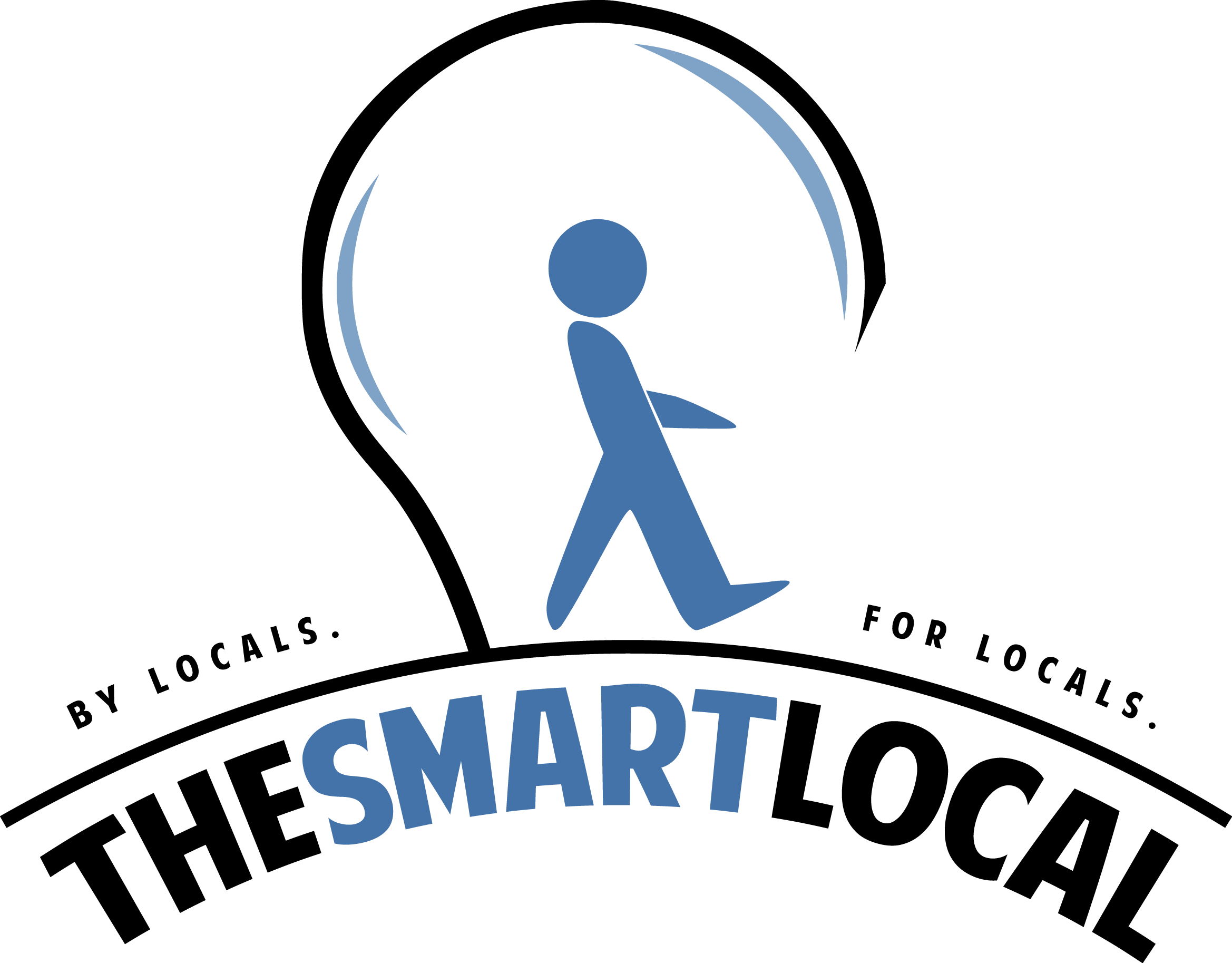 Drop us your email so you won't miss the latest news.