First-time parent mistakes
---
There's nothing that brings us equal amounts of joy and anxiety quite like the gift of being first-time parents. Prenatal classes will have you thinking you've got this whole caretaking shebang down pat, but actually taking care of a baby is a whole new ball game that'll leave even the best of us frazzled.
With 101 decisions to make on how to care for your little, inevitably, even parents make the wrong calls sometimes. Here are 10 of the most common mistakes first-time parents make when caring for their infant and how to correct them.
---
1. Using perfumed soaps when showering your baby
---
Newborn and infant skin is delicate and can't handle the immense concoction of chemicals and artificial fragrances that are lurking in most bubble baths and soaps in the market. 
These artificial fragrances strip your baby's skin of its natural oils, leaving your baby's skin dry and irritated. What's worse, this could even lead to the start of eczema troubles or bouts of angry red rashes.
The allure of bubble baths are definitely hard to resist but if you have to get one, opt for an all-natural bubble bath solution with no harsh chemicals, perfumes and colourants for when your baby is older!
Pro care tip: Swap scented soaps for fragrance-free ones to reduce irritation and skin dryness. Also keep bathtime to 5-10 minutes to avoid bathing your baby for too long as it can take away moisture from your baby's skin.
---
2. Neglecting baby moisturiser
---
Babies' skin tend to be so plump and soft that the thought of slathering them in moisturiser might even seem redundant. But don't be fooled by their smooth texture. Contrary to popular belief, babies' skin is way thinner than adult skin, so proper protection from a young age is definitely key.
Pro care tip: A little bit goes a long way – just like your soaps, go for a non-fragranced, mild moisturiser that is specially formulated for babies such as the QV Baby, which is non-greasy and easy for skin absorption.
---
3. Not shifting your baby's sleeping position
---
Anywhere you look, you'll find sources spouting the benefits of letting your baby sleep on his or her back in a clutter-free crib – the safest way to ensure cot accidents such as Sudden Infant Death Syndrome (SIDS) don't happen in the middle of the day or night. 
And while that's a golden rule to abide by, not shifting the position of their head every now is then can also lead to your baby developing a flat head!
Pro care tip: Tilt your baby's head gently when he/she is sleeping, alternating the head positions to prevent a flat spot. Alternatively, you can invest in a donut infant pillow for use during supervised naps so you won't have to manually adjust your baby.
---
4. Using olive oil to cure cradle cap
---

Gentle bath oils such as the one from QV Baby one can help moisturise and cleanse your baby's skin.
If you see some crusty gunk on your baby's scalp, that's probably a cradle cap. It forms because mum's hormones still run through your tot's body, causing them to produce more oils that trap dead skin cells, forming the flaky crusts you see.
Some parents swear upon olive oil to remove their child's cradle cap. But the truth is that olive oil can encourage yeast to grow and its high level of oleic acid clogs pores, damaging the skin barrier and aggravating the pesky flakes. Picking at the annoying scales won't help either so leaving them be is still the best thing as they will completely flake off in time.
When in doubt, a visit to the paediatrician will always help. Also, do avoid hydrocortisone cream unless prescribed by the doctor as it may not necessarily work for your baby's skin.
Pro care tip: Gently comb the flakes off of your baby's scalp with a soft-bristle baby hair brush. You can also add a couple of drops of bath oil to your baby's bath to aid the softening of the flakes.
---
5. Not applying sunblock
---
Your baby might have the hood of the pram to shield off the sun's UV rays, but surprise surprise – that's not enough cause these pesky rays have the ability to reflect off pavements and even grassy patches and catch your poor baby off guard.
Just as you'd liberally apply sunscreen before leaving the house, do the same for your bub before a day out in the sun. You might want to do a patch test beforehand to check for any allergic reactions.
Pro care tip: Pick an all-natural, baby-safe sunblock with at least SPF 15 to sufficiently block off harmful UV rays.
---
6. Peeling the end of baby's nails off by hand
---
Almost every parent's heart skips a beat when it comes to clipping their baby's nails. To avoid the intimidating nail clippers, you may resort to peeling off the extra length of their nails with your bare fingers. Paediatricians, however, discourage it due to the chance of peeling more than the intended length.
Pro care tip: Never attempt to cut or file baby's nails with tools meant for adults – this increases the likelihood of you cutting into the flesh. Use a baby nail clipper with grips for an easier cutting sesh or simply invest in an electric baby nail trimmer – you won't have any accidents with this one. 
---
7. Dressing babies in too many layers
---
Dressing babies up in cute PJs may make for adorable photos, but it can also pose harm to your child's health and safety. Pajamas decorated with ribbons, ties, strings or even loose-fitting PJs have a high risk of suffocation and SIDS while your baby is sound asleep. 
Layering clothes in a hot and humid country like Singapore is also not a good idea too as it may overheat your baby. Think again before you purchase that thick kid's hoodie on sale, it may just cause more problems than you realise.
Pro care tip: Stock up on breathable onesies and swaddles and check on your baby's temperature regularly by feeling their back or tummy – especially if you've got them in one of those body-to-body baby carriers.
---
8. Not changing nappies every 2 – 3 hours
---
Some babies can wait for a nappy change but others with more sensitive skin can easily get a diaper rash from the constant chafing from a damp or soiled diaper. The bacteria buildup from the diaper can also lead to skin irritation or even burning. 
A recommended timeframe to change diapers should be around 2 – 3 hours – even if your tiny one has yet to soil their diapers to prevent any dampness, makes a sweet nesting ground for bacteria. 
Pro care tip: Change diapers immediately once they're soiled, and avoid securing them too tightly to allow breathability. Keep nappy balm with ingredients like shea butter on standby as well in the event of a rash.
---
9. Not sterilising new milk bottles before use
---

Image credit: @healthcorner.gr
It's natural to assume that a newly bought product is definitely clean if the packaging is still unopened. However, it still comes as a shock for many to know that there's bacteria hiding within new products.
The accumulated bacteria in a baby bottle might get your baby sick if you skip on sterilising before using it. To save yourself the worry and paediatrician bills, sterilise new bottles right after unboxing them.
Pro care tip: Throw all new bottles in a steam/UV steriliser or do it the old-fashioned way with a good douse of boiling water.
---
10. Feeding them too much water
---
Maternal instincts may make you wonder if your tot needs water to supplement their daily intake, but letting your infant drink water before the age of 6 months old can leave them susceptible to water intoxication. Just know that your baby is getting all the water he/she needs with formula or breast milk before the age of 6 months and there's no need for a sippy cup then.
A good indicator to check if your breastfed or formula-fed baby is well-hydrated? At least 6-8 wet diapers daily with light-coloured urine.
Pro care tip: Gradually introduce a sippy cup with some water to your baby when he/she is above the age of 6 months and let your baby decide when he/she wants to drink. Just keep the cup within their reach, simple as that.
---
Common mistakes made by first-time parents
---
With the endless amount of parental advice online and from overly eager relatives, making the right choice for your baby might be tough, but this list will help you identify and correct some common mistakes parents make during the newborn and infant stage.
---
Protecting your baby's skin with QV Baby
---
If you're guilty of all the bath- and skin-related mistakes, you can rectify them by stocking up on a baby range of skincare products. 
A brand that parents can consider is QV's range of baby products. Widely known for their products with mild yet cleansing properties, their baby range includes both cleansers and moisturisers for sensitive skin babies. QV Baby range provides everything needed to make sure that baby's skin is in the pink of health. What's more, all their products are also 100% fragrance-free, giving moms a greater peace of mind.
Before bath time starts, a quick capful of QV Baby Bath Oil into the tub can both cleanse and hydrate your baby's skin. If you prefer a quick shower for your child, give the pH-balanced QV Baby Gentle Wash a whirl. Fret not – both cleansers are sulphate-free so it is non-drying on your baby's skin.
For everyday moisturising, QV Skin Lotion moisturises the skin without it feeling goopy and thick. You can also opt for the QV Moisturising Cream to help lock in moisture for sensitive or dry skin when caring for few month-old babies.
Babycare can take a huge toll on your wallet but you can save by snagging 2 QV Baby Gentle Wash at 30% off at the FairPrice online store and selected FairPrice outlets from 27th February – 11th March 2020. To top that off, enjoy 30% off 2 QV Baby Moisturising Creams from 26th March – 7th April 2020 too. 
Also check out:
---
This post was brought to you by QV Baby.
Photography by Kenneth Chan.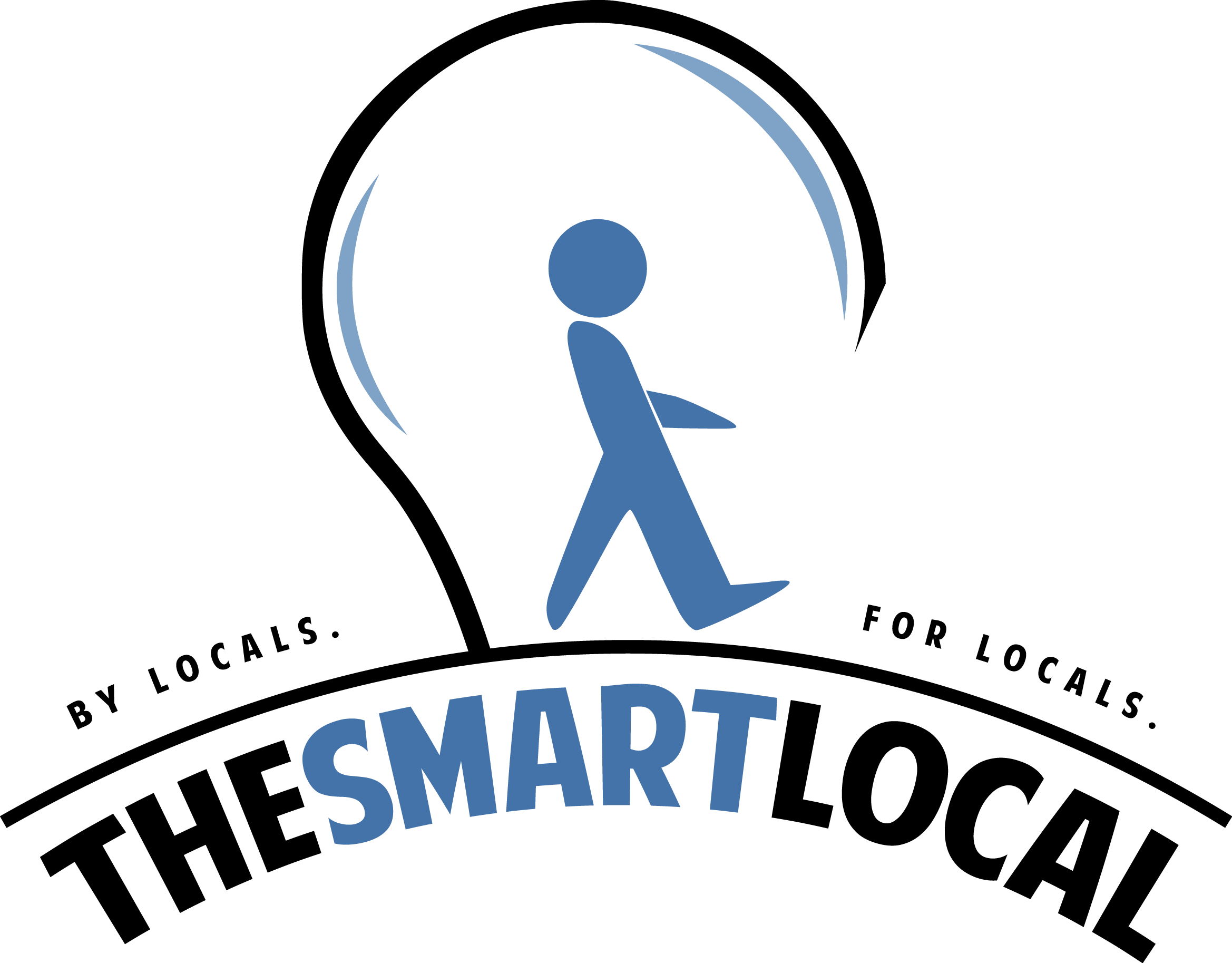 Drop us your email so you won't miss the latest news.