Classes for babies and toddlers
---
You've carried a baby around in you for 40 weeks, and now, you have a tiny human in your arms that you aren't quite sure what to do with. If you're looking for activities to do with your baby or just want to stave away the separation anxiety with some mummy and baby bonding time, these baby enrichment classes might do the trick.
From swimming classes, to yoga and even sign language classes, this list has something for every type of mom and baby, all for $30 and under.
---
1. Dancing Kids – mummy and me ballet classes for $10
---
Image credit: Dancing Kids
Babies aged 18 months to 3 years old can start developing their ballet skills in a 30-minute Mummy and Me ballet class at Dancing Kids, priced at just $10/class. Kids tend to be super flexible, so it's best to maximise that potential at an early age. It'll also help them improve their coordination and pick up basic dance moves to give them a headstart.
This class will have you dancing along to music with your little baby, even if both of you have no prior experience in ballet. Classes are held in condominium function rooms, but don't worry because most classes don't require you to be a resident there to participate.
Address: Condominium function rooms
Telephone: 9028 9485
Website
---
2. Sport4kidz – multi-sport class from $30/child
---
Image credit: @atomacademy
Sport4kidz offers 1-hour multi-sport classes for kids aged 2-3 years old from $30/class, where each class focuses on a single sport such as cricket, rugby or soccer.
Image credit: @sport4kidssingapore
The classes will focus on building a foundation of sports through movements such as catching, throwing and kicking, among others. Before you know it, your child will be a mini star athlete. Be sure to utilise their free trial if you're a first timer!
Address: 18 Howard Road, #09-07 Novelty BizCentre, Singapore 369585
Opening hours: Mon-Sat: 9AM-6PM
Telephone: 6935 9496
Website
---
3. The Artground – workshops for $20/class
---
Image credit: The Art Ground
The Artground offers 30-minute gardening workshop ($20/class) for kids aged 2-12 years old. Your child will make their own seedballs in fun shapes and sizes, which are basically clay, compost, coco peat and seeds rolled up in a ball which you can bring home and watch grow into a seedling.
If getting their hands dirty is not to your child's liking, The Artground's also offers other workshops that range from music appreciation programmes to theatre for kids here, all for an affordable price of $20 per session.
Address: 90 Goodman Road, #01-40 Block J, Singapore 439053
Opening hours: Wed-Thur: 9.30AM-5PM | Fri-Sun: 9.30AM-6PM
Telephone: 6925 0621
Website
4. Happy Fish Swim School – baby swimming class from $28.53/class
Image credit: @evangelie_seet
At Happy Fish Swim School's 30-minute Infant Aquatics class, 4-month to 2-year-old babies can be taught how to move around in water, float, and exit the water from $28.53/class for a 12 lesson package.
Rest assured your baby will be in the safe hands of qualified instructors. Plus, the indoor swimming pools are heated and have less chlorine to make sure that your little tot will be comfortable. Parents are encouraged to participate as well.
Happy Fish Swim School – Bukit Timah Outlet
Address: 8 Duke's Road, Singapore 268888
Opening hours: Mon-Sun: 7AM-9PM
Telephone: 6589 8650
Check out their other outlets here.
5. Musical Monkeys – musical instrument class from $26/lesson
Image credit: @beautyfoo
Musical Monkeys offers 45-minute music classes for babies 0 months to 3 years old at $26/class ($130 for 5 classes). Each class focuses on 1 instrument and involves parents singing and playing the instrument together with their babies.
Kalimba and shekere from Africa
Image credit: @musicalmonkeyssg
These include well-known instruments such as the violin and guitar, but also less common ones like a Chilean rainmaker and Indian bansuri so your baby will be exposed to a wide variety of sounds. Sensory play doesn't stop there, because there'll be chiffon scarves, toys and bubbles to entertain your bubs with.
Address: Condominium function room
Telephone: 9008 0417
Website
6. Baby Signs – sign language class for hearing babies from $30/class
Image credit: Baby Signs Singapore
Before babies learn to talk, they communicate with us through non-verbal methods like crying. At Baby Signs, hearing babies will learn to communicate with you through sign language, before they can even speak. Classes are priced at $30/class ($120 for 4 classes) and are suitable for babies aged 6 to 18 months old.
Image credit: @babysignssingapore
Classes are taught in a playgroup format by independent instructors, through songs, interactive games and storytelling. You can contact them via Facebook message here.
Address: Depends on the class
Website
7. Act 3 International – drama classes from $28/class
Image credit: @act3international
Your baby won't have to be a drama queen to attend Act 3 International's 1-hour drama classes that are suitable for kiddos aged 18 months to 3 years and priced at $28/class ($280 for 10 weekly classes). It's never too early to start exposing your babies to acting through storytelling and socialisation in this parent-child class.
Before you know it, your little babies can progress into the classes for older kids and act in plays.
Address: 126 Cairnhill Road Singapore 229707
Telephone: 6735 9986
Website
8. Vivo Kinetics – multi-sport class for all-round physical conditioning from $30/class
Tots practising balancing
Image credit: @vivokidssingapore
Vivo Kinetics offers 1-hour multi-sport classes for babies aged 20 months to 3 years old from $30/class ($360 for 12 lessons). This play-based sports programme will focus on building your little tot's muscles and motor skills through training their core stability, stamina and speed.
Image credit: @themingmohans
They'll be playing games such as basketball, tennis and floorball – who knows, this might help them pick out a sport they enjoy playing, which could potentially become their future school CCA. There's a free trial which you can check out here.
Address: Depends on class
Telephone: 9060 6227
Website
---
9. Mucky Pups – creative art class from $25/class
---
Image credit: Muckypups Toddler and Babies
Help your baby channel their inner Van Gogh at Mucky Pups' 45-minute class, priced at $20/class for babies aged 6 months to 3 years old. It's packed with art activities like colouring and pasting, and sensory play through singing, dancing, games and stories. Babies have to be accompanied and classes are usually held at condominium function rooms.
Image credit: Muckypups toddler and babies
Address: Condominium function room
Telephone: 9002 3568
Website
---
10. Mini Glow Yoga club – yoga for babies from $29.50/class
---
Image credit: @sabjoseph
Who would've thought that little babies could become yogis at a tender age of 4 weeks? At Mini Glow Yoga Club, moms can have a yoga sesh with their babies from $29.50/class with their 10 class package in the 1-hour Mums and Bubs yoga class.
Image credit: @sabjoseph
You won't have to scramble to find a caretaker for your baby while you stretch it out, because babies aged 4 weeks to 12 months or any crawling age can tag along. Babies will enjoy bonding time with their moms and practice basic yoga poses and gentle stretching.
This class is designed to target the common aches and pains mamas get, through yoga poses that strengthen the back, pelvic floor, abdomen and legs. P.S.: Dads are welcome too!
Address: 181 Orchard Road, #06-12/13, Singapore 238896
Opening hours: Mon-Thu: 7AM-10.30PM | Fri: 7AM-9.30PM | Sat-Sun: 7AM-7PM
Telephone: 6238 0101
Website
---
11. Jiggle Wigs – music and movement class from $12/class
---
Image credit: @familystaysg
Jiggle Wig's 45-minute music and movement class will get you and your baby to groove to music at an affordable price of $12/class ($60 for 5 sessions) suitable for babies aged 7 months to 24 months.
Image credit: @familystaysg
Expect dancing, hoop bubbles and of course, plenty of music and movement to help develop your baby's physical and cognitive abilities. A parent needs to accompany their baby, which presents a perfect opportunity for you to make fellow mummy friends.
Address: Depends on class
Telephone: 9001 7843
Website 
---
Dance, sports, and art classes for babies and toddlers in Singapore
---
It's never too early for your little bub to engage in classes that will socialise and encourage cognitive and physical development. Who knows, your child might just be the next baby Einstein or star athlete, so arm yourself with this list and unleash your baby's hidden potential.
Read on for more kid-friendly things and tips in Singapore:
---
Cover image adapted from: @sabjoseph, @sabjoseph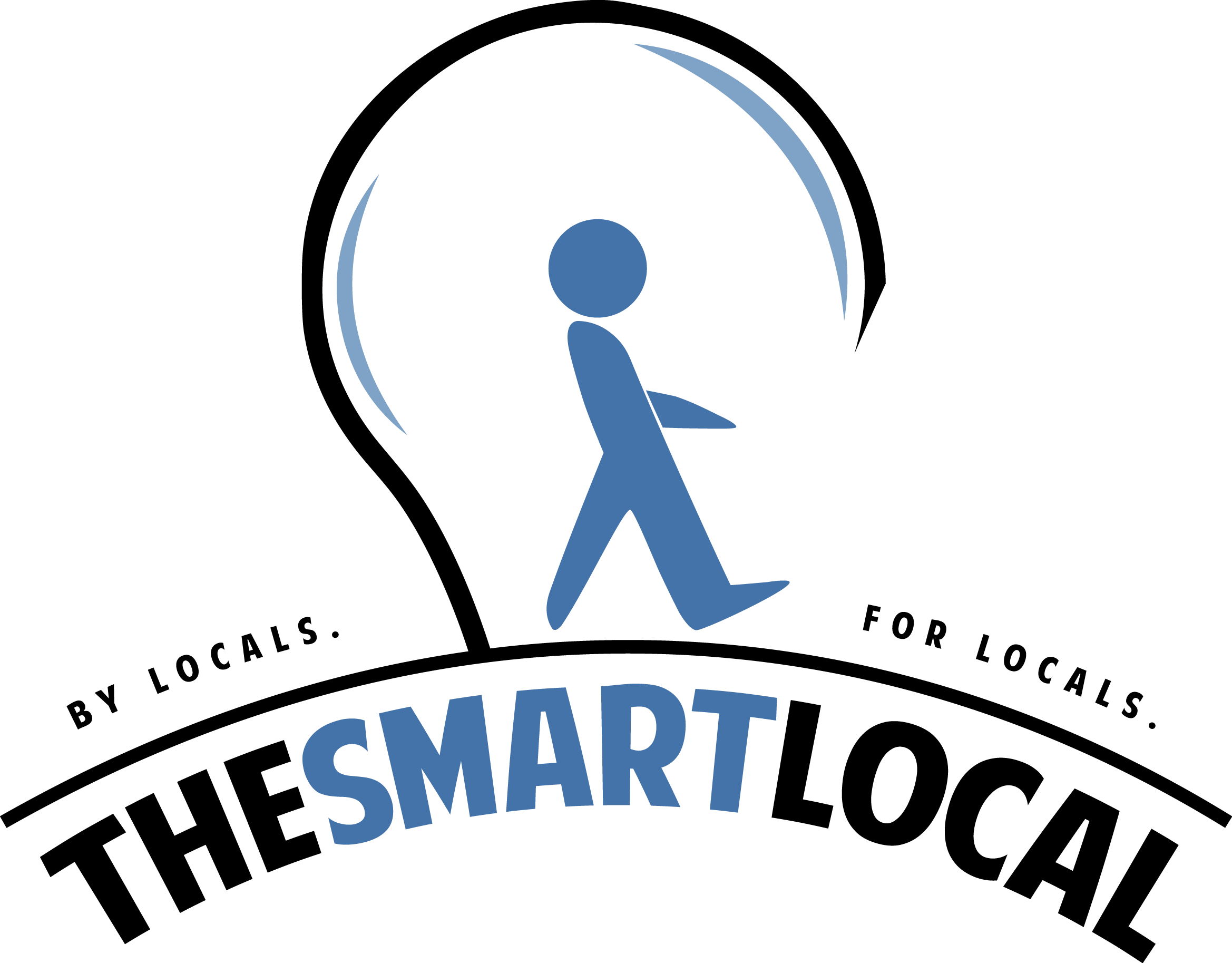 Drop us your email so you won't miss the latest news.