Looking for love on dating apps
---
As a single millennial still looking for love, I've used my share of dating apps. But it's not always a relationship I'm after, although meeting someone online and having it lead to something serious would be nice.
Most of the time, I swipe right on dating apps when I have nothing better to do and just want to talk to a stranger for a while. It's on one of these occasions that I met an unexpected match.
---
Making a match with a foreigner
---
Let's face it. When it comes to swiping right on dating apps, looks do matter. I'm not afraid to admit that I am quite shallow and will pick potential partners based on their profile pictures before considering their personalities.
I know most matches have the same mentality too, because after pleasantries are exchanged on the app, the next question is often "are you DTF?" and never "are you up for dinner at DTF (Din Tai Fung)?"
But this one match was different. Unlike many of the other men I had matched with, this one seemed more genuine in making a connection.

The man who claimed to be Han
Image credit: Raewyn Koh
Yes, he was handsome by society's standards and he also had great flexes on his profile – he drove a Porsche, was well-travelled, and seemed to work out frequently. He went by Han and introduced himself as a Singaporean who grew up in Hong Kong and was now working in Shenzhen, China.
And even after introductions and polite "how are you?"s, Han never once asked if I was DTF. Granted, he was in another country and wouldn't be able to anyway, but in the messages he sent, he was polite and gentlemanly.
The only seemingly odd request he had was that we converse in Chinese instead, as he wasn't confident with his English skills. It was something I could accede to, although I told him it might be a struggle with my subpar Chinese skills that earned me a C6 pass during my O Levels.
"But, yeah, sure, I'd give it a try," I told him, as we exchanged numbers and moved our conversations to WhatsApp.
---
The honeymoon stage of getting to know each other
---
With my extremely limited Chinese vocabulary and the help of Google Translate, Han and I started off updating each other about our daily lives. He would send videos of himself driving, and getting ready for bed, while I sent him pictures of what I ate that day.
I thought this situationship was going along at a good pace. But Han wanted things to move quicker, and made it known that what he wanted out of this was a relationship. He sent a screen recording of his phone showing he had deleted the dating app off his phone, and requested I do the same.
His efforts in proving his sincerity seemed genuine, even though at this point we had only known each other for a week. This should have been my first red flag, but all I saw was his charm. Here was a guy who finally wasn't afraid of commitment.
He opened up about his personal life, which helped build familiarity and closeness with him. He shared how filial piety was important to him, and that he considered himself quite a mummy and daddy's boy. Then one day, we had this conversation:

Image credit: Raewyn Koh
For some reason, being told I'd be meeting his parents made my heart beat rapidly. Before this, I had never really had a relationship that was serious enough to meet someone's parents. If this was how Han was trying to get me to develop feelings for him, it was working.
---
Bringing up crypto and roping me into his web of lies 
---
Han brought up his parents a lot. He would mention how he would go over to their place frequently to help clean up. At meal times, he would send pictures of the extravagant food he would buy for them too, like seafood, caviar and steaks.
I would text him that I was envious of the meals he was having, and he would reply that he wished that I was there.
"Me too," I said in a message back to him.
"When borders reopen and we can travel again, I'll pay for your ticket so that you can come visit me," he said. "I'll buy you whatever meals and anything else you want. As long as you come to Shenzhen."

The kind of meals Han promised he would buy for me once we met
Image credit: Raewyn Koh
His words were sweet, but it felt a little much. I questioned his motives for wanting to splurge on me, as at this point, we'd only been talking for three weeks.
"Don't you get it? It's because I like you a lot, silly. I want to spoil you," he replied back.
I argued that these things were too expensive, and he shouldn't be buying things like that for me anyway. That's when Han revealed that he was actually rich. Money was no object for him, as he was a millionaire, he said.
"I didn't want to say anything before, because girls would often only date me for my money," Han confessed. "But you asked me not to spoil you with material things. You passed the test."
After this incident, Han seemed to dote on me even more. He spoke of dreams for the two of us, like travelling the world together when the pandemic is over. Or wanting me to quit my job so that I could raise our children.
I brought up money again as a concern in leading such a lifestyle, and again Han reassured me that he had enough. He told me that he was a self-made millionaire, thanks to a few smart investments he made in the past couple of years.
Han made it seem like it was easy money to earn, and I was curious to know how he did it. "Cryptocurrency," was his reply. "I bought Bitcoin many years ago and cashed them in recently, making quite a large profit from it."
With crypto being such a buzzword these days, I was genuinely impressed he had the foreknowledge to invest in something considerably volatile a decade ago. I asked if he still dabbled in crypto, and he said he did.
"I could teach you how to make investments, if you'd like," Han said. "That way you can earn more money quickly as well."
---
Figuring out something was amiss
---
The idea of gaining financial freedom with just an investment was enticing. Han told me that he now invests with a crypto brokerage platform that his friends were building. Unlike other exchanges, this platform would automatically buy and sell crypto on your behalf so that you could bring in returns of 10-15% daily.
"That sounds too good to be true," I told him. But Han told me to trust him.

These were the high returns Han said he would receive in a day
Image credit: Raewyn Koh
All I saw were red flags at this point, but Han still hadn't asked me once for money. He just wanted to share about his passion for crypto. That is, until he sent me a link, asking me to click on it.
The link looked suspicious. It didn't end in a dotcom, and was filled with a bunch of numbers. Han claimed that it was a download link to the crypto brokerage platform app that he had been using. I told him it didn't look trustworthy, and he had a bunch of excuses ready.
"It's not available on the App Store or Google Play Store because it's still in beta-testing," he explained. "It also hasn't been approved by any governing agencies because they're still in the midst of processing their licence application."

Left: The dodgy platform recommended by Han
Right: What a link safety website said otherwise
Image credit: Raewyn Koh
I ran the link through several websites that could test if the URL led to anything malicious. Sure enough, each one told me that the content embedded within the link was dangerous.
I told Han I wasn't going to click on the link, which led to him starting a fight with me. He questioned why I wasn't able to trust him after all he had done to prove his love for me. Although I told him I wasn't comfortable with something that looked dodgy, Han continued to hound me for my lack of trust in him.
Things quickly escalated from there. The more I tried to reason with him, the angrier he got. Fed up, I called him out on his game and asked if all of this was just a scam. Han didn't like being called a cheat. He said a bunch of curse words I barely understood, called me a pig then blocked me on WhatsApp.
---
How to look out for a crypto scam
---
I'm thankful that I managed to get out of the crypto scam before anything could have taken place. Upon further research, I found out that crypto scams were quite common on dating apps, and that scammers didn't only target women, but men as well.
The scammers often used the same modus operandi. After making a match on the dating app, they would try to establish trust, then promising them extravagant gifts in order to show off their wealth. They would then ask their target if they wanted to lead a similar, opulent lifestyle.
The links would then be given to the victims to download the crypto trading platform. This is where my journey ended. But for several victims, the scam would continue as such:
The victim is asked to make a small investment that they would immediately make a profit on that would be banked into their account.
With newfound confidence over the app's "legitimacy", they'll be prompted by the scammer to invest even more money for higher returns.
The platform will show a huge profit, but there'll be no way for the victim to withdraw their earnings after that.
Excuses will be given that because the amount to be withdrawn is so huge, taxes and levies have to be paid before the money will be given to them.
The scammers then disappear with the victim's money shortly after.
Although Han turned out to be a scammer, he did get me interested in trading cryptocurrency for real. I then went on to look for a credible one that I could access in Singapore. This meant a platform that had to be legally authorised to operate here in the first place.
I also made sure the platform could be downloaded from somewhere reputable, like the App Store and Google Play Store. I read up on reviews too to ensure the app's credibility. There's also this guide on what to look at when considering a crypto platform.
After doing my research, Coinhako was the platform I settled on. Not only did it hit the mark on credibility, it also had a beginner-friendly interface that was easy to navigate for a newbie like me.
I also liked that it had more than 50 tokens available, like Bitcoin, Ethereum, Dogecoin and Shiba Inu, all of which I could trade using Singapore dollars. Using Fast And Secure Transfers (FAST), I could even make almost instant SGD deposits and same-day withdrawals right on Coinhako itself.
They even have an ongoing promotion for TSL readers looking to start their crypto trading journey with them. Use <TSLNEW> for 40% off trading fees on your first three trades with your SGD wallet.
There are other things to note when it comes to trading crypto, like these eight crypto investing lessons to learn. It's best to do your due diligence before you pump money into any platform and assess the risks involved. As for me, I'm just thankful the only thing I ever lost from matching with Han was a potential partner.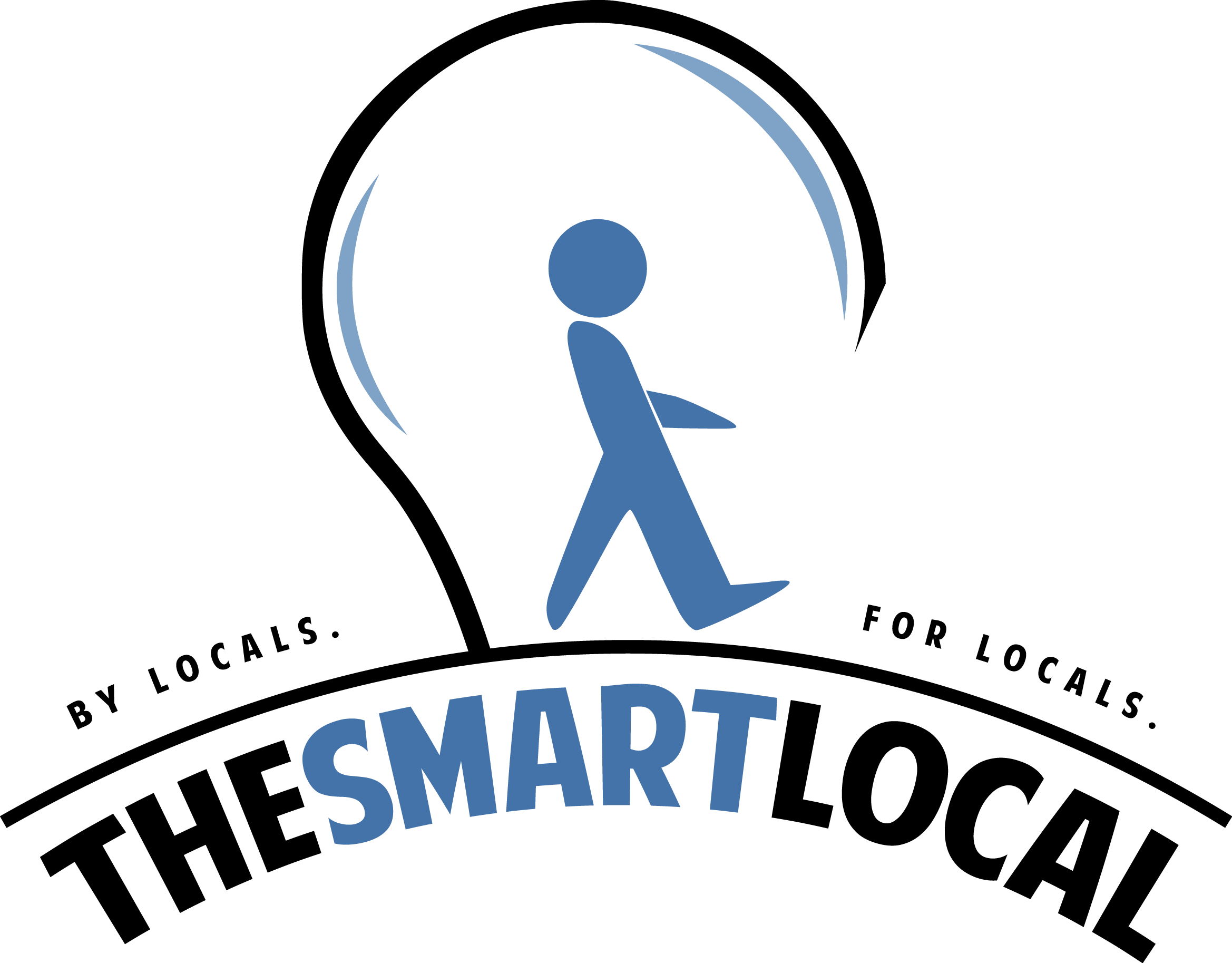 Drop us your email so you won't miss the latest news.